Amandovolo, from Piedmont to the Marches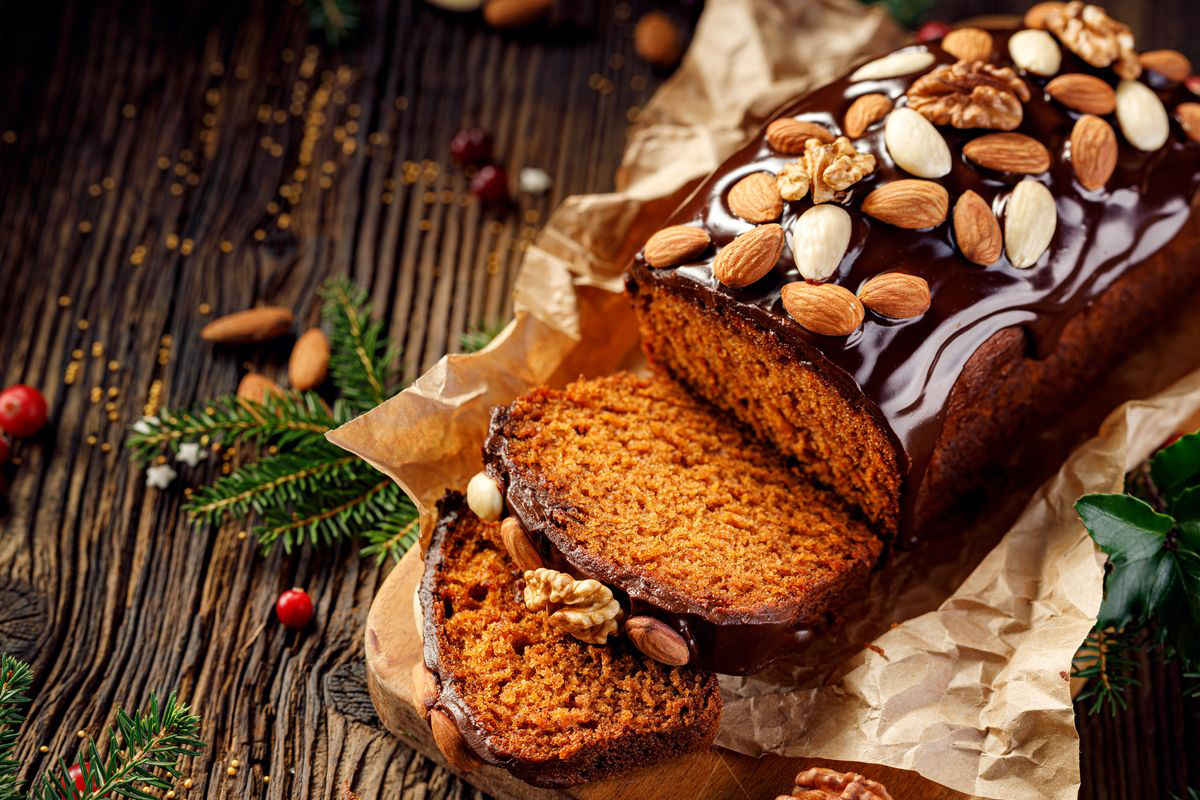 Amandovo is a dessert from the Marche region of Porto San Giorgio, typical of the Christmas holiday period but easy to find at other times as well.
A first glance at the ingredients is enough to realize that amandovolo cannot have origins from the Marche region, although today it is one of the most popular desserts in the region. In fact , almonds, butter and chocolate take us back to Piedmont, the region where the pastry chef Luigi Gaviorno was originally from. After moving to Porto San Giorgio, he carries with him a dessert destined to become the most typical of the Christmas period.
The presence of dried fruit in fact evokes a wealth that at the time was reserved only for the most important holidays. Today it is easy to find at any time of the year but if you are not lucky enough to try it on the spot then you just have to prepare it at home. Not bad because the amandovolo is really easy to do!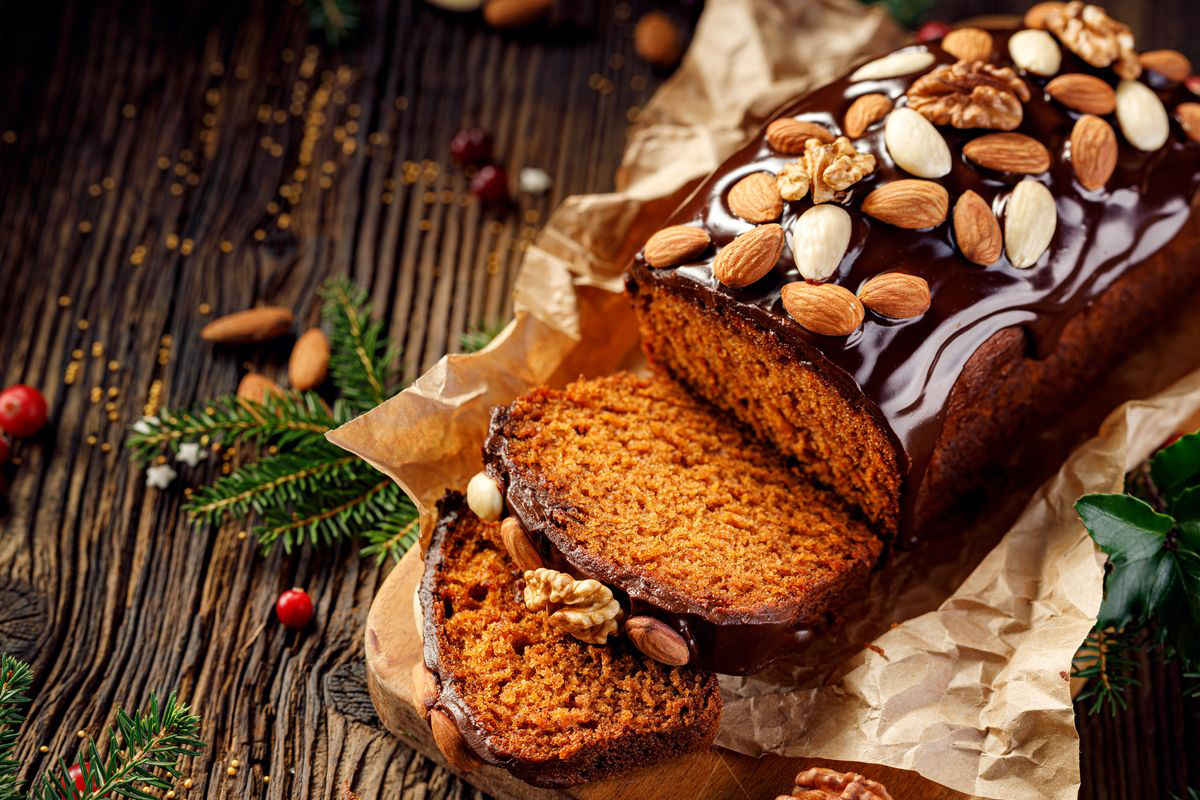 How to prepare the Amandovolo recipe
Break the eggs into a bowl, add the sugar and mix everything with an electric whisk until it has tripled in volume .
Add the vanilla extract, bitter almond extract, salt and melted butter.
Finally, incorporate the sifted flour with the baking powder, the coarsely chopped almonds and the chocolate also chopped with a knife. Mix well then pour the dough into a loaf pan of about 22 cm lined with parchment paper.
Bake at 175°C for 40 minutes doing the toothpick test before removing from the oven. Once cold, turn it upside down on a wire rack.
While it cools, prepare the chocolate glaze . Bring the cream to the boil with the butter and honey then pour it over the chopped dark chocolate, stirring until it has melted.
Pour everything onto the dessert placed on a wire rack and then cover the side with chopped almonds and pistachios or decorate with dried fruit. Once solidified, the cake is ready to be served.
Speaking of almonds and Piedmontese sweets: have you ever tried Bonet ?
storage
Amandovolo can be kept for 3-4 days in a confectioner's hood, soft as if freshly made.
Riproduzione riservata © - WT