Amazing pressure cooker polenta recipe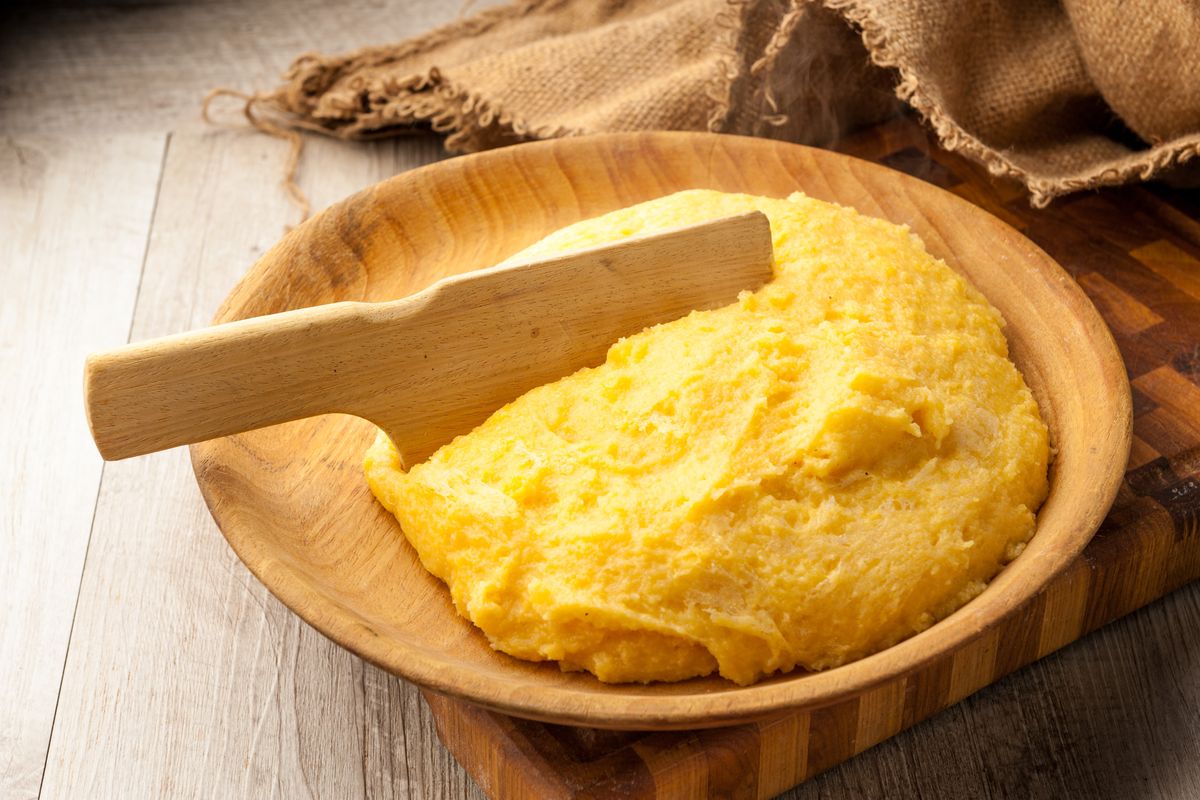 Ready in less than half an hour, polenta with a pressure cooker is as good as the traditional version. Try it as a side dish to your stews!
Before trying it, I too didn't think it was possible to prepare polenta in a pressure cooker. To tell the truth, I don't have a good relationship with this utensil, but I still use it often to shorten the cooking times of foods such as legumes and whole grains. Since I was in a hurry, I thought about how polenta could be prepared in a short time.
Not loving the taste of pre-cooked polenta, I thought I'd try using the pressure cooker for this recipe. The result was truly amazing and in no time the whole family was sitting at the table enjoying lunch. Before cooking, however, read our instructions carefully!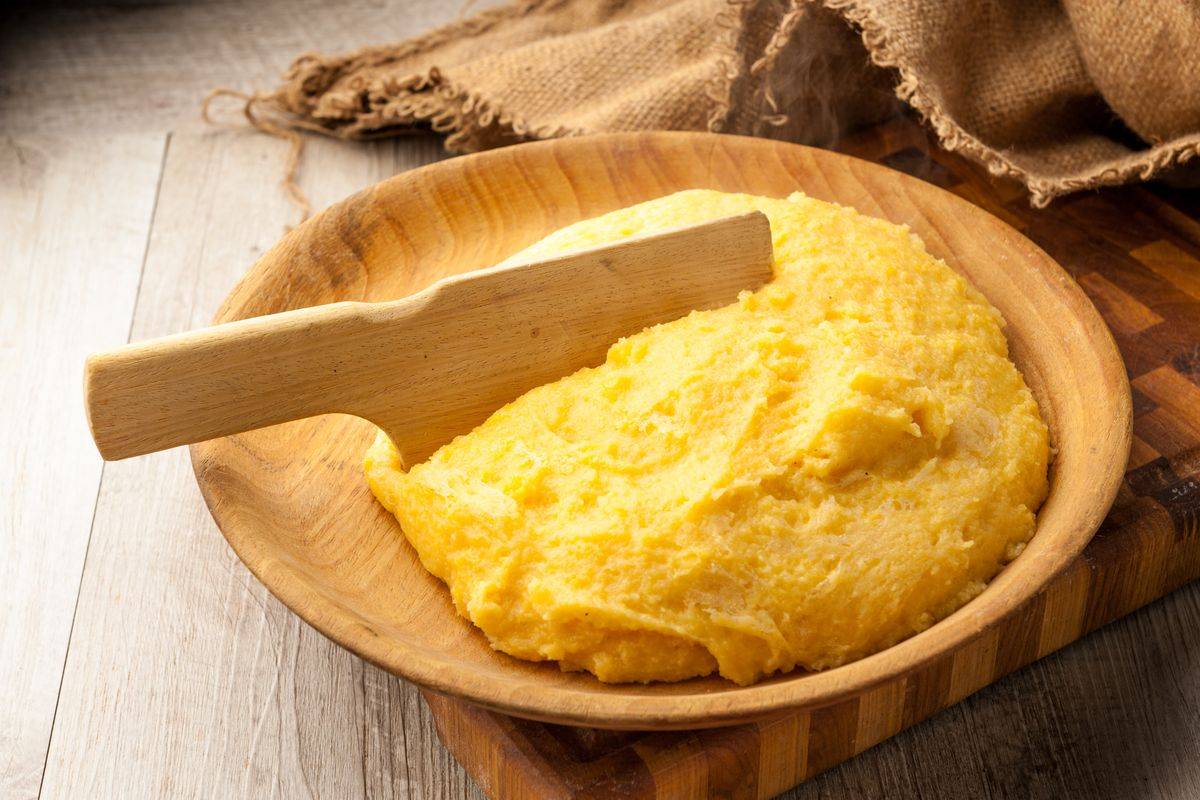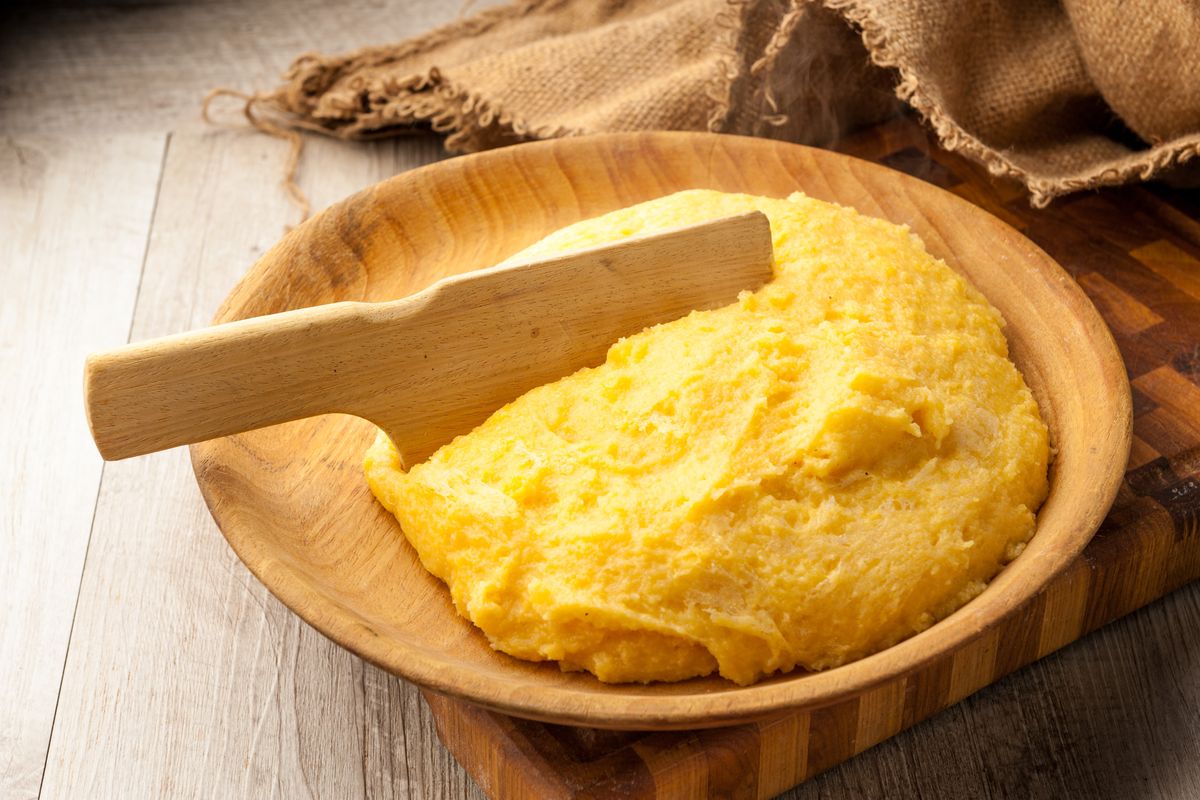 How to make pressure cooker polenta recipe
First of all, if you have to buy a new pot, I advise you to choose one with a thick bottom : in this way you will prevent the food from sticking to it during cooking. Secondly, always use a flame breaker , which is essential for obtaining uniform heat distribution. Finally, remember to always oil the bottom and inner edges so as to prevent excessive sticking.
Having said that, let's move on to proportions. Some prefer a firmer polenta, others a creamier one. So here are the correct proportions between water and flour to get your perfect polenta:
• 1 to 5 = 200 g of flour and 1 liter of water: very soft polenta, to be eaten with a spoon;
• 1 to 4 = 200 g of flour and 800 ml of water: polenta of medium consistency ;
• 1 to 3 = 200 g of flour and 600 ml of water: firm polenta, to be served in slices, perhaps grilled.
Now that you know all the tricks, all you have to do is get to the stove: oil the bottom and sides of the pot well and bring the water to a boil. Then slowly pour in the flour , mixing with a whisk and season with salt .
When the polenta begins to form bubbles, close the pressure lid and keep the flame medium. From when it starts to whistle, lower the heat and calculate 15 minutes of cooking . Turn off, vent the steam and serve your polenta with gorgonzola or stew .
storage
We recommend consuming the polenta at the moment , when it is still warm and soft. You can also store it in the fridge, the next day cut it into slices and toast it in the oven or in a pan.
Riproduzione riservata © - WT