Are you looking for a fresh side dish? Try the tuna potatoes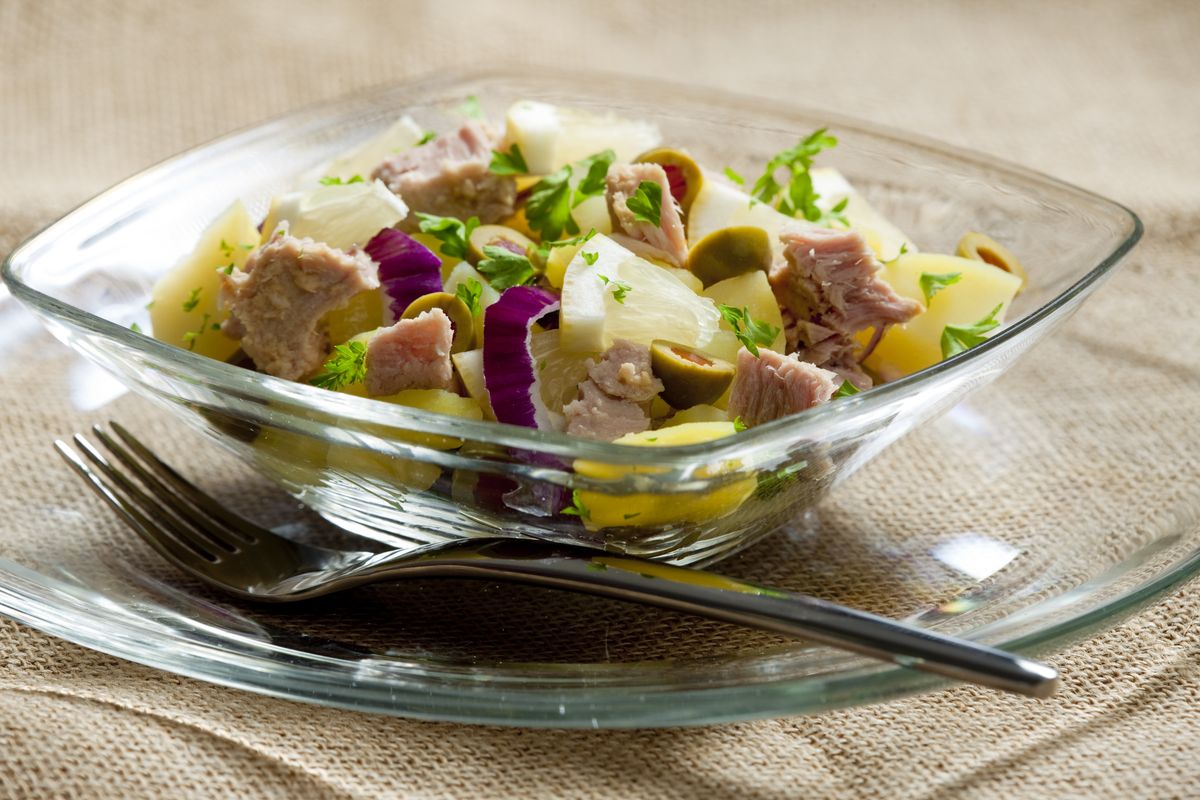 Let's prepare together a tuna potato salad, a side dish but also a single dish excellent to be enjoyed cold.
Today we want to give you a quick and easy recipe, excellent to be enjoyed cold even on the beach or to take to work: the tuna potatoes. Basically it is a potato salad enriched with the ingredients of the tuna sauce then mayonnaise and tuna. To make everything even tastier, you can add aromatic herbs such as chives and parsley or capers .
The bulk of the recipe lies in boiling the potatoes , perhaps not exactly one of the best ideas when the temperatures get hot. However, you have to eat something and just cut them into rather small chunks to cook them quickly and thus have a tasty appetizer (or an easy side dish) available.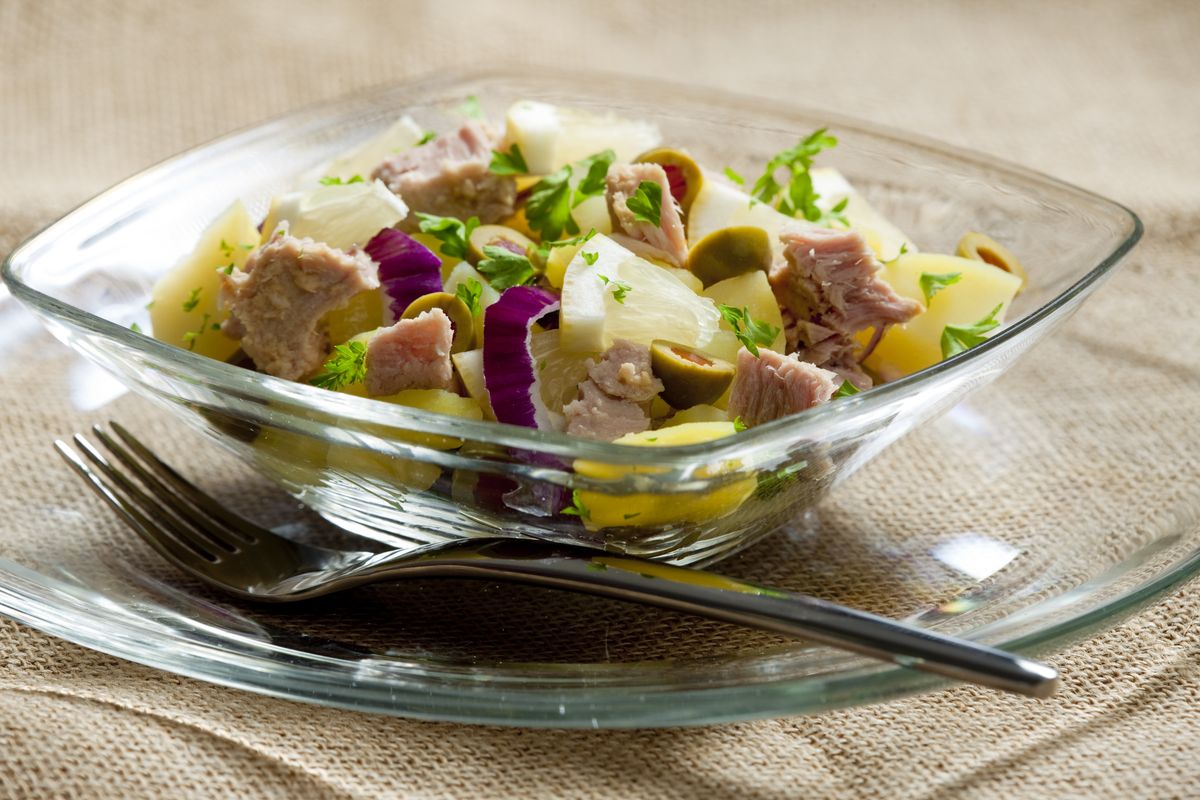 How to prepare the recipe for tuna potatoes
First, peel the potatoes and cut them into pieces of 1.5 cm on each side. Put them in a pot with salted water and cook, calculating 10-15 minutes from boiling. They are ready when they will be yielding if pricked with a fork.
In the meantime, combine the drained tuna , the chopped chives and the mayonnaise in a bowl. Mix everything well.
Then drain the potatoes and cool them under running water if you are in a hurry. Add them to the tuna sauce and mix gently. Let it rest in the fridge for at least an hour before serving.
As mentioned in the introduction, you can use parsley instead of chives or make everything tastier with desalted capers. The idea of ​​adding a few drops of worchester sauce to the mayonnaise is also excellent.
If you like this idea, we suggest you also try the potato salad with yoghurt , lighter but still delicious.
storage
Potato salad can be stored in the refrigerator for 2-3 days . We advise you to enjoy it fresh, leaving it at room temperature just half an hour before serving.
Riproduzione riservata © - WT