Are you looking for an appetizer that everyone agrees on? Try our delicious croutons!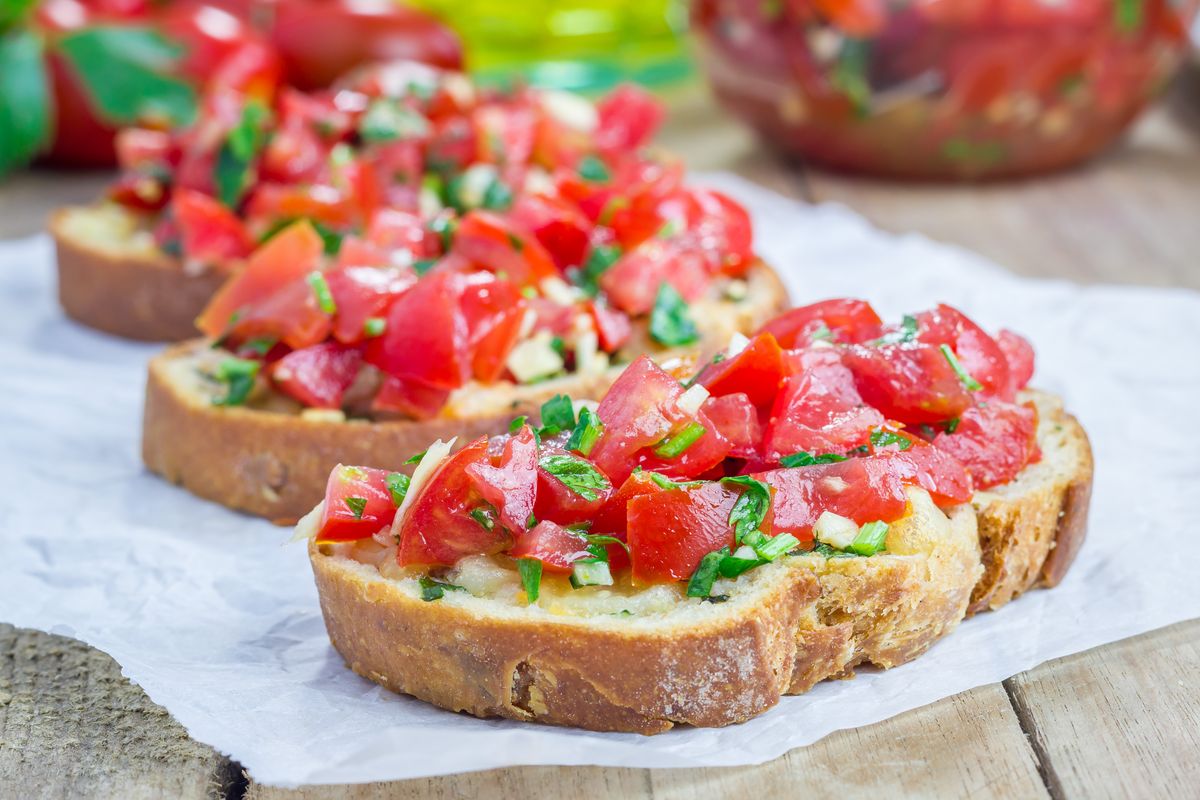 Slices of bread enriched with all kinds of ingredients: this is what our quick croutons are, a brilliant idea for appetizers and aperitifs.
Let's face it: when it comes to bread, everything tastes better . For this reason today we want to give you some tasty ideas on how to prepare quick croutons perfect to serve as an appetizer or aperitif . In fact, the beauty of this kind of recipes is that they not only lend themselves to the most varied occasions but are also easily declinable. You can then prepare some with cold cuts, others with cheeses and vegetables and others still suitable for those who follow a vegan diet. In short, they are truly amazing!
Tuna and peppers croutons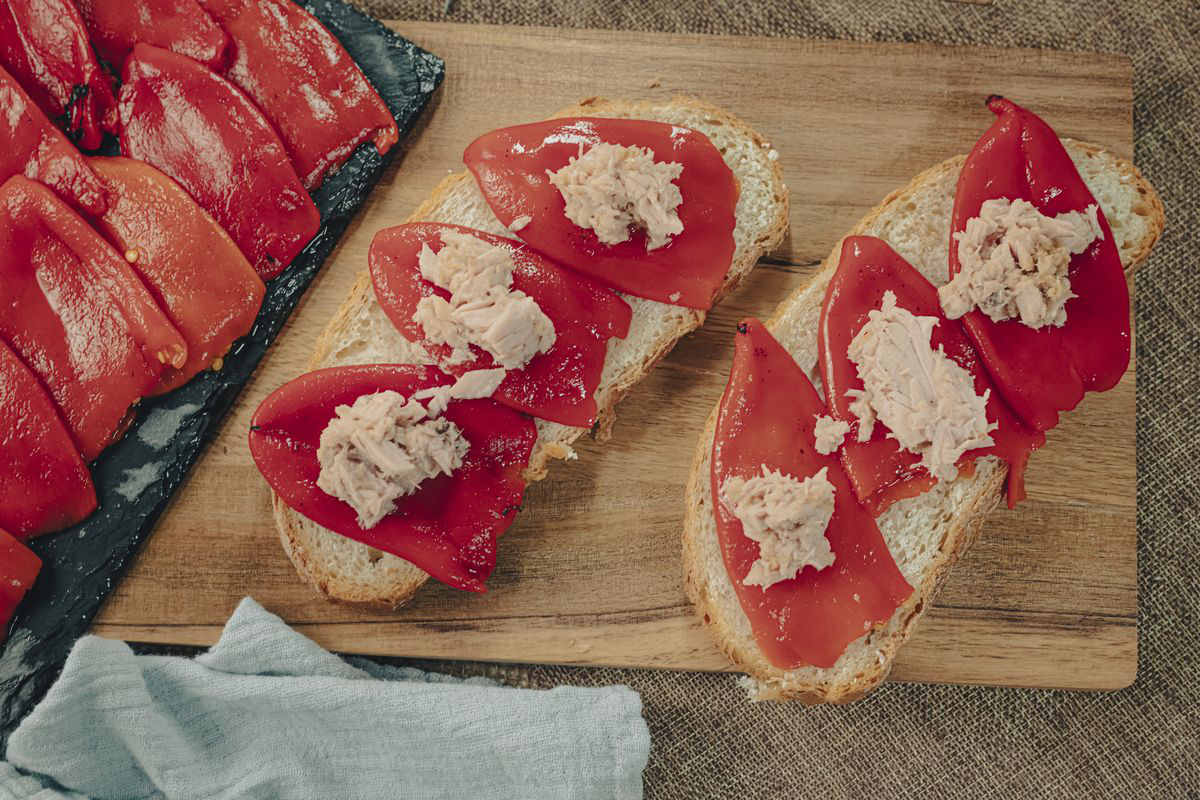 If you are looking for quick and tasty croutons, our recipe with roasted tuna and peppers is definitely for you. Excluding the time needed to roast the peppers (you can remedy with already roasted peppers), this is a really fast preparation.
Ingredients for 4 people:
1 baguette
tuna in oil to taste
1 large red pepper
First wash the pepper, dry it and put it in the oven at 180 ° C for about an hour or until it is well roasted. Transfer it to a plastic food bag and let it cool before removing the skin. Slice the bread and toast it on a grill , then place a piece of pepper and a little tuna in well drained oil. Serve immediately.
Philadelphia and salmon croutons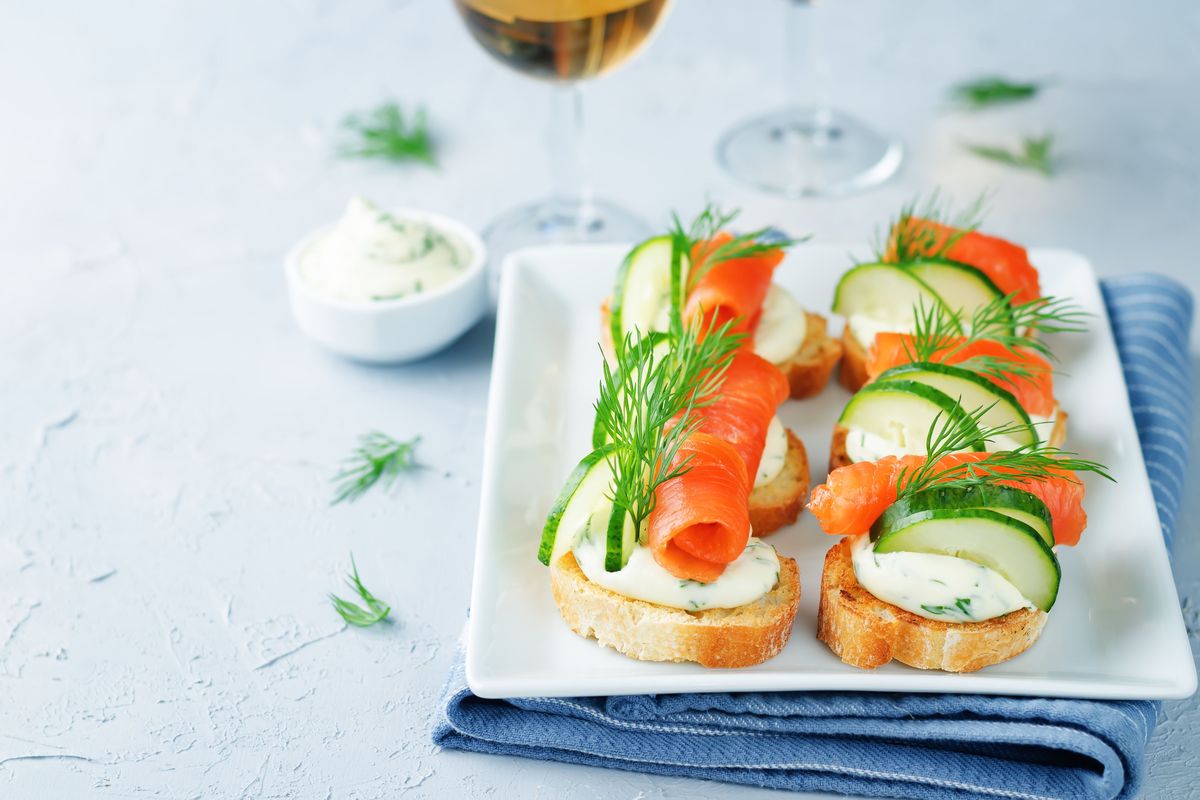 If you are looking for fast crostini then we recommend you try the ones with Philadelphia and salmon . In fact, everyone likes this combination , especially if you decide to use smoked salmon like we did.
Ingredients for 4 people:
1 baguette
200 g of smoked salmon
175 g of Philadelphia
1 small sprig of chives
1 courgette
Slice the baguette and toast it on a non-stick grill. Then cream the spreadable cheese together with the chopped chives and distribute a generous layer on each slice. Complete the croutons with a slice of smoked salmon and a slice of courgettes and serve.
Vegetarian summer croutons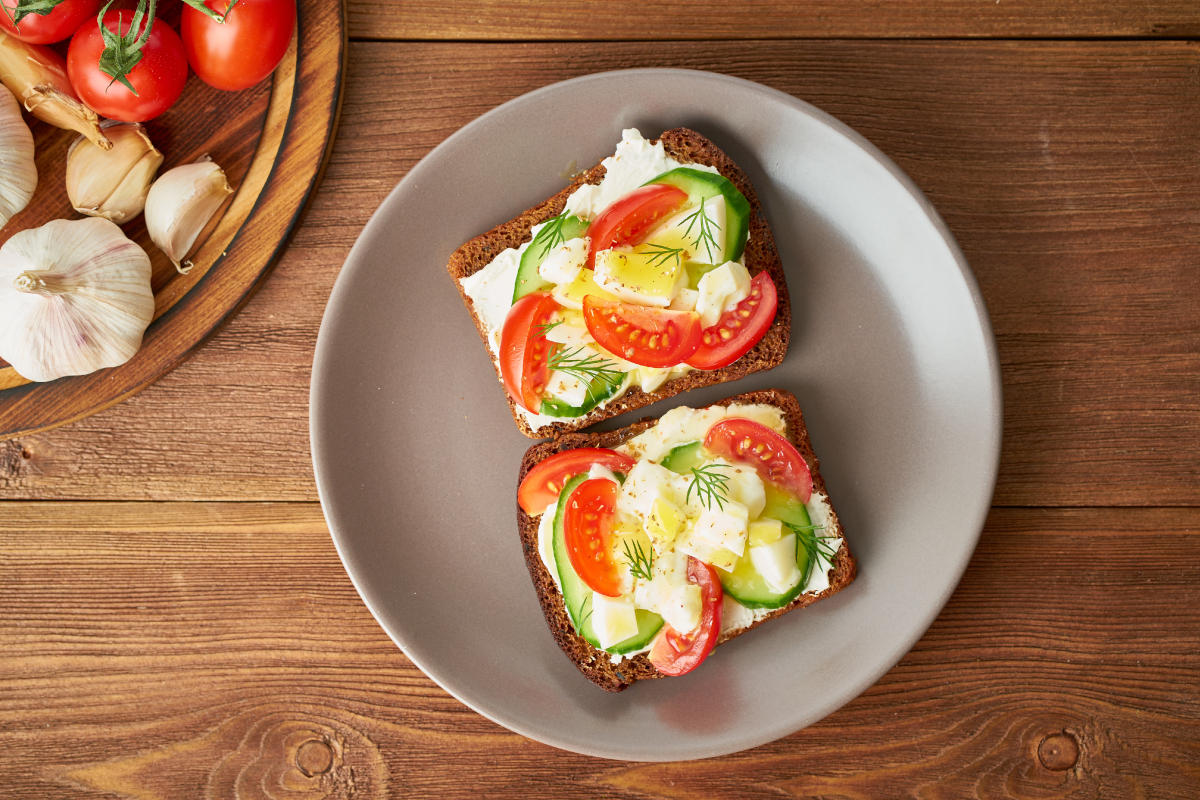 This recipe is a real riot of flavors and textures and is really perfect for the summer . In fact, summer croutons include avocado, tomato, cucumber and hard-boiled eggs. In short, what more can you ask for?
Ingredients for 4 people:
16 slices of wholemeal bread
1 clove of garlic
1 avocado
1 red onion
1 lime
1 green chilli
4 tablespoons of oil
Salt to taste
1 cucumber
2 tomatoes
2 eggs
chives to taste
pepper as needed
First boil the eggs, peel them and cut them into slices. Do the same with the tomatoes and cucumber, after washing them. Prepare an avocado cream by mashing the pulp with a fork and combining lime juice, chopped garlic and onion, oil, salt and pepper. Spread a layer of this sauce on the well toasted slices of bread , spread tomato and hard-boiled eggs and complete with chopped chives.
Tuscan crostini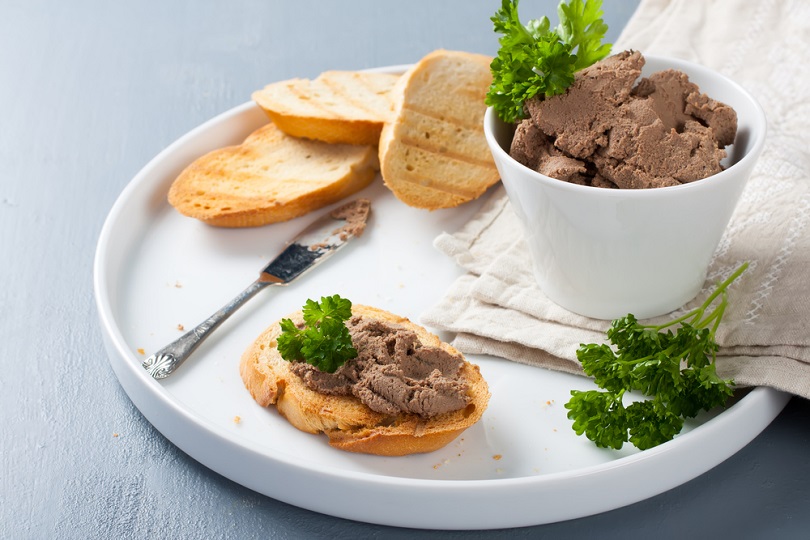 There is no shortage of croutons among the recipes of the Italian tradition. Undoubtedly the most famous are the Tuscan crostini prepared with livers and enjoyed warm. Preparing them at home is really simple and we advise you to keep them in mind if you decide to bring a meat menu to the table.
Ingredients for 4 people:
250 g of livers
100 ml of vinsanto
200 ml of chicken broth
20 g of capers
3 anchovy fillets
1/2 onion
4 sage leaves
1 tablespoon of oil
10 g of butter
Salt to taste
pepper as needed
Start by browning the finely chopped onion in oil then add the sage and the washed and cut into chunks livers . After browning them, add the white wine and cook for the next 30 minutes, adding hot broth a little at a time and adjusting with salt and pepper. When cooked, blend everything, including the cooking juices, together with capers, anchovies and butter. Use the paté obtained to spread croutons.
Quick vegan croutons
As mentioned in the introduction, the beauty of croutons is that different types of crostini can coexist on the same plate. For example, if you have vegan guests and you want to prepare something that is also good for them, you are spoiled for choice.
Once you have toasted the spread slices of bread, choose one or more of the toppings we have designed for you from:
Alternatively, choose from our richer vegan croutons ideas such as red Chiantigiana croutons or croutons with beetroot hummus . In short, there really is something for all tastes and for all occasions!
Riproduzione riservata © - WT