Arraganate onions: a poor dish but rich in flavor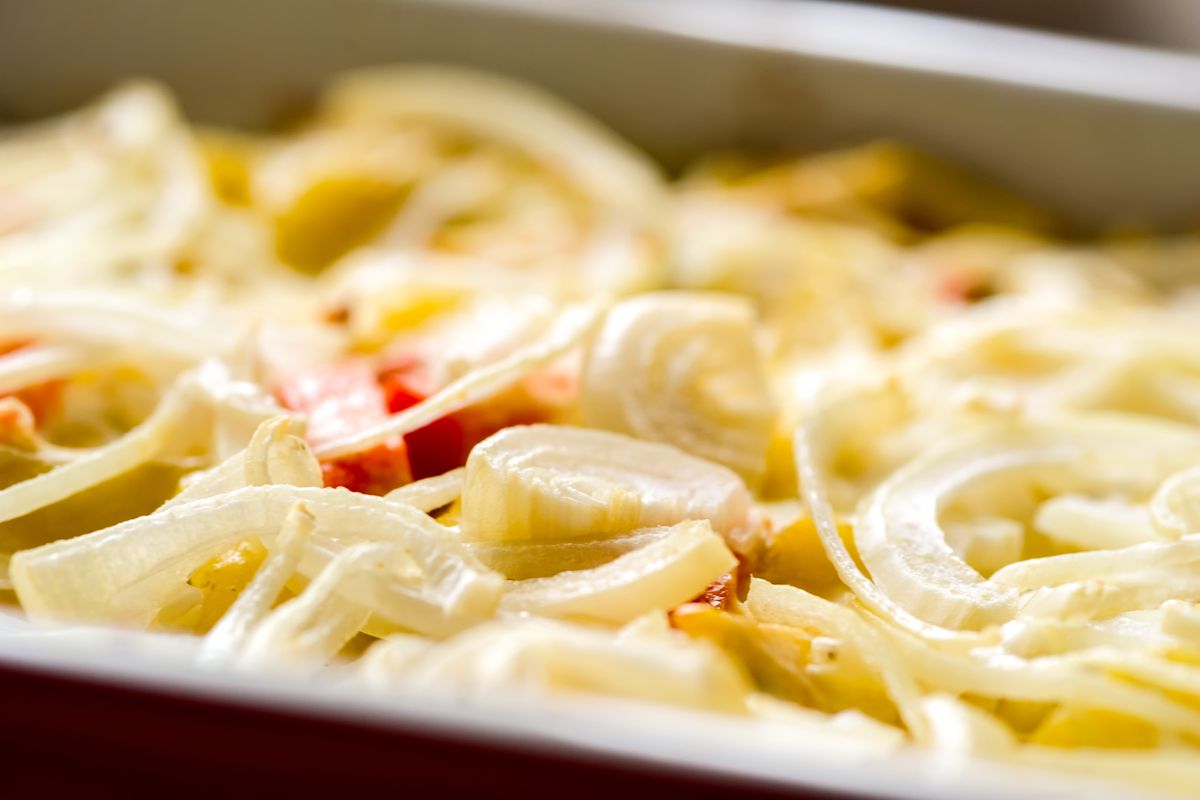 Oregano, breadcrumbs and oil are the few ingredients that allow you to prepare excellent arraganate onions.
Onions are one of those ingredients that doesn't make everyone agree: there are those who love them unconditionally and those who just can't see them. We like them very much because they are a poor but delicious ingredient , useful not only to flavor dishes but also to give life to real recipes such as arraganate onions.
It seems that this term derives from the custom of adding oregano to the dish and then cooking everything in the oven. Quality onions are usually used cut into slices and expertly seasoned with oregano, oil and breadcrumbs, but it is not uncommon to find recipes that use onions. You can also add chilli pepper to taste. But let's see all the steps together in detail.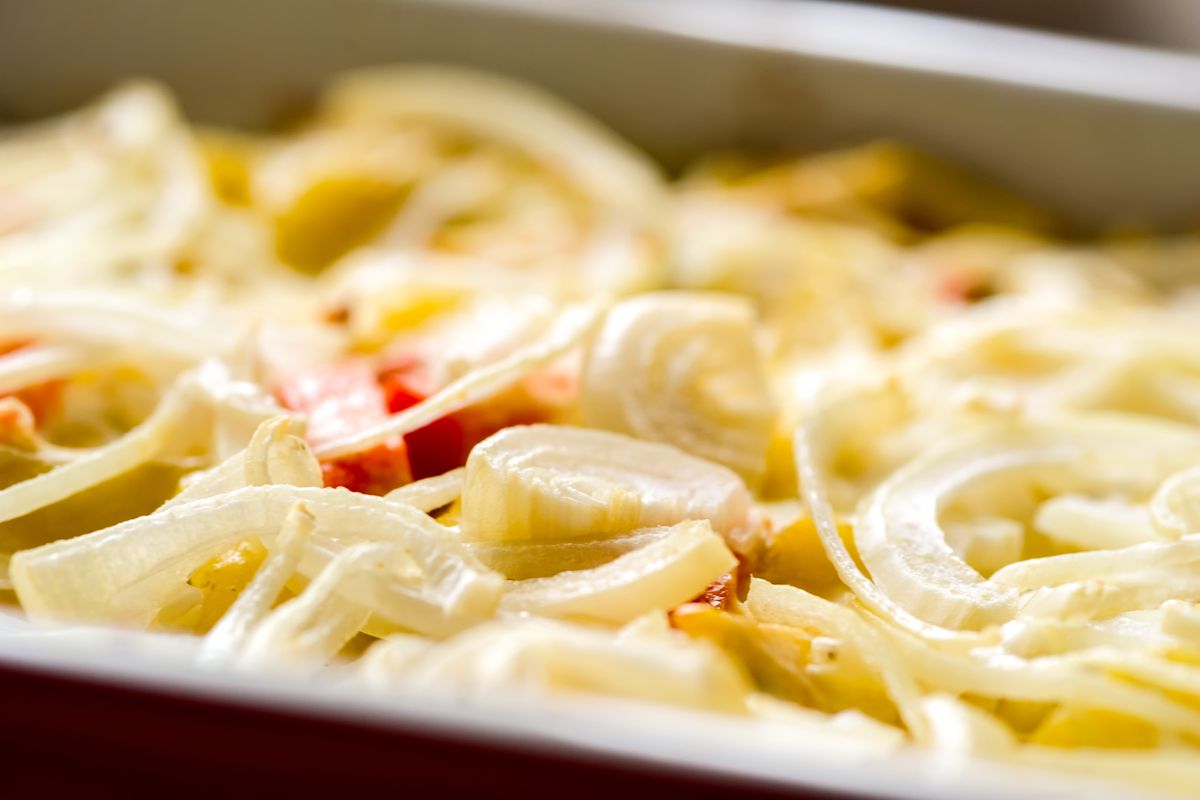 How to prepare the arraganate onion recipe
First peel the onions, removing the outermost layer if necessary, then cut them into slices 2-3 mm thick.
Oil a pan suitable for cooking in the oven and arrange them in a single layer, overlapping them slightly.
Season them with salt, oregano and breadcrumbs and sprinkle them with a drizzle of oil. Wet a sheet of parchment paper and cover the onions in contact then bake at 180 ° C for 30 minutes , removing the parchment paper for the last 5 minutes and activating the grill mode. Then serve them hot.
This simple recipe is perfect both as an appetizer and as a side dish and is a typical dish of Southern Italy. If you are looking for other quick and easy recipes like this one, we suggest you also try the arraganate mussels .
storage
Onions cooked in this way in the oven can be stored for a couple of days in the refrigerator, well covered with film and can be heated both in the oven and in the microwave before consuming them.
Riproduzione riservata © - WT