Artichoke and scallop cream pasta, the delicious recipe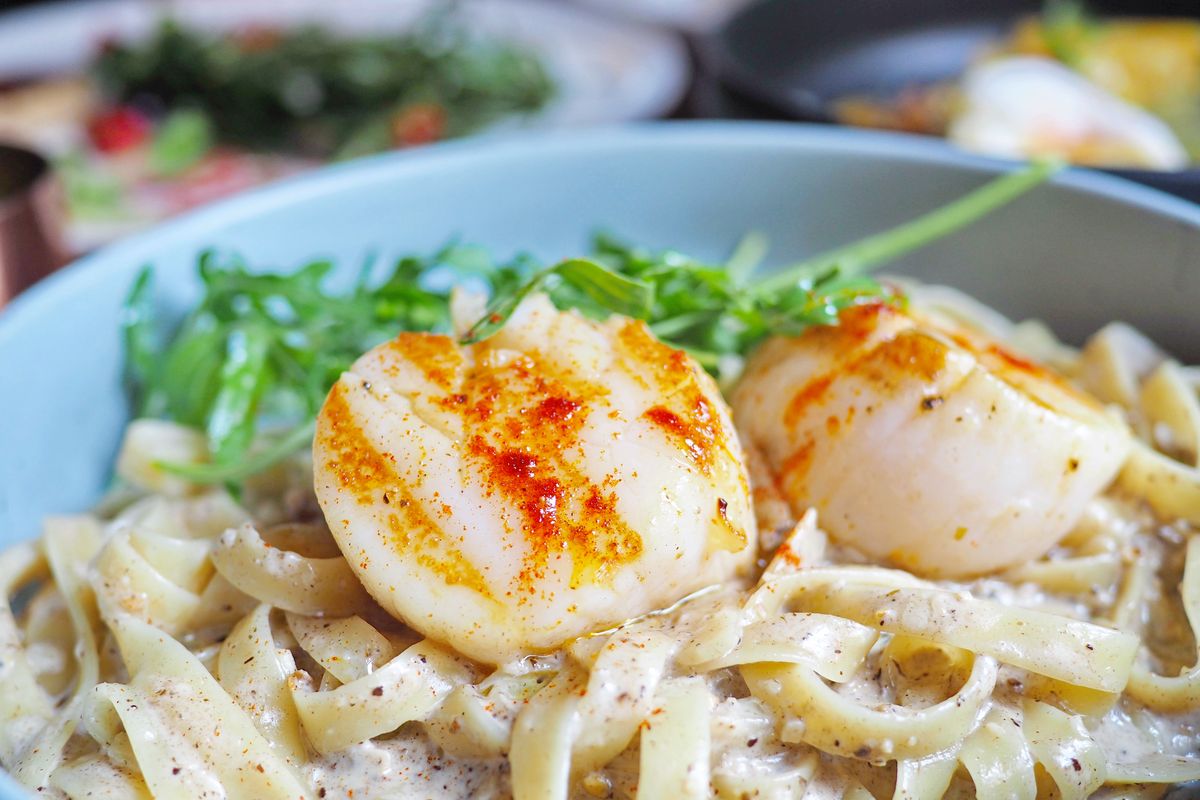 The artichoke and scallop cream pasta is a first course with a delicate taste but at the same time very tasty.
The artichoke and scallop cream pasta is a very simple first course to prepare and which perfectly combines the strong flavor of the artichokes with the more delicate one of the scallops.
Artichoke cream is a sort of very delicate pesto prepared with artichoke hearts, almonds, salt and pepper. If you prefer, you can replace the scallops with shrimp tails. For this type of preparation we recommend using a long pasta format , it will be much more spectacular!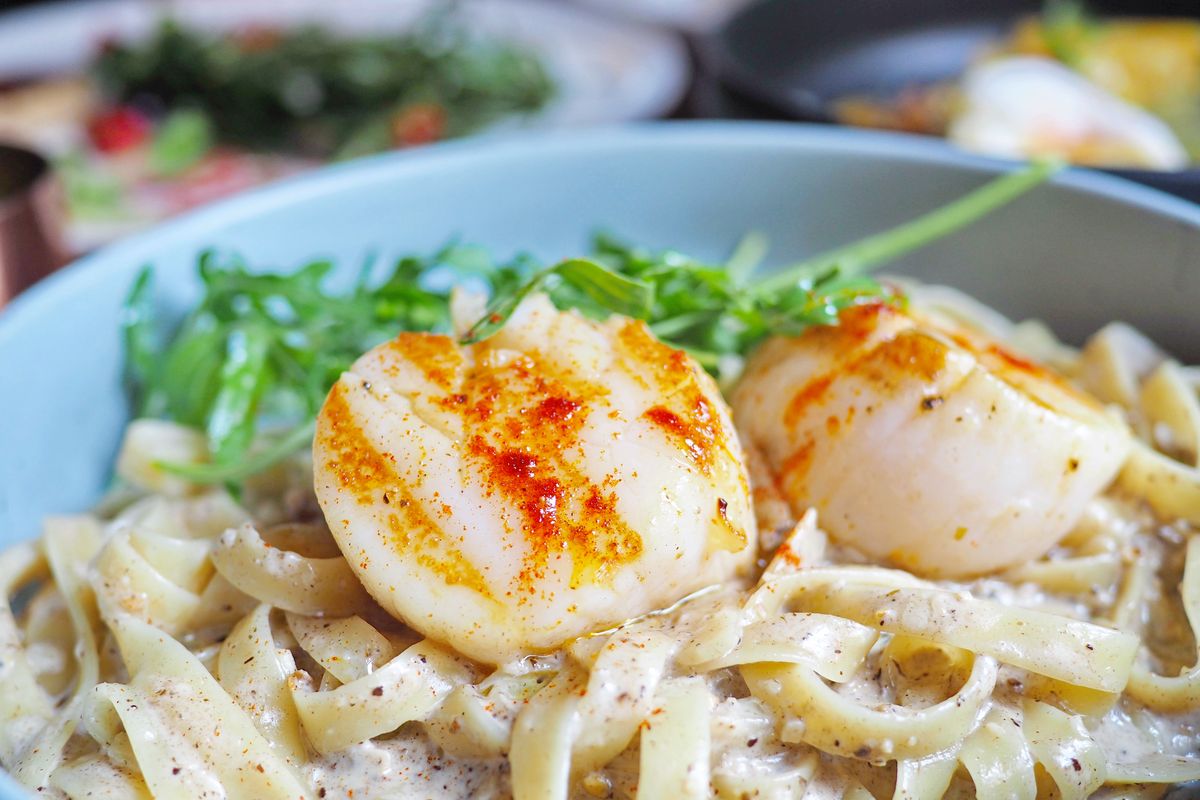 Preparation of artichoke and scallop cream pasta
To prepare the artichoke and scallop cream pasta, start by putting a pot of water on the stove.
Meanwhile, boil the artichoke hearts in boiling salted water.
Drain the well cooked artichokes and blend them with the almonds, salt and pepper. Add extra virgin olive oil slowly until you get a cream.
Then proceed to cleaning the scallops: with a sharp knife or a spoon, remove the muscle found on the flat part of the shell.
Remove the transparent film then squeeze the orange and filter the juice.
In the meantime, cook the pasta in plenty of salted water and quickly blanch the scallops, blending them with the orange juice in a non-stick pan.
Drain the pasta al dente, season with the artichoke cream and finish with the seared scallops. Serve immediately.
Do you like scallops? You can't miss those au gratin !
storage
We recommend consuming pasta seasoned with artichokes and scallops at the moment .
Riproduzione riservata © - WT