Artichokes in the air fryer, a delicious side dish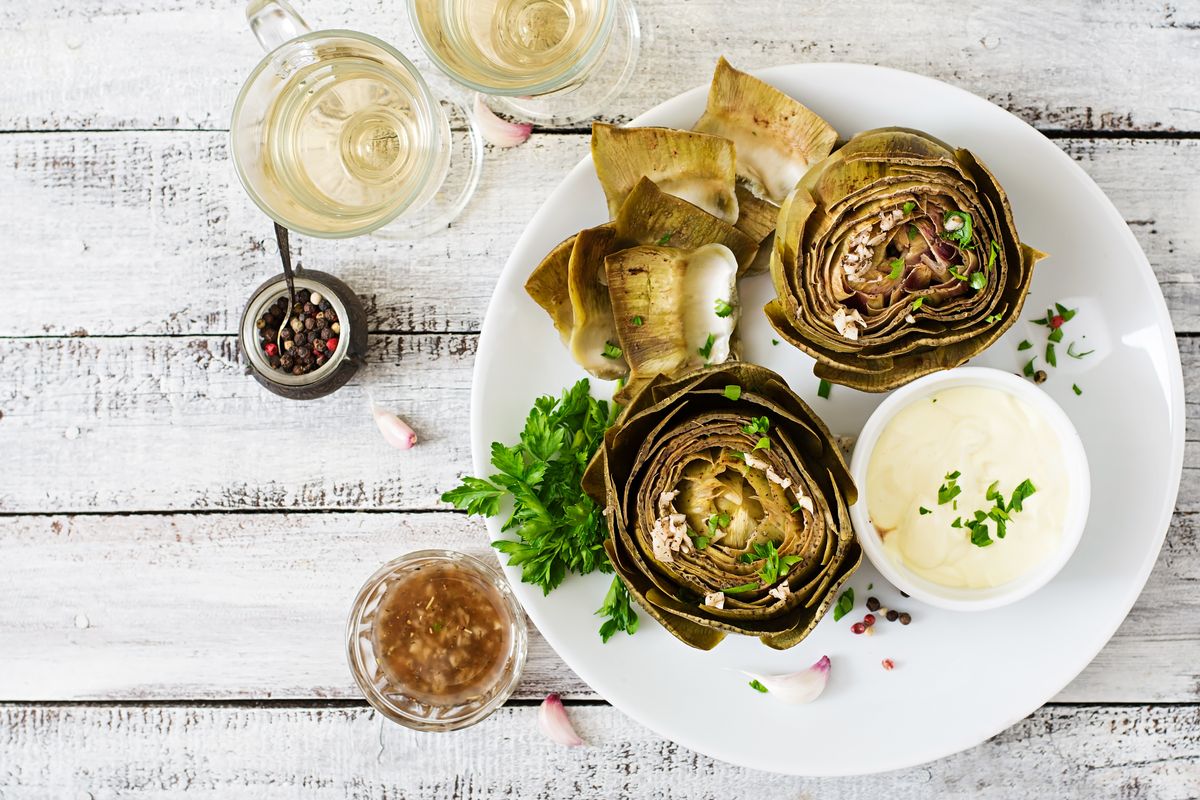 Preparing roasted artichokes in an air fryer is really very simple and in 30 minutes you will have a tasty and refined side dish ready.
Artichokes are a sought-after ingredient with a particular flavour. Cooking them is very simple but the idea is often set aside due to the long cleaning and the many waste that is created. But we want to push you to always try new flavors and new recipes so we offer you our version of artichokes in the air fryer.
Excellent to serve as a side dish , artichokes roasted in an air fryer are really very simple to prepare. If cleaning isn't your thing, you can buy artichoke hearts already cleaned, the important thing is that they are whole and not already divided in half. Frozen products are not suitable for this recipe and you will soon find out why.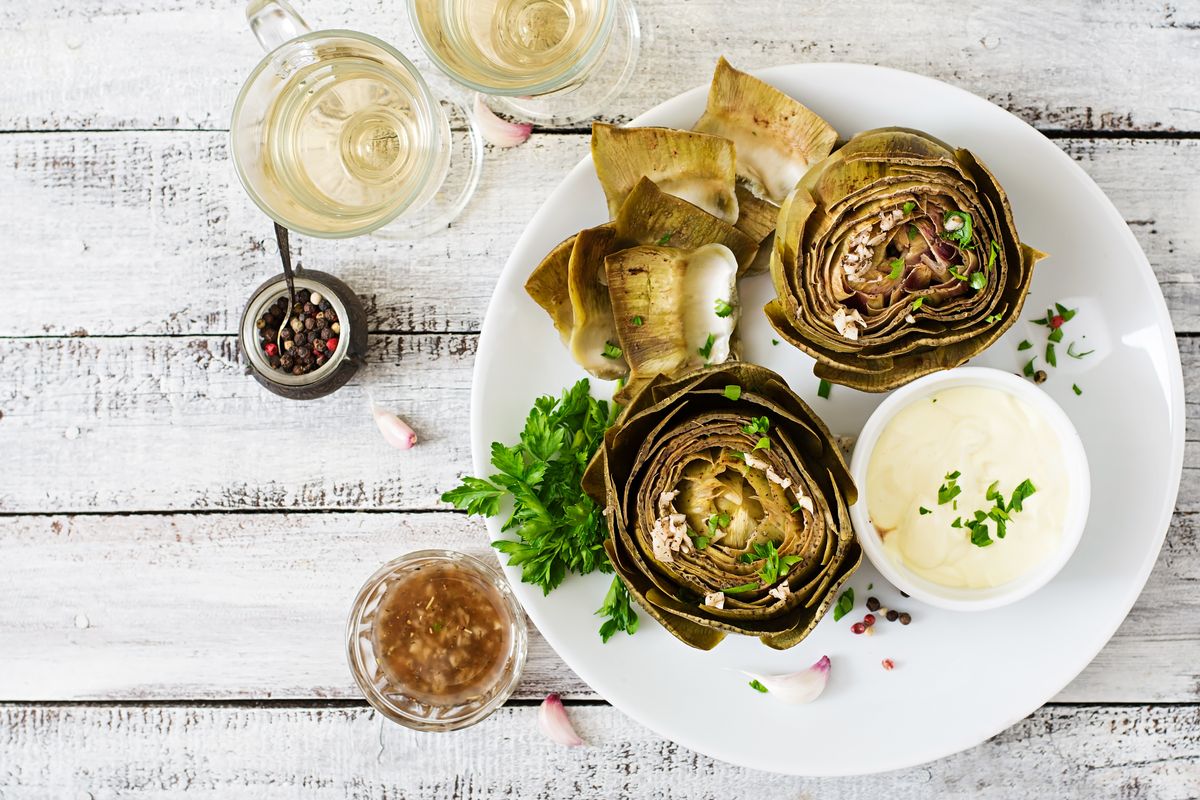 How to prepare the artichoke recipe in the air fryer
First clean the artichokes by removing the outermost layer of cravings, the tips and the stem. With the help of a corer or a small spoon, also remove the internal beard. As they are ready put them in a bowl filled with water and lemon.
When you're ready to cook them, place them cut side up in the air fryer basket.
Season them with a drizzle of oil, salt, pepper and freshly chopped parsley and cook at 180°C for 14 minutes. Serve them hot.
Artichokes au gratin in the air fryer
As you can see, this recipe is really simple, perfect if you are looking for a quick but refined side dish. Similarly you can cook artichokes au gratin in an air fryer. Once cleaned, cut them into 6 wedges and dip them one by one first in the beaten egg with salt and then in the breadcrumbs. Arrange them in the basket and after spraying them with a little oil, cook them at 190°C for 10 minutes , turning them halfway through cooking. Keep in mind that for this preparation you can also use defrosted artichokes.
But artichokes are truly versatile, perfect for preparing first courses, second courses and side dishes. Take a look at our recipes with artichokes and you will be amazed!
storage
Artichokes in the air fryer can be kept for 2-3 days in the fridge , well covered in plastic wrap. You can reheat them in a pan, in the microwave or again in the fryer.
Riproduzione riservata © - WT