Artichokes risotto? Here's the recipe!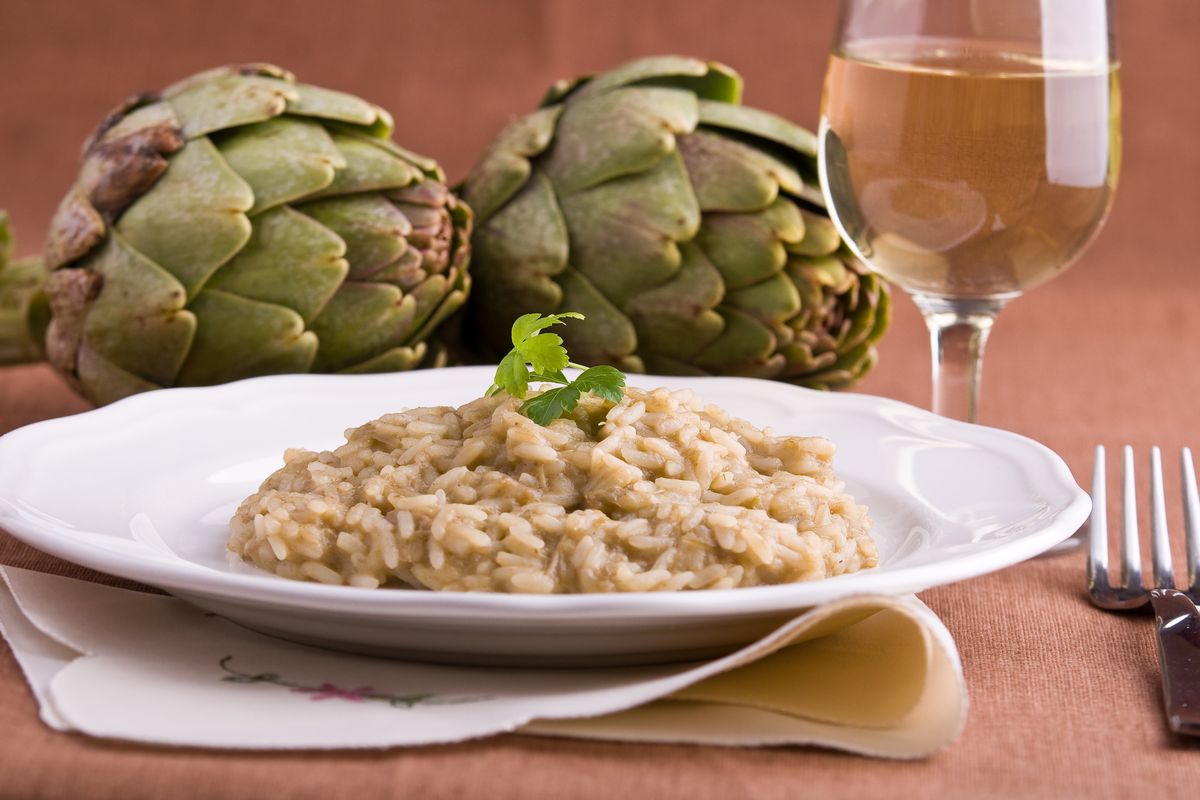 A truly wonderful dish, fragrant and full of flavour: this is how risotto with artichokes is made, even in its creamy variant.
Can you imagine a more delicious vegetable-based first course than this sensational risotto with artichokes? Well yes, neither do we! There is no better way to enhance this vegetable than using it as an ingredient for a first course. You will see how great it looks at dinner when you serve it on the table. Apparently it is a simple risotto, precisely because it is made up of just a few ingredients. The biggest difficulty of this dish lies in treating the artichokes in the right way and in cooking them, but you will see that with our advice you can make a wonderful dish! Let's see how to do it now!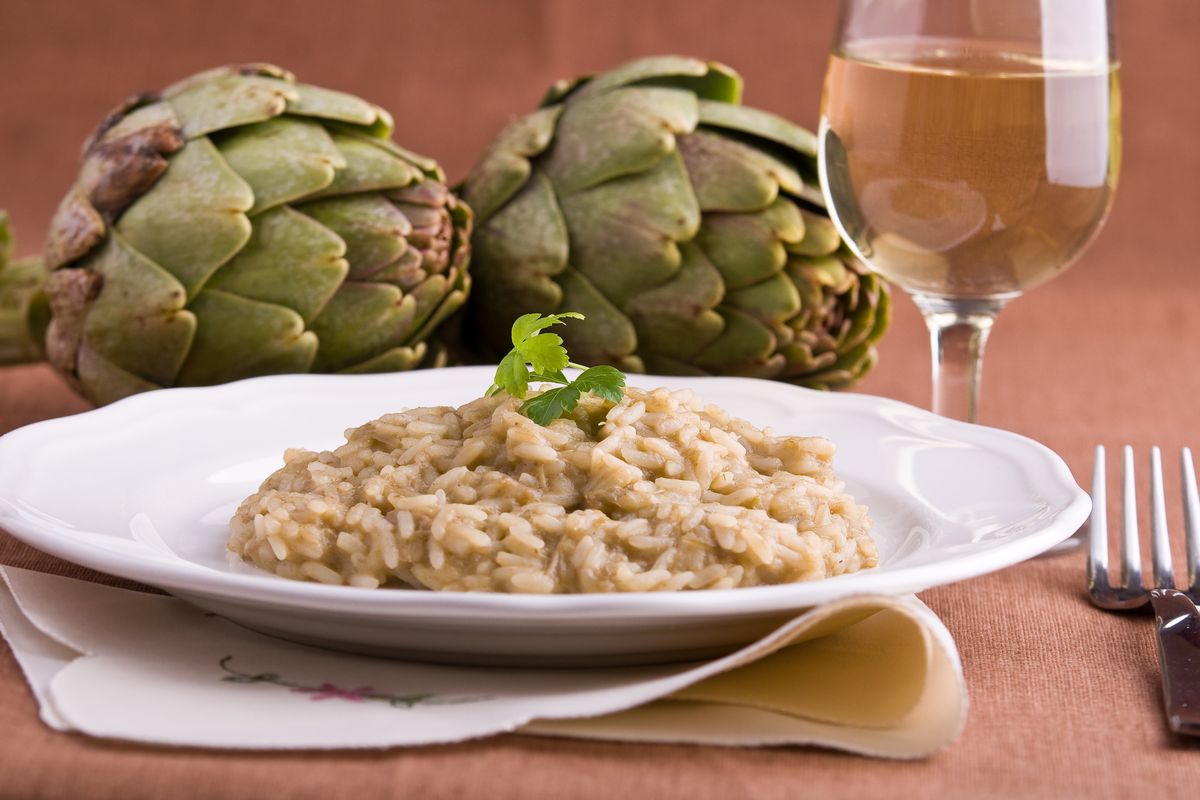 How to make risotto with artichokes: the preparation
First of all, start by cleaning the artichokes. Remove all the outer leaves , then also remove the inner beard and finally separate the hearts from the stems. Put the artichokes in cold water and lemon , so they don't oxidize and blacken. In the meantime, also prepare the vegetable broth that you will need for this recipe.
In a saucepan, sauté the artichokes in a pan with salt, pepper and oil. They will take at least ten minutes to soften : you can pour some broth to continue cooking. For a creamy risotto with artichokes you can blend a part of them and keep it aside, adding it when cooked, before stirring.
In another pan, start preparing the risotto: toast the rice with the onion and oil, pour in the wine and let it evaporate. Then gradually add the broth.
Halfway through cooking, around ten minutes, add the previously cooked artichokes and continue with the recipe. Cook until the rice is al dente and then stir in the butter, cheese, pepper and fresh parsley and serve.
storage
Risotto is a dish that should be eaten immediately and artichoke risotto is no exception: however, with leftover rice and well preserved for a day in the refrigerator in an airtight container , you can create recovery recipes, such as meatballs.
Riproduzione riservata © - WT