As tasty as they are colourful, M&M's biscuits conquer everyone!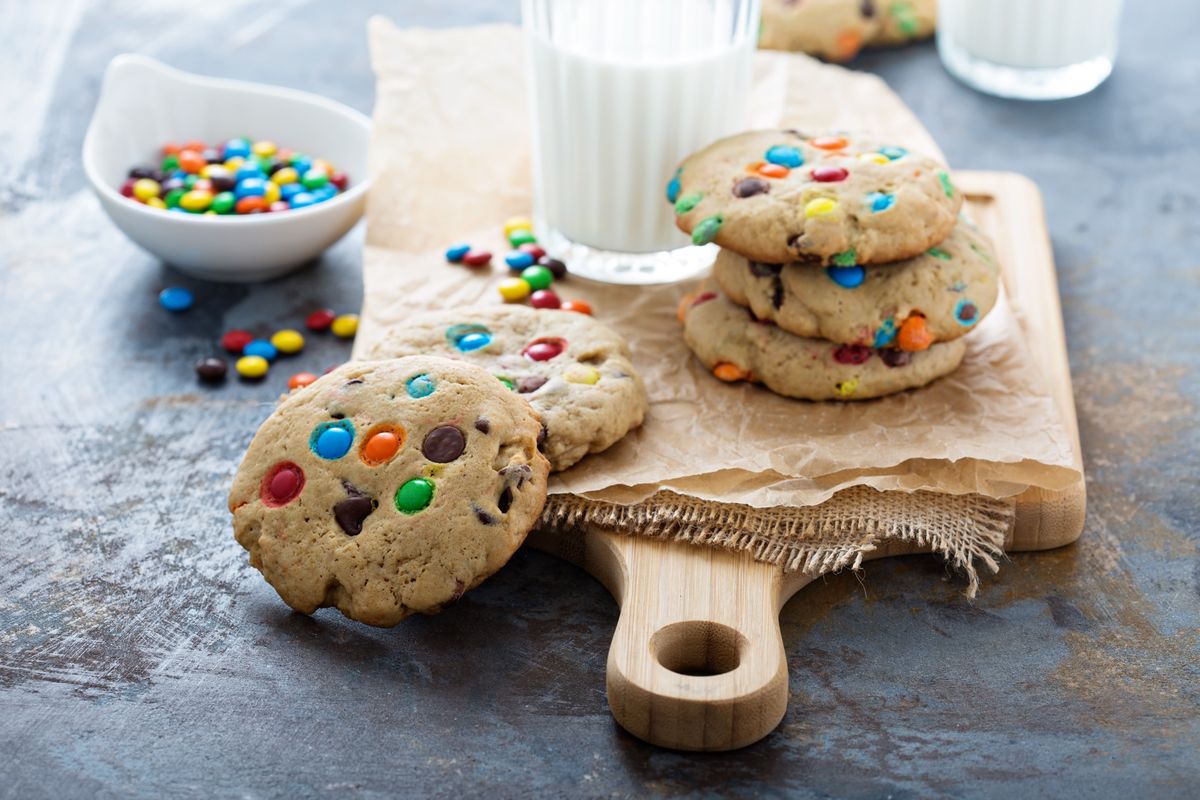 To serve colorful and tasty sweets, here is the quick recipe for M&M's biscuits, crumbly and studded with the famous colored chocolates.
Are you looking for sweets that are different from the usual and that conquer the eyes even before the palate? Today, we offer you the quick and easy recipe for M&M's biscuits. Fragrant and crumbly, they are very colorful little delights. The color is added by the presence of the famous M&M's , the thousand-colored chocolates that everyone always likes. The dough is simple to make, with common and easily available ingredients. Perfect to be enjoyed as a snack, they are also suitable for a party. Why not? You can also prepare them and present them for a Carnival party.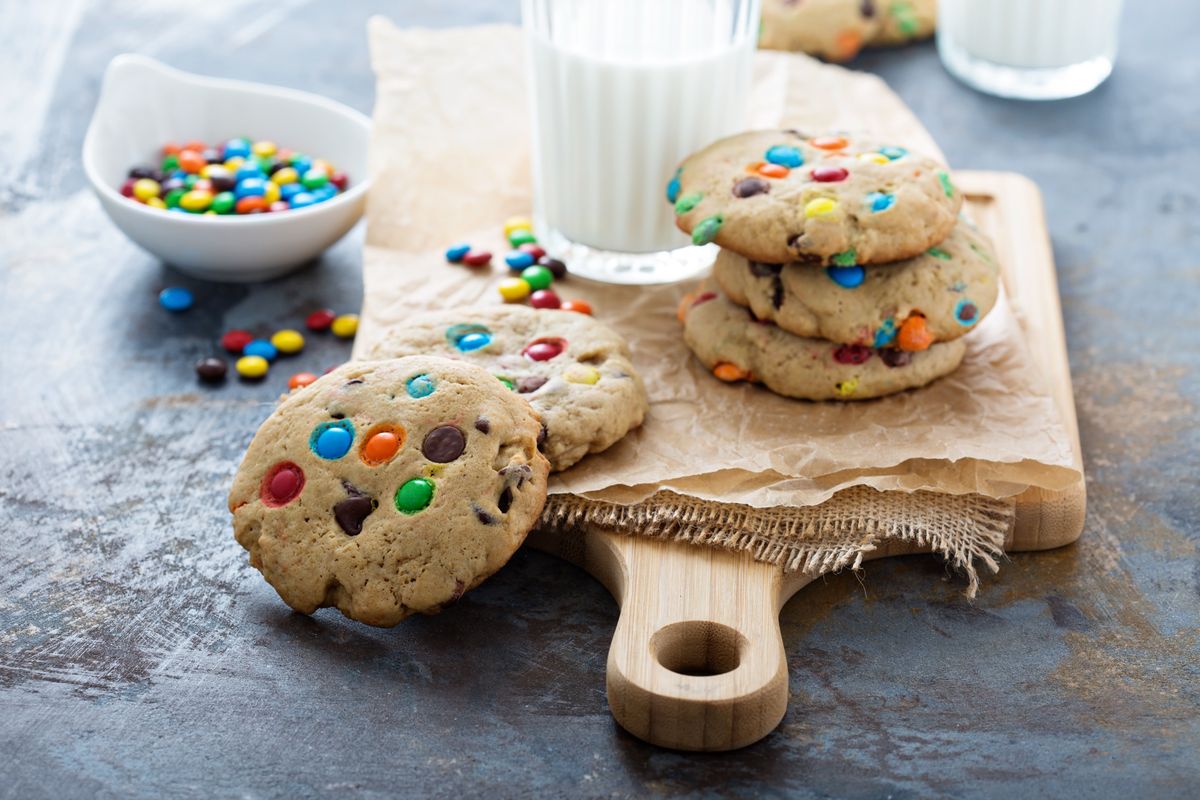 Preparing the recipe for M&M's biscuits
Before starting, keep the butter at room temperature, because it must be soft.
In a large bowl, combine the granulated sugar and brown sugar. Cut the soft butter into small pieces and add it too.
Mix vigorously with a hand whisk to obtain a homogeneous mixture.
Add the egg and let it be completely absorbed, before adding the vanilla essence as well.
Sift the flour and pour it into the bowl, together with the baking soda and a pinch of salt.
Work everything to mix the ingredients.
At this point, add the M&M's (leave a few for decoration) and mix with a spatula to distribute them evenly.
Take a tray and cover it with parchment paper. Take a little dough at a time and form balls.
Arrange the balls on the baking sheet, spacing them apart, then lightly flatten each one.
Decorate the surface of the biscuits with the M&M's kept aside.
Cook in the oven at 180°C for 15 minutes ; at the end, let them cool before enjoying them.
storage
M&M's biscuits are perfect for any type of party and will be snapped up by young and old alike. If they are left over (but we doubt it), you can keep them in a tin box for 3-4 days .
Delicious and even healthier, prepare cookies with ginger and chocolate chips .
Riproduzione riservata © - WT