Asparagus cream: delicate, colorful and tasty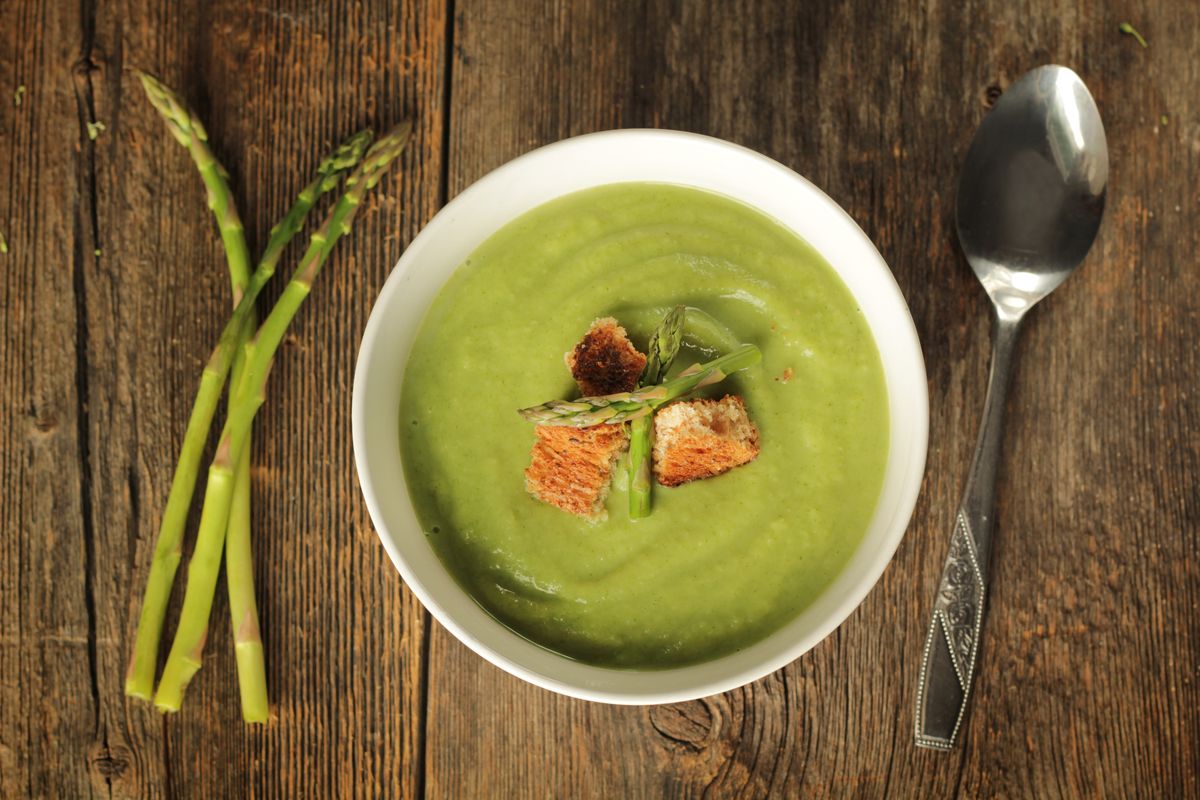 Cream of asparagus is a hot first course with bright and inviting colours, perfect to bring to the table to warm up a cold evening with friends or family.
Here we are preparing together the cream of asparagus, a fantastic velvety delicious and very simple to prepare . If you are a lover of this kind, then this cream of vegetables will surprise you, because the taste of asparagus is really perfect in this recipe. We decided to refine the soup with onion and a potato, which will not only help to obtain a creamy consistency , but will play its part thanks to its sweetness.
Finally, for an extra touch of flavour, we recommend serving it with croutons toasted in the oven or in a pan. Here is the fantastic recipe for cream of asparagus!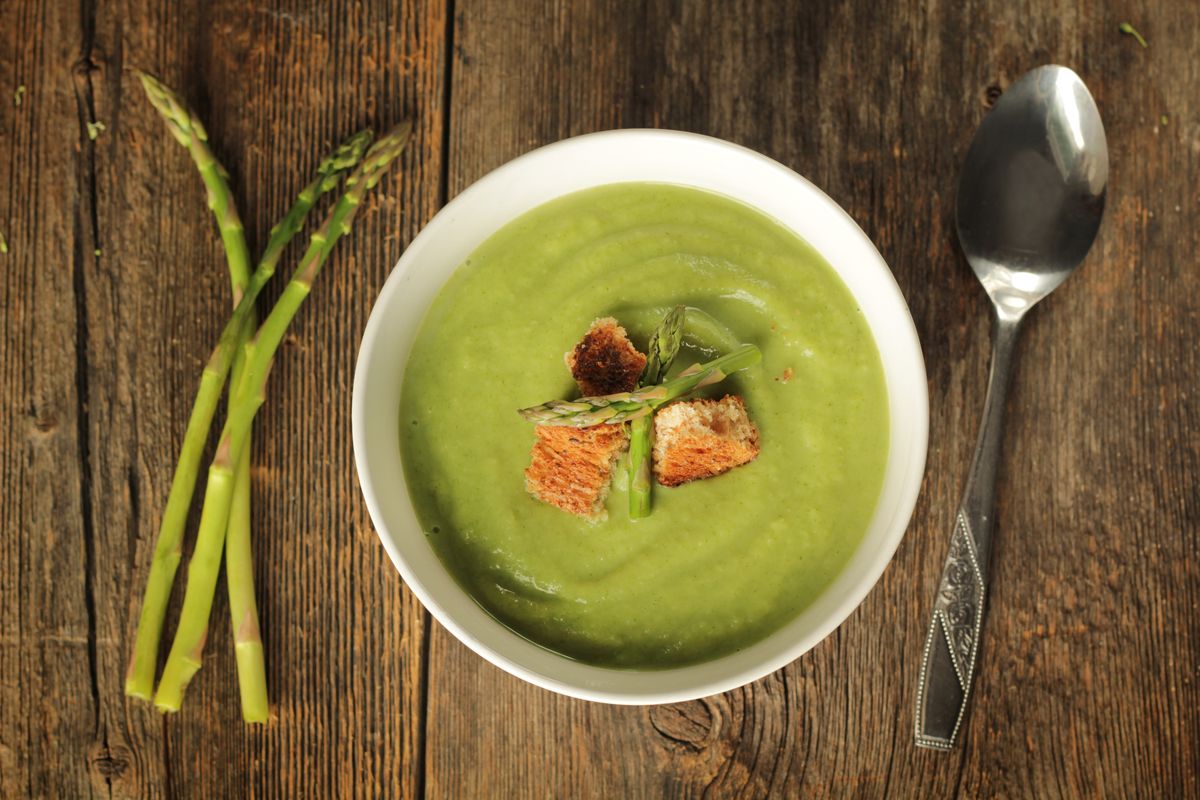 How to prepare the asparagus soup recipe
Fry the chopped onion in a saucepan with a drizzle of olive oil and in the meantime peel the potatoes and cut them into cubes and the asparagus, from which you will have to obtain the stems and tips. Once done, add only the stems and potatoes and leave to cook.
Add salt and pepper, then start adding the hot broth and cook the vegetables until they are soft. Once done, the broth should have reduced enough, so add a little grated cheese and then blend everything.
For the asparagus tops, you can sauté them in a pan with oil or butter for 5 minutes and use them as a decoration, or add them after you have blended them in the pan and cook for 5 minutes.
Conclude by serving the cream with the tips, the croutons, a drizzle of raw oil and a grind of pepper.
Enjoy your meal!
Do you love this vegetable? Then try all our recipes with asparagus !
Preparation of asparagus cream with Thermomix
To make a cream of asparagus with the Thermomix, chop the onion finely. 7 for 10 seconds.
Add the oil and cook it together with the potatoes and asparagus on speed 1 for 4 minutes at 100°C.
Then add salt, pepper and then the broth. Bake for 25 minutes at 100°C on speed 2. 1.
Once ready blend everything and serve with the tips and croutons !
Also try the asparagus omelette !
storage
The asparagus cream, made with fresh, non-frozen ingredients, can be kept in the fridge for a maximum of 3 days , inside a container with an airtight lid or well covered in transparent film. You can also think of freezing it in the freezer to extend its shelf life.
Riproduzione riservata © - WT