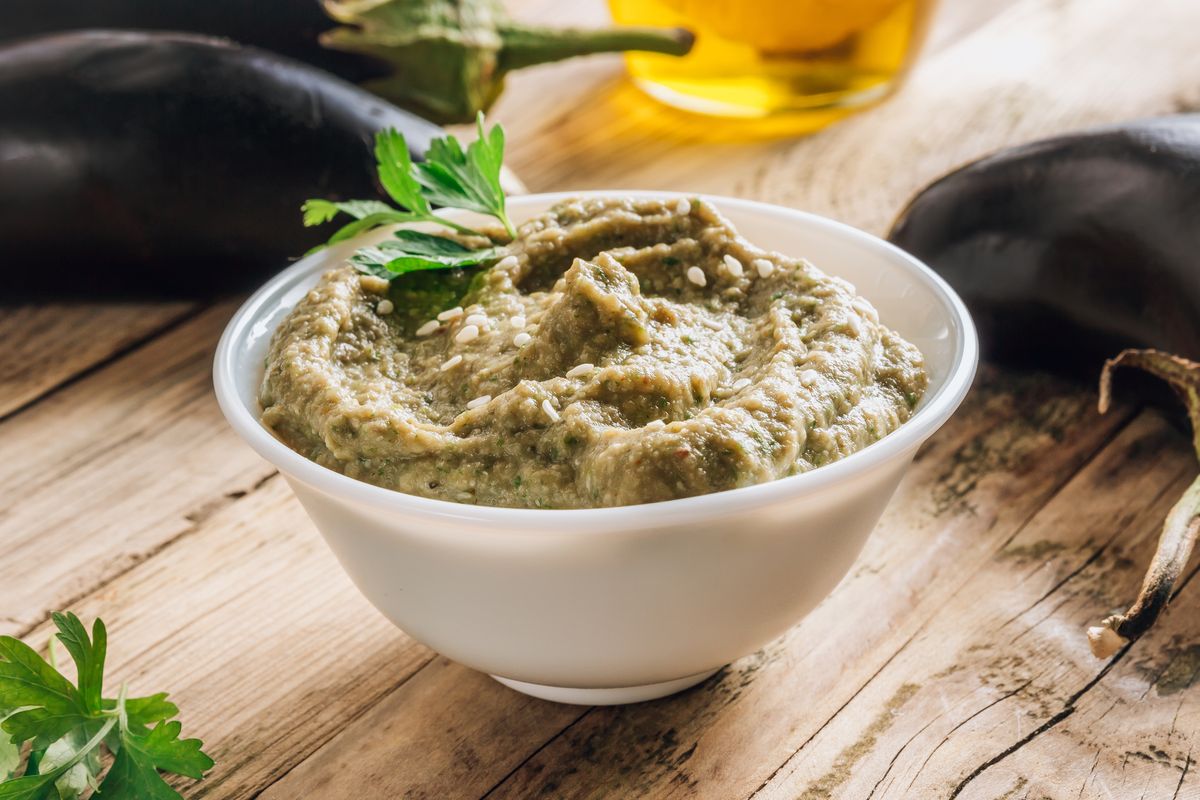 Aubergine pesto is a creamy and fantastic sauce to be enjoyed both as an aperitif on croutons and as a sauce for a first course.
Today we are preparing a wonderful aubergine pesto, a very easy and delicious sauce to be enjoyed in any way. There isn't just one recipe for this preparation, which unites Sicily (land of delicious aubergines) and Liguria (the homeland of pesto): we will use aubergines, almonds and basil, but we will also give you lots of advice to avoid making mistakes and some ideas for to vary.
How can you taste it? The only limit… is your imagination: you can cream a pasta, a risotto, or enjoy it with an appetizer or an aperitif , perhaps spreading it on toasted slices of bread. Or again, try it to stuff a different kind of toast.
We bet you can't wait to get started : let's start right away with the eggplant pesto recipe!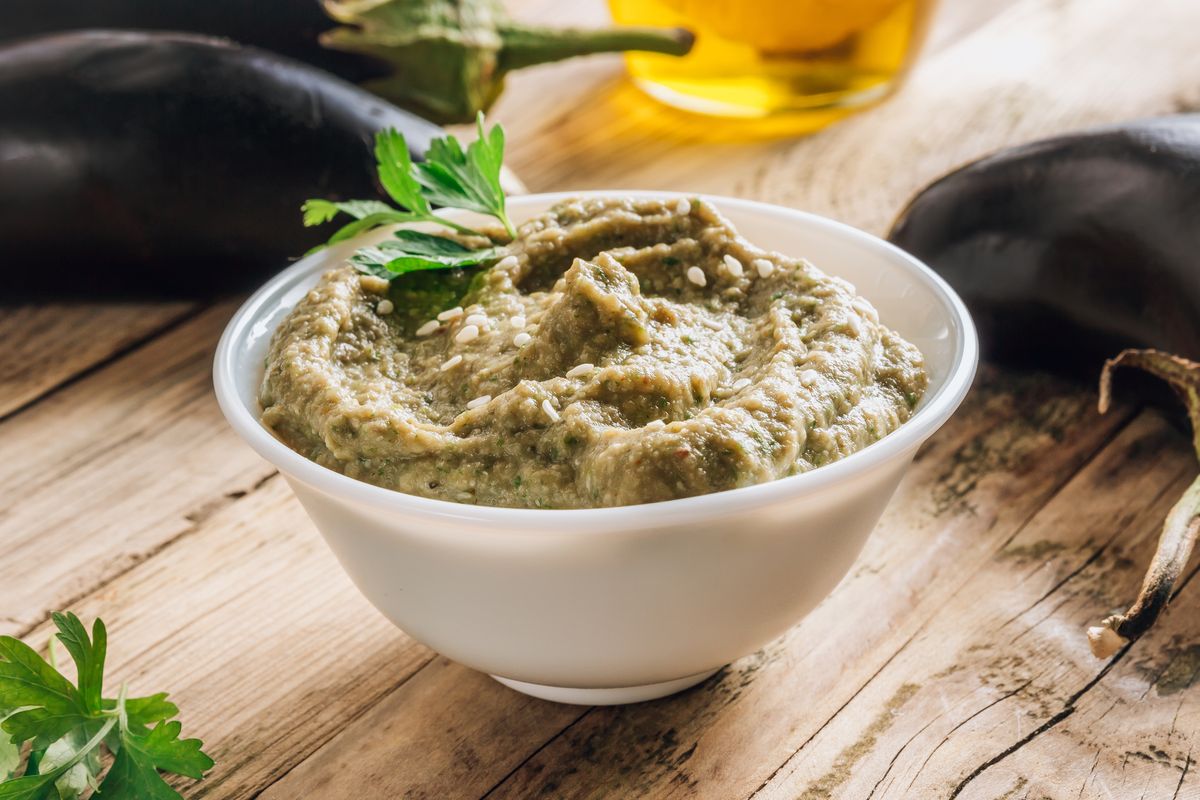 How to make eggplant pesto
Take the aubergines (2 medium sized should be enough), wash and dry them thoroughly, then place them on a baking tray lined with parchment paper and cook for about 40-50 minutes at a temperature of 220°C without cutting them or removing the peel.
Remove from the oven when they are soft and the skin is wilted.
Then let them cool, then cut them in half and scoop out the pulp with a spoon.
Put the almonds together with the garlic deprived of the soul in the mixing bowl. At this point, add a few basil leaves ( 5-10 washed and dried will suffice) and add the aubergine pulp.
Operate the blender at low speed , so that the blades do not oxidize the fresh leaves.
Add the cheese and olive oil slowly to make the sauce creamy.
Finally, stop the machine and add a pinch of salt and pepper to taste.
Your sauce is finally finished . Are you ready to enjoy a fabulous pasta with eggplant pesto? Or do you prefer to spread it on canapés? In any case… enjoy your meal!
For other preparations of this type , here are all our recipes for making pesto : you will also find the one that's right for you!
Pasta with eggplant pesto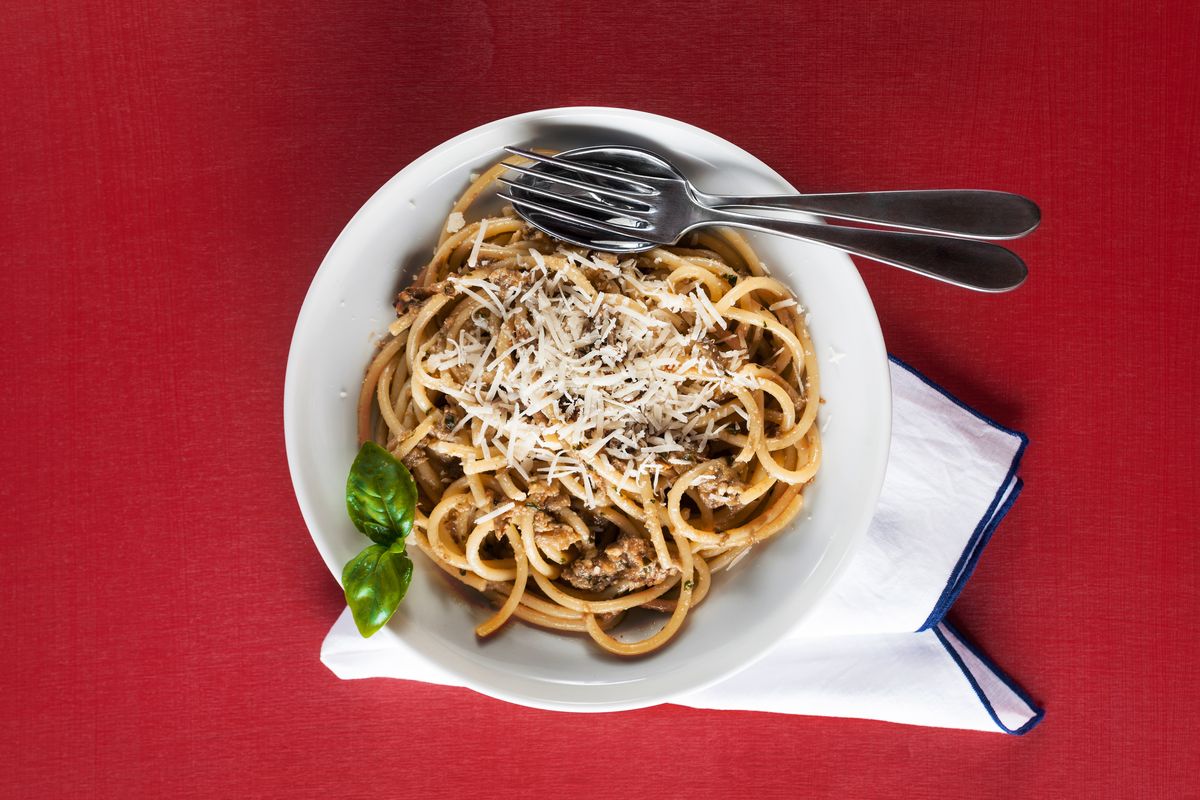 Now that we have seen together how to prepare this wonderful pesto, all you have to do is use it for a fantastic first course.
While making the pesto by blending all the ingredients, cook the pasta in boiling salted water. Choose the format you prefer.
At this point you have two possibilities. The first: drain the pasta when it is cooked and season it cold with the pesto . Serve.
Alternatively, drain the pasta slightly al dente and place it in a pan with the pesto and some cooking water: in this way you will thicken it and the flavors will blend perfectly.
If you liked the idea, how about trying our pasta with aubergines too?
Primo Chef's advice
If you don't have a blender or you want to prepare the mortar as tradition dictates, you can use a mortar .
If you want, you can also add lemon zest to give a further touch of freshness to the dish. If to your taste, mint is also perfect for this purpose.
As for cooking the aubergines , however, if you are more comfortable you can cook them in a pan or in cubes (the perfect method if you have less time). Furthermore, it is not essential to remove the peel, but if you don't, keep in mind that you will taste them in your mouth and the result will be more rustic . Just like you see in this video recipe :
Instead of almonds, however, you can use pine nuts (to get closer to the Ligurian variant) or other dried fruit such as walnuts, hazelnuts and pistachios if you prefer them. Each one will give its particular aroma to the aubergine pesto.
storage
After preparation, keep the eggplant pesto in the fridge for about 3-4 days , but always cover the surface with oil and top up every time you use it. You can also freeze it in practical single portions for several months.
Riproduzione riservata © - WT