B52: ingredients, recipe and curiosities about the flaming cocktail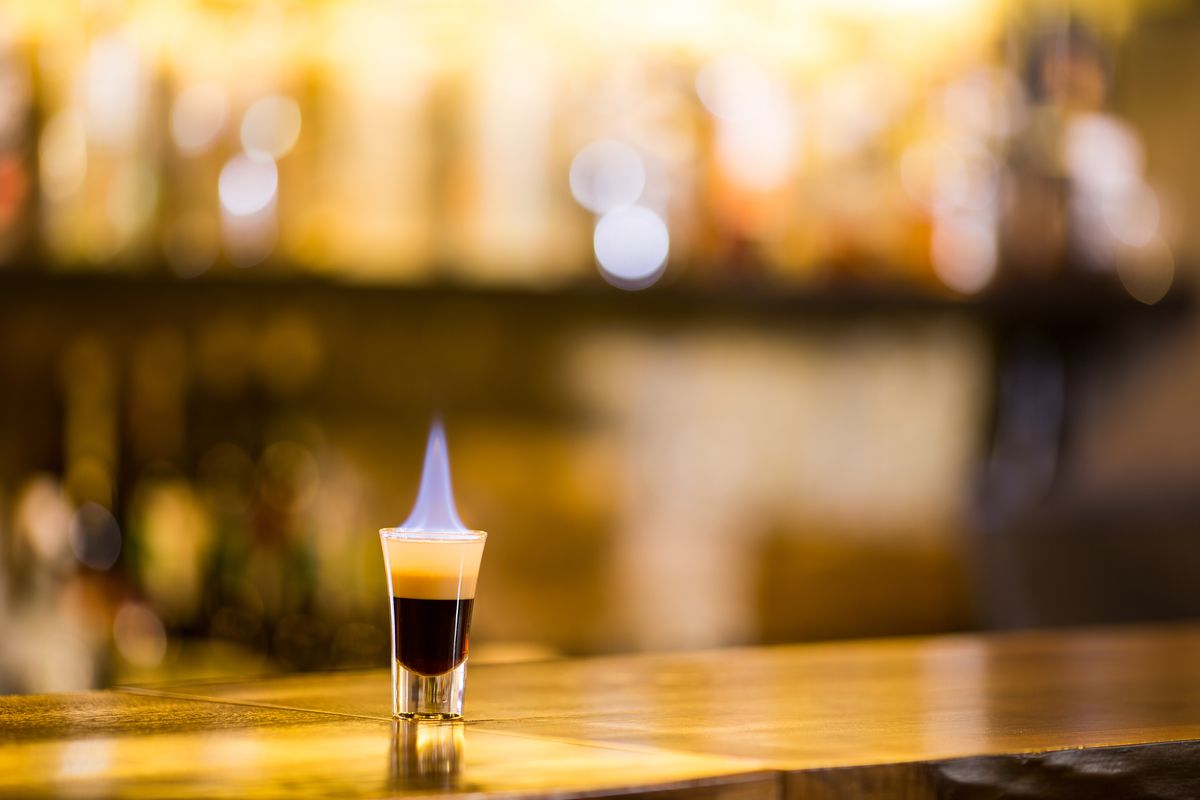 How to prepare the B52, the spectacular, famous and effective drink born in America? Here is the recipe.
The B52 is a cocktail that is impossible not to fall in love with. With its three layers made with Kalhua (a liqueur of Mexican origin based on Rum and Arabica coffee which can be replaced by a classic coffee liqueur), Baileys (or another Irish Cream) and Grand Marnier, it has a decidedly scenographic . The three ingredients must be used in equal measure and you must know that the stratification is due to the different densities of the liquids which therefore remain well separated from each other.
Excellent to serve after dinner or with desserts, the ideal is to prepare the cocktail in small glasses such as those for liqueur or shottini, given that the visual effect is decidedly reduced in larger glasses. The most scenic part then… is certainly when the drink catches fire (even if it is a passage that is not described as original when talking about B52)!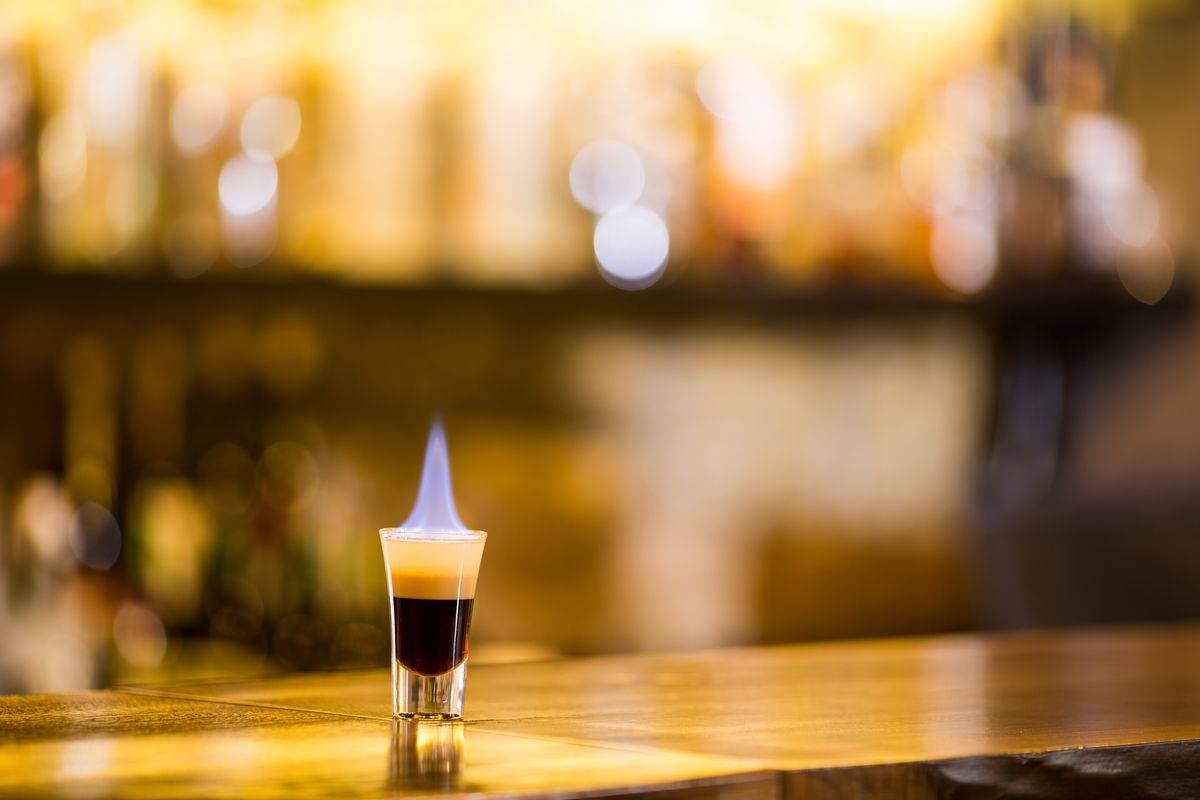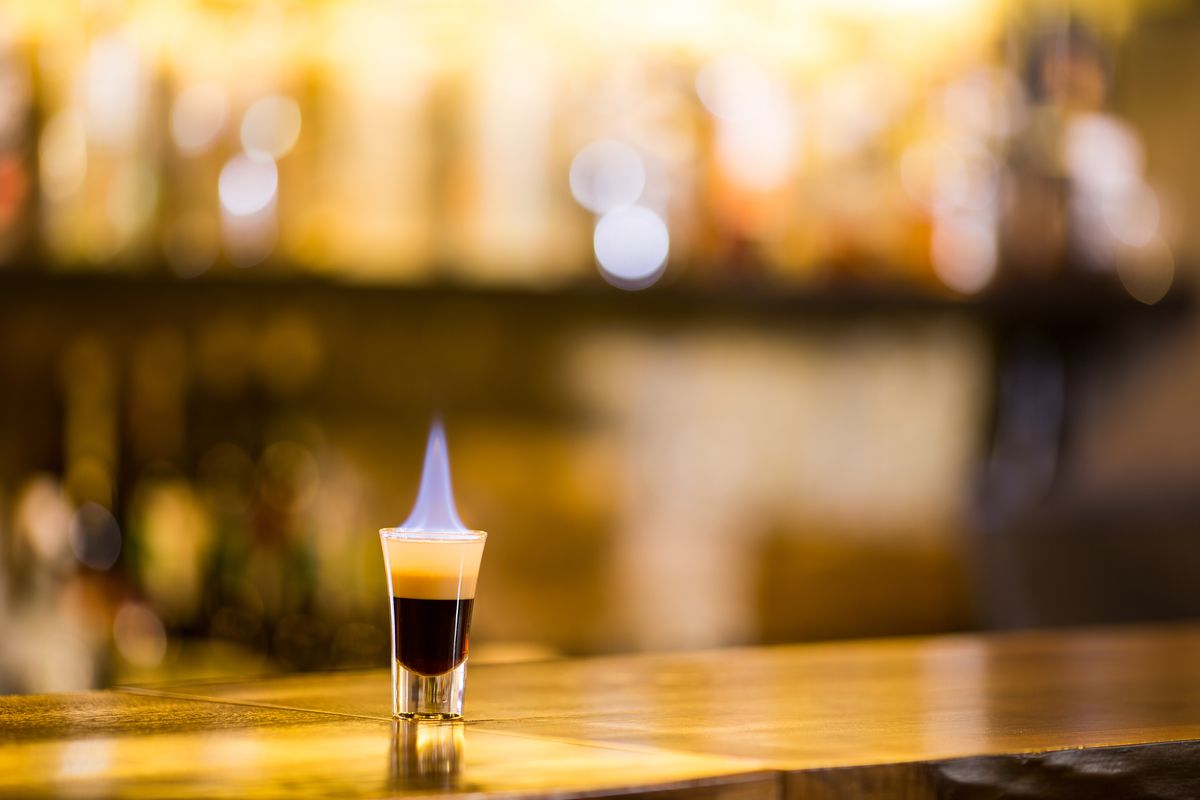 Preparation of the B52 cocktail
Take a shot glass and pour the Kalhua or other coffee liqueur first.
Continue with the Baileys by sliding it on the back of a cocktail spoon and very slowly so as not to mix the two liquids and obtain two distinct layers.
Carry out the same operation to add the Grand Marnier.
Bring a flame to the Grand Marnier and flame it (otherwise you can put a little liqueur in a spoon, set it on fire and pour it into the shot). Enjoy immediately with a straw immersed all the way to avoid burning yourself.
The story and the pairings
The origin of this drink is quite uncertain. Surely the name refers to the Boeing B-52 Stratofortess bomber, used by the US Air Force during the Vietnam War with the aim of dropping napalm incendiary bombs. Reason why it is customary to prepare the inflamed version of the drink.
According to some, the drink was created in California and more precisely in a Malibu restaurant, Alice's , according to others it was invented at Maxwell's Plum Bar in New York.
This particular cocktail is ideal to combine with chocolate, orange, coffee or fresh fruit sweets. Originally it was served in a Martini glass, but today the shottino style version seems to be much more popular.
Alternatively, you can also try the sex on the beach cocktail.
The B50 series cocktails
There are many variations of the B52, which involve the replacement of one or more alcoholic parts present in the original recipe (but usually the final layer is replaced).
– B52 Bombay doors: with Bombay gin .
– B52 in the desert: with tequila instead of whiskey cream.
– B53: a B52 with Vodka .
– B54: a B52 with Amaretto .
– B55: a B52 with Absinthe .
– B57: a B52 with Sambuca instead of whiskey cream and Triple-sec instead of Grand Marnier.
Riproduzione riservata © - WT