Baccalà alla cappuccina: a rich dish of the Italian tradition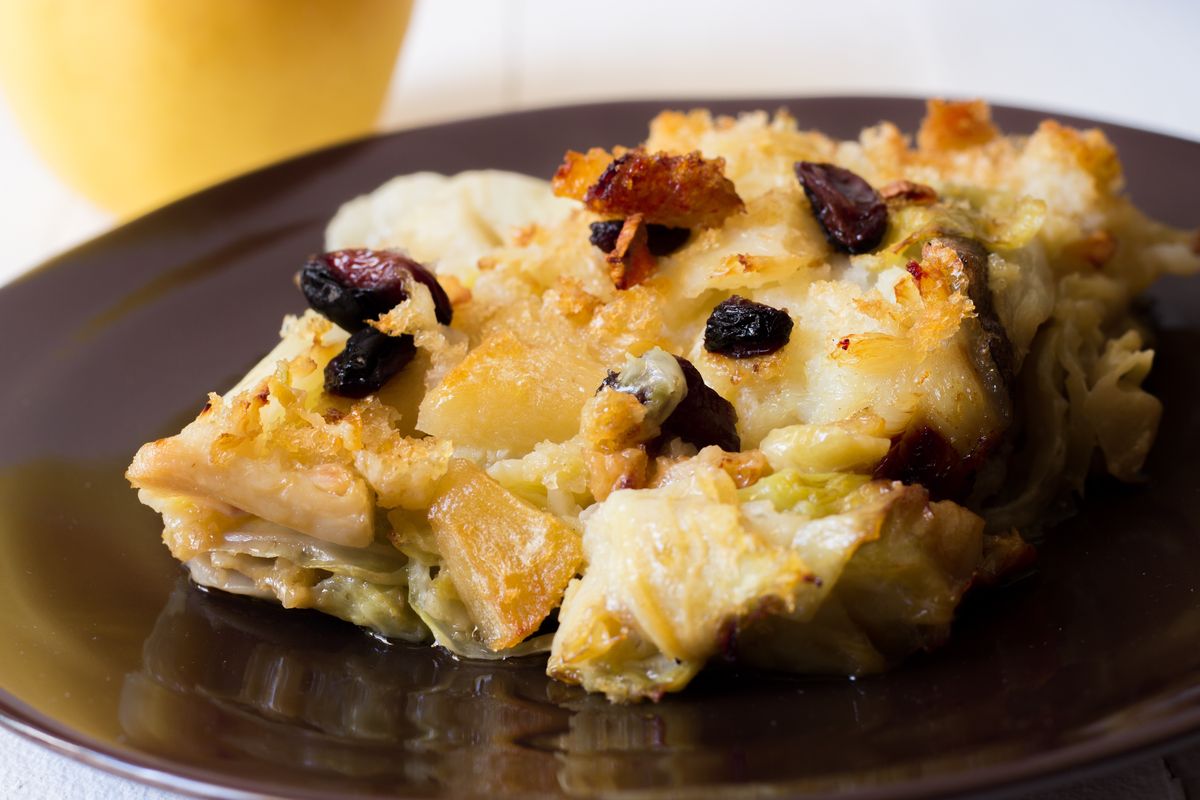 Cod alla cappuccina is a delicious dish based on fish and polenta, typical of the cuisine of Friuli and Veneto.
Today we are preparing a very interesting recipe, cod alla cappuccina, a dish where different flavors meet, from salty to sweet and sour , and which is also made up of different textures, all harmoniously linked together and aimed at giving life to a truly memorable second dish. .
This recipe, which is a variant of the most famous cod alla vicentina , requires that the cod is first cooked in a pan, and then passed back in the oven together with all the other ingredients and the polenta, which will form the basis of the dish. In short, you too try to prepare this succulent course: your guests will be really impressed!
A tip: for this recipe you have to get some soaked and already desalted cod. If not, leave it in cold water for about two days, changing the water every 5-6 hours.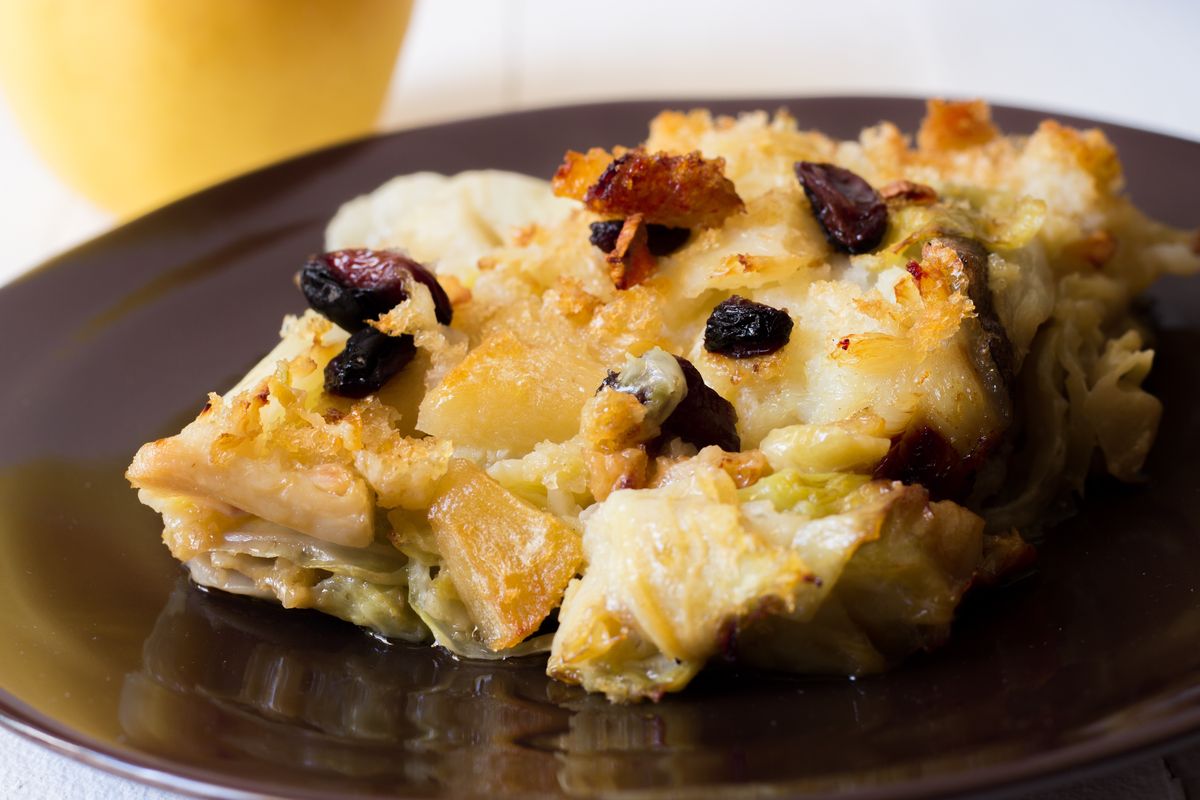 How to cook cappuccina cod
First, prepare the polenta by cooking the cornmeal in about 1 liter of water and continuing to stir for at least 45-50 minutes .
Once the polenta is ready, arrange it in a baking dish, the same in which we are going to complete the dish.
Let's now take care of cooking the cod. Wash and clean the fillets, then flour them and brown them over high heat with oil and bay leaves.
Once they have browned, remove them from the pan and cook the onion, blending with white wine. Also add the capers and anchovies, and when the onion is soft, add the pieces of cod.
At this point of cooking, add the raisins and pine nuts, season with salt and pepper and flavored with nutmeg and cinnamon. Cook everything with the milk, so that the ingredients soften well.
After about 10 minutes , transfer everything to the pan over the polenta, sprinkle with grated cheese and breadcrumbs and bake in the oven at 180 ° C for a few minutes , until an inviting crust has formed.
Serve your cappuccina cod piping hot. If you love this fish you can also try your hand at making the recipe for creamed cod .
storage
We recommend keeping the second fish course for a maximum of 1 day in the fridge , well covered with cling film. We do not recommend freezing in the freezer.
Read also: What is the difference between cod and stockfish
Riproduzione riservata © - WT