Baked artichokes au gratin: a tasty side dish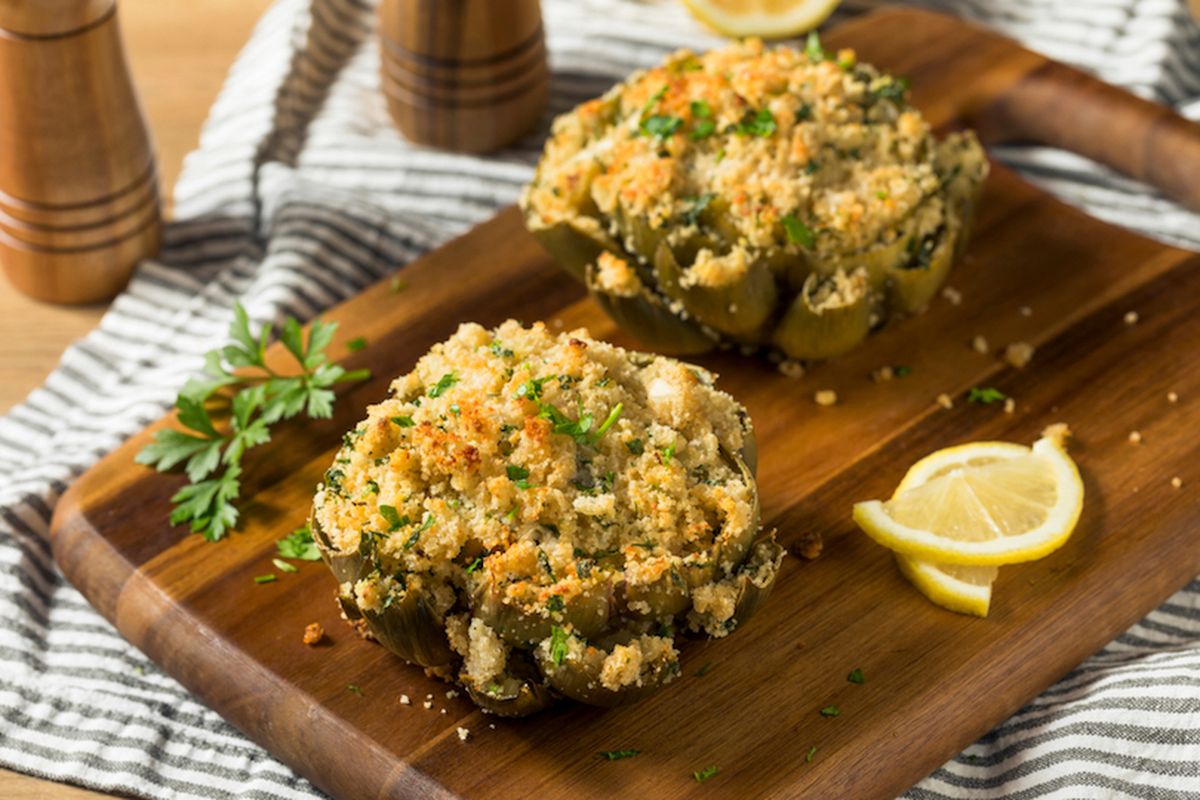 Here is the recipe for baked artichokes, a delicious side dish to combine with main courses of meat or fish.
Baked artichokes are a delicious way to enjoy this wonderful vegetable. There are many ways to prepare it, and one of our favorites is to stuff them with a breading of breadcrumbs flavored with onion, egg and aromatic herbs, but they can also be made without the gratin, for a simpler but still delicious result. So let's see the recipe to make them au gratin. You are ready? So let's get started!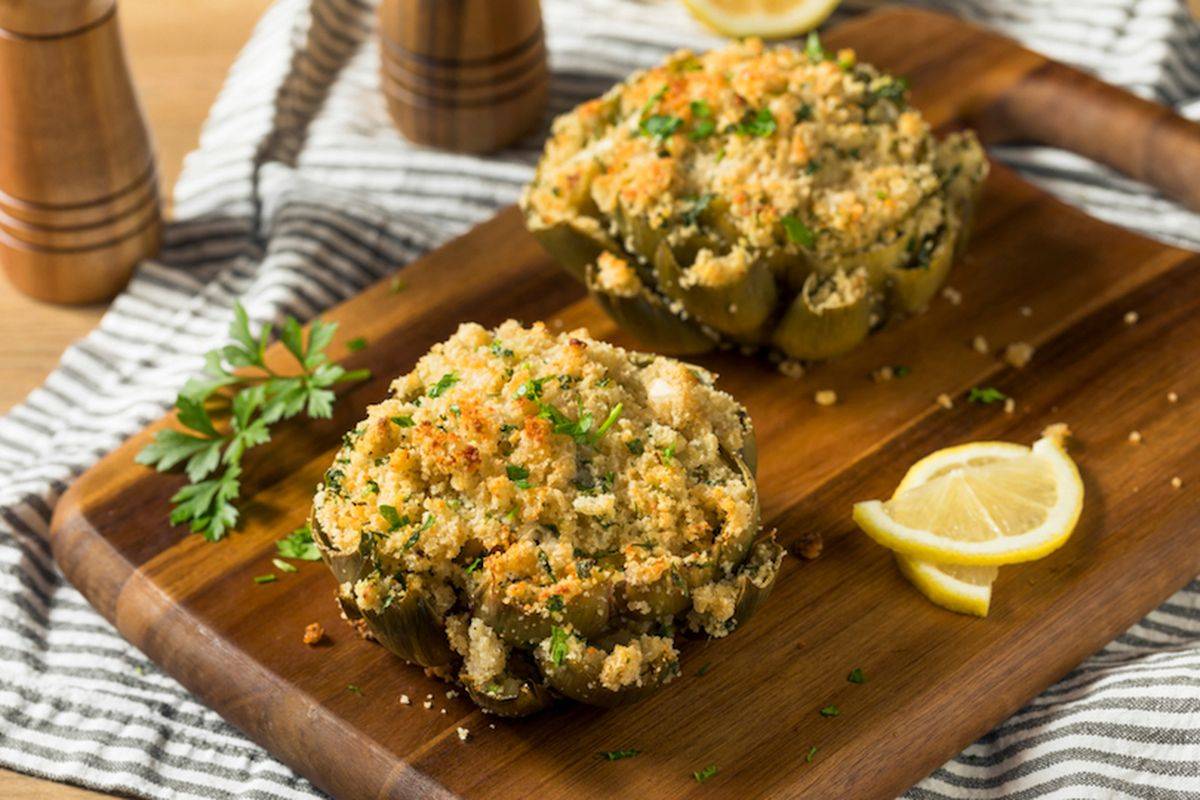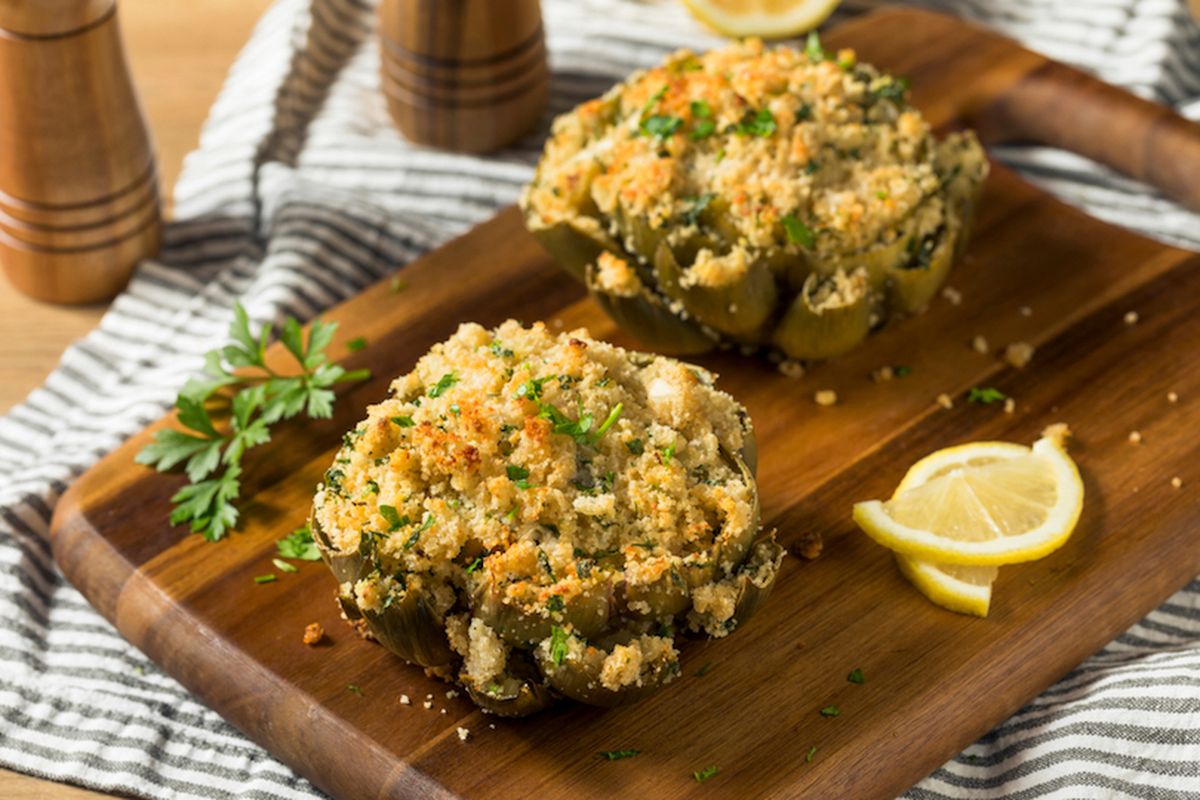 How to cook artichokes in the oven
Start by cleaning the artichokes by removing the tougher and thornier outer leaves, cut the stems then divide each artichoke in two. Remove the internal hay. Soak them in water acidulated with vinegar or lemon juice for a few minutes.
In the meantime, start preparing the filling : in a bowl mix together the pecorino cheese, breadcrumbs, parsley, oil, salt and pepper. If you like, you can also add a very finely chopped clove of garlic, to give it more flavour. Make sure you have a mixture with a sandy consistency , which will then be useful for filling the artichokes in the best possible way.
Drain the artichokes, blanch them for 10 minutes in boiling water and then place them in a baking dish. Cover them with the mixture you have prepared and add a drizzle of oil.
Bake in a preheated oven at 180°C and cook for 30 minutes or until they are golden brown. Serve after cooling for a few minutes and enjoy your meal!
storage
We advise you to consume the baked artichokes within 1 day of making them. You can keep the dish in the fridge, well covered in transparent film or inside a container with an airtight lid. We do not recommend freezing in the freezer.
Riproduzione riservata © - WT