Baked hake with cherry tomatoes and olives: recipe for a tasty second course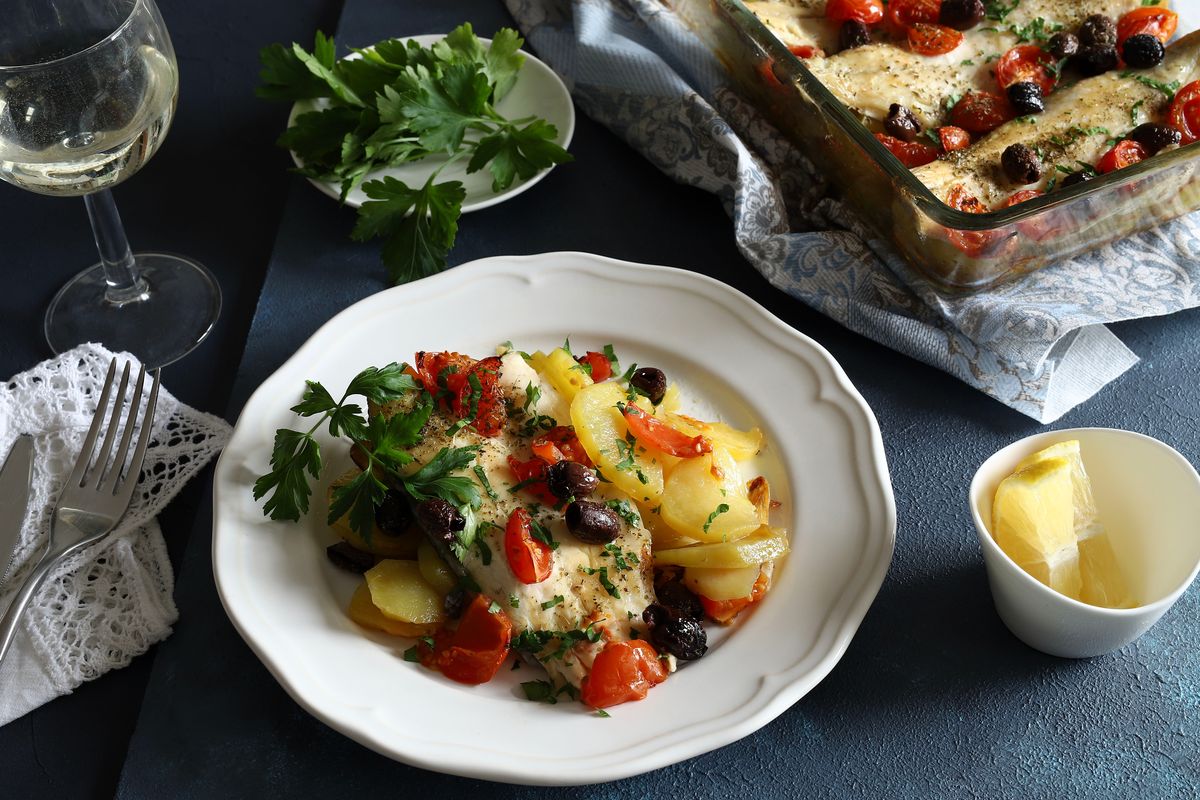 How to cook hake in the oven with cherry tomatoes and olives? Here is the right recipe for you, for a delicious and tasty second course ready in a few minutes.
If you are looking for a quick recipe to prepare a delicious and tasty second course of fish, hake baked with cherry tomatoes and olives is right for you. For this preparation you can use both hake or cod fillets, but also frozen hake . This recipe involves cooking in the oven and in foil, which allows the fillets to remain soft and tasty, but alternatively you can also cook the hake in a pan . In addition to cherry tomatoes and olives, you can also add sliced ​​potatoes, here's how to prepare it!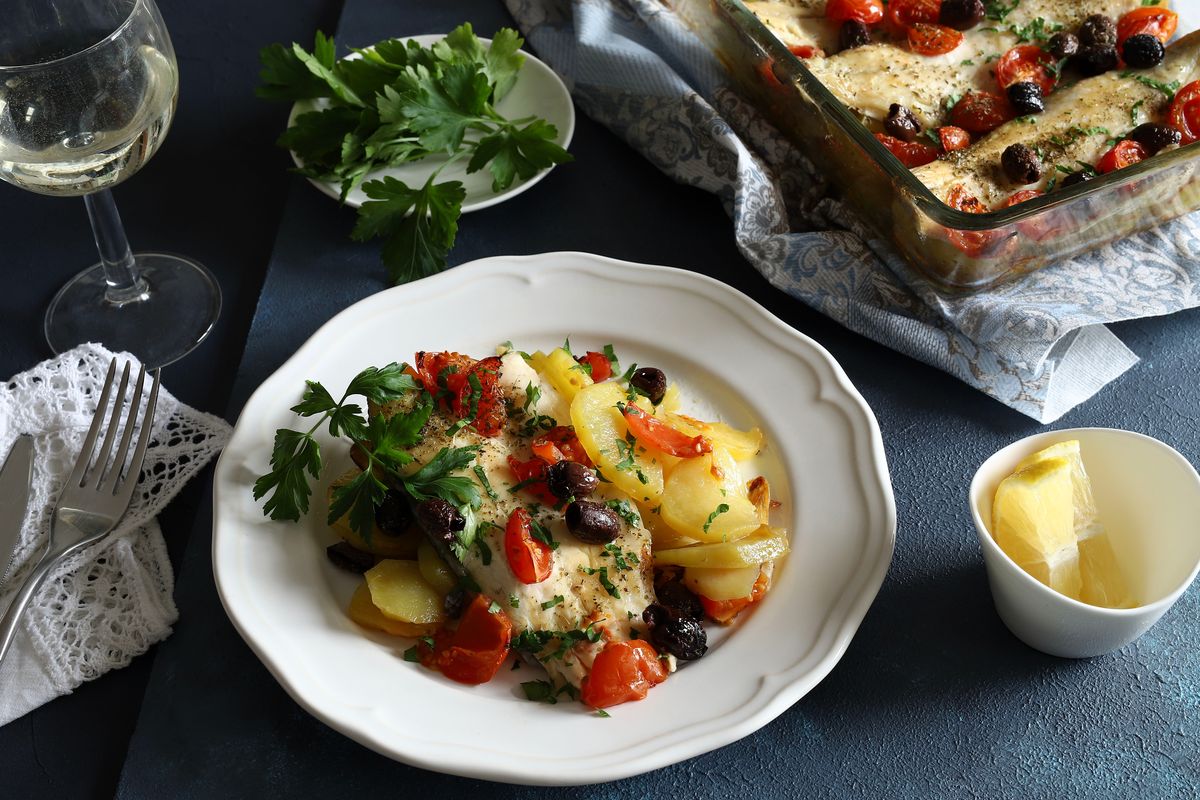 Preparation: recipe for baked hake with cherry tomatoes and olives
To prepare the hake fillet in the oven, start by rinsing the hake fillets under running water, then dry them and transfer them onto four sheets of kitchen aluminum foil, season with olive oil, salt and pepper according to your taste.
Separately wash and cut the cherry tomatoes into wedges.
Rinse the olives from their preservation liquid and cut them into slices.
Arrange the cherry tomatoes and olives on the hake fillets and finish with a sprinkling of dried oregano.
Close forming packets and transfer them to a baking tray.
Bake in a preheated oven at 180°C and cook for approximately 20 minutes . Remove from the oven and serve immediately, enjoy your meal.
If you like this type of fish, I suggest you also try the boiled hake recipe.
storage
We recommend consuming the fish at the moment, at most you can keep it in the fridge for 1 day , inside a special container with a lid.
READ ALSO: Are you looking for a quick and easy second course? Try the baked salmon
Riproduzione riservata © - WT