Baked Jerusalem artichoke: a simple side dish to make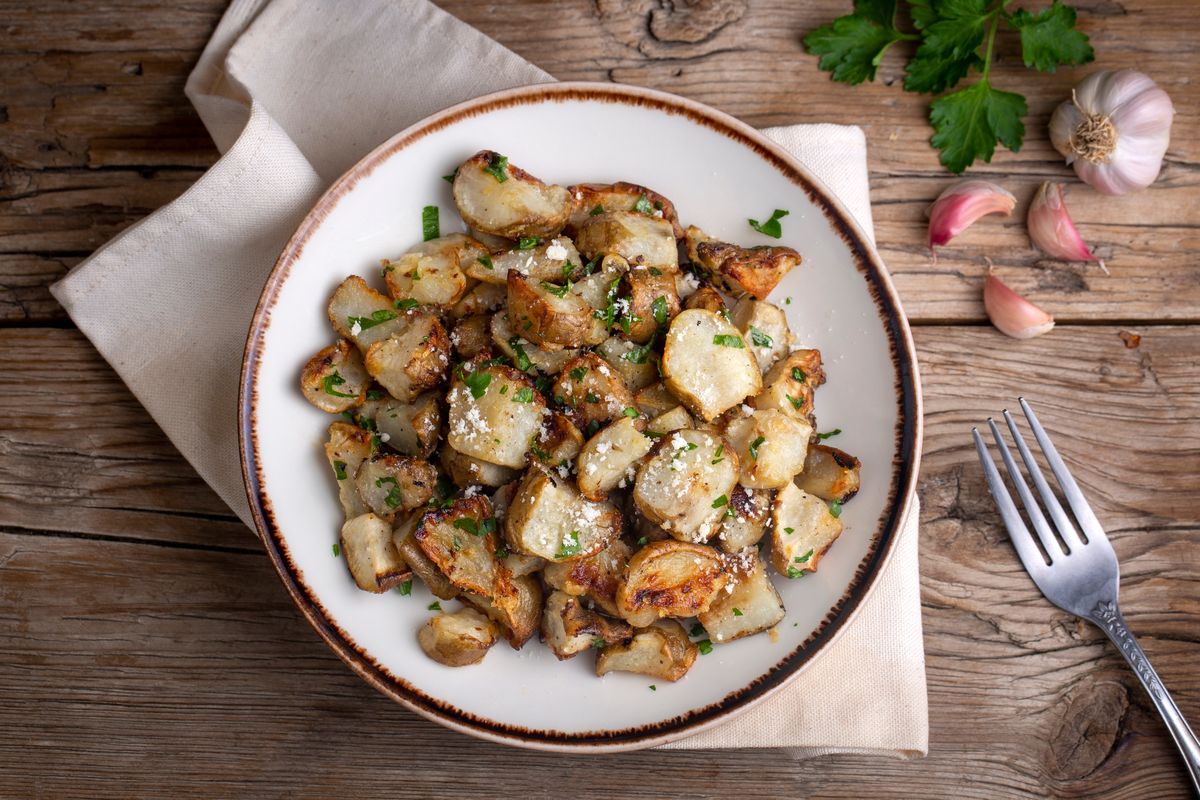 Baked Jerusalem artichoke is a light and simple side dish to make. Here is the easy recipe (and a delicious variant).
Today we are preparing an extremely simple but at the same time tasty and light dish: baked Jerusalem artichoke. This side dish is prepared with a very versatile tuber in the kitchen, suitable to be cooked in different ways and that goes perfectly with many ingredients. In today's recipe we will simply season the Jerusalem artichokes with oil and aromatic herbs, but you can add any spices you prefer.
Try them yourself at home: these baked vegetables are perfect to accompany many different dishes but also to be enjoyed as a delicious single dish! We start with the classic easy recipe and then show you a tastier variant: the choice is yours!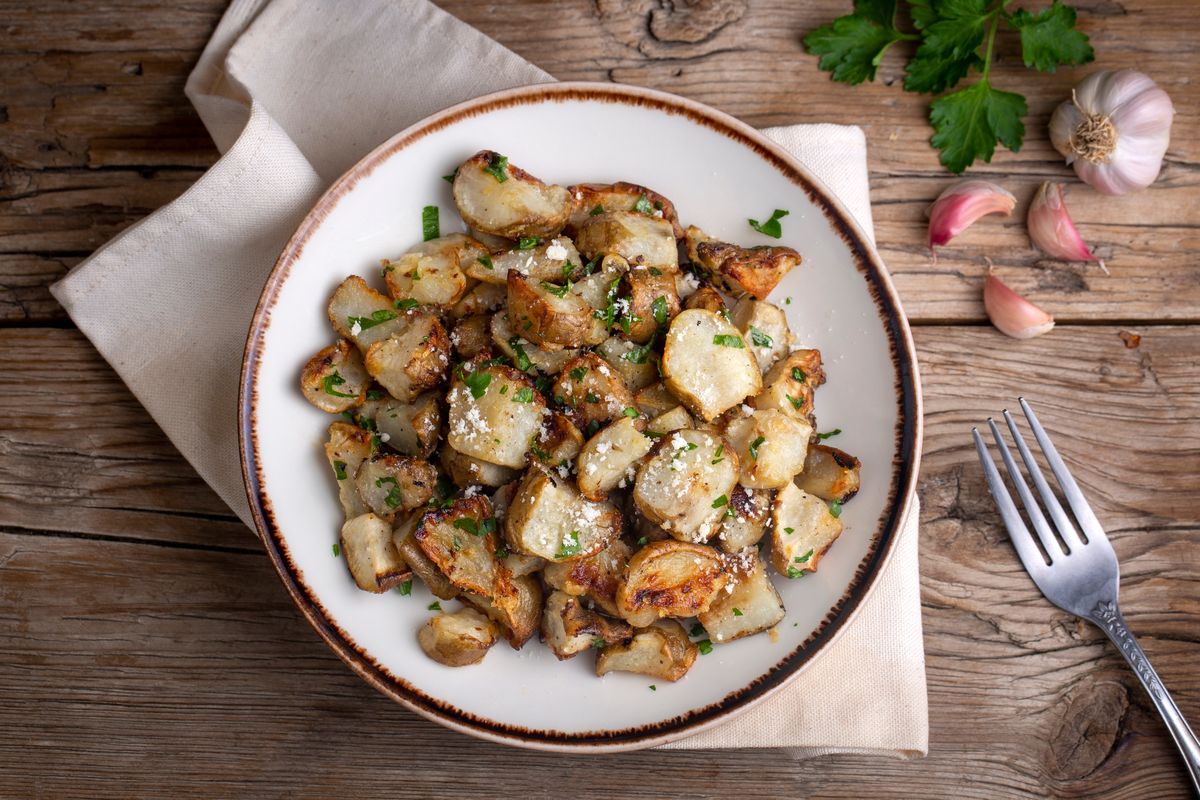 How to cook Jerusalem artichoke in the oven
Start by cleaning and washing the Jerusalem artichokes. Remove the outer skin with the help of a kitchen knife, then cut them into thin slices. The finer the cut , the faster and more complete the cooking will be.
At this point, take the slices and spread them on a baking sheet lined with baking paper.
Cover with plenty of extra virgin olive oil, salt, pepper and with fresh parsley and dry basil. Turn well with a wooden spoon to get the best flavor of the vegetables, then bake in a preheated oven at 180 ° C for about 30 minutes ; check the cooking and turn the Jerusalem artichokes after 15 minutes.
When they are golden and crunchy, turn off the oven and let them rest for at least 1 minute. Serve the baked Jerusalem artichokes hot : enjoy your meal!
If you have any leftover, keep it in the fridge for a couple of days at the most.
You can combine this side dish with your favorite dishes: from vegetables, to shellfish and meat (if you are not vegan, of course). On the other hand, if you add potatoes and onions to the mix, this dish becomes a tasty main course .
How about discovering other recipes with Jerusalem artichoke ?
Baked Jerusalem artichoke: the delicious recipe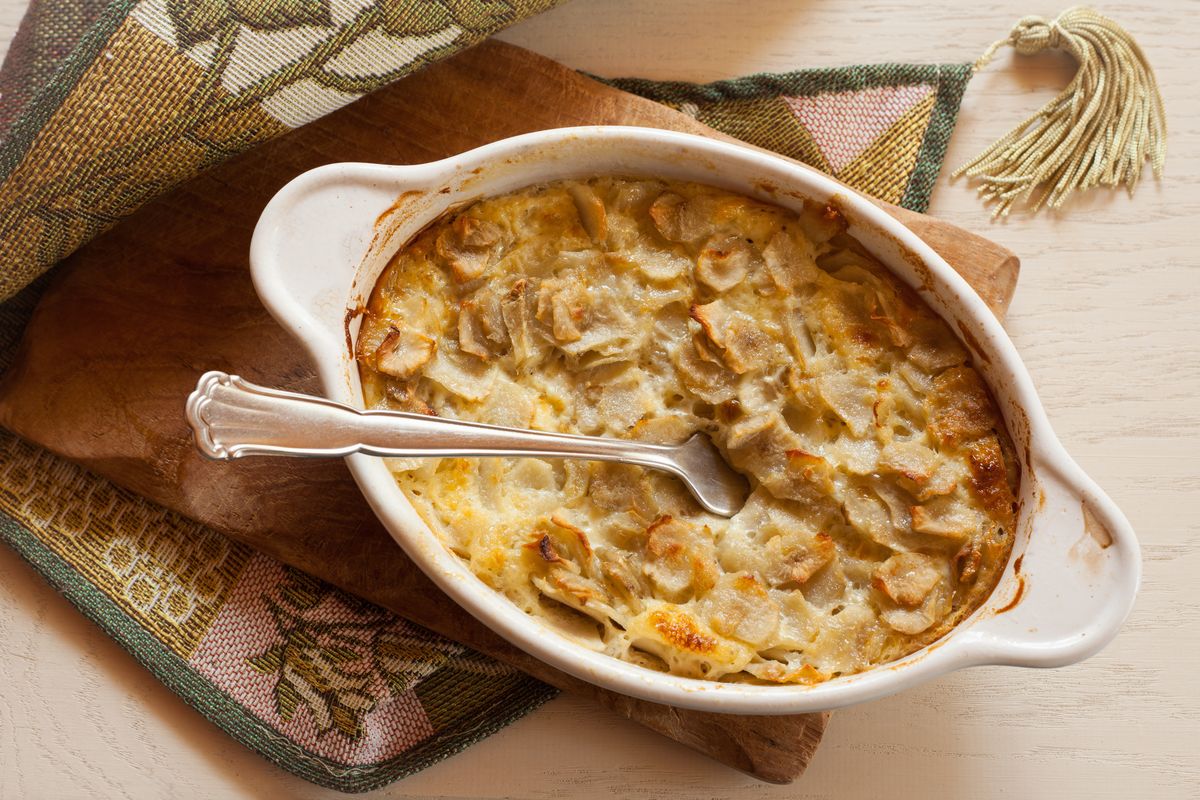 So far we have seen the basic recipe, but if you want something more delicious, get yourself an onion, grated cheese, breadcrumbs and butter, to add to the ingredients already listed.
Clean, peel and cut the Jerusalem artichokes into thin slices (a few millimeters are enough).
Grease a baking dish and start making a first layer of Jerusalem artichoke inside.
Add a few pieces of onion, a few flakes of butter, herbs and spices to taste and a sprinkle of cheese.
Repeat for at least one more layer. Top with cheese and breadcrumbs that will help make the baked Jerusalem artichoke crunchy .
Bake at 180 ° C for about 30 minutes , but keep an eye on it.
storage
We recommend storing the quick and easy side dish (in both versions) in the refrigerator for 1-2 days and well covered with cling film.
READ ALSO: The recipe for fried Jerusalem artichokes, for crunchy chips!
Riproduzione riservata © - WT