Baked monkfish with potatoes and cherry tomatoes, a delicious second course of fish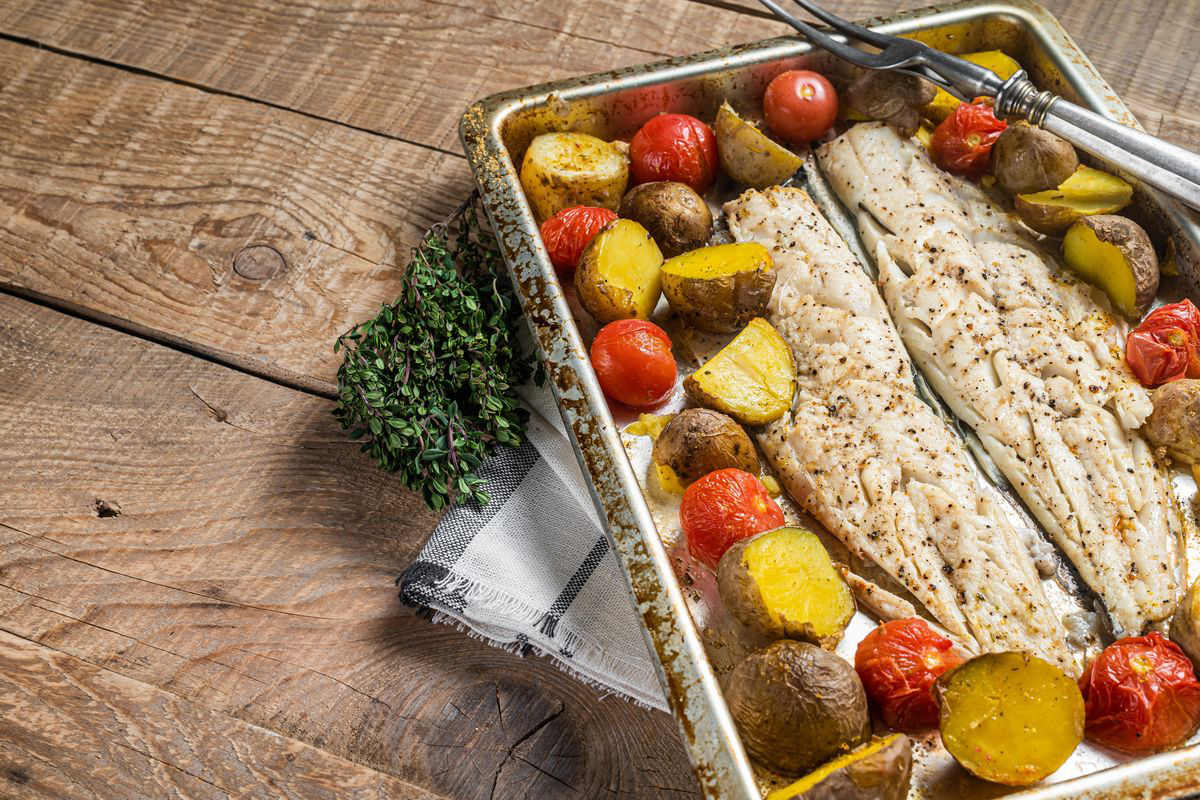 Baked monkfish with potatoes and cherry tomatoes is a very simple but tasty second course of fish. Let's see how it's prepared now!
Today we cook together the recipe for monkfish in the oven with potatoes and cherry tomatoes. This fish, also known as monkfish, is decidedly delicious and succulent, a tender and lean meat but at the same time full of flavour. Thanks to its delicacy, it lends itself to many cooking methods, from the quickest in the pan to the en papillote in the oven.
Monkfish tails can be cooked in slices or fillets for tasty fish main courses, and today we're going to prepare an easy and quick one, passing it in the oven with a light gratin. You are ready? So let's get started!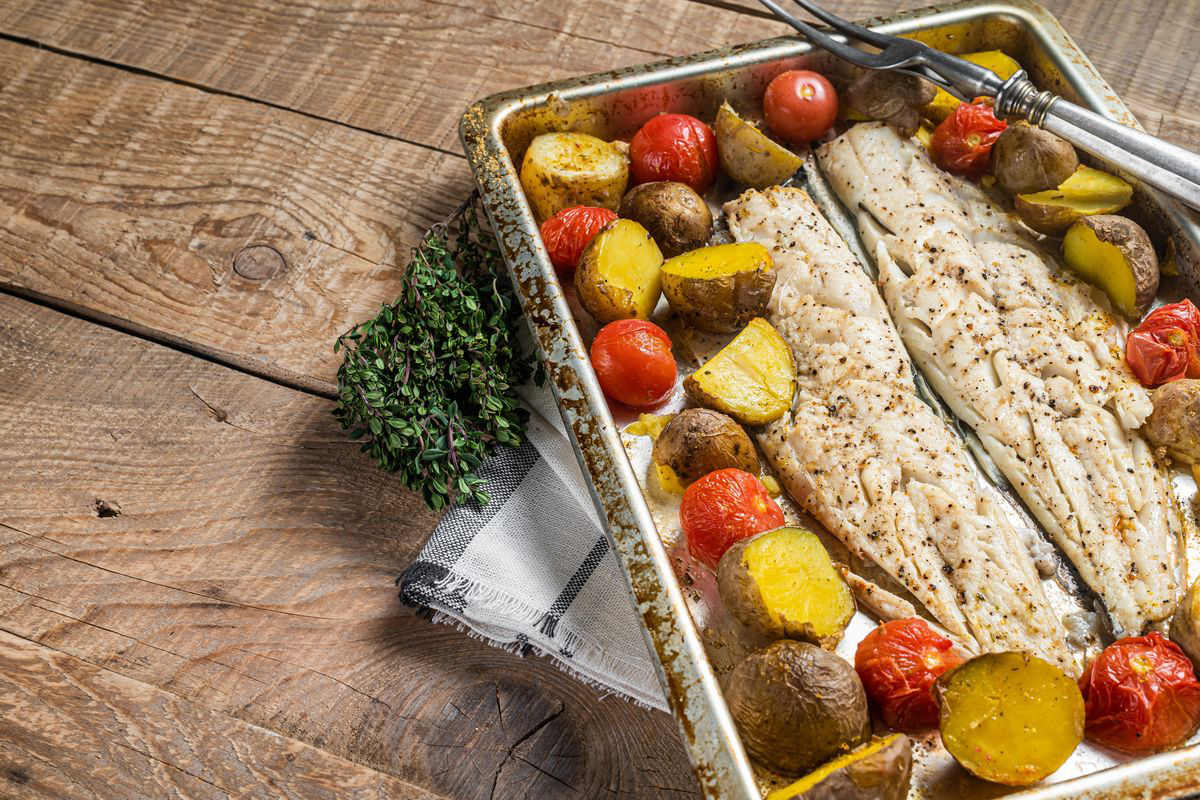 How to cook baked monkfish au gratin
Let's start with the vegetables. Blanch the potatoes in boiling salted water for about 10 minutes, cut in half without removing the peel.
Wash the tomatoes thoroughly and set them aside for a moment.
Subsequently, take the monkfish already skinned, cleaned and deprived of the head, wash it under running water and then use it whole or fillet it.
In a bowl prepare a sort of breading with oil, aromatic herbs , salt and pepper, breadcrumbs and lemon zest. Massage the fish with this seasoning and then transfer it to a lined baking sheet.
Add the vegetables and season them with oil, salt and pepper.
Bake at 180°C for 25-30 minutes .
When cooked, remove from the oven, let it rest for a few moments and serve. Enjoy your meal!
If you are looking for other recipes with fish, you cannot miss the monkfish baked in foil .
storage
We recommend keeping the fish and the side dish in the fridge, in a special container with a lid, for a maximum of 1-2 days . We do not recommend freezing in the freezer.
Riproduzione riservata © - WT