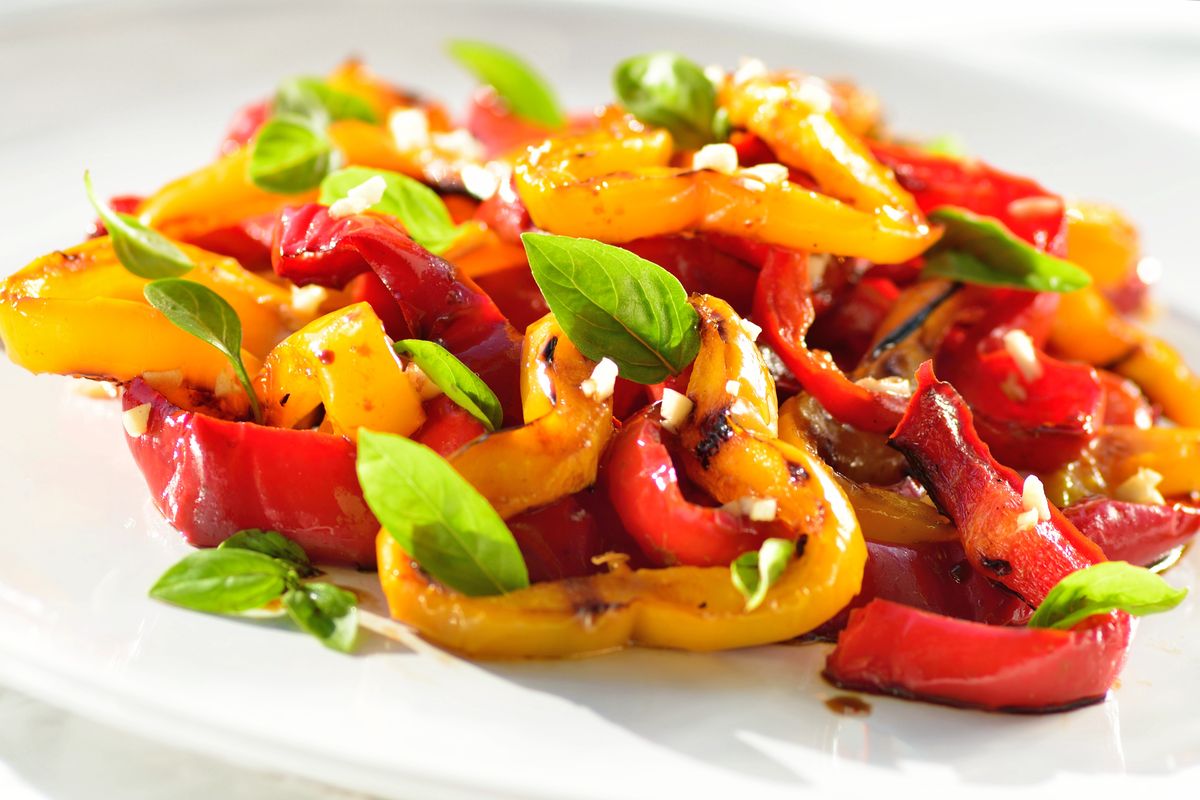 Baked peppers are a delicious and easy to prepare side dish, ideal to accompany meat dishes or to be enjoyed on their own.
Today we are preparing some fantastic baked peppers, a delicious and perfect side dish to serve with meat or fish dishes, or why not, to be enjoyed alone or in a salad once they are cold. The procedure for this recipe is very simple, you just have to cook the peppers, peel them and then season them.
What are we waiting for? Let's get to the stove and start right away!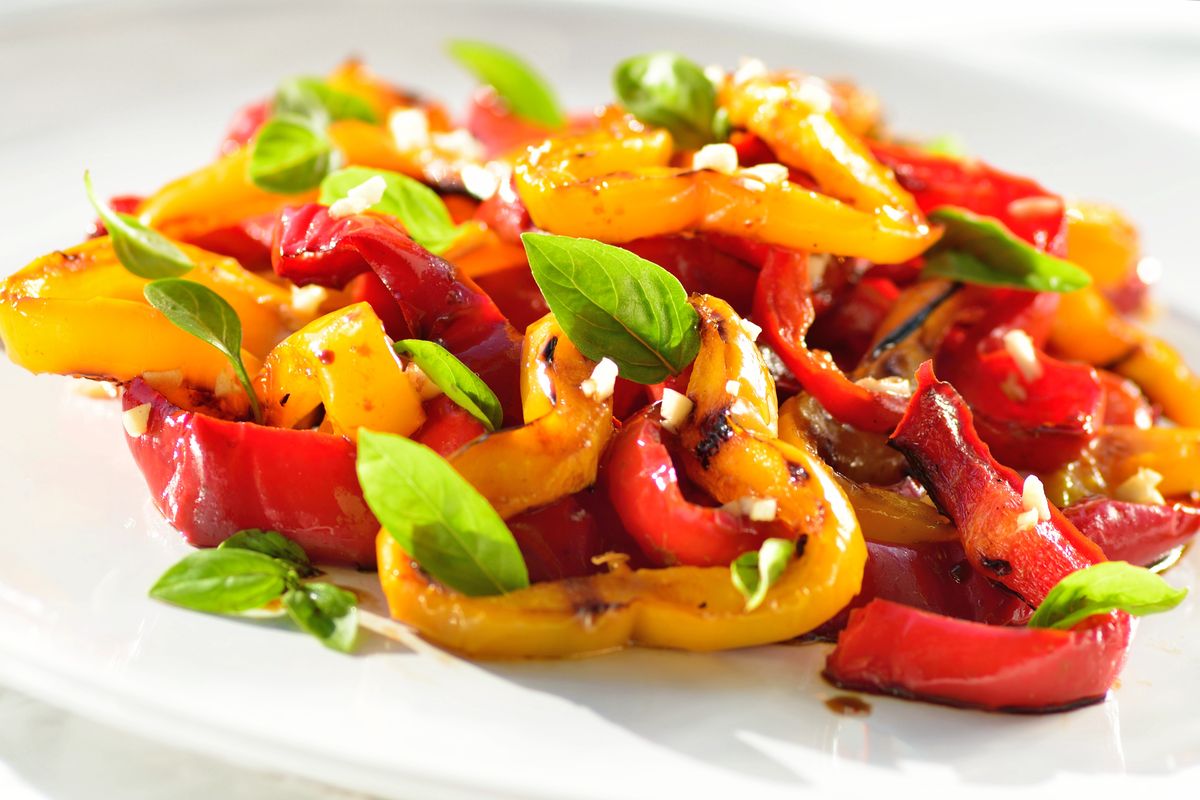 How to cook roasted peppers in the oven
First, take the peppers and wash them thoroughly, then pat them dry and place them on a lined baking sheet.
Make sure you have preheated the oven, and then cook them at 200°C for about 20-30 minutes , then turn them over and let them cook for another 15-20 minutes . When you see the skin turn black, it means that the vegetables are ready. But don't worry, the external part will be eliminated, skinless peppers are in fact much easier to digest and less indigestible.
Once cooked, take them and put them in a plastic bag , then let them rest for about an hour, closing the bag, or in any case until they have cooled down. This is a crucial phase, since it will be the steam they release that will soften the skin and then taking it off will be child's play.
Once the necessary time has elapsed, take the peppers and remove the skin , stalk, white filaments and internal seeds.
Cut the peppers into strips and put them in a bowl, then season them with extra virgin olive oil, salt, pepper and garlic. This may be enough, but if you prefer you can also add other herbs such as fresh minced parsley, or oregano or basil to your taste.
Serve immediately, or leave in the fridge and consume them cold : they will be delicious all the same!
If you liked this recipe, then you absolutely have to try all our recipes with peppers !
storage
We recommend keeping this quick and easy vegetable side dish for a maximum of 2 days in the refrigerator, inside a container with a special lid or well covered with transparent film. We do not recommend freezing in the freezer.
Riproduzione riservata © - WT