Baked stuffed olives: simply delicious!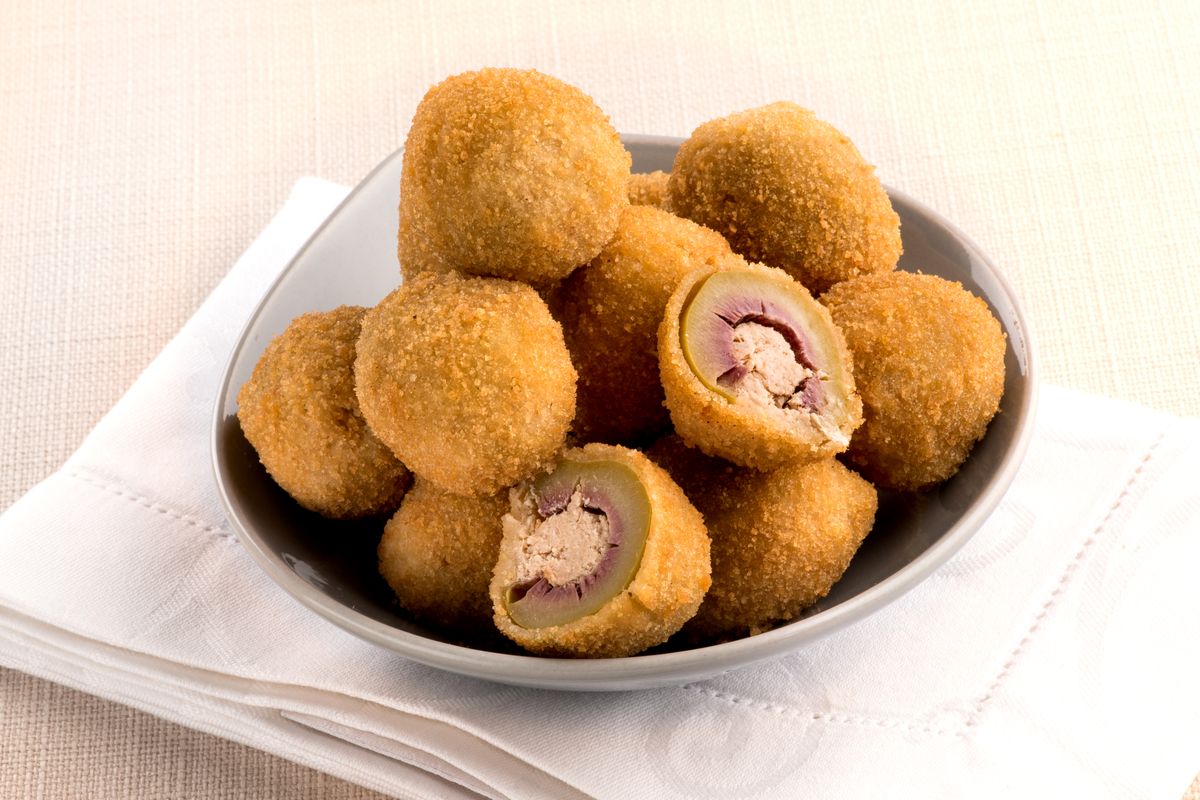 How to prepare stuffed olives in the oven, to enrich your aperitifs or savory buffets in a light and tasty way!
If you are looking for a delicious finger food to serve during a dinner or an aperitif at home, here is the recipe for stuffed olives, delicious morsels of olives stuffed with minced meat.
A typical specialty of the Marche cuisine, in particular of the Ascoli Piceno area, the stuffed olives are a unique delicacy and appreciated by all. The traditional recipe calls for them to be fried, but if you prefer a lighter dish you can try this recipe cooked in the oven. You will not regret it!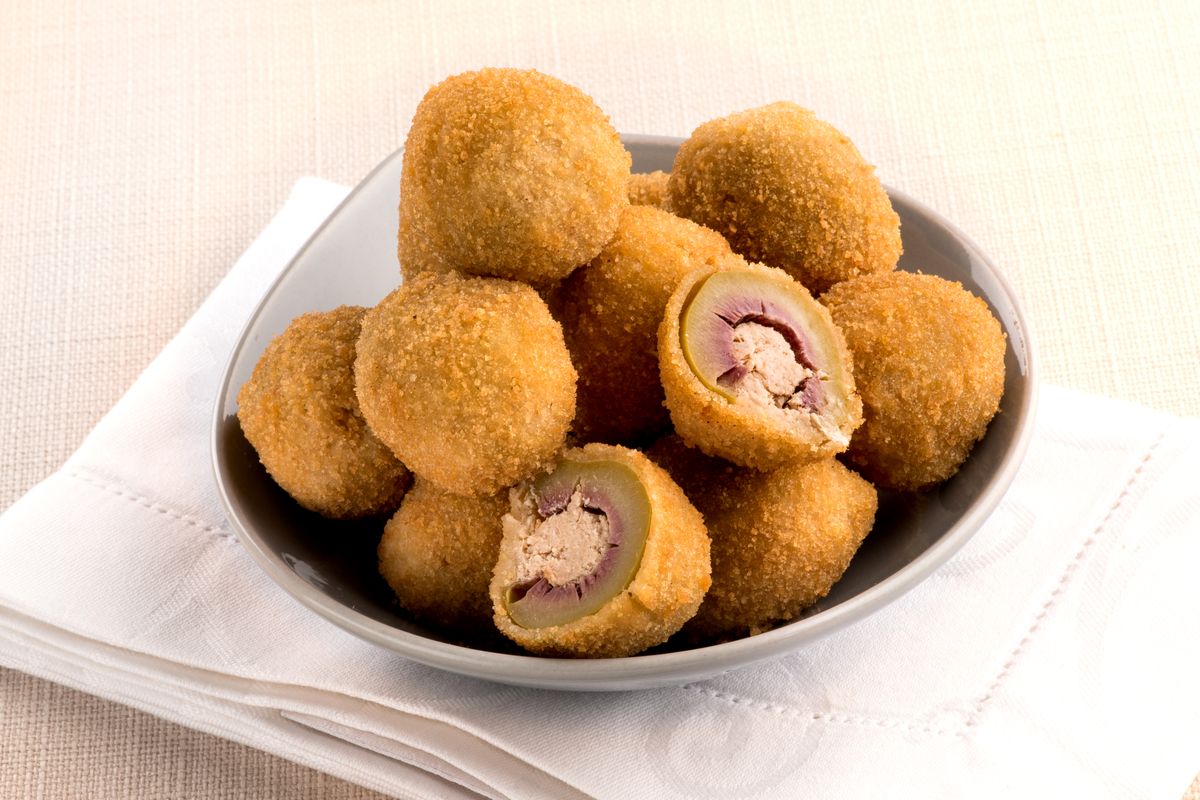 Preparing the recipe for stuffed olives
Start by chopping celery, carrot and onion, then brown the chopped in a pan with a drizzle of oil.
Add the minced meat and sauté for a few minutes. Salt and pepper then add the ham and chopped parsley. Mix well and, when cooked, turn off the heat and leave to cool.
Continue working the now cold meat with the Parmesan cheese, 2 egg yolks and the breadcrumbs soaked in milk. Work well to obtain a homogeneous mixture.
Drain the olives from the conservation liquid then stuff them with the minced meat. Pass them in the flour and immediately after in the beaten egg. Finish by breading them in breadcrumbs. Gradually transfer the olives onto a baking tray lined with baking paper.
Bake in a preheated oven at 180°C and cook for 20-25 minutes . When cooked, remove from the oven and serve your stuffed olives cooked in the oven piping hot. Enjoy your meal!
If you liked this light version, here is the original recipe for fried stuffed olives !
storage
Keep the light stuffed olives in a tightly closed container in the refrigerator for about 2/3 days .
Riproduzione riservata © - WT