Baked stuffed zucchini flowers: this is how they are prepared with the vegan recipe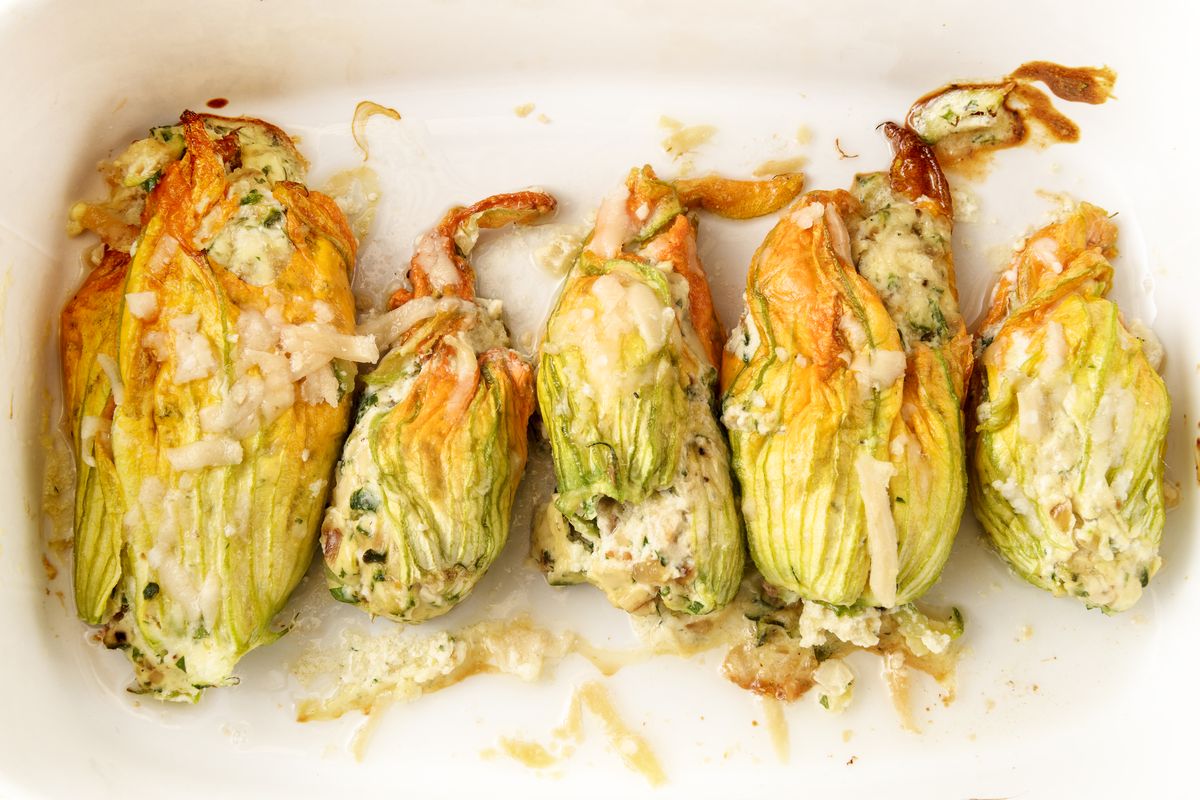 Let's see how to prepare stuffed zucchini flowers in the oven and in batter, two vegan recipes in one perfect for enhancing this ingredient.
Zucchini flowers are a very special ingredient that in a short time allows you to bring something refined to the table but at the same time very simple to prepare. Undoubtedly the most famous recipe is the one that sees them stuffed and fried but today we want to prepare vegan stuffed zucchini flowers so that even those who have decided to follow this diet do not have to deprive themselves of it.
As a "substitute" for the cheese used in the traditional recipe we used tofu . But if you've ever cooked this ingredient, you know well that it doesn't taste great. This is why it is important to know how to flavor it properly . We have used olives, capers and dried tomatoes in order to obtain a recipe with Mediterranean flavors . Let's see all the steps together.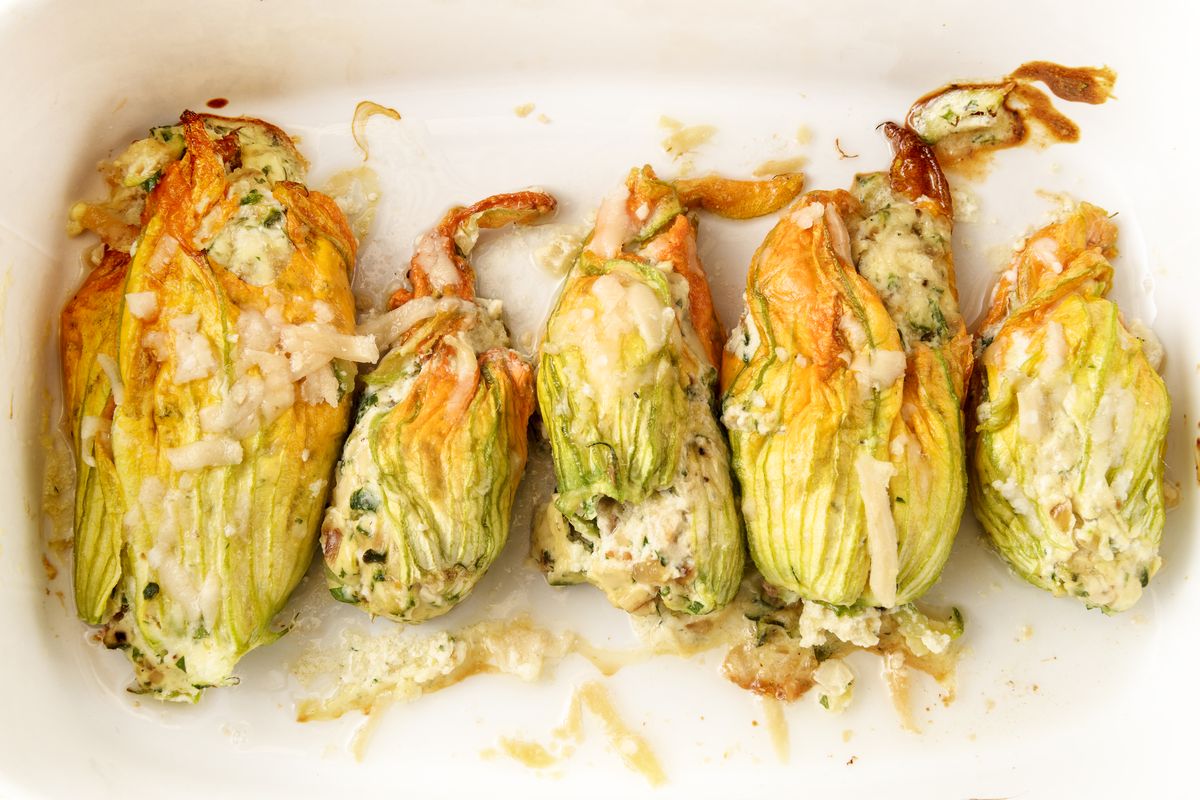 How to prepare the vegan stuffed zucchini flowers recipe
First wash the courgette flowers well under cold water then let them dry on kitchen paper, dabbing them gently.
In a mixer, combine all the ingredients for the filling: the tofu, dried tomatoes, olives, capers, a pinch of oregano, salt and oil. Blend until you get a smooth and homogeneous cream .
At this point , stuff the courgette flowers . You can transfer everything into a pastry bag with a smooth nozzle or help yourself with a teaspoon. The important thing is to fill them well, leaving only a little void near the tip of the petals. In fact, this will be turned slightly on itself to close the flower.
Place them on a baking tray lined with parchment paper, drizzle them with a drizzle of oil and cook at 180°C for 15 minutes. Serve them hot.
To prepare vegan stuffed and fried zucchini flowers instead you will have to prepare a batter by mixing 200 g of rice flour and 300 ml of water . Season with salt and then dip the courgette flowers one at a time. As they are covered in batter, dip them in plenty of seed oil and fry them until they are golden brown. Drain them with a slotted spoon and pass them on absorbent paper before serving.
Among other quick and easy recipes with courgette flowers, we suggest you also try our courgette flowers fried in egg-free batter . You've never tasted anything so crunchy.
storage
Baked courgette flowers can be kept in the refrigerator for 2-3 days and are also excellent eaten at room temperature.
Riproduzione riservata © - WT