Baked vegetable skewers with bread crumble and paprika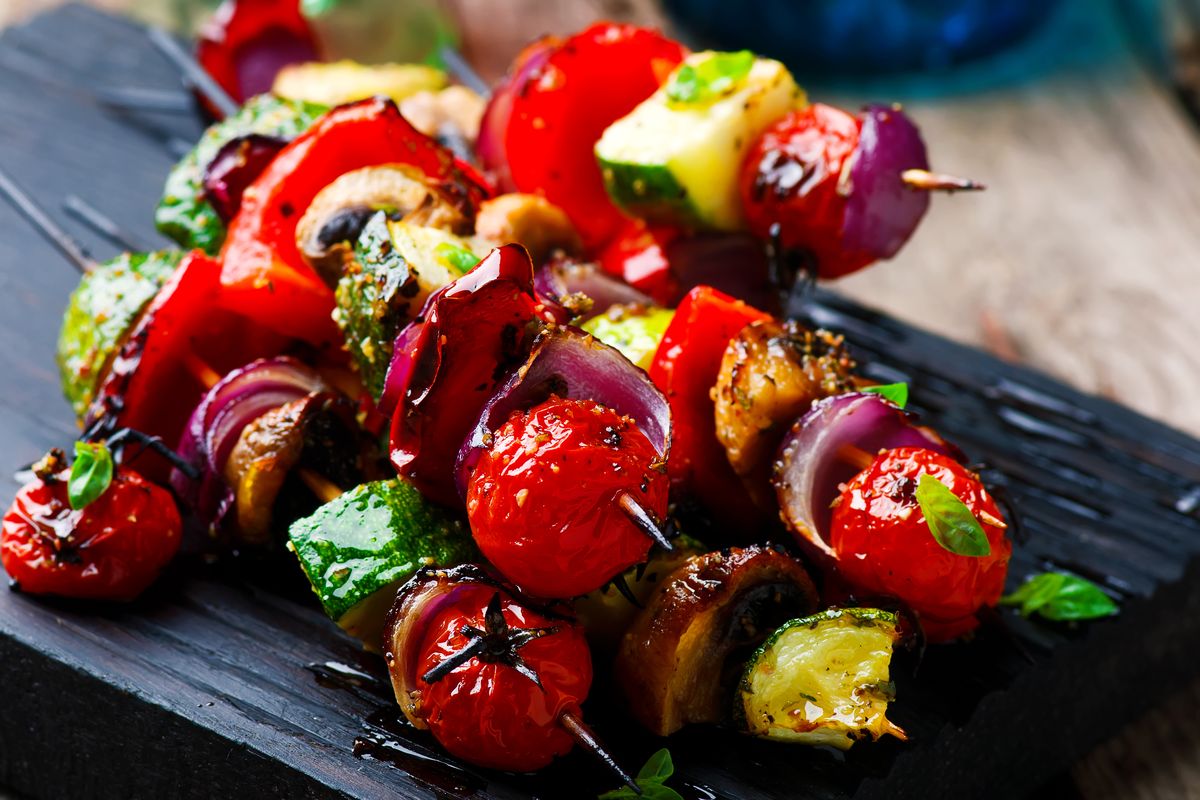 Vegetable kebabs are a completely natural dish, fun to bring to the table and delicious at the same time. Here's the recipe!
If you want a hearty and slightly rustic dish, to be enjoyed in the company of friends or family, these baked vegetable skewers are really the one for you! Making these delicious and colorful vegetable skewers is very easy, but it will guarantee you to make a dish that is not only tasty, but also very beautiful to look at .
Try it too and use the vegetables you like best, this 100% veg recipe is a dish that will amaze you from the first taste!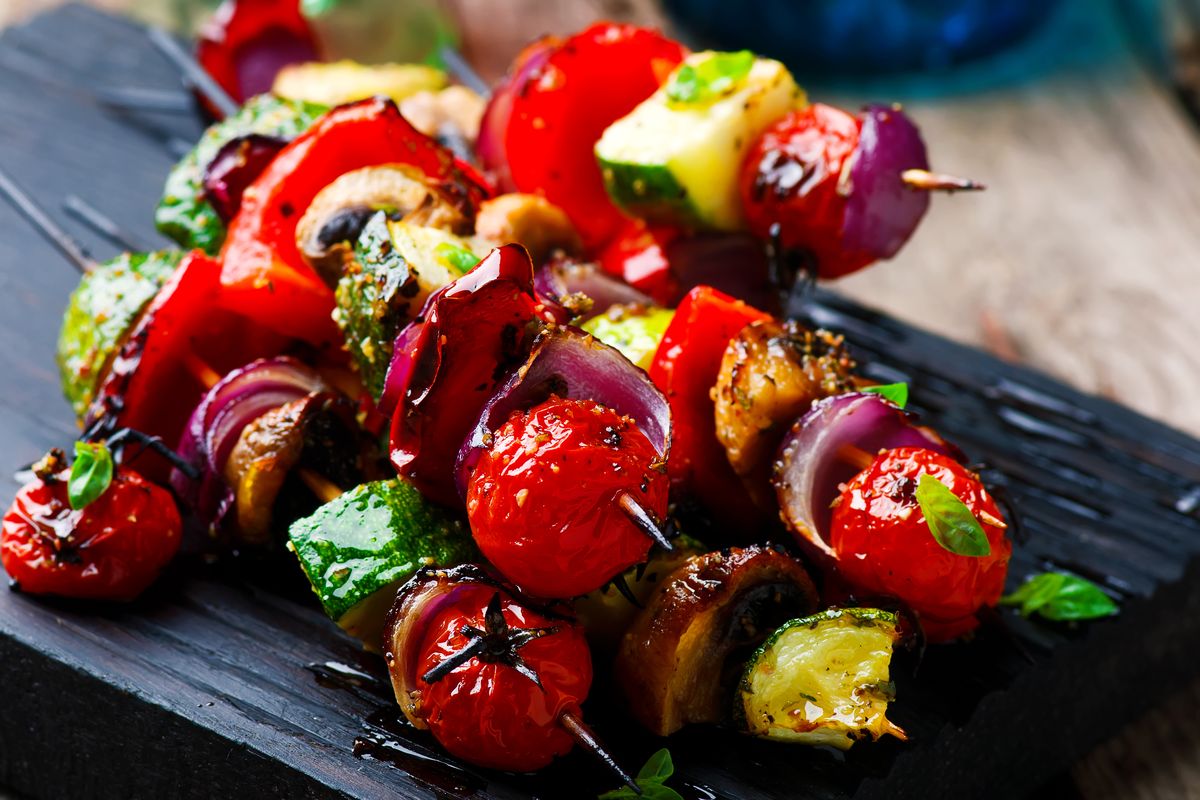 How to cook vegetable skewers in the oven
Take all the vegetables and start cutting them into small-medium sized pieces. As for the potatoes, you can leave the peel if you like, which will give the dish an interesting crunchy note. Cut the courgettes and carrots into slices , while leave the tomatoes as they are.
Make sure they are all about the same size. This will not only make them easier to eat, but will make cooking the skewers easier, avoiding parts that are rawer than the others.
Assemble the skewers, trying to alternate the vegetables regularly so as to create a nice visual effect, then arrange them on a baking sheet lined with baking paper. Cover them with a drizzle of extra virgin olive oil, salt, pepper and paprika and finally with a sprinkling of breadcrumbs.
Bake at 200°C in a preheated oven for about half an hour, even if the time is rather relative: check the vegetables and turn the skewers if necessary until they are crispy. Enjoy your meal!
And if you want to try other vegan recipes, here's our fantastic savory pie with turnip tops !
storage
We recommend consuming the skewers at the moment , freshly made and still hot. You can also keep them in the fridge for up to 1 day.
Riproduzione riservata © - WT