Banana biscuits with rice flour: delicious and gluten-free!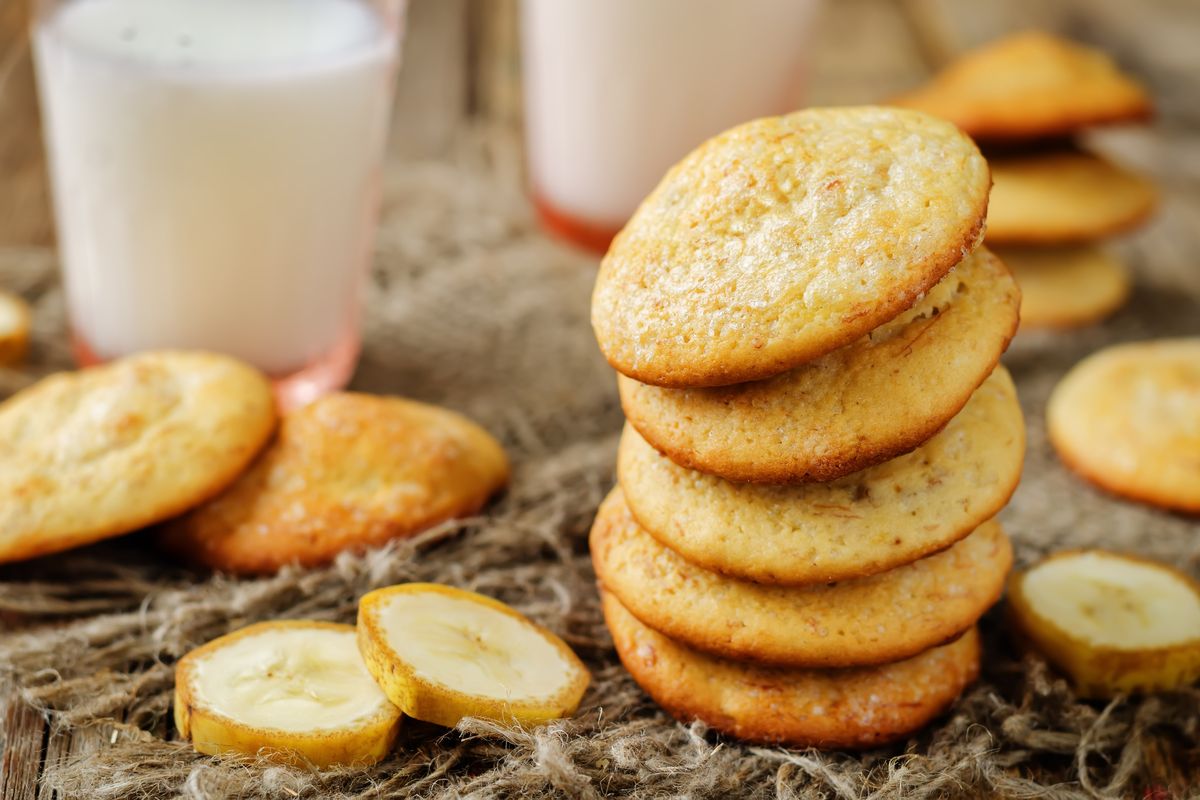 Banana biscuits with rice flour are excellent for your breakfast and for a gluten-free diet, easy to prepare and really delicious.
If you want to make homemade cookies and you love banana desserts, this recipe is definitely for you. Today we are going to cook crumbly and delicious banana biscuits, which we will prepare with organic rice flour and without using eggs or butter: a light version of biscuits suitable not only for coeliacs, but also for all those who follow a vegan diet .
Let's go see everything you need to make these gorgeous gluten-free banana cookies !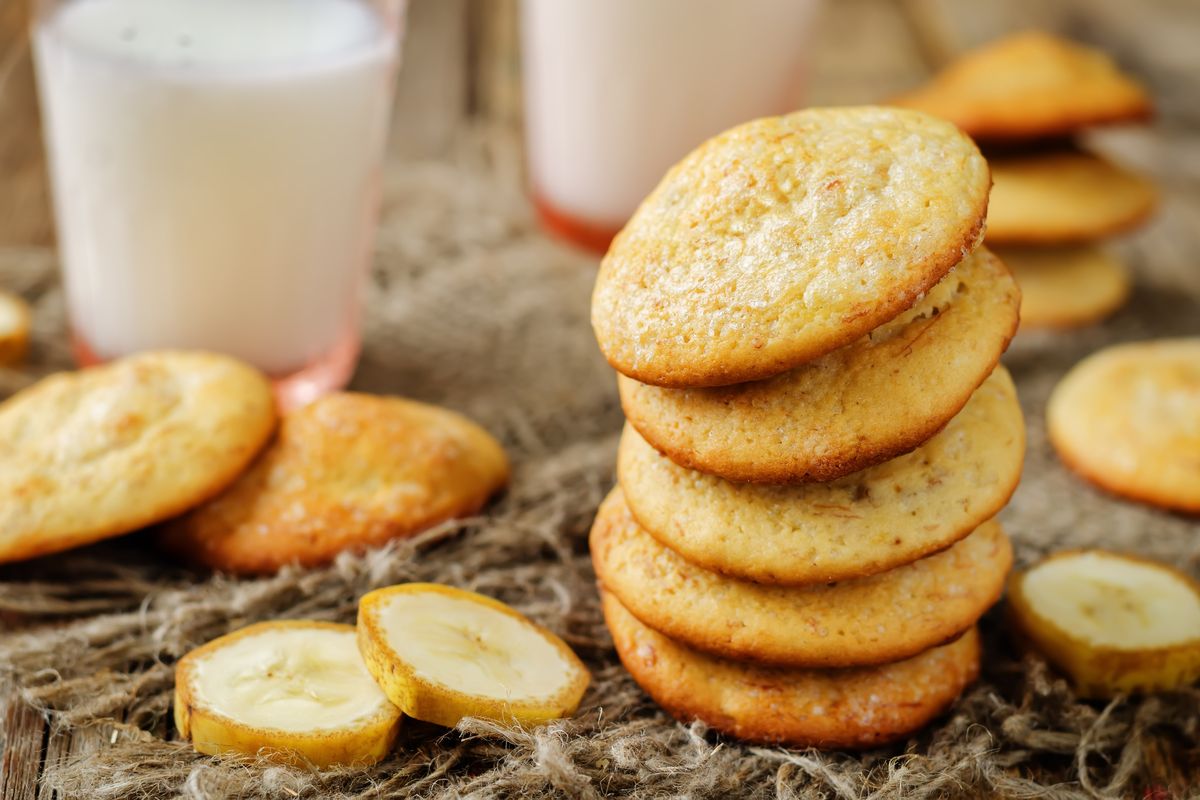 Preparation of biscuits with rice flour without eggs and without butter
To begin, pass the brown sugar to the mixer, which being made up of larger grains than white sugar, you will have to reduce into a sort of powder .
Once done, take a banana, peel it and cut it into coarse pieces, finally pass it in the mixer or mash it with a fork until you have obtained a banana puree.
In a bowl, put the icing sugar and sift the rice flour, then add the banana , baking soda, cinnamon and olive oil. Start mixing everything by gradually pouring the water at room temperature into the dough.
Once you have obtained an optimal consistency , shape your biscuits. There are no rules here, you can use molds with particular designs or make more irregular handmade biscuits: let your imagination run wild!
Spread the biscuits on a baking tray covered with baking paper and cook in a preheated oven at 180°C for about 15 minutes . When your cookies are golden brown, they're ready! Enjoy your meal!
And if you liked these banana biscuits with rice flour, then you absolutely must try our version of the 100% gluten free apple pie !
Riproduzione riservata © - WT