Banana chips in an air fryer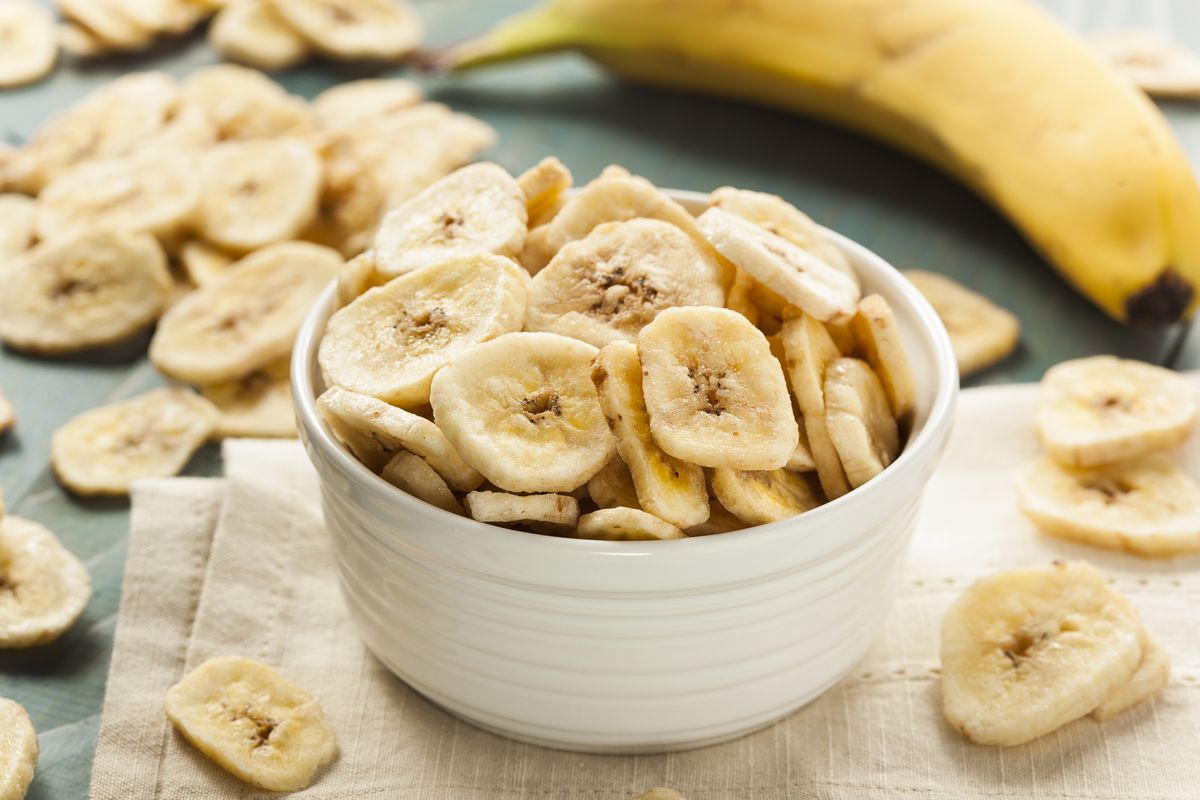 Tasty, crunchy and light, air fryer bananas are a perfect recipe to enjoy as a snack. And they keep for a long time!
Air Fryer Banana Chips are a tasty and easy to prepare snack . In fact, slightly unripe fruit will be enough to obtain sweetish-tasting chips , crunchy on the outside and slightly soft on the inside.
You don't need any special ingredients to make bananas in an air fryer. This alternative method to dried bananas is in fact much faster. So if you have bought this ingredient in abundance, here is a simple and quick way to transform it into something truly original.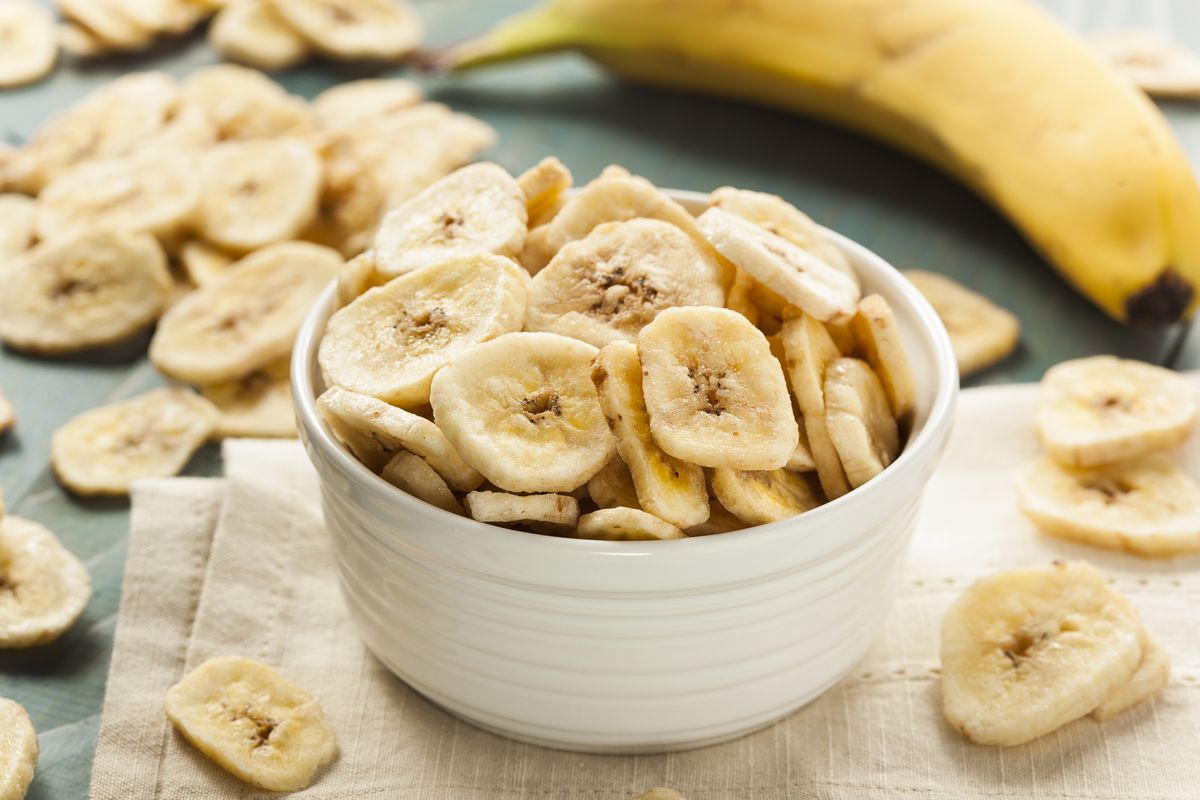 How to prepare bananas in an air fryer
The procedure is simple but follow the steps carefully. Peel one banana at a time and cut it into 2 mm thick slices.
Meanwhile, preheat the fryer to 200°C for 3 minutes.
Place the banana slices in the basket of the air fryer and cook them at 150°C for 25 minutes without turning them.
Transfer them to a plate to cool and also cut the second banana into slices, proceeding with cooking as in the previous case but without preheating the appliance again.
Enjoy them once they have completely cooled down .
If you love this kind of recipes, we suggest you also try the plantain chips , a banana-like fruit that gives its best when fried. The result is crunchy and special fries perfect for the most curious in the kitchen. Among the other recipes with bananas, we suggest you try our banana bread , the perfect dessert for breakfast or as a snack to prepare when you have ripe bananas available.
storage
Air fryer bananas will keep in a mason jar for over a week.
Riproduzione riservata © - WT