Banana foster, the typical dessert of New Orleans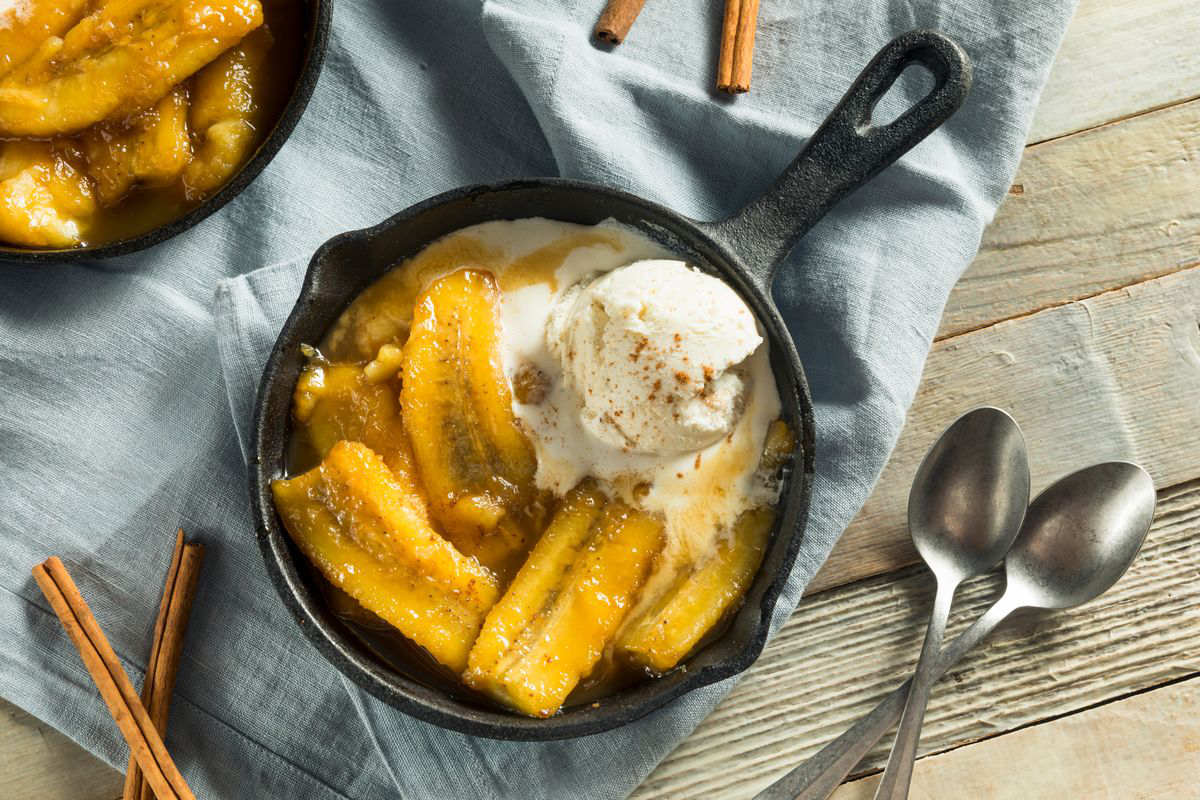 Pan-flambé caramelized bananas served with ice cream and a delicious rum caramelized sauce: here is the banana foster.
The banana foster is a typical dessert of the city of New Orleans born in 1951 at Brennan's from the idea of ​​Ella Brennan and the local chef Paul Blangé. At that time the city had become an important hub in the trade of bananas from South America so the place decided to make them the protagonists of a dish. It was named after Richard Foster , chairman of the New Orleans Crime Commission, who was a close friend of the restaurant owner at the time.
Wanting to describe the banana foster we could say that it is flambéed bananas served with a caramel sauce and often accompanied with a scoop of vanilla ice cream. There are also versions with cream or which include the addition of dried fruit.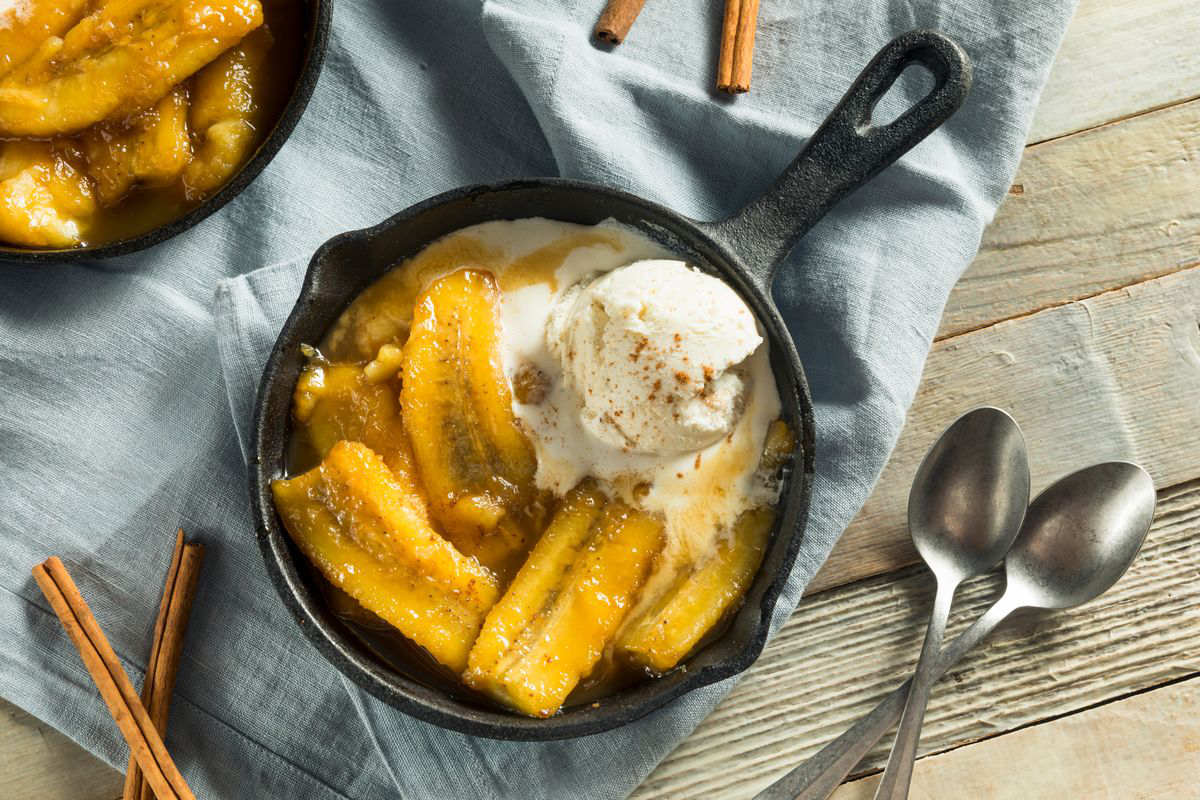 How to prepare banana foster recipe
First, melt the butter with the sugar and cinnamon in a pan.
When it starts to caramelize , add the peeled and halved bananas lengthwise and cook for a few minutes. It is important to use well-boiled and not overripe bananas .
Then add the rum, pouring it delicately.
Once it has reached a boil, tilt the pan to let it catch the flame and thus obtain the flambé.
Distributed among four plates and finished with a scoop of vanilla ice cream in each. Use the liquid formed during cooking as a topping.
About bananas? Have you ever tried banana split ? It's perfect for a hearty snack!
storage
This sweet must be prepared and eaten at the moment . It is precisely the contrast between the hot bananas and the cold ice cream that makes it so special.
Riproduzione riservata © - WT