Battered artichokes: simple, tasty and irresistible!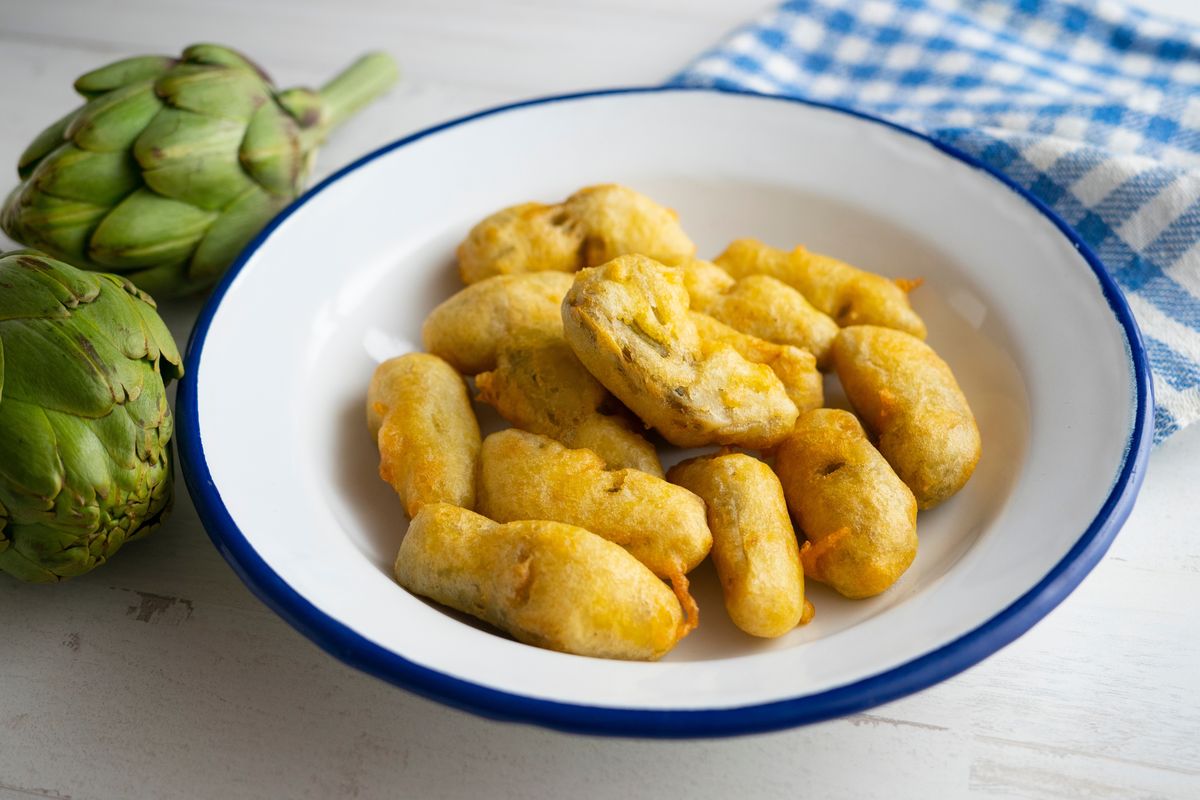 The recipe for artichokes in batter is perfect for those looking for an idea to cook artichokes to make them delicious and inviting, do not miss it.
Artichokes in batter are a delicious side dish, to combine with all kinds of dishes or other fried vegetables. Every now and then you can take away the whim of frying and that is why we explain here how to prepare these delicious artichokes. After blanching them, all you have to do is make the batter with milk and eggs and that's it. Have fun combining them with your favorite dishes and flavoring the batter with spices or herbs, you will not regret it!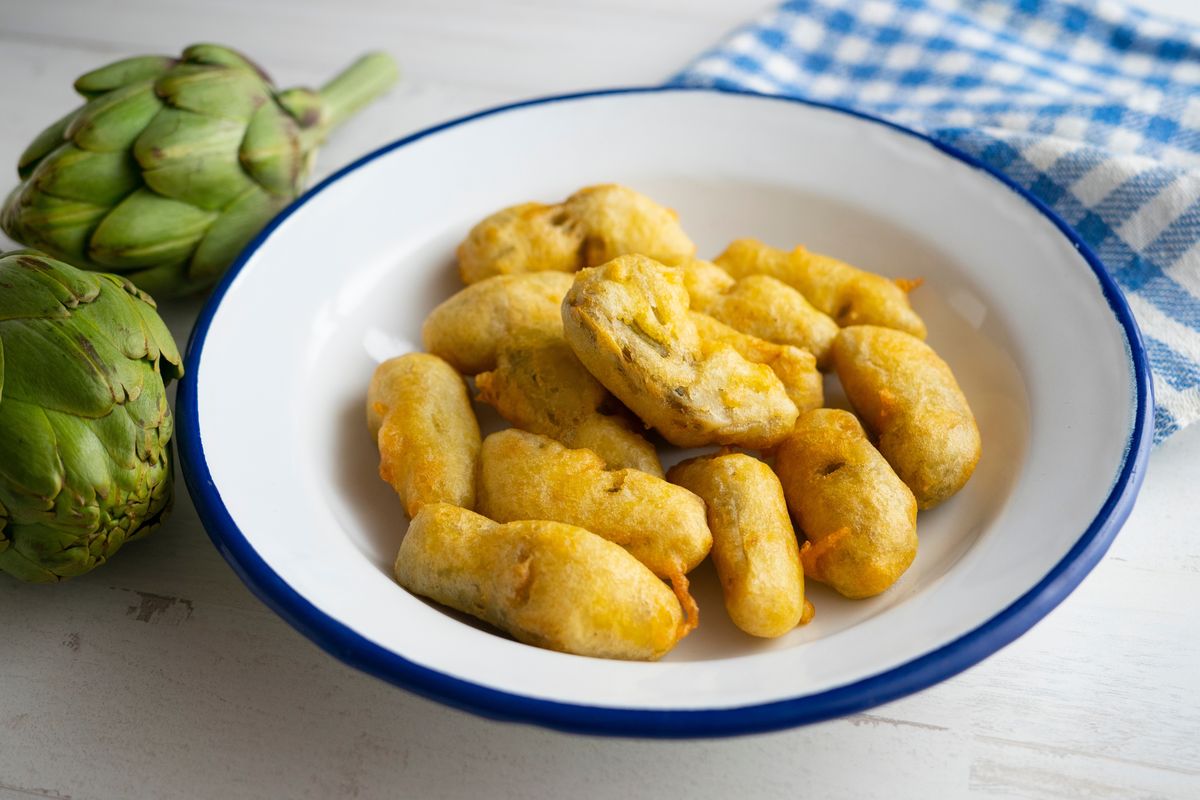 Preparation of artichokes in batter
First, take the artichokes, remove the stalks and the toughest outer leaves. Line up the base and the tip of each then cut them in half and remove the beard.
Cut in half again, so as to obtain 8 wedges from each artichoke. Blanch the artichokes in lightly salted boiling water for 10 minutes, drain well from the water and let them cool.
In the meantime, dedicate yourself to the preparation of the batter for frying the artichokes: pour the flour into a bowl, add the beaten egg and mix. Continue adding the milk slowly and season with salt and pepper. Let it rest for 10 minutes at room temperature.
After the resting time, take a large pan, put it on the fire with the oil for frying and wait for the oil to be hot . At this point, dip the artichokes into the batter and fry 5-6 wedges at a time until they are golden brown.
Lift the fried artichokes with a slotted spoon, drain them and place them on a plate covered with absorbent paper so as to remove as much oil as possible. Continue in this way until you run out of ingredients available.
Serve the fried artichokes in batter hot!
storage
Fried artichokes can be stored for 1-2 days in the refrigerator. Before tasting them again, we suggest you reheat them in the oven or microwave so as to bring them back to the right temperature.
How about trying grilled artichokes too?
Riproduzione riservata © - WT