Beef tartare, perfect for a refined appetizer: here are all the secrets of the recipe!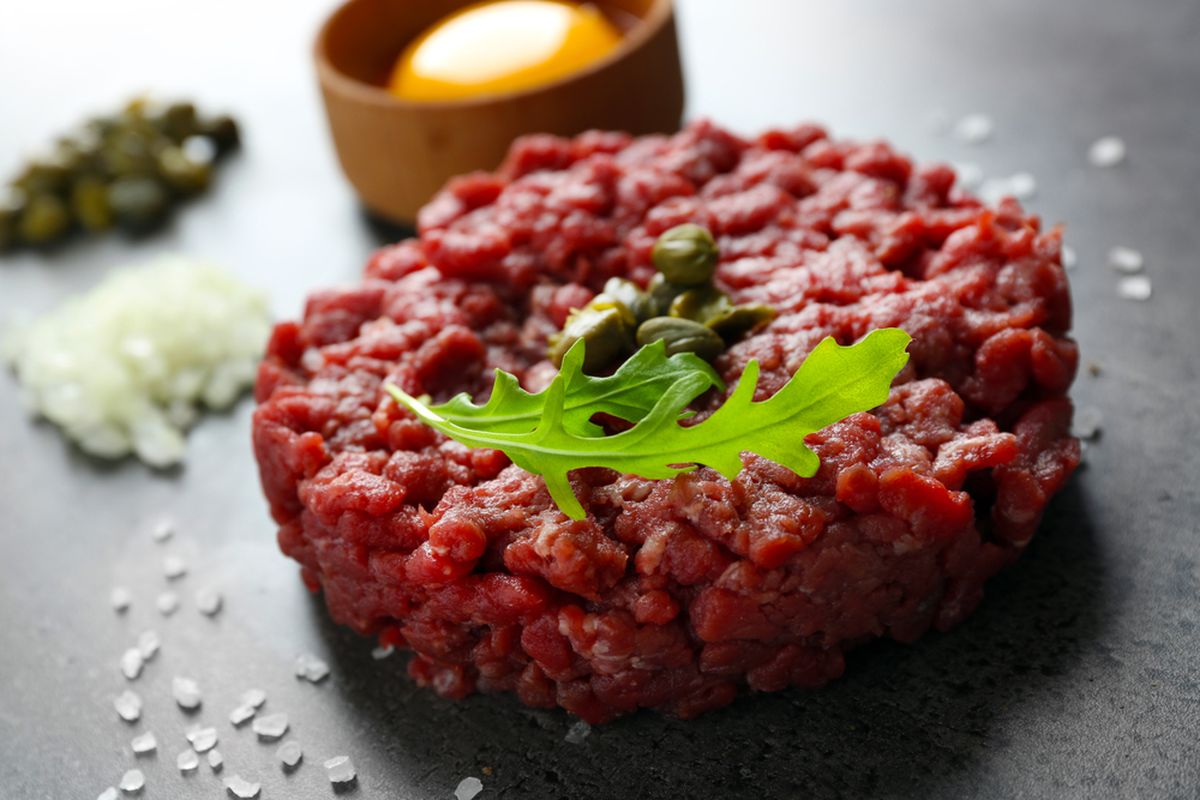 The beef tartare is a simple and quick recipe: a tasty and classy appetizer. Here's how it is prepared!
The classic beef tartare, which is also called meat tartare or meat tartare, is a very simple recipe to prepare and perfect for those who love raw meat. The meat is chopped very finely and then seasoned with sauces, oil and other flavors, or with the classic raw egg in the center.
To prepare recipes of this type it is important to use fresh and safe meat , so we recommend that you get help from your trusted butcher in choosing the meat to use. Once you have purchased quality beef, you just have to indulge yourself in choosing the toppings.
In short, if you want some ideas to make an exceptional beef tartare, you are in the right place. Let's see the recipe for raw meat tartare right away!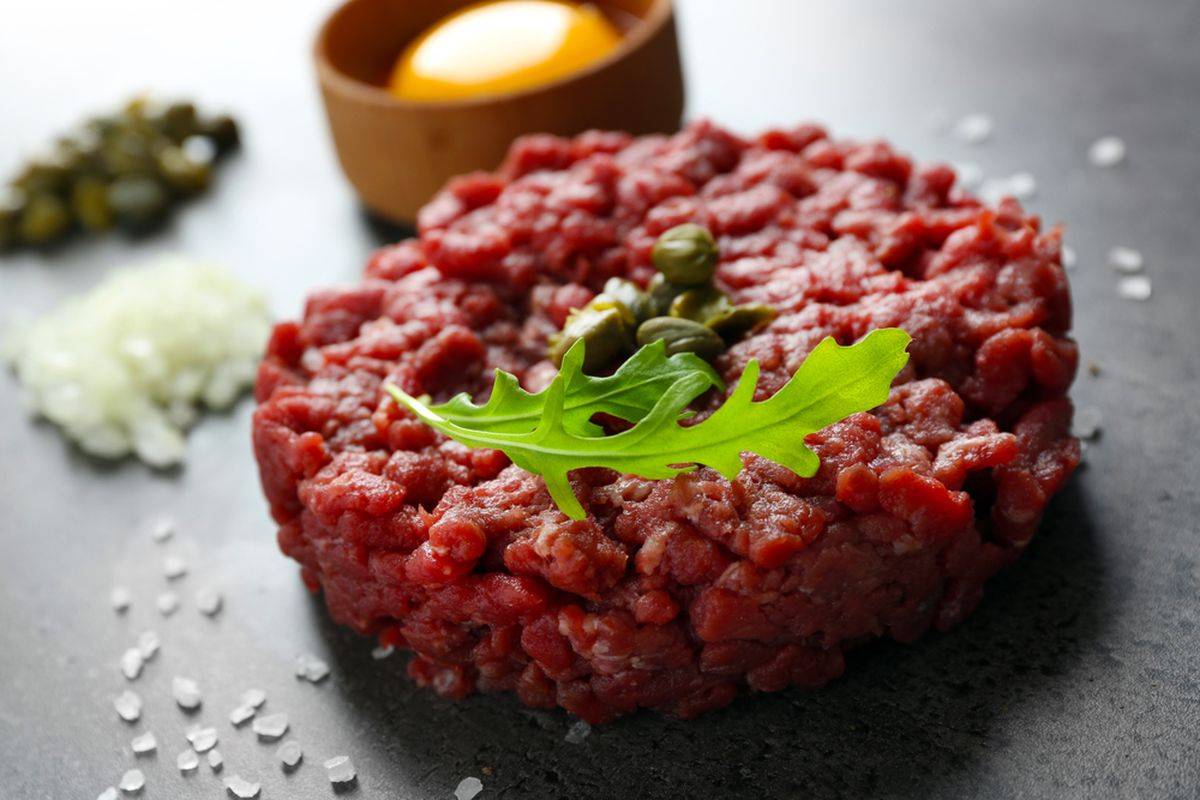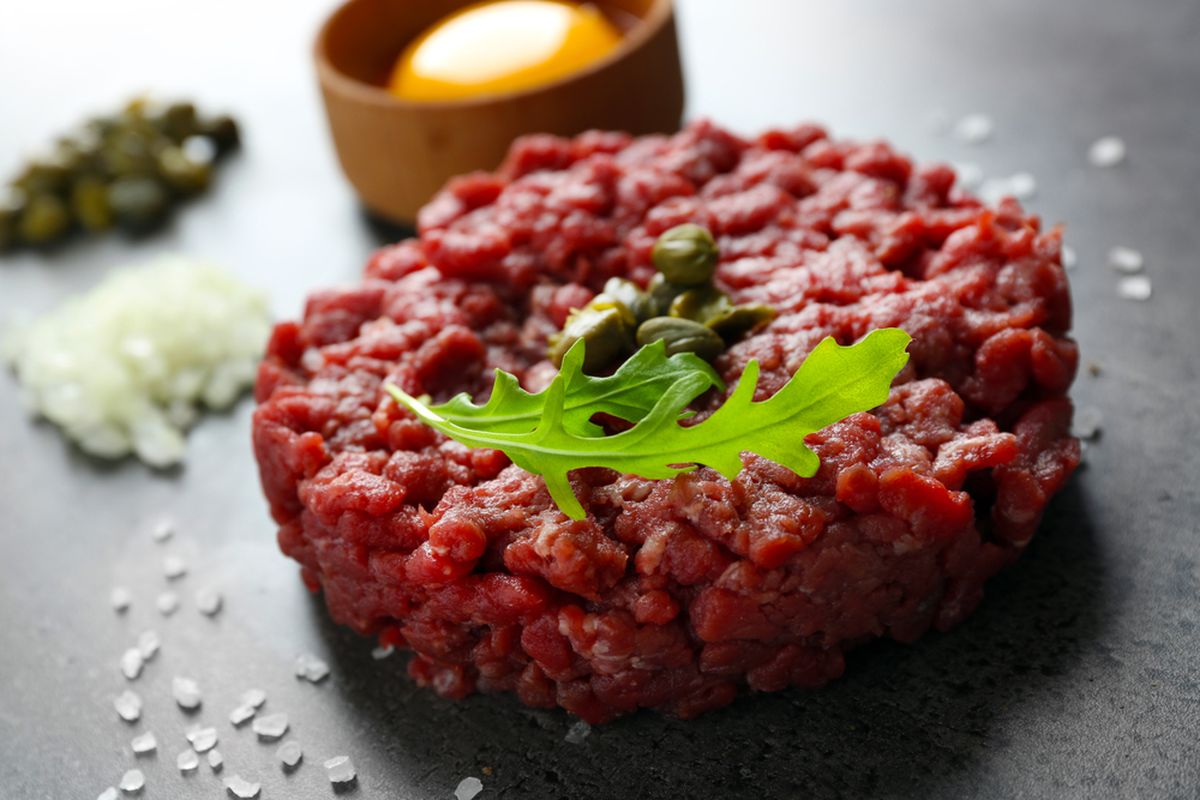 Preparation of the meat tartare without egg
1. Start by removing the green part and roots of the spring onion and making it into small pieces.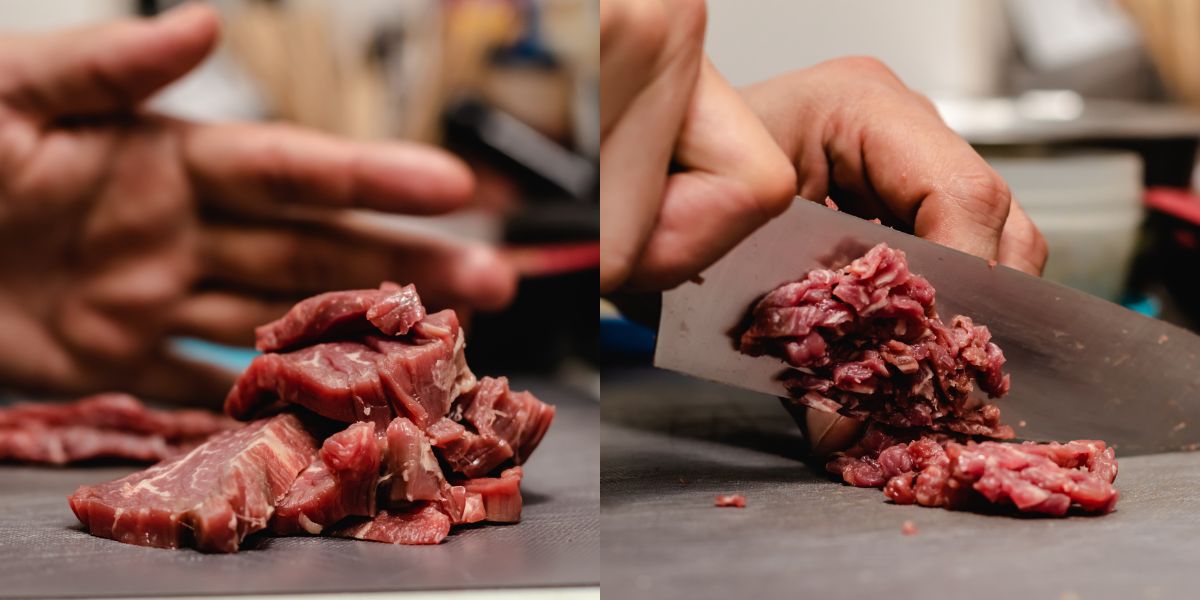 2. Continue by cutting the beef first into thin slices, then into strips and cubes in order to obtain a homogeneous cut .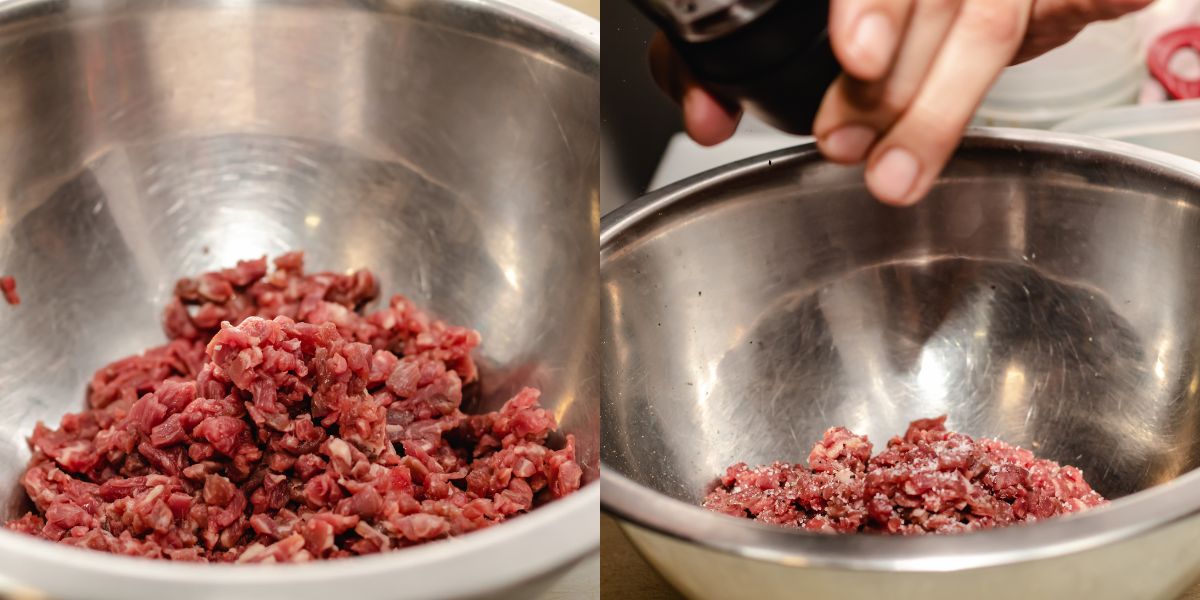 3. Transfer the raw meat to a large bowl and season with lemon juice, olive oil, salt and pepper.
4. Stir gently to combine the ingredients.
5. With the help of a pastry cutter, arrange the tartare on four serving plates.
6. Decorate with a sprig of rosemary and lemon wedges. Serve immediately and enjoy your meal!
If you love this preparation we can only leave you all our meat tartare recipes !
Raw meat: ideas, variations and secrets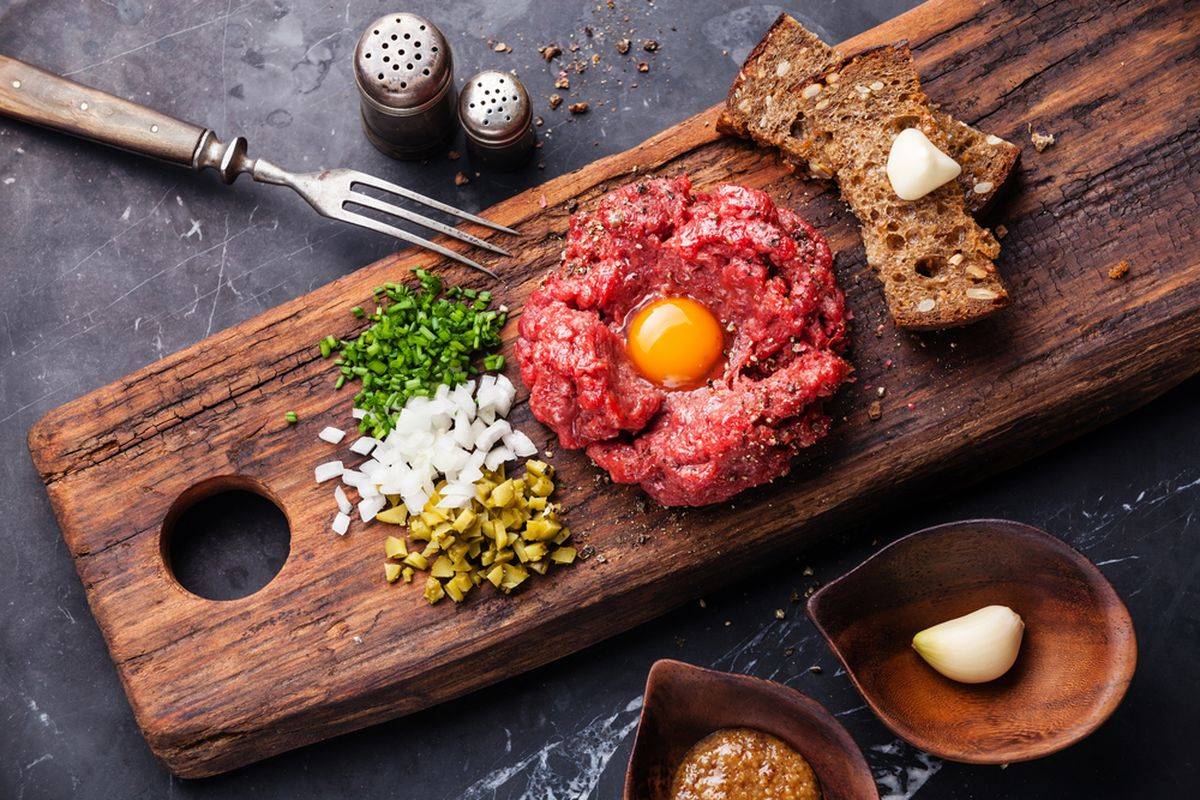 The secret for a perfect dressing of your raw meat is surely the dosage of each single ingredient. This dish, in fact, has beef as its absolute protagonist , and for this reason the flavors to be combined must enhance its taste, and not cover it. There are also those who season it only with oil, salt and pepper, for a more natural and delicate taste, but if you want something original here are our tips:
In addition to the condiments already seen, anchovies, mustard, Taggiasca olives, capers, but also other sauces such as Worchester or Tabasco are used for a perfect tartare.
There are those who just can't give up egg yolk , which once broken gives the dish creaminess and flavor.
A less conventional combination , but with a great taste, is the one with caramelized onions. Stew the onions with extra virgin olive oil and cook them for a long time with balsamic vinegar, a spoonful of sugar, wine or beer, salt and pepper. Let the sauce reduce and caramelize the onions, and once ready, serve a spoonful to accompany your meat. Obviously, even in this case, watch out for the doses!
If you want to make another sauce for the meat tartare, you can simply whip up, as we say, oil, lemon, mustard and a drop of water. Also add salt and pepper and emulsify everything with quick movements of a fork. Serve the meat and put the sauce on the top!
If you liked the beef tartare recipe, check out the video of the preparation .

If you are a true lover of this dish, then you cannot fail to try the tuna tartare too!
Do you have any doubts about eating uncooked meat? Discover with us everything there is to know about eating raw meat !
storage
This preparation must be consumed at the moment , just after you have carefully seasoned the meat. All toppings will tend to season the tartare superficially and, for this reason, we do not recommend keeping it in the refrigerator. You can keep it in the fridge only natural, for a maximum of 1-2 days , or you can freeze it in the freezer to keep it for longer. Before preparing your tartare, we advise you to go to your trusted butcher to be sure you can consume the raw cut .
Riproduzione riservata © - WT