Beetroot and pear salad: the cold and colorful side dish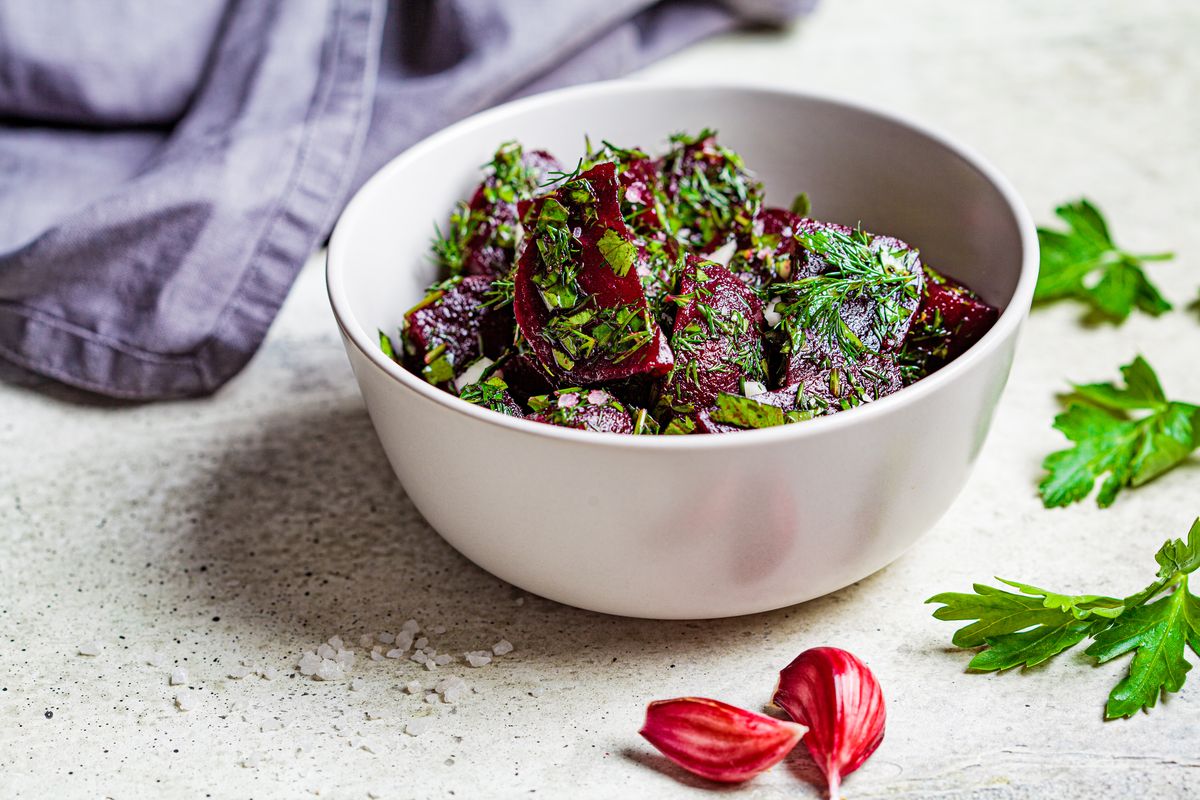 Beetroot and pear salad, an unusual and particular combination with a great flavor. A different way to use this precious red vegetable.
This beetroot and pear salad will solve the problem in case of unexpected guests! With a few simple steps you will bring to the table with a fresh side dish, without cooking and very tasty, perfect for omniveri but also for those who take the road towards a diet without animal derivatives. Furthermore, this dish is suitable to be customized according to your tastes and seasonality : you can easily add a few cubes of baked pumpkin or two fresh broad beans in spring.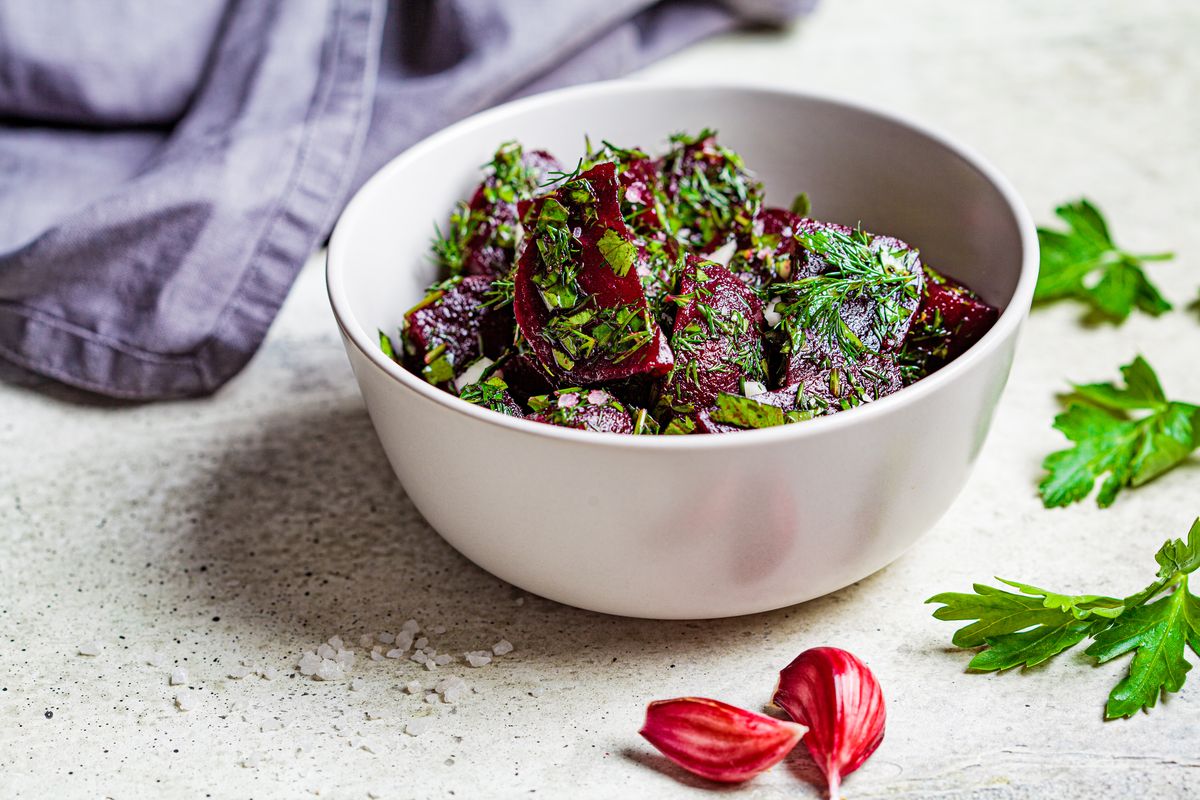 Preparation of the beetroot and pear salad
Start by freeing the cooked beets from their plastic wrap, peel them well (the peel is thin and will come off easily) and cut them all into medium-sized pieces, removing any hard parts.
Arrange the beets in a nice salad bowl and add the washed, peeled and diced pears.
Clean the courgettes well and also reduce them into small cubes and put them in the bowl.
Squeeze all the organic (or at least untreated) lemon and transfer the juice to the bowl with the beetroot, pear and zucchini.
Turn well adding a little unrefined salt and quality extra virgin olive oil.
Pick some seeds you like – we'll put sunflower seeds and whole flax seeds here – and toss them in the salad. The seeds make up the crunchy part of this preparation and will also add valuable nutrients to the beet and pear salad. An elementary dish but very rich in health, goodness and harmony.
Briefly wash the fresh parsley and the type and tear off some leaves with your hands, adding them to the salad which is now ready to serve.
If you liked this recipe, we suggest you also try the beetroot and potato salad .
storage
We recommend enjoying the cold salad at the moment .
Riproduzione riservata © - WT