Beetroot and potato gnocchi with spinach pesto: first course with flakes!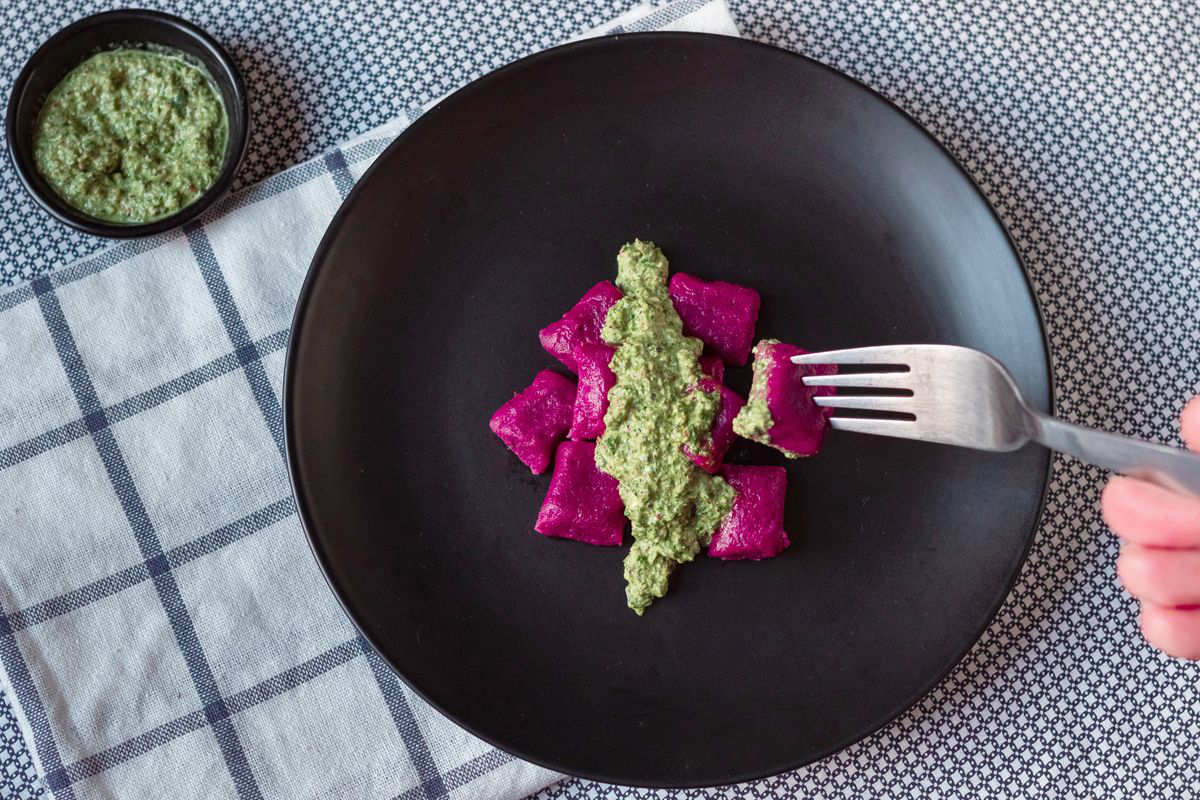 An original and different first course, perfect for a family lunch or a special occasion: beetroot and potato gnocchi with spinach pesto!
Not the usual dumplings! Beetroot and potato gnocchi seasoned with a fragrant and tasty spinach pesto are a refined and at the same time very tasty first course.
I advise you to add the flour a little at a time, because depending on the quality of the potatoes it may be necessary to add more or less flour than the amount indicated. Here's the recipe!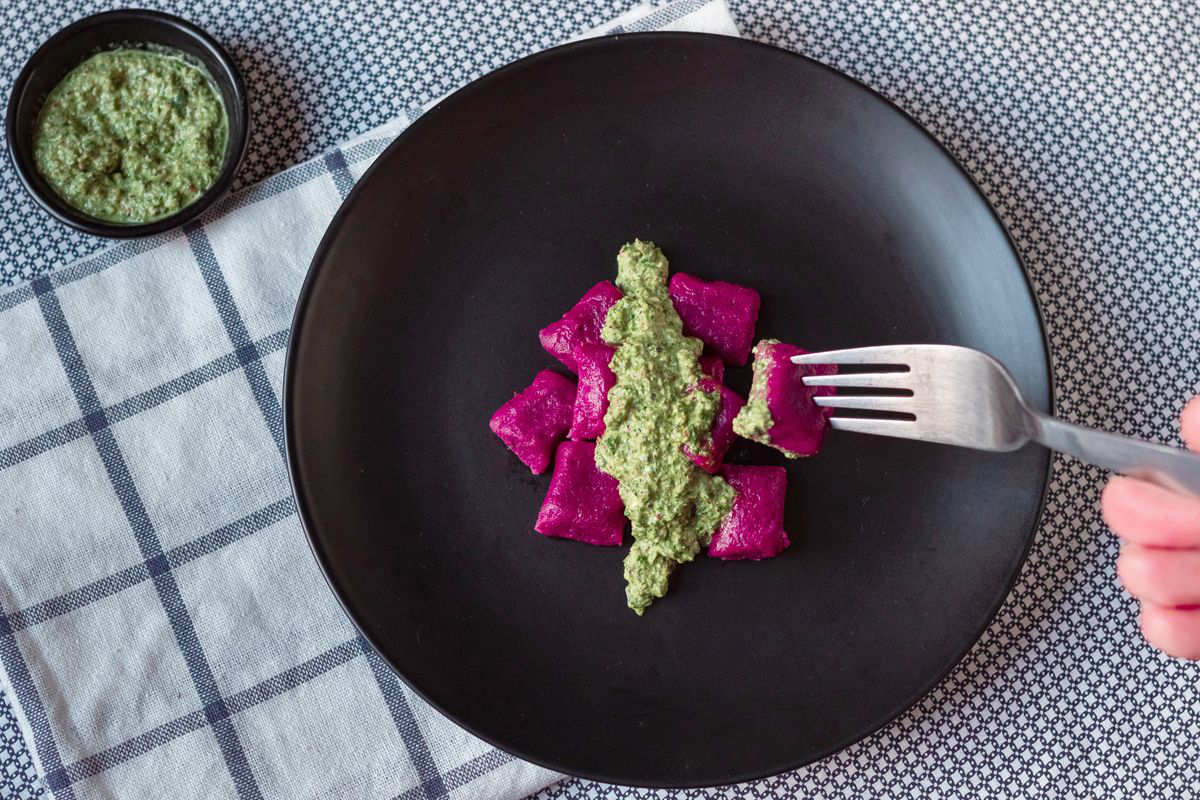 Preparation of beetroot and potato gnocchi
To prepare the beetroot and potato gnocchi, start by washing the potatoes well without peeling them , then boil them in unsalted boiling water until they are well cooked
Drain the potatoes and peel them immediately. Mash them and let them rest for a few minutes.
Meanwhile, peel and blend the pre-cooked turnips. Add them to the mashed potatoes and season with a pinch of nutmeg.
Add the flour a little at a time and start kneading with your hands to form a compact dough.
Let it rest for a couple of minutes, then dust the cutting board with a thin layer of flour and form cylinders of dough which you will then cut into cubes of the same size.
Use the special tool to scratch the gnocchi, or pass them on the tines of a fork.
Transfer the gnocchi onto a floured tray and place in the fridge.
Prepare the spinach pesto: wash the spinach and steam them for a couple of minutes.
Then transfer them to the mixer , add a little garlic, walnuts, olive oil, grated parmesan, a few fresh basil leaves and salt. Blend until you get a creamy and smooth sauce.
Cook the gnocchi in plenty of salted water until they float to the surface, then drain and season with the olive oil and spinach pesto.
storage
We recommend consuming the first course at the moment . Alternatively, you can freeze the gnocchi still raw in the freezer and keep the spinach pesto for 1-2 days in the fridge, with a generous layer of oil.
Riproduzione riservata © - WT