Black charcoal pizza: recipe and properties!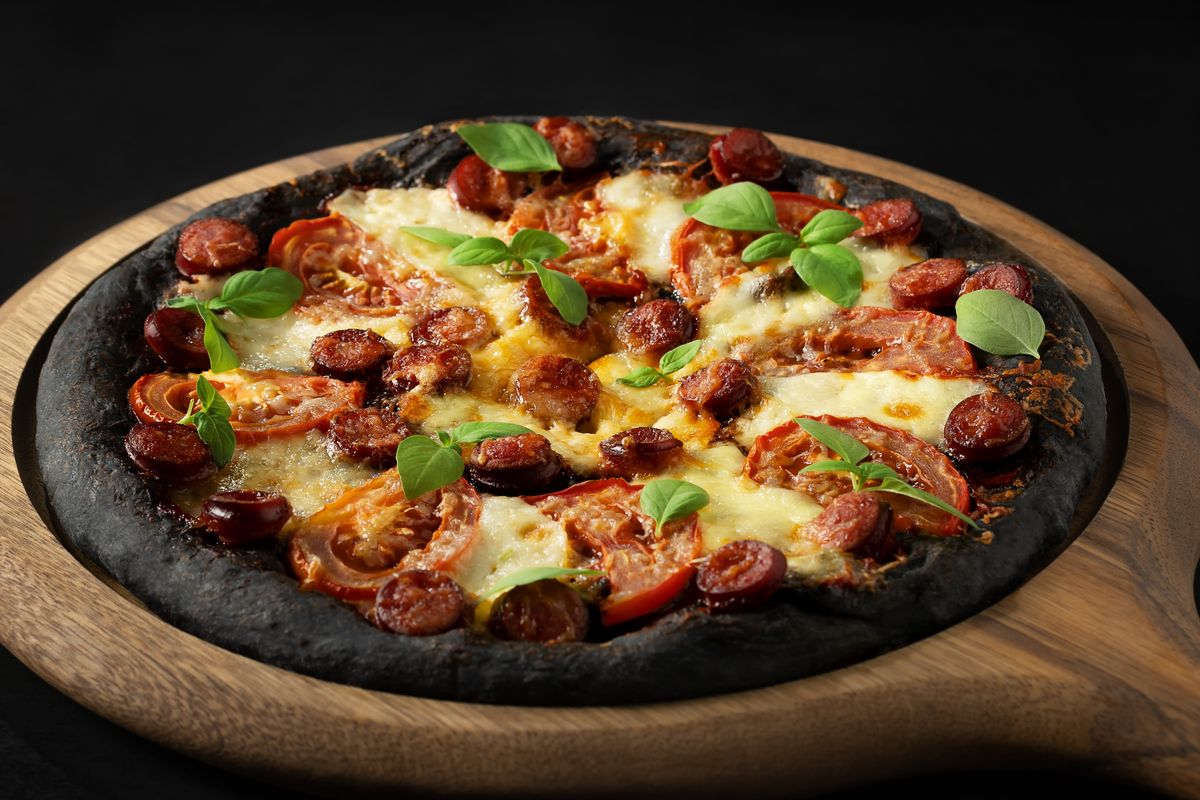 Here is the vegetable charcoal pizza: the recipe to prepare it and to stuff it to taste!
Fashion or need for our health? Vegetable charcoal is an ingredient rich in beneficial properties for our body and is now widely used in the preparation of pizzas, bread and other leavened products . If you also want to try your hand at using this ingredient, vegetable charcoal pizza is definitely the one for you.
In today's recipe we're going to stuff our beautiful black pizza with vegetables, which will give color to the dish and make you impress your guests. Try making this dish at home and stuffing it with the ingredients you like best.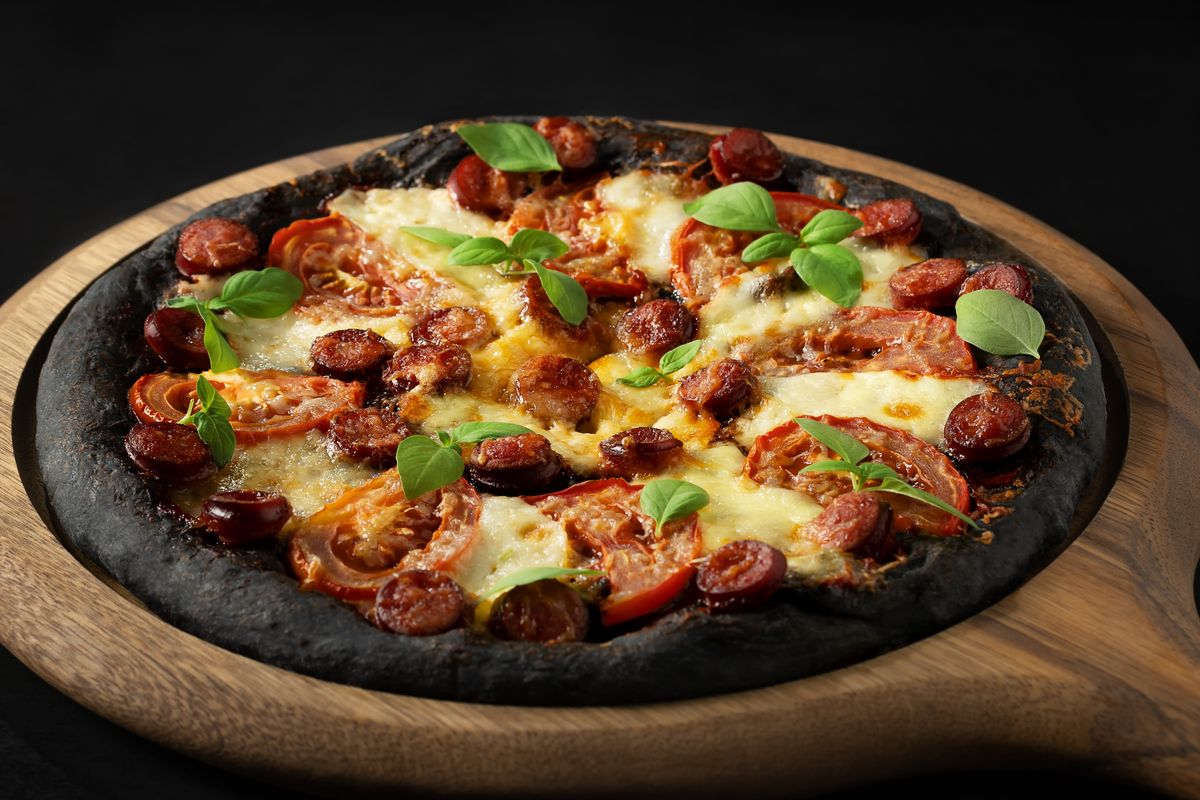 Preparation: how to make charcoal pizza
1. Start by preparing the dough: sift the Manitoba flour and place it in a bowl adding the charcoal. Mix well with a fork.
2. Separately, combine a little warm water, honey and brewer's yeast in a small bowl. Mix with a teaspoon and let the yeast activate for about ten minutes.
3. Now pour the oil and water with the yeast into the bowl with the powders and start kneading (first with a spoon and then with your hands).
4. Add the salt and continue the kneading, gradually adding the remaining water , making sure it is not too wet (in this case you can add a little sieved flour).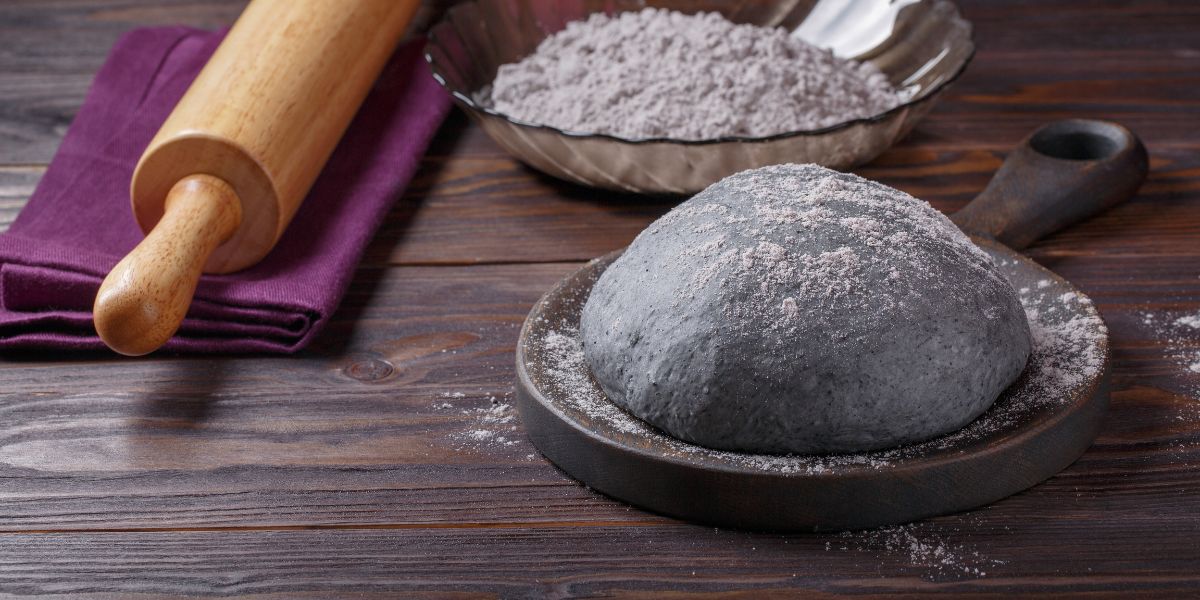 5. When you have obtained a smooth, elastic and lump-free dough, place it in a floured bowl, cover it with a cloth and place it in a dry place to rise until doubled in size (it will take at least 1-2 hours ).
6. When the dough doubles, put it on a work surface, cut it in half and form two balls. Leave them covered to rise again for at least 1-2 hours and until doubled in size .
7. At this point, start lighting the oven by setting it to 220°C .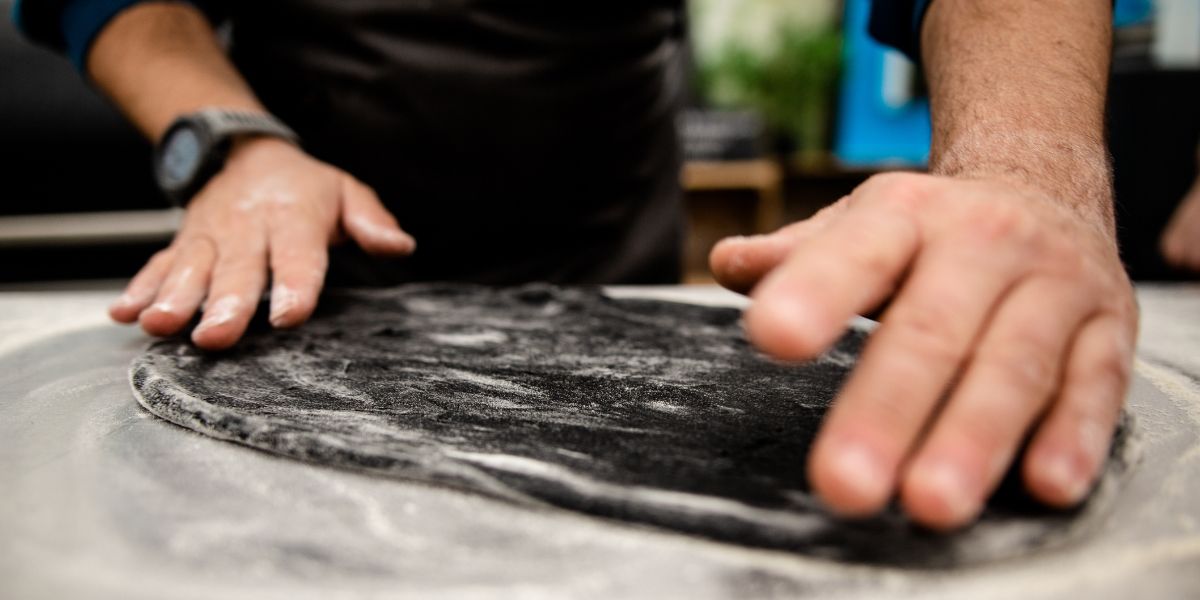 8. Take the two loaves and roll them out first with a rolling pin and then with your hands forming two pizzas .
9. Prepare the tomato sauce by combining the tomato puree, a drizzle of oil and salt in a bowl. Stir and then spread the sauce over the two forms of charcoal pizza dough.
10. Bake for 10-15 minutes , then remove the pizzas from the oven and complete the topping with the other ingredients (remember to drain the mozzarella well).
11. Bake again for about 5 minutes .
12. Remove from the oven, drizzle with raw oil and add a few basil leaves, then serve.
Alternatively, we suggest you try the sourdough pizza : delicious!
storage
We recommend consuming your charcoal square at the moment, if you don't finish it you can keep it for a maximum of 1 day in the fridge , well covered in transparent film.
Vegetable charcoal pizza: calories and properties
This particular pizza represents a dish with a large intake of carbohydrates, proteins and lipids, although it is rich in fiber and low in cholesterol. As for calories, for every 250 g we find about 600 kcal, and in fact just like all the other pizzas, it should be eaten as a single meal and no more than twice a week.
As for the properties of charcoal, the main ingredient in this recipe is the bearer of various benefits for our body: it increases the sense of satiety, reduces blood cholesterol and relieves any sensations of swelling and fullness, which often hence when we decide to enjoy a nice pizza for dinner!
READ ALSO: Coal bread: for those who don't want to stop keeping their hands in the dough!
Riproduzione riservata © - WT