Blueberry and gorgonzola risotto, unusual and tasty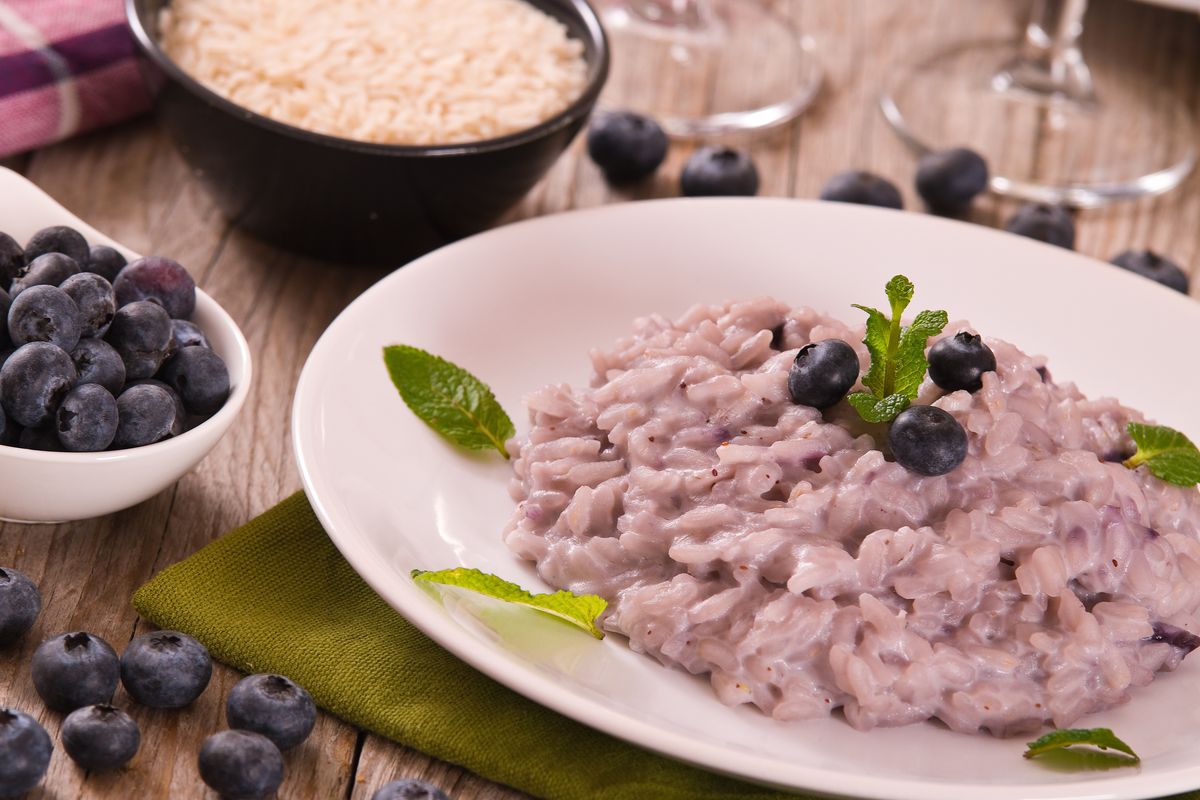 The blueberry and gorgonzola rice is one of those first courses you don't expect: try how delicious the marriage between these two ingredients is!
Preparing a risotto with fruit is as original as it is a winning idea. In fact, imagine being able to bring to the table in less than half an hour a simple but at the same time refined first course, perfect for great occasions. We are talking about blueberry and gorgonzola rice, an easy recipe suitable even for the less experienced in the kitchen.
There are very few secrets behind the realization of this recipe but perhaps the most important is precisely the choice of blueberries : they must be fresh and in season, with an intense flavor. Only in this way will you be sure of getting a really tasty risotto where the blueberry flavor will be clearly perceptible.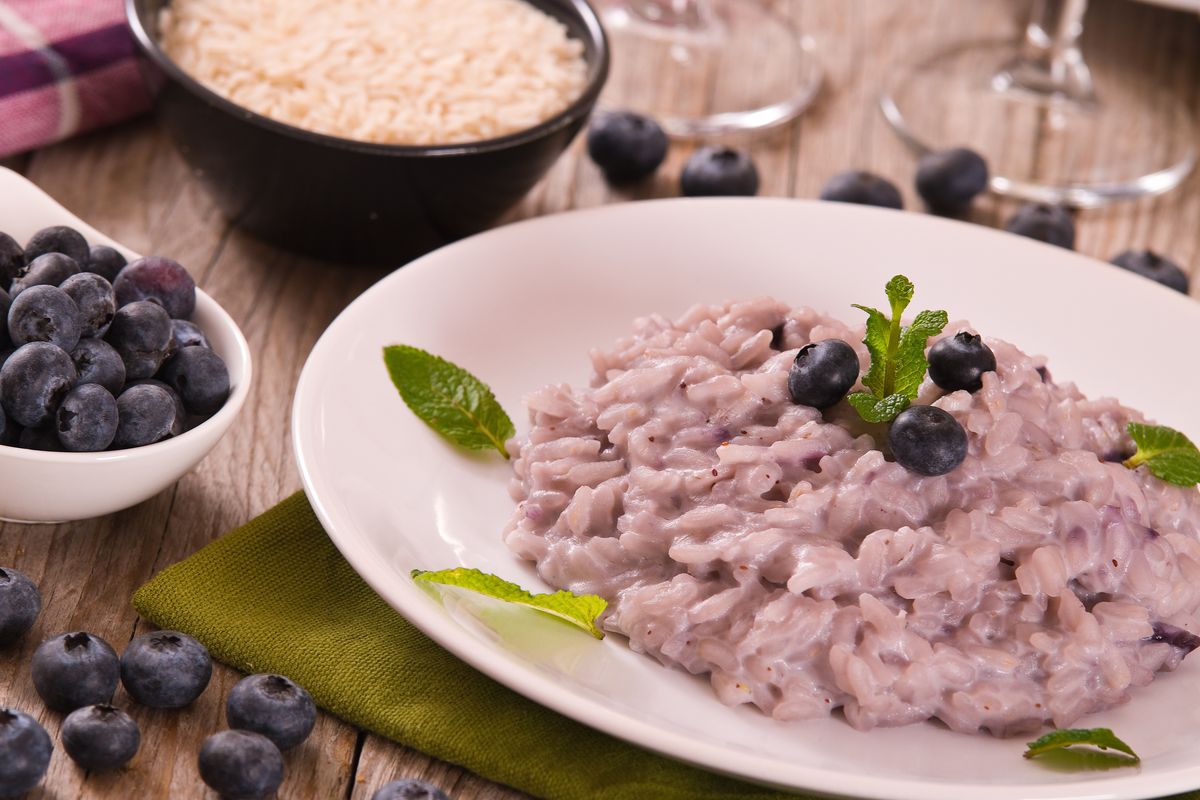 How to prepare the blueberry and gorgonzola risotto recipe
First, finely chop the onion and brown it in a pan with a knob of butter and a tablespoon of oil. Once tender and transparent, add the rice and toast it for 2 minutes.
Pour the boiling vegetable broth in sufficient quantity to cover the rice flush and start cooking from the boiling point. It will take around 16-18 minutes depending on the variety of rice used.
After 6-7 minutes of cooking, add the well-washed blueberries and season with salt. Once the rice is ready, remove the pan from the heat and stir in the gorgonzola cut into small pieces. Distribute on plates and serve immediately.
Blueberry risotto with gorgonzola cream
For an even more spectacular first course, we recommend trying the blueberry and gorgonzola cream risotto. In this case the gorgonzola should not be melted inside the rice but in a separate pan, adding 3-4 tablespoons of fresh cream . Once the risotto is ready and distributed in the dishes, proceed with the decoration based on the cream of gorgonzola, letting it run over the rice. For wow result, we advise you to form a spiral.
If you love risotto recipes, we recommend you also try the zucchini and peppers risotto , perfect for summer.
storage
As you know, risotto is a dish that must be eaten at the moment. If you have any leftovers, keep it well covered in the refrigerator and consume it within a couple of days .
Riproduzione riservata © - WT