Blueberry cake without butter, super light and super soft!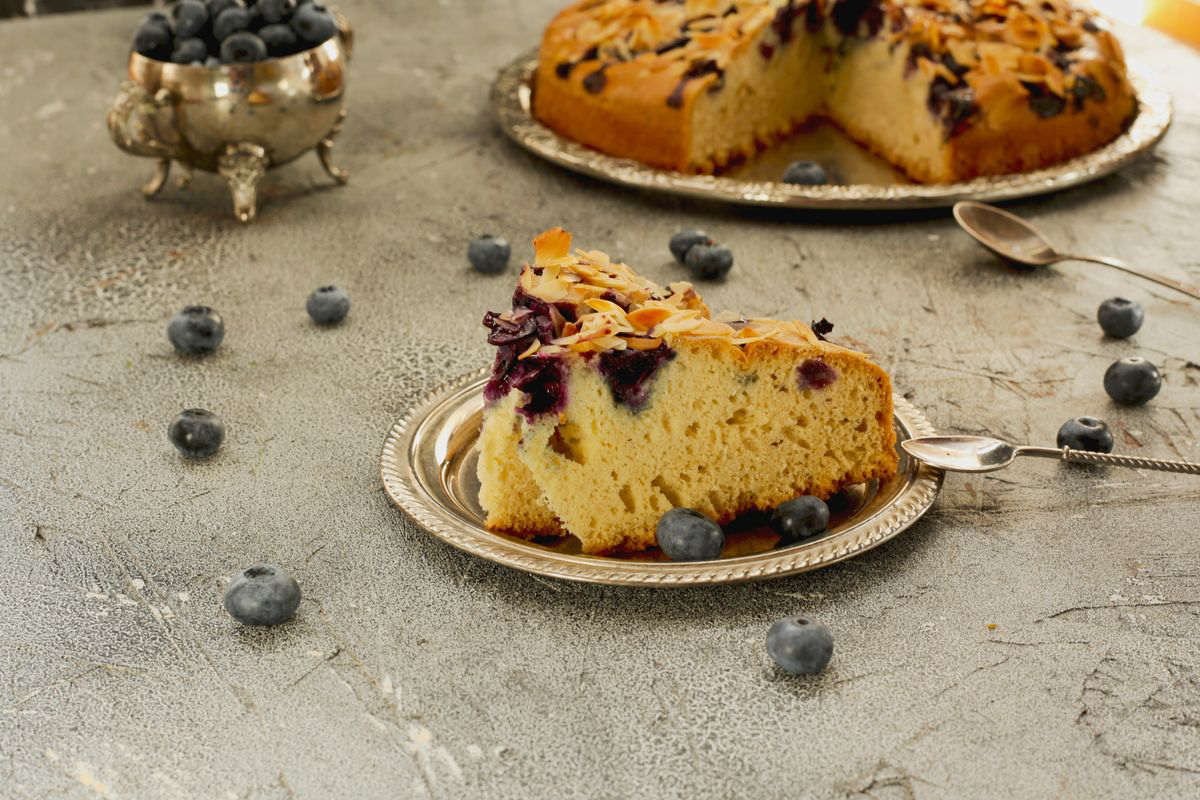 For the "quick but tasty cakes" series, here is the recipe for a very soft and light blueberry cake without butter.
Today we are trying to prepare a delicate blueberry cake without butter. This cupboard dessert is made from a very soft and light dough, because it is made with oil instead of butter. To make it more moist and fragrant , then, there is fresh fruit, which also gives a little color to the entire preparation. If you prepare it for a lunch with friends and leftover, this butter-free dessert is great to be enjoyed for breakfast the next day. Easy to make, this light blueberry pie will conquer your taste buds.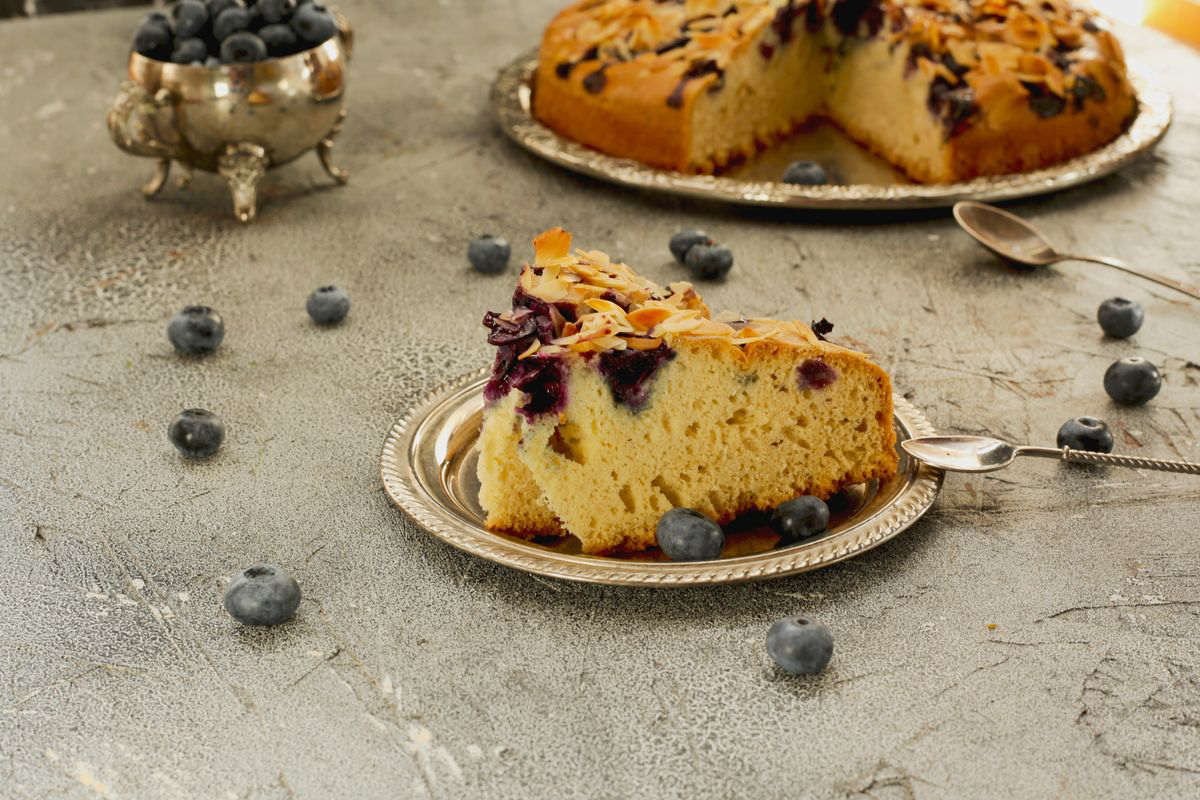 Preparing the recipe for the blueberry pie without butter
In a large bowl, shell the eggs. Add the granulated sugar and work the mixture with an electric mixer .
Once you get a frothy and clear mixture, add the seed oil slowly .
Stir and, then, also incorporate the milk.
Sift the flour and baking powder and add them to the mixture, always working with an electric mixer.
Ultimate with a pinch of salt and grated lemon peel. When you get a smooth and homogeneous dough, you can stop.
Take a circular (perhaps hinged) cake pan with a diameter of 22 cm , butter and flour it.
Pour the mixture inside and level the surface.
Carefully wash and dry the blueberries, then distribute them over the dough. Sprinkle with brown sugar too.
Bake in a static oven preheated to 180 ° C for 40 minutes . Test the toothpick and, if ready, take it out of the oven and let it cool.
storage
This fluffy blueberry pie is as easy to make as it is tasty. The addition of fresh fruit makes the dough genuine and incredibly delicious. You can keep it under a glass bell or covered with cling film for 4 days .
For quick and easy recipes, don't miss the gluten-free blueberry muffins .
Riproduzione riservata © - WT