Blueberry recipe: this is how blueberry liqueur is prepared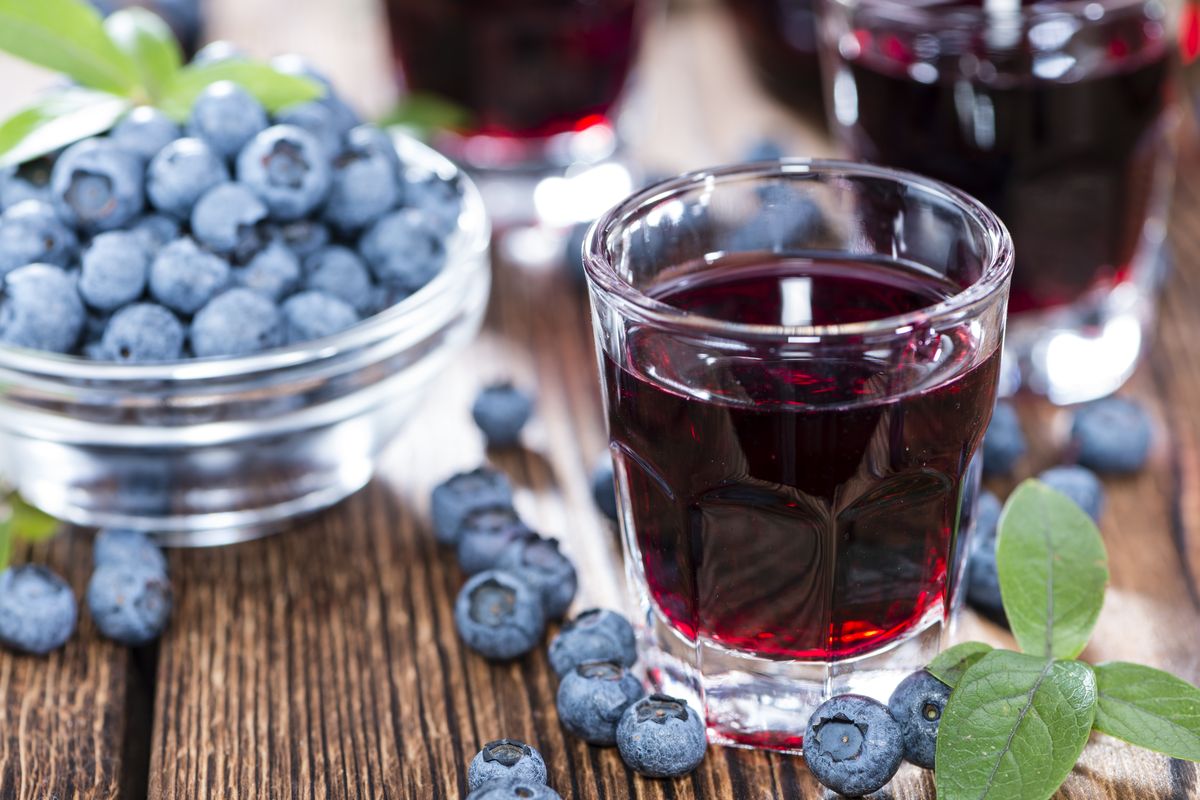 The homemade blueberry liqueur is a very simple and perfect recipe for those who love to prepare homemade drinks and spirits.
Blueberry liqueur is an ideal drink to be served at the end of a meal as a digestive, at the end of an important lunch or dinner, but it can also be transformed into a suitable ingredient for flavoring the dough for desserts . Preparing it at home is really easy, but you have to wait patiently for the rest time of fresh blueberries in alcohol. Only in this way will all the colors and scents of blueberries color the alcohol. For recipes of this type we advise you to use organic blueberries, untreated and of safe origin. Let's see the blueberry liqueur recipe right away!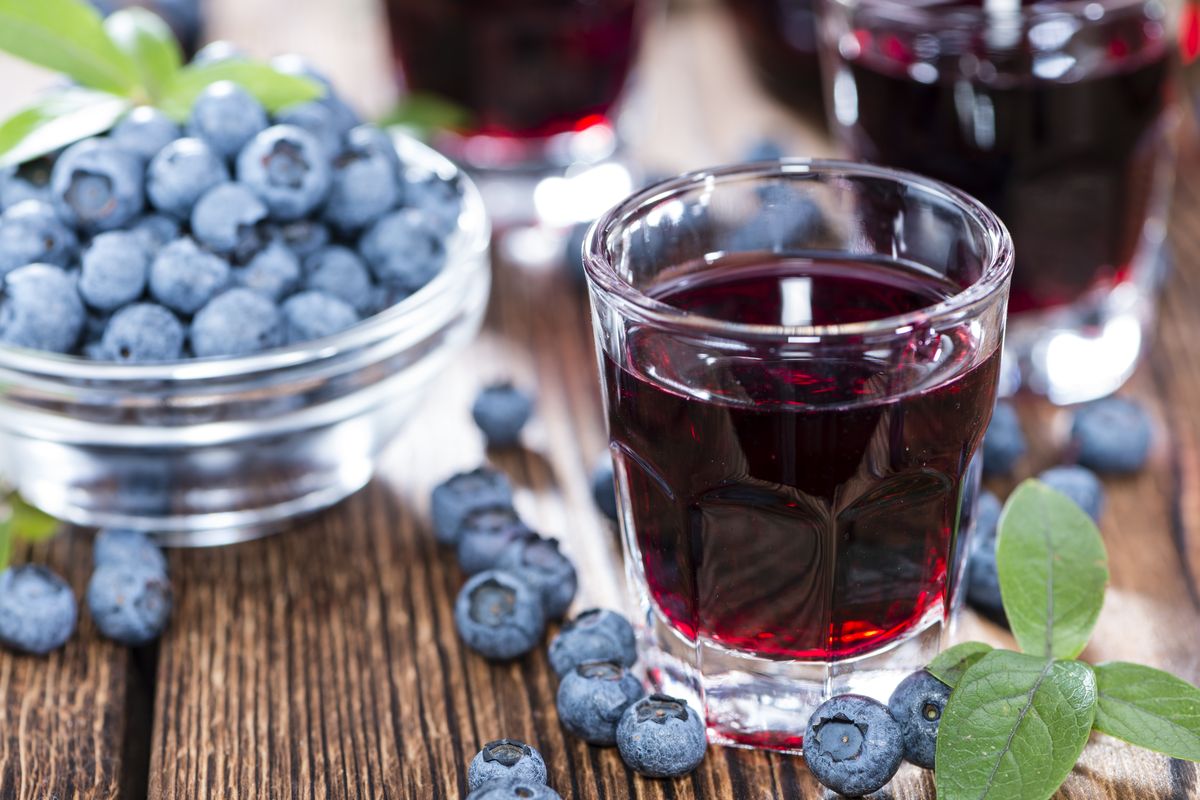 Preparation of blueberry liqueur
To prepare the blueberry liqueur, start by washing the blueberries carefully . Drain them then place them on a clean cloth trying not to overlap them. Let the blueberries dry for at least an hour.
Put the blueberries in a bowl, mash them lightly with the help of a fork then put them in a large glass jar. Cover everything with alcohol , close with the lid, leave to rest in a dry and cool place for two weeks.
Then put the water and sugar in a saucepan, bring to the heat and melt the sugar over medium-low heat. As soon as the sugar is completely dissolved, turn off the heat and let it cool.
Strain the blueberries from alcohol with a fine mesh strainer. Carefully crush the blueberries, so as to obtain as much liquid as possible. Add the cold syrup to the liquid and distribute the drink in special glass bottles .
Leave to rest for a month in a cool and dry place before consuming the liqueur. In the same way you can prepare the white blueberry liqueur or the cranberry liqueur, you just need to get fruits of these colors in order to obtain a fragrant liqueur and enchanting shades.
storage
The liqueur thus prepared can be stored in a cool environment even for a few months after preparation.
If you enjoyed preparing the perfect blueberry liqueur, you cannot fail to try the recipe for making myrtle .
Riproduzione riservata © - WT