Bone broth: the recipe for a natural tonic. But beware of contraindications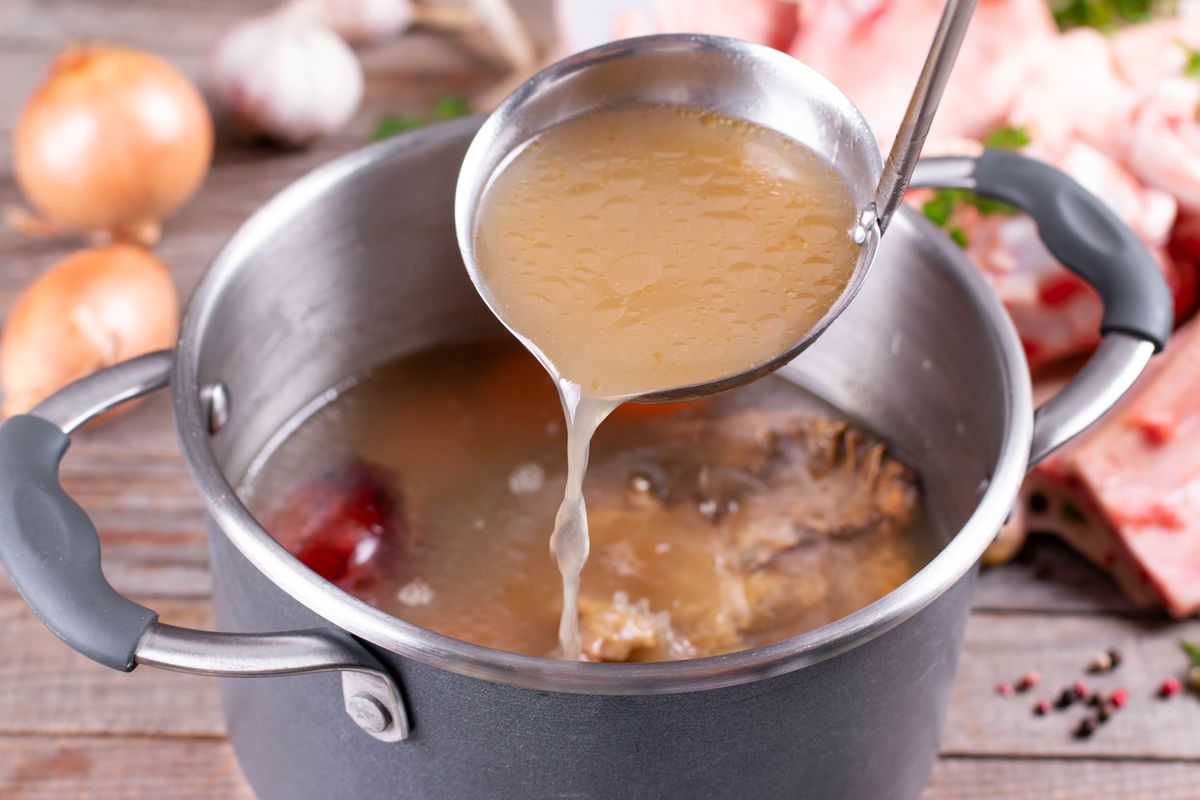 Bone broth is a real panacea for the body. Here is the recipe but beware of contraindications.
The border of bones is a preparation considered a real natural tonic. It is prepared using the bones, with attached tendons and cartilage , of beef but you can also find chicken. Bone broth brings numerous benefits especially to the immune, digestive (it's perfect for bowel care because the amino acids, vitamins and glucosamine it contains help repair its walls) and locomotor systems.
However, bone broth also has contraindications linked above all to the presence of lead in a concentration higher than 10 times compared to that present in a normal broth. This happens because as a heavy metal it is absorbed by bones and teeth and prolonged cooking causes its release. It is therefore advisable to limit yourself to moderate consumption .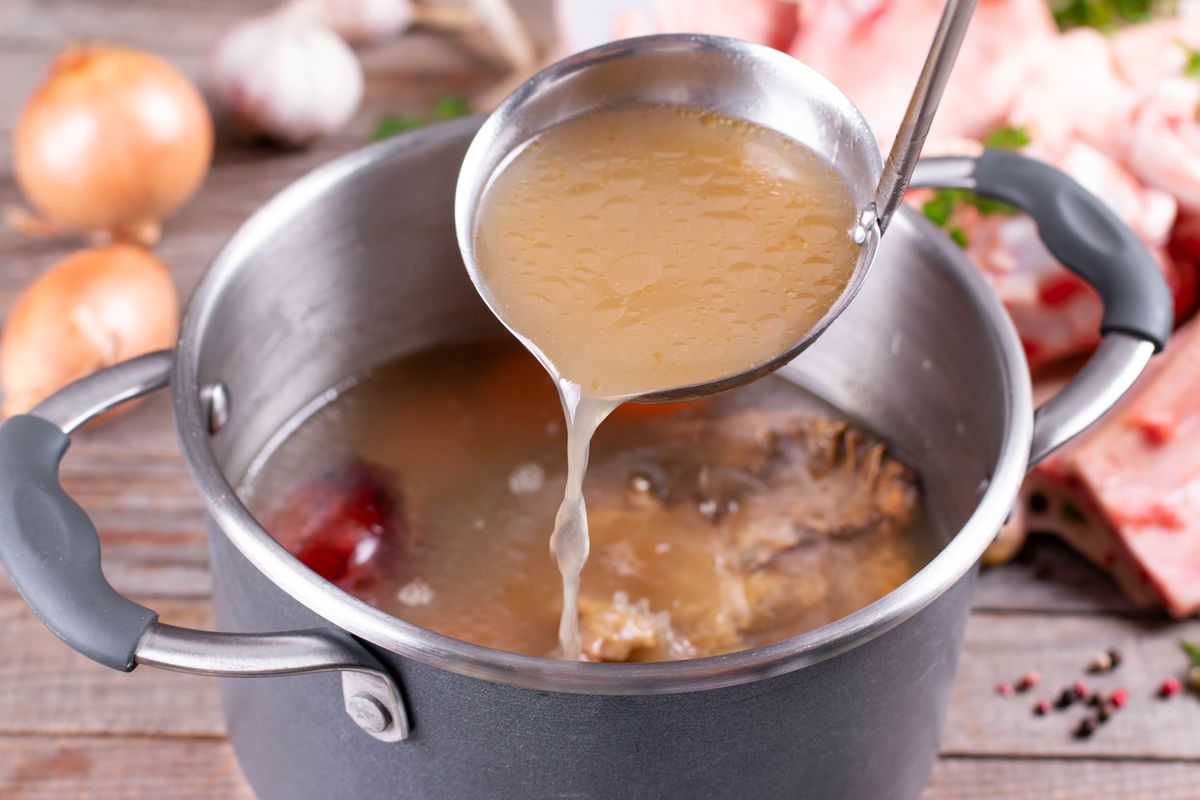 How to make bone broth recipe
First, place the bones on a baking tray lined with parchment paper and cook them at 150°C for 30 minutes.
Once they have cooled, put them together in a saucepan together with the water, the vinegar and the vegetables cut into coarse pieces. Also perfume with a bay leaf and add a couple of teaspoons of salt.
Bring to the boil, set the heat to low and let it cook for about 24 hours , topping up the water level from time to time.
Once ready, strain it and serve it warm.
This recipe has nothing to do with meat broth as you can well imagine, it is more of an excellent remedy in case of the onset of some physical ailments.
storage
You can store bone broth in the refrigerator for 4-5 days or freeze it for up to 4 months.
Riproduzione riservata © - WT