Bouquet of cherry tomatoes and mozzarella, a composition to be enjoyed!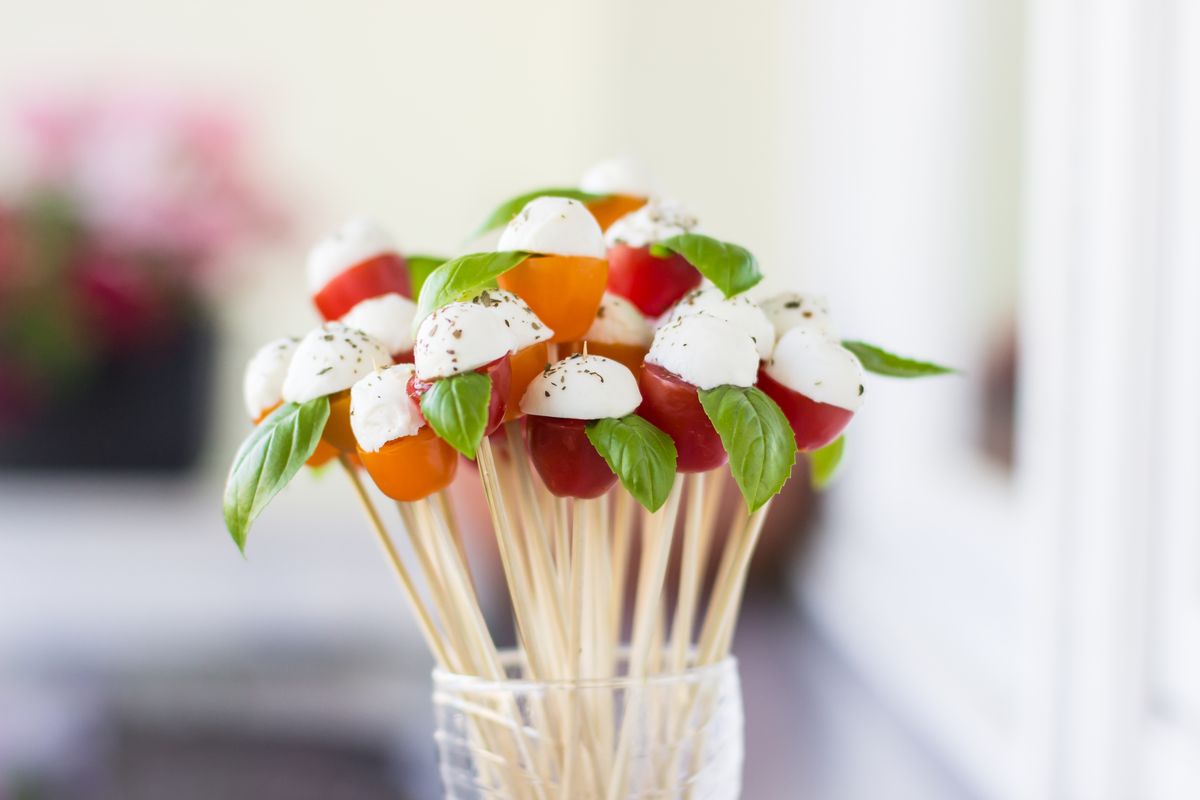 Bouquet of cherry tomatoes and mozzarella for a fresh and quick appetizer to enrich buffets or aperitifs in an original way.
With the arrival of summer, aperitifs and standing buffets are more willingly organized. The bouquet of cherry tomatoes and mozzarella is a perfect idea to serve different summer appetizers than usual.
In this case, for example, the ingredients are the classic caprese with tomatoes, mozzarella and basil, but transformed into a bouquet they become a perfect finger food. In the same way you can prepare an appetizer with tomato tulips, stuffing the cherry tomatoes with mozzarella or creamy cheese mousse .
If you prefer, you can also stuff the cherry tomatoes with a cream of soft cheeses in this recipe instead of stuffing them with mozzarella.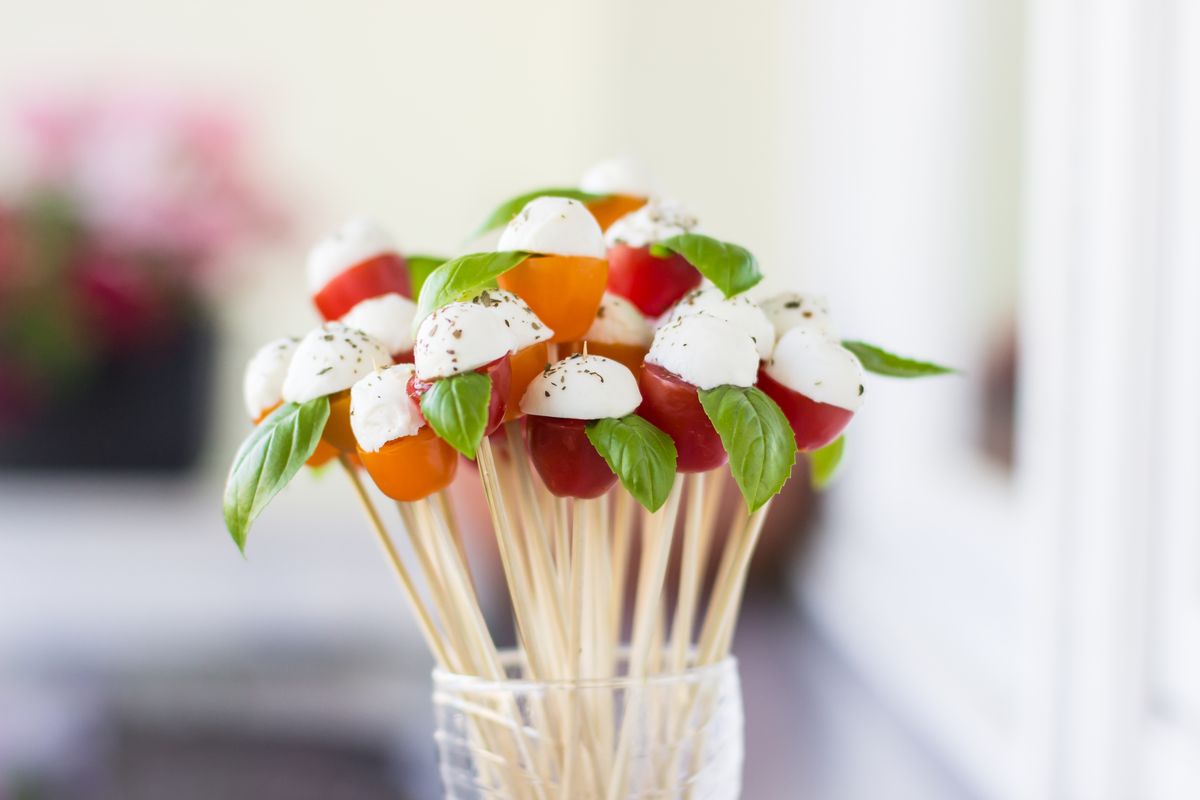 Preparation of the bouquet of cherry tomatoes and mozzarella
Start by washing the tomatoes thoroughly under running cold water, then drain and dry them.
Cut the upper cap of the cherry tomatoes with a knife then, very gently, empty them, eliminating seeds and liquid.
Salt inside and turn the tomatoes upside down on a cutting board or tray. Let it rest for 20-30 minutes so that the tomatoes release part of their liquid.
Take back the tomatoes and stuff them with a mozzarella.
Skewer the small pieces of cherry tomatoes and mozzarella with a skewer toothpick.
Finish with a leaf of fresh basil .
Continue in this way until you run out of ingredients at your disposal.
Transfer the morsels inside a vase to recreate the effect of a bouquet of flowers and keep in the refrigerator until ready to serve. Enjoy your meal.
If you liked this recipe you can also try the one to prepare the classic caprese .
storage
We recommend consuming this fresh and perfect finger food for the summer at the moment . We do not recommend freezing in the freezer.
Riproduzione riservata © - WT