Broccoli and pancetta pasta… perfect for those who love simple first courses!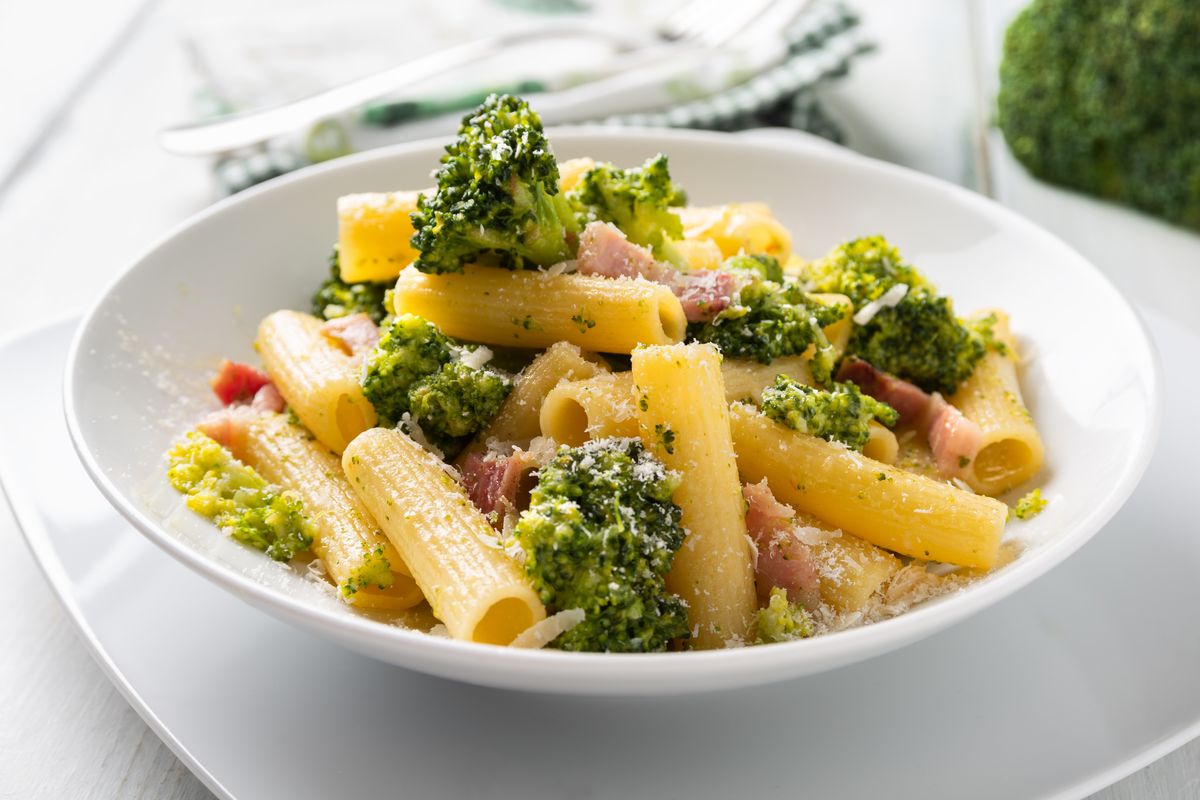 The broccoli and pancetta pasta recipe is designed for those who love to use seasonal vegetables in a thousand different ways. Here's how we prepare it.
Broccoli and pancetta pasta is a very simple first course to make and at the same time very nutritious . It is useless to deny that the undisputed protagonists of this easy recipe are precisely the broccoli. To keep their nutritional properties intact as much as possible, we recommend steaming them. This bacon and broccoli condiment is perfect for any type of pasta , but it works best with short pasta shapes such as penne, rigatoni or fusilli.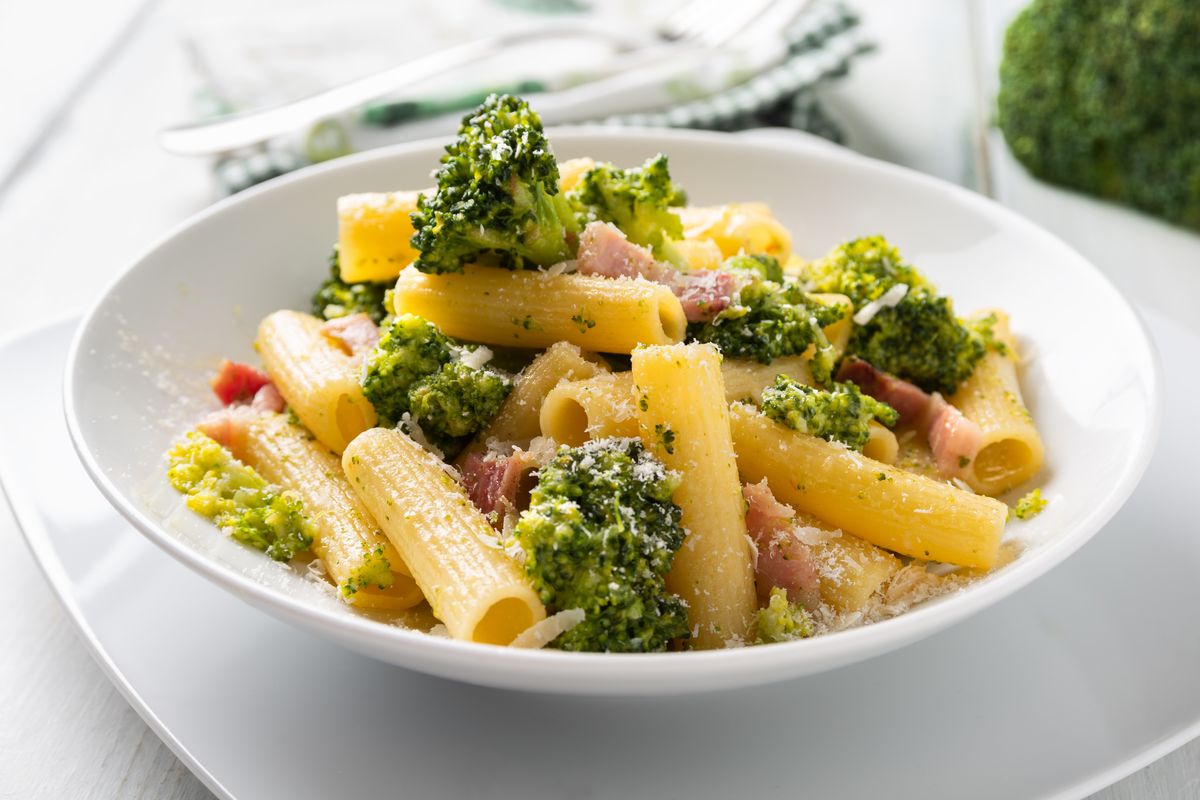 Preparation of broccoli and pancetta pasta
To prepare the broccoli and pancetta pasta, start by taking all the florets from the broccoli , wash them in cold water, then blanch them in boiling salted water for 5-6 minutes or in the steamer for 5-6 minutes.
Peel the garlic clove and brown it in a pan with a drizzle of oil over high heat for a few moments. Add the blanched broccoli and cook for 2-3 minutes .
Add the diced bacon, season with freshly ground black pepper. To make the sauce creamier, you can remove half of the broccoli, blend them and add the puree when skipping the pasta with the sauce.
Cook over high heat for 5-6 minutes so as to fry the bacon together with the broccoli. Meanwhile, cook the pasta in boiling salted water for the time indicated on the package.
Drain the pasta al dente, remove the garlic from the pan and sauté the pasta together with the sauce for a minute. Complete with a sprinkling of grated pecorino and serve immediately. Enjoy your meal!
storage
The pasta prepared following this recipe can be stored in the refrigerator for 1-2 days well covered with cling film or in an airtight container.
If you love recipes of this type, you cannot fail to try the orecchiette with broccoli at least once.
Riproduzione riservata © - WT