Bruschetta in the air fryer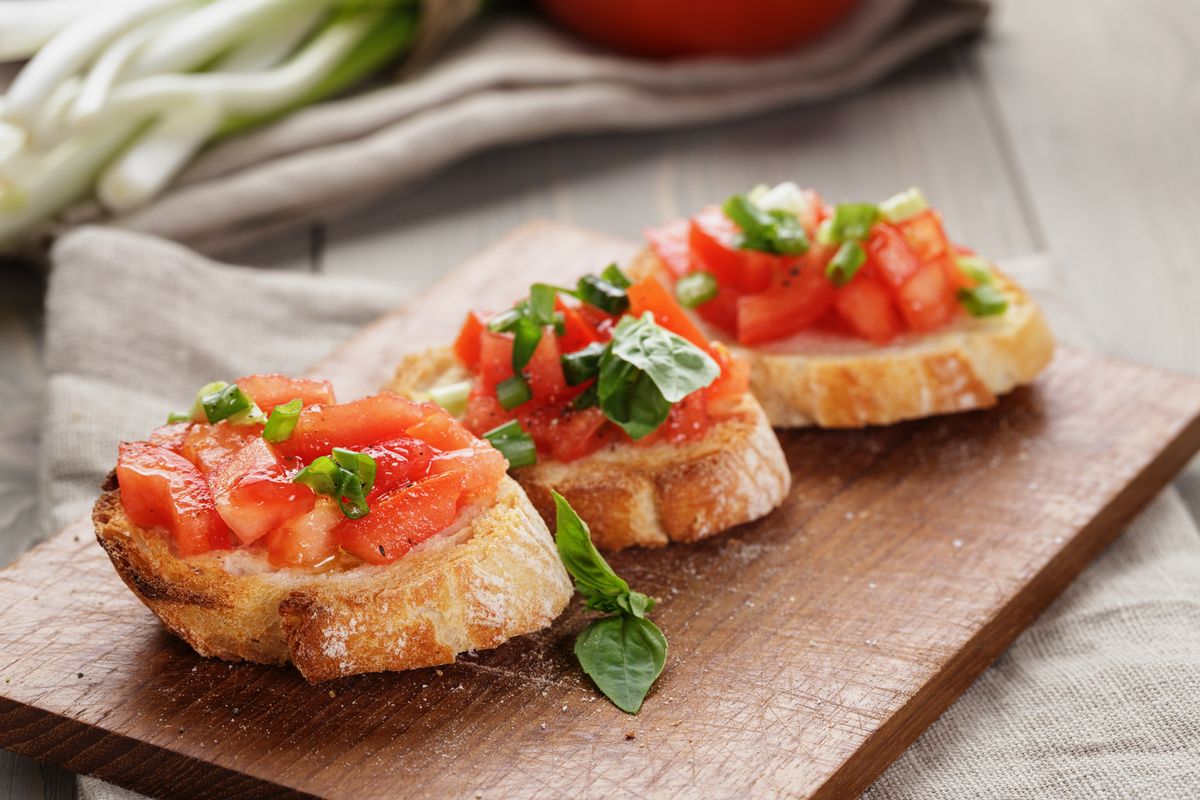 For a simple but also tasty appetizer, here's how to make bruschetta in an air fryer in no time.
Bruschetta cooked in an air fryer has a more particular flavor. The bread baked in this small appliance becomes more crunchy and has a rustic aftertaste. You can then season it with a variety of ingredients. To begin with, we can proceed with a very simple and tasty version, namely the one with cherry tomatoes seasoned with a few genuine ingredients: just oil, oregano, a little salt. To present an even more delicious appetizer, however, you can also give vent to your imagination, creating creative combinations from time to time. To serve a fresh and light appetizer, let's proceed with this delicious product!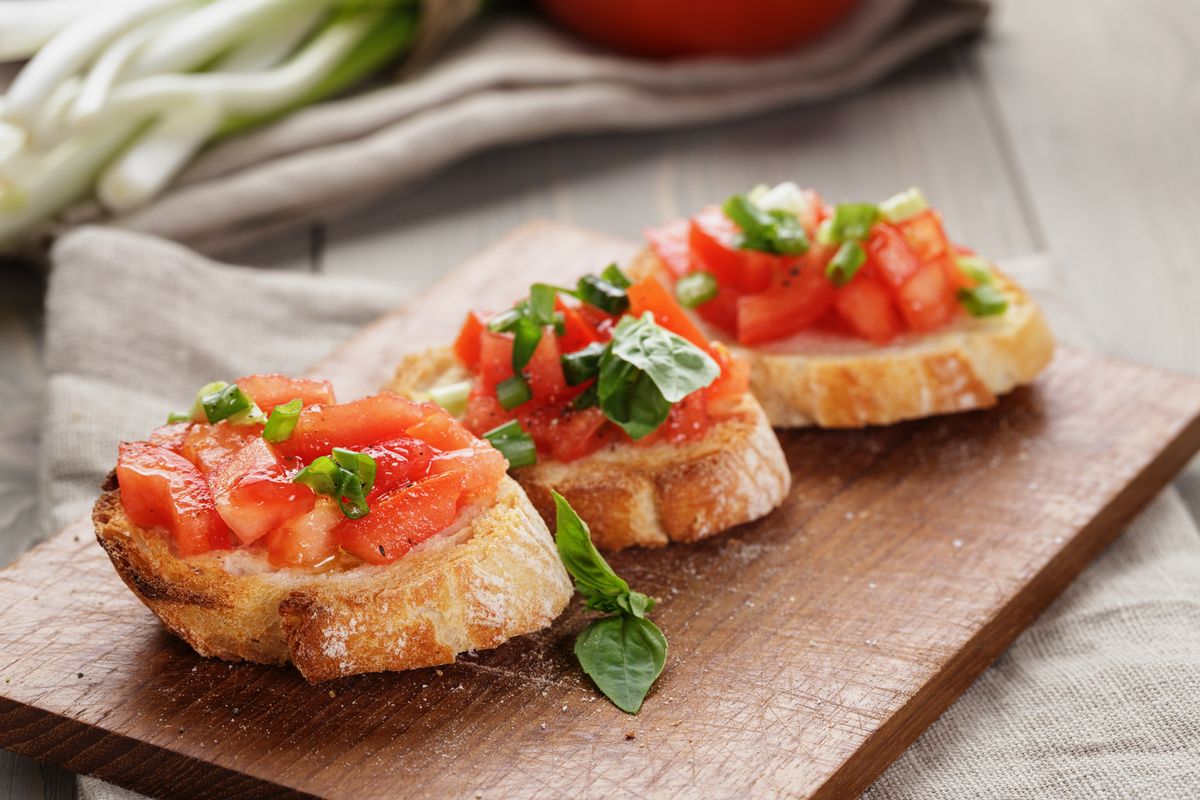 Preparing the recipe for bruschetta in an air fryer
First, take the bread and cut it into slices of the size you prefer and which fits the basket of your fryer (you can also divide each slice into two equal parts).
Start preparing the sauce; first, wash and dry the cherry tomatoes, then cut them in half or cubes.
Pour them into a bowl, flavoring them with extra virgin olive oil, oregano and salt; then, stir.
At this point, you can proceed to cook your bruschetta; place the slices of bread in the fryer basket (you can also overlap them to gain space).
Turn on the appliance and toast for about 2 minutes at 200°C .
Once ready, place them on a serving plate; if you prefer, you can start by spreading a little stracchino or spreadable cheese on top.
Then proceed with seasoning the slices with the chopped tomatoes and, if you prefer, enrich their flavor with fresh basil leaves.
storage
Bruschetta made in an air fryer is easy and tasty. If there is any leftover dressing, you can keep it in the fridge for 2 days , in an airtight container.
Another idea for a tasty appetizer are potato and zucchini skewers .
Riproduzione riservata © - WT