Bucatini alla Caruso, the ingredients of the Neapolitan recipe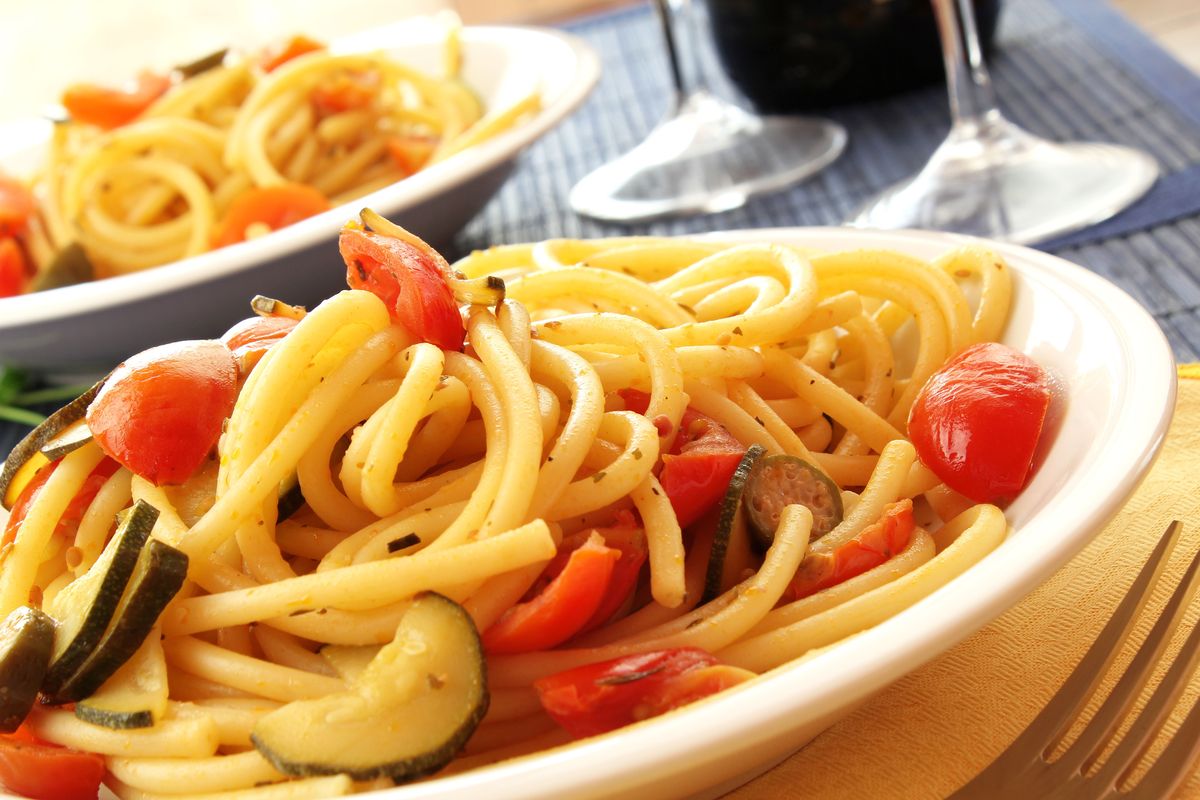 Bucatini alla Caruso are a simple first course prepared with genuine ingredients typical of the Campania region. Here is the recipe.
Bucatini alla Caruso went down in history for being the favorite dish of the famous Neapolitan tenor Enrico Caruso. The secret of the success of this dish lies in its simplicity: in fact, the man wanted a dish made with the genuine flavors of his land, so he commissioned the chefs of the two Neapolitan hotels where he used to stay when he returned from touring, a plate of pasta with tomatoes, peppers, courgettes, chilli and fresh basil.
This is how bucatini alla Caruso was born, even if many persist in using spaghetti, confusing it with another dish much loved by the tenor, vermicelli alla Caruso. Over time (we were at the beginning of the 1900s so more than a hundred years have passed), the dish has never stopped being prepared and now we are about to reveal the recipe.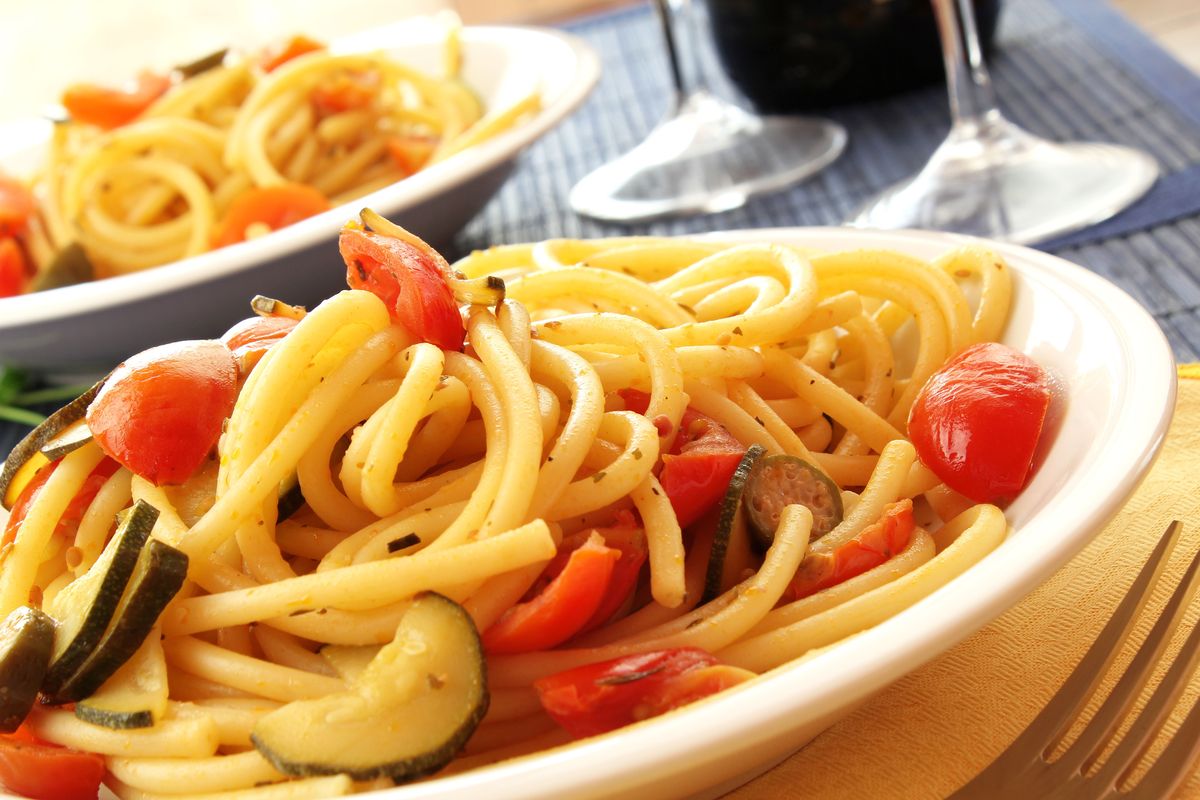 How to prepare the Caruso bucatini recipe
First prepare the sauce . In a pan, brown the garlic with the oil and the chilli pepper.
Then add the diced tomatoes and the peppers into strips . Season with a pinch of salt and cook for 15 minutes.
In the meantime, boil the pasta in plenty of salted water for the time indicated on the package.
With the sauce and the pasta being cooked, dedicate yourself to the courgettes. After washing them, remove the ends and cut them into 1-2 mm thick slices . Then pass them in the flour and fry them in abundant boiling seed oil. As they are ready, golden and crunchy , drain them with a slotted spoon and pass them on absorbent paper.
Drain the pasta and toss it in the pan with the sauce, flavoring it with the basil broken up with your hands.
Distributed on plates and completed with fried zucchini , a pleasant crunchy note.
If you are an admirer of bucatini, a pasta shape that is little used after all, we advise you to try your hand at bucatini alla rustica : you will not regret it.
storage
Bucatini alla Caruso can be kept in the refrigerator for a couple of days but bear in mind that the zucchini will lose their crunchiness. Pasta, on the other hand, is better to heat it in a pan so as to enhance its flavours.
Riproduzione riservata © - WT