Butterflies alla luganega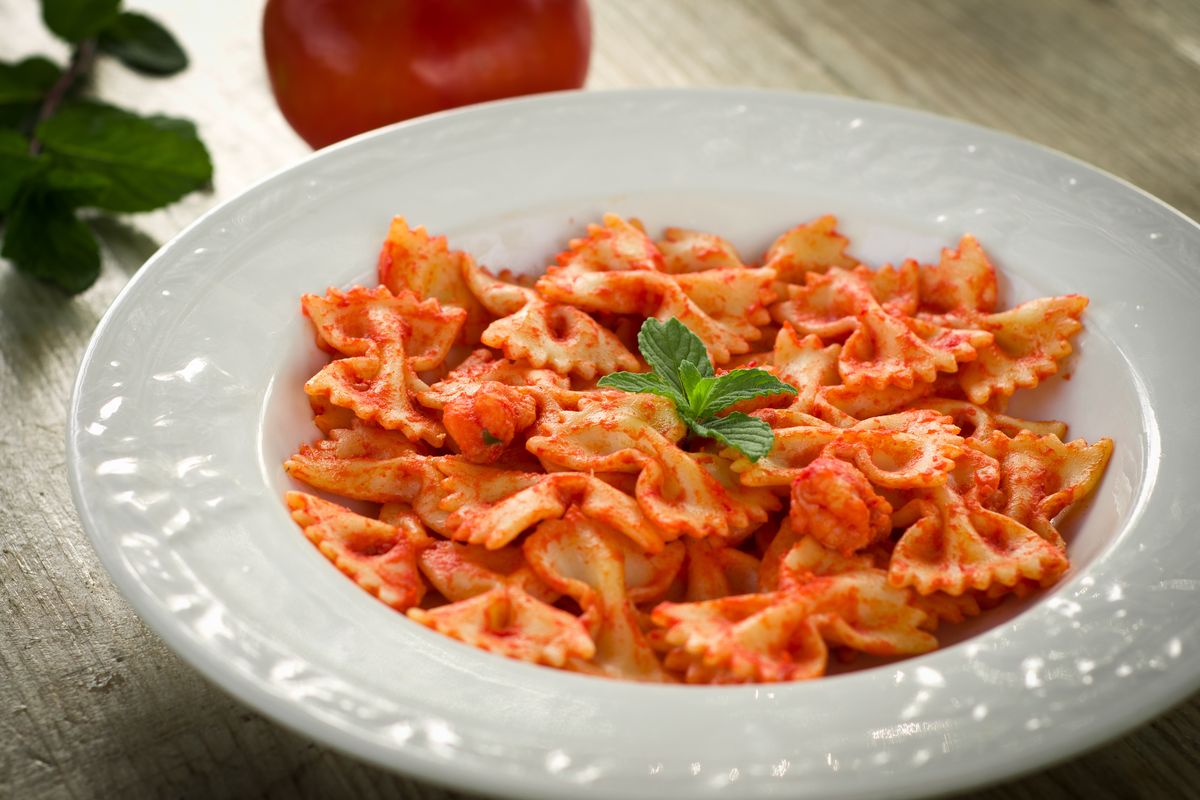 The farfalle alla luganega are a perfect combination of the sweetness of this spectacular sausage and the consistency of the farfalle.
Farfalle alla luganega are a very tasty first course that combine a pleasantly chewable pasta with a fragrant and delicate sausage. The luganega is originally from the Monza area , and its ingredients include parmesan cheese, meat broth and wine. Farfalle can also be made with other types of sausage, but are usually tastier when made this way. In this case adjust carefully with salt and pepper.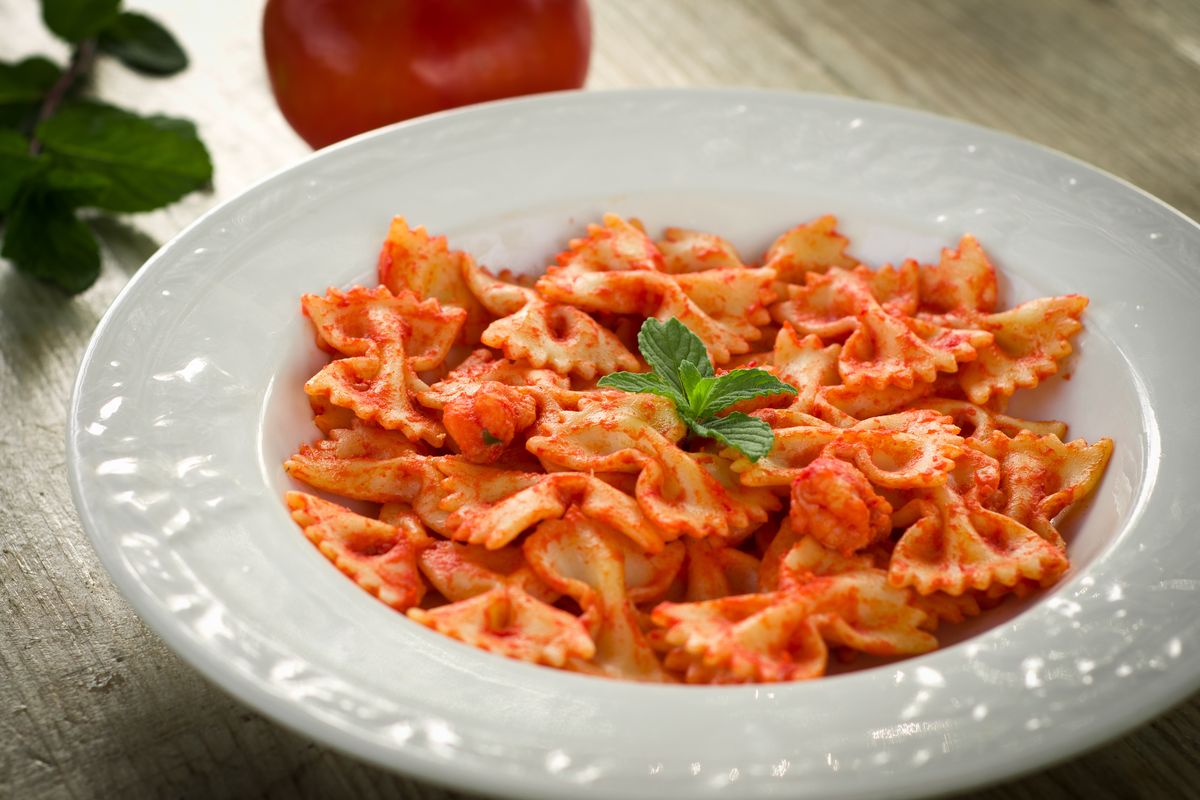 Preparing the farfalle alla luganega
Fill a saucepan with water and place it covered over a high heat. Bring it to the boil, add salt and add the farfalle.
In the meantime , clean the carrot by removing the ends and peeling it with a potato peeler. Finely chop it.
Wash the celery stick , remove the ends and the leaves and the external leathery filaments. Finely chop it.
Peel the onion and chop it finely.
Place a non-stick pan on a low heat and pour in the oil.
Add the chopped carrot, celery and onion and lightly fry for 5 minutes being very careful that the vegetables do not burn. If necessary, you can add two tablespoons of the pasta cooking water. Turn often.
Extract the luganega from its casing and roughly crush it .
Pour it into the pan and bring the heat to medium. Let go for 1-2 minutes .
Pour in the wine , raise the heat to the maximum and let it evaporate, stirring occasionally.
Add the tomatoes and break them up with a fork. When it starts boiling again, lower the heat until it simmers slightly.
Cook for 15 minutes , adding salt and pepper. When the farfalle is almost cooked, break the basil leaves into small pieces with your hands. When the farfalle is cooked, drain and pour into the pan. Bring to a boil for a minute. Switch off, add the basil, sprinkle with Parmesan and serve.
storage
We recommend enjoying the first course of pasta with sausage sauce at the moment, however you can also keep it in the fridge for a maximum of 1 day , in a special container with a lid. We do not recommend freezing in the freezer.
Riproduzione riservata © - WT