Calabrese-style aubergines in oil: an amazing summer preserve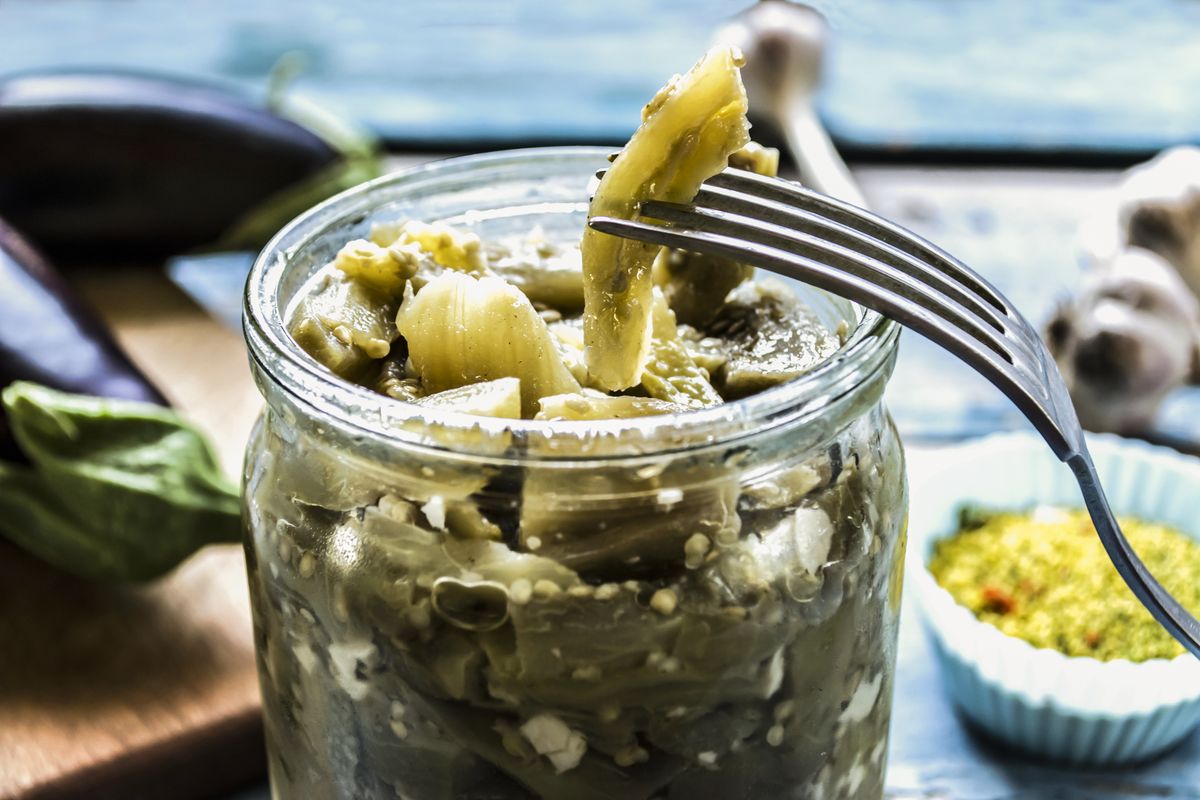 The aubergine preserves are really delicious and the Calabrian aubergines in oil are certainly no exception. Here is the recipe.
You have to take advantage of the summer, the sun and the heat to stock up on supplies for the winter and those of you who love to prepare preserves know it well. One of the most prepared and appreciated are the Calabrian-style aubergines in oil which are distinguished from the others by the shape of fillets and the aromas used .
Calabrian aubergines in oil must necessarily include, in addition to aubergines, also peppers, fennel and garlic. Only by combining these flavors is it possible to obtain the characteristic taste , the one that makes them so good both alone and placed on a slice of toasted bread.
Not to mention the fact that the aubergines in oil with the Calabrian recipe are an excellent gastronomic gift for relatives and friends. Rest assured that they will ask you for an encore!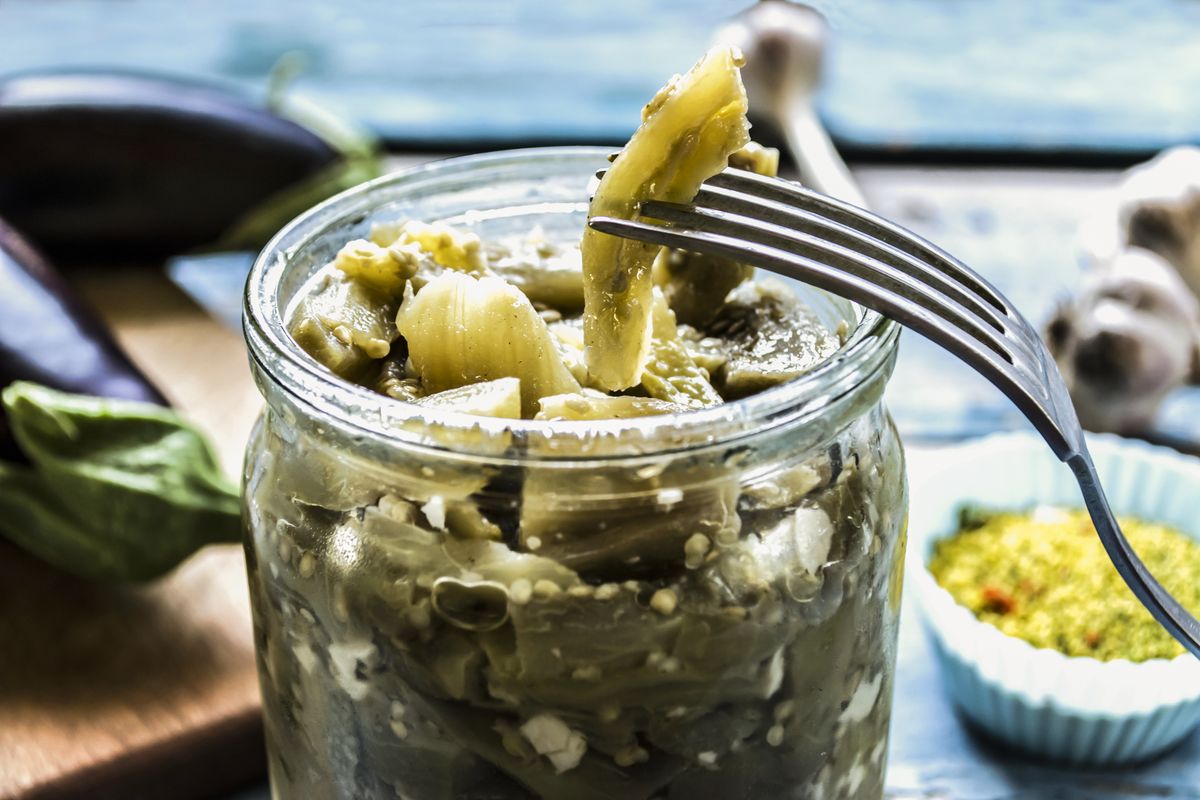 How to make Calabrian-style aubergines in oil
First, get yourself some dark, oval or elongated skin aubergines .
Wash them well under running water and then with the help of a potato peeler remove the peel . As they are ready, dip them in a bowl of water to prevent them from blackening.
Cut the aubergines first into slices and then into matches , placing them in a colander.
Season them with a handful of coarse salt , mix and cover with a cloth, leaving them to drain overnight. In this way they will lose the characteristic bitter taste.
The following day, drain them well and squeeze them with your hands.
Bring a sufficiently large saucepan to the boil with two parts water and one part vinegar .
Dip the aubergines and cook for 2 minutes .
Drain them with a slotted spoon, put them back in the colander this time lined with a cloth then cover with a weight. You can place a plate and a saucepan or bottle of water on top.
Transfer to the refrigerator overnight.
Squeeze the aubergines with your hands, put them together in a bowl and season them with the fennel broken up by hand, the peppers cut into squares and the garlic into slices.
Distribute them in the sterilized jars , stopping two centimeters from the edge.
Cover with the oil and place the cap on each without closing.
Leave the jars to rest for a whole day, topping up the oil level if it drops, then close and put in the pantry.
This recipe is really amazing and really deserves to be known even outside the borders of Calabria. Furthermore, we advise you to also try the classic aubergines in oil , they are really delicious.
storage
Calabrian aubergines in oil can be kept in the pantry for up to a year. Once opened, place them in the refrigerator and make sure they are always covered in oil. This way they will keep up to 2-3 weeks.
Riproduzione riservata © - WT