Calabrian stuffed peppers: how much flavor in this recipe!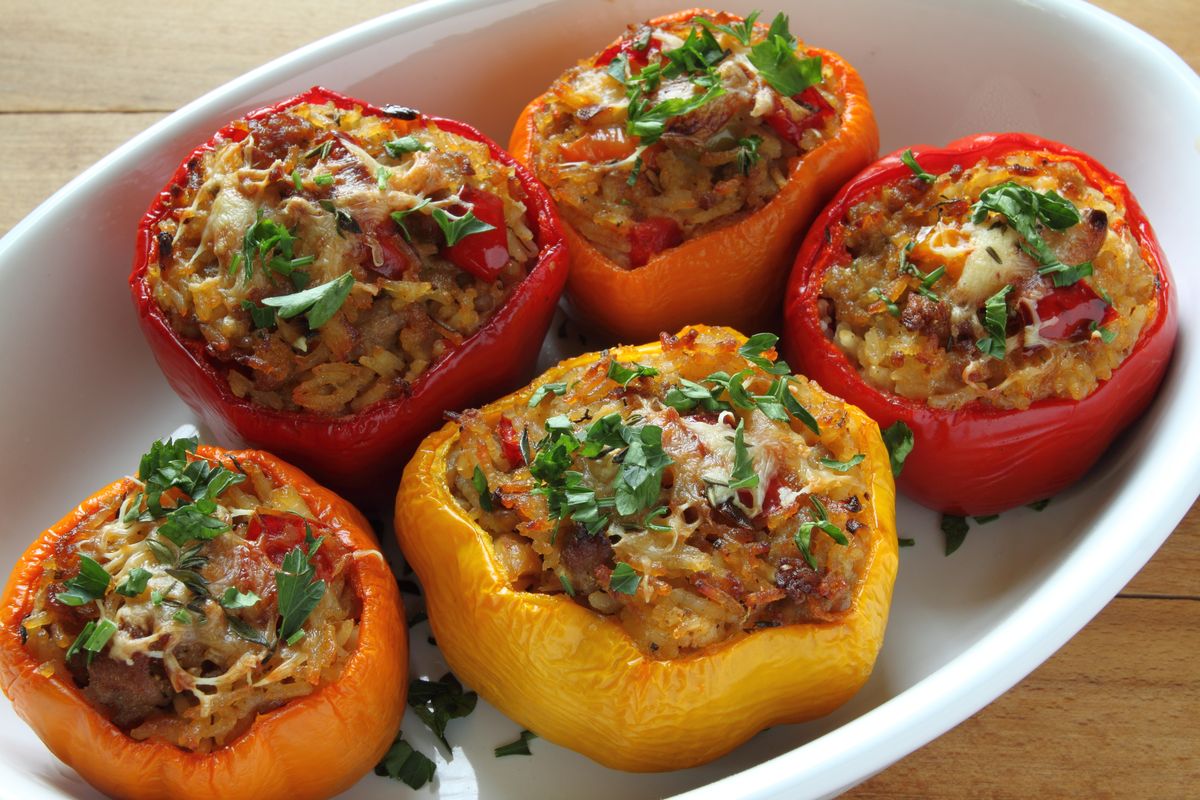 Preparing pipi chino, the typical stuffed peppers of Calabria, is quite simple. Here is our quick and easy recipe.
Stuffed vegetables are one of those recipes that characterizes different areas of Italy. Yet when it comes to stuffed peppers, the first thought goes to pipi chino, i.e. Calabrian stuffed peppers. As with all traditional recipes, it is difficult to identify one and point to it as the original : there are in fact those who prepare them with meat alone, those who add mortadella and those who instead prepare them with bread well flavored with local cheeses.
Also regarding the variety of peppers they could not agree. You can use the type you prefer but the most common are friggitelli and reggiano which, as the name suggests, is used above all in the province of Reggio Calabria. The complications certainly don't end here: some prepare the recipe for Calabrian pipi chino in the oven, some fry it and some cook it stewed in a pan. In short, it is really a complex typical product to explore but we will tell you how to prepare them in the most traditional way possible.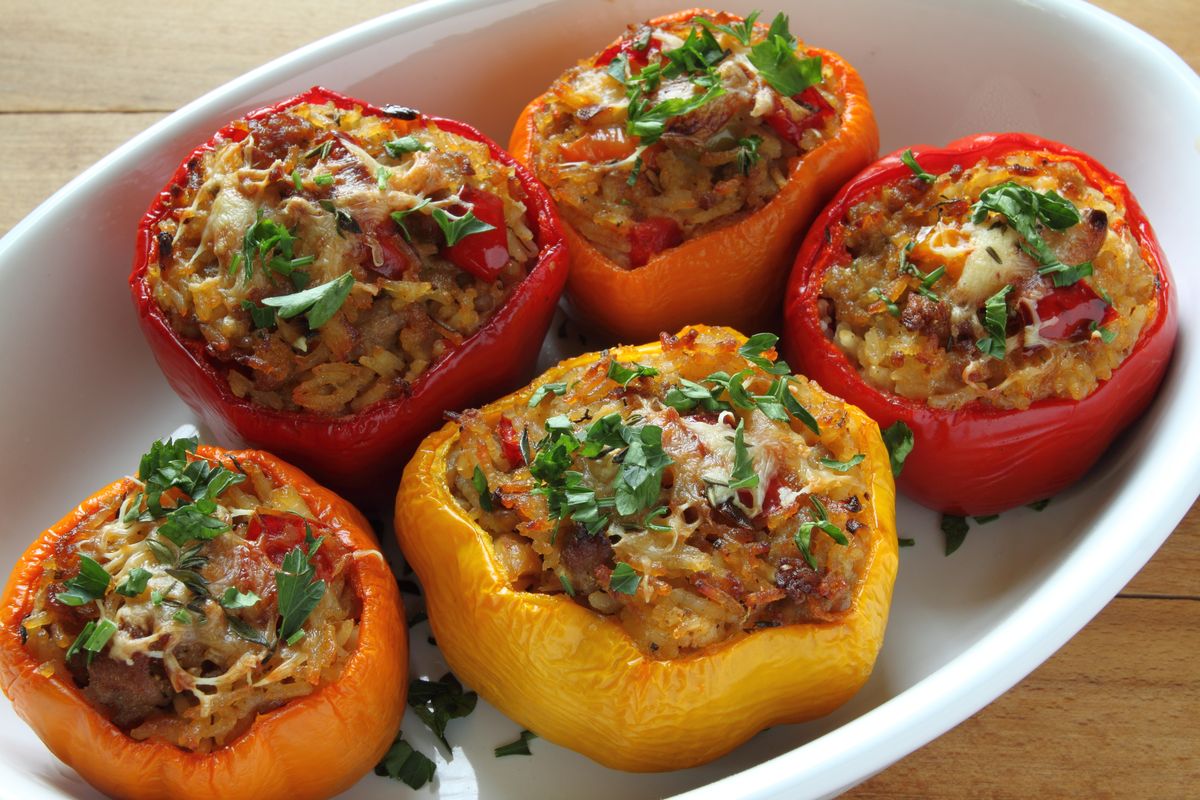 How to prepare the pipi chino recipe
Add the minced meat, pecorino cheese, eggs and diced caciocavallo to a bowl, then season with chopped parsley and garlic and season with salt and pepper. Knead well with your hands in order to obtain a homogeneous filling .
Wash the peppers well, remove the cap and gently remove the seeds and white filaments as well. Lightly salt the inside.
Stuff the peppers by pressing lightly but being careful not to break them then start cooking them.
Heat a pan with an inch of oil and fry the peppers on the cut side so that they seal and all the flavor remains inside, then turn them over and fry for a few more moments. Finish cooking in the oven at 180°C for 30 minutes .
You can taste the pipi riggiatini chino and fried hot, warm or at room temperature. Alternatively, we advise you to also take a look at our other stuffed pepper recipes : there is something for all tastes. To prepare Sicilian pipi chino instead you will have to omit the meat , double the doses of grated cheese and flavor everything with capers . The other ingredients, as well as the cooking, remain unchanged. Furthermore, you can also use stale bread, soak about 250 g of it in water or milk and use it for the filling together with the other ingredients.
storage
The Calabrian pipi chino can be kept in the refrigerator, in an airtight container, for 2-3 days . You can enjoy them at room temperature or slightly warmed.
Riproduzione riservata © - WT