Can you smell the mandarin upside-down cake?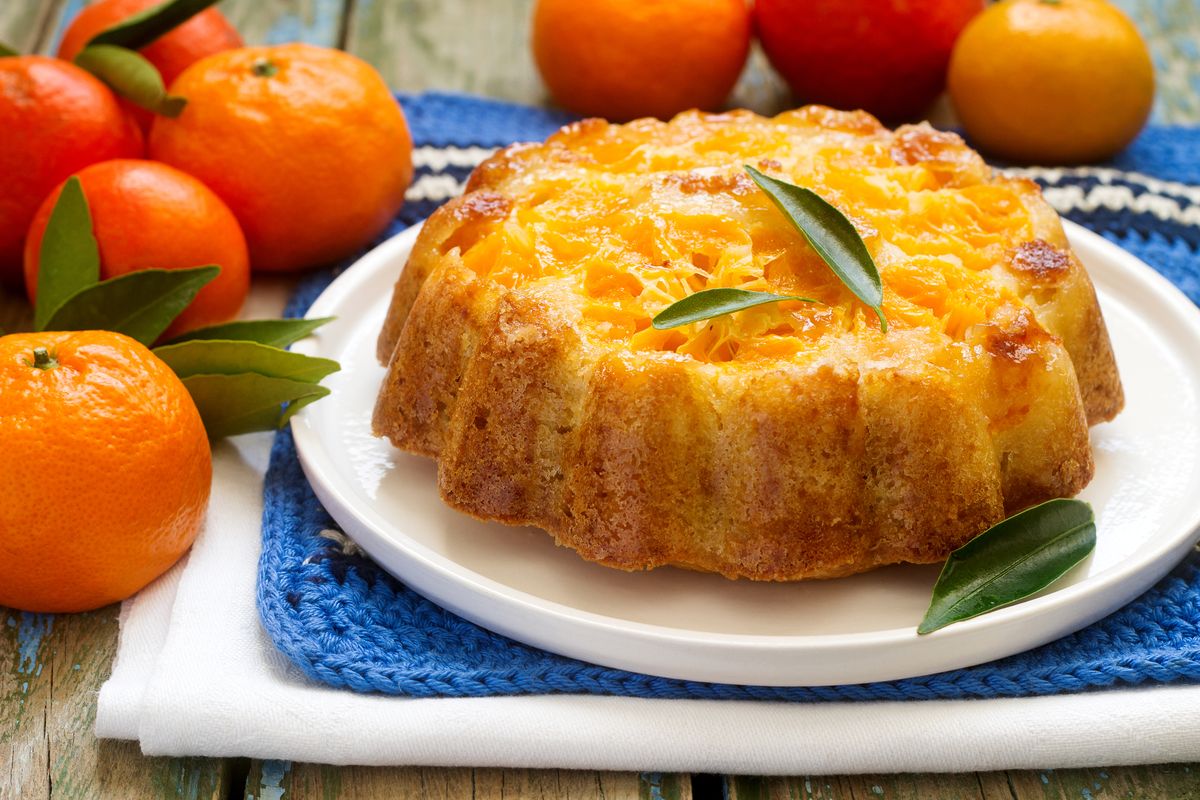 To serve a fragrant and delicious dessert, take advantage of the easy recipe for mandarin upside down cake, full of fruit.
Fruit-based desserts are the most genuine and nutritious in the world. If, then, you make them at home with your own hands, the result will be even better. Among the many ideas to implement in your kitchen, there is the recipe for upside down cake with mandarins. The small orange fruit is the main ingredient, which enriches the sweet with flavor and aroma .
The name of the dessert comes from the procedure for preparing it: first place the pieces of fruit in the mold to cook it and then cover them with the rest of the dough. Once cooked , the cake is turned upside down on a plate and the tangerines decorate its surface. In short, beautiful and good, this dessert is all to be tasted!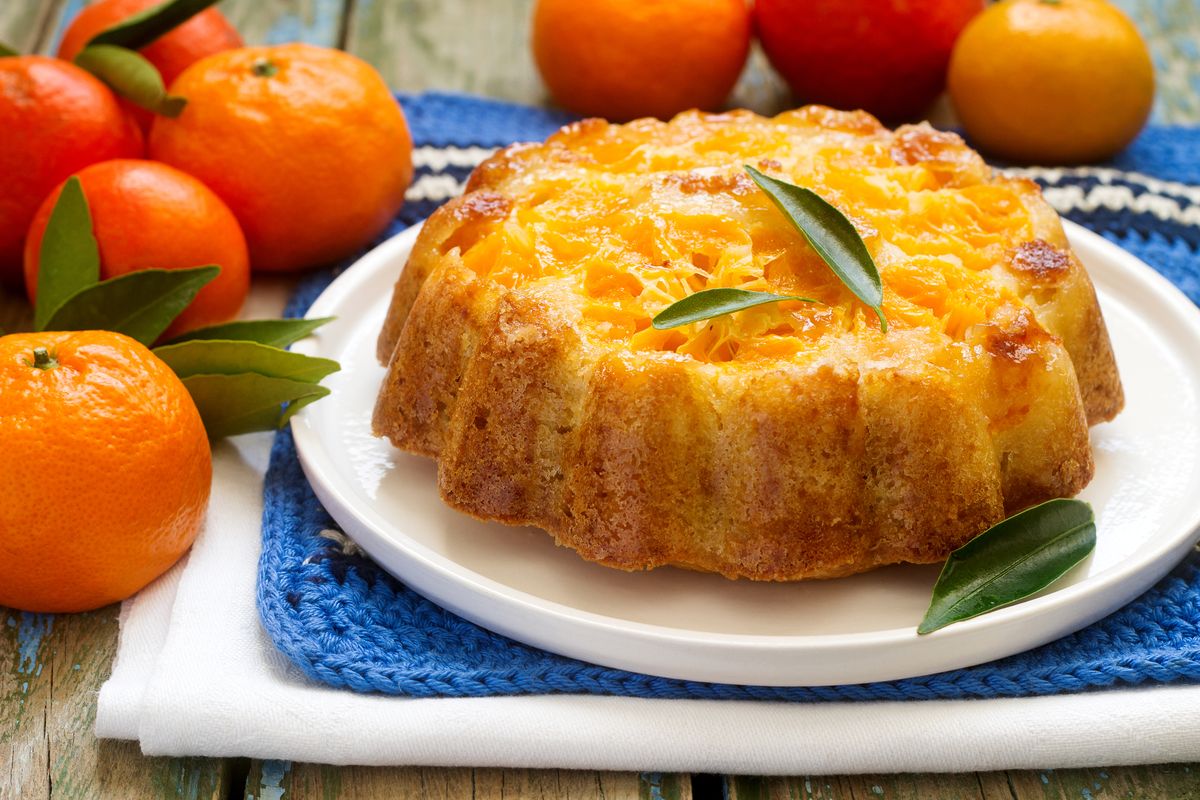 Preparation of the recipe for the mandarin upside-down cake
To begin, peel and clean the white filaments from the tangerines. Cut them in half .
Take a circular hinged mold, butter the inside and line it with a sheet of parchment paper.
Sprinkle the bottom with 40 g of granulated sugar and arrange the tangerines, placing the cut part under it.
In a bowl, combine the eggs with 100 g of sugar; Work the mixture with electric whisks.
When it becomes clear and frothy, add the oil and the mandarin juice slowly.
Add a pinch of salt, then add the flour a little at a time ( after having sifted it ); do the same with the yeast.
Work until you obtain a homogeneous and smooth dough, then pour it into the mold, covering the tangerines.
Level the surface and cook in the oven at 180°C for 40 minutes ; do the toothpick test and, if it comes out dry, you can take it out of the oven.
Let the mandarin cake cool completely. Next, cover the mold with a serving plate, turn it upside down and unmold the dessert. Carefully remove the parchment paper and you can serve it.
storage
The mandarin upside-down cake is a soft and fragrant dessert, suitable for a snack and delicious for breakfast. You can keep it in the fridge for 2 days , in an airtight container.
For all jam lovers, here is the recipe for mandarin jam .
Riproduzione riservata © - WT