Candied orange peels in chocolate: the perfect gourmet gift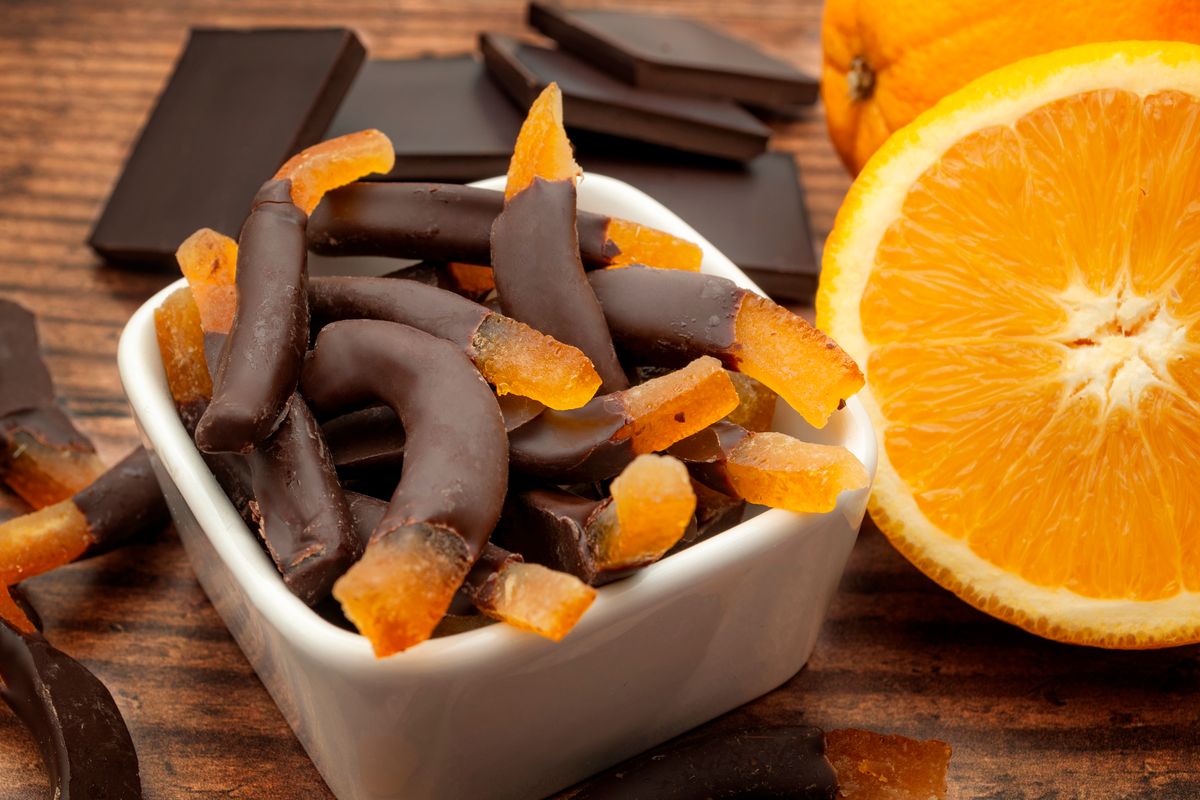 Perfect as a gourmet gift or to serve with coffee, chocolate orange peel is delicious candied fruit.
Chocolate orange peels are a great way to recycle orange peels, as long as they are organic , and make sweets with a unique taste. In fact, everyone knows how well the taste of orange goes well with that of chocolate so why not try making this recipe at home?
However, preparing the orange peel for chocolate requires a little patience . In fact, the peel must first be boiled a few times to remove the bitter taste and then candied. Only at the end will it be possible to dip them in chocolate and thus obtain the chocolate orange peel.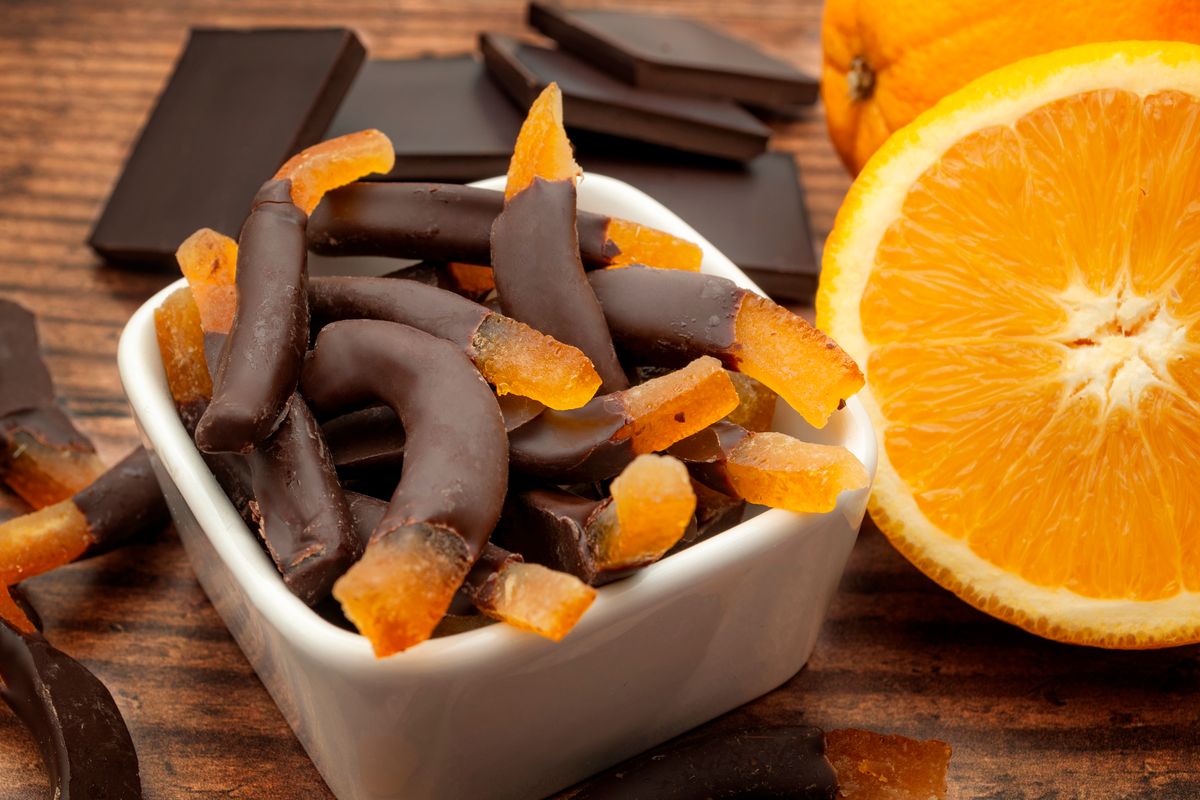 How to prepare the chocolate orange peel recipe
First, peel the oranges , making sure they are organic and untreated, then cut the peel into strips.
Bring a pot of water to a boil, add the peels and let them go for 3 minutes , then drain, throw in the water and repeat the operation. In total you will have to blanch the peels 4 times .
Once this is done, drain them and let them dry on a clean cloth.
Prepare the syrup by dissolving the sugar in the water, add the peels and let it boil for 20 minutes until it is reduced.
Then spread the peel on a wire rack to dry. You can help yourself with a kitchen tongs.
When they are dry to the touch, you can proceed with the recipe. Melt the dark chocolate in a bain-marie and dip the peel for 2/3. Again place them on the wire rack and let them dry for a couple of hours. At this point they are ready to be enjoyed or preserved.
You will then have realized that the procedure is similar to that of candied oranges to which a further step of chocolate coating is added. These treats are perfect for handing out in small bags and giving away during the holidays.
storage
Orange peel with chocolate can be stored for over 2 months in a cool and dry place, away from humidity.
Riproduzione riservata © - WT