Carnival crazy pizza… what more do you want?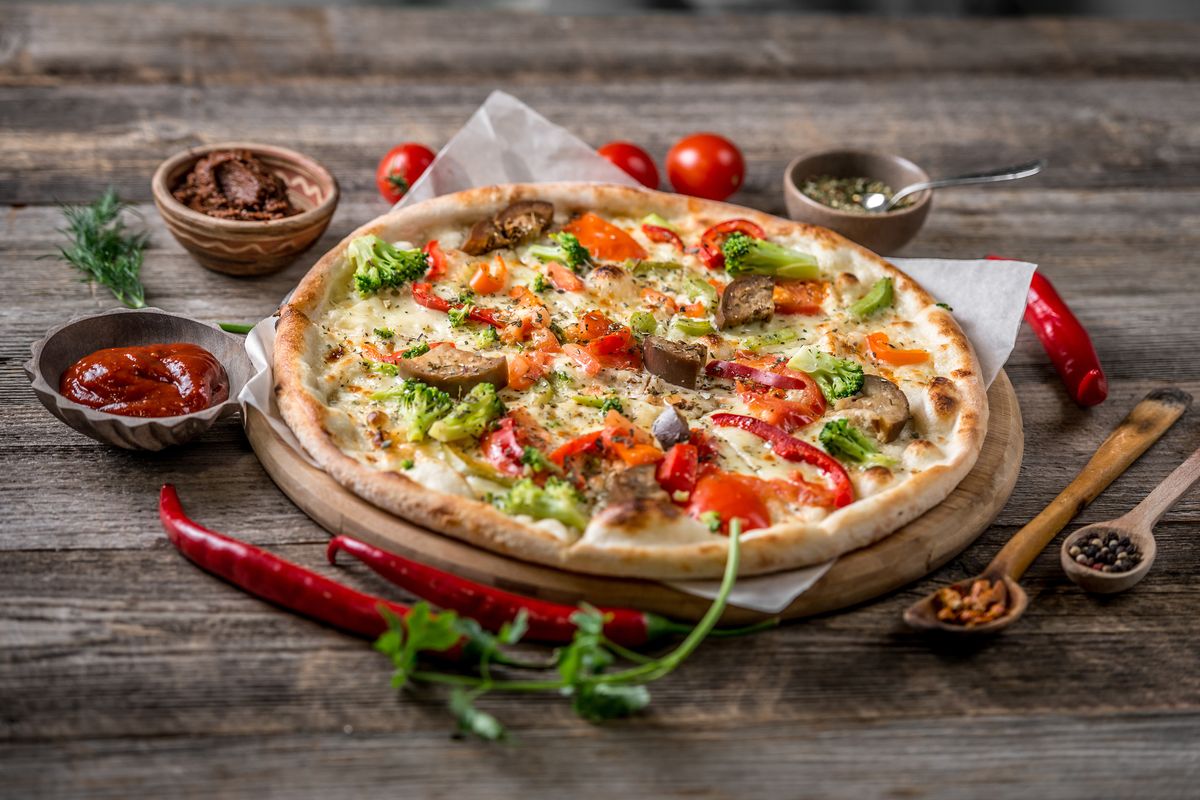 So colorful that it will be a party, bring it to the table: Carnival crazy pizza.
The carnival pizza pazza is a triumph of colors and flavors: it almost seems that confetti and streamers have fallen on top of this pizza, and instead it is simple vegetables , cut as you like. A great way to entice even the less passionate about vegetables to… join the party! After all, everyone likes pizza!
Let's see how to proceed in the preparation of this original Carnival recipe!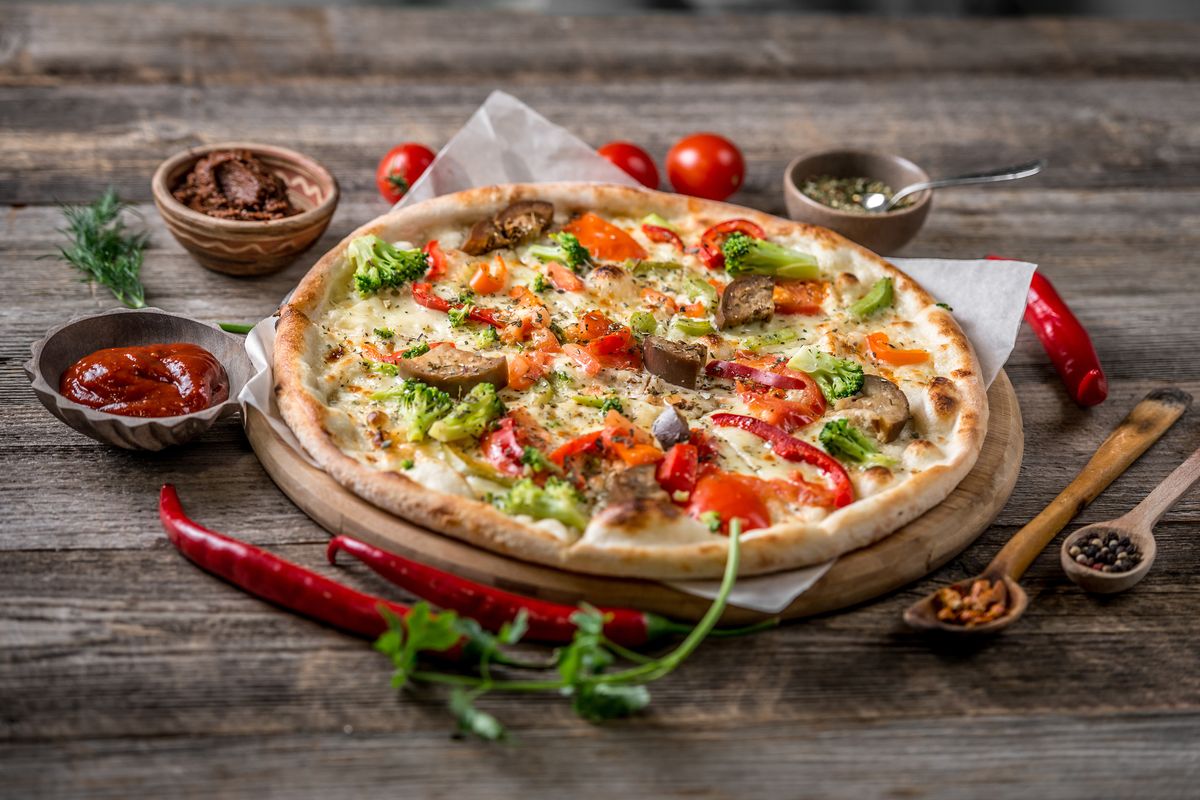 Preparation: Carnival crazy pizza
To prepare your Carnival crazy pizza, start boiling the broccoli florets for about ten minutes.
Drain and immediately immerse them in a bowl with ice , so that they do not lose their beautiful bright green colour.
Prepare the pizza dough by mixing the type 0 flour with sugar, salt, water and four tablespoons of extra virgin olive oil.
Knead the dough for ten minutes, by hand or with a planetary mixer, divide it into two loaves and then let it rise in a warm place, under a cloth .
Cut the peppers in oil or pickled into julienne strips, grate the carrot, thinly slice the copper tomatoes and if you want, add a few rings of red onion.
On the side, mix the diced mozzarella and scamorza cheese in a small bowl.
Roll out the two loaves of pizza by hand on two baking trays greased with extra virgin olive oil.
Let it rise for another half hour, then arrange the vegetables in order and season with salt and extra virgin olive oil and add some finely chopped fresh chilli pepper.
Bake at 180°C for 10 minutes , remove the pizzas from the oven and sprinkle them with scamorza and mozzarella. Bake for another 5 minutes .
Serve your Carnival pizza piping hot. We are sure that the result will be amazing and you will surely include this original recipe in your carnival menu. Otherwise, alternatively, you can prepare the classic margherita pizza !
storage
We recommend eating the pizza at the moment , when it is still hot and freshly baked. You can also keep it in the fridge for a maximum of 1 day , well covered in transparent film.
Riproduzione riservata © - WT