Carnival sweet and sour salad: the colorful side dish you don't expect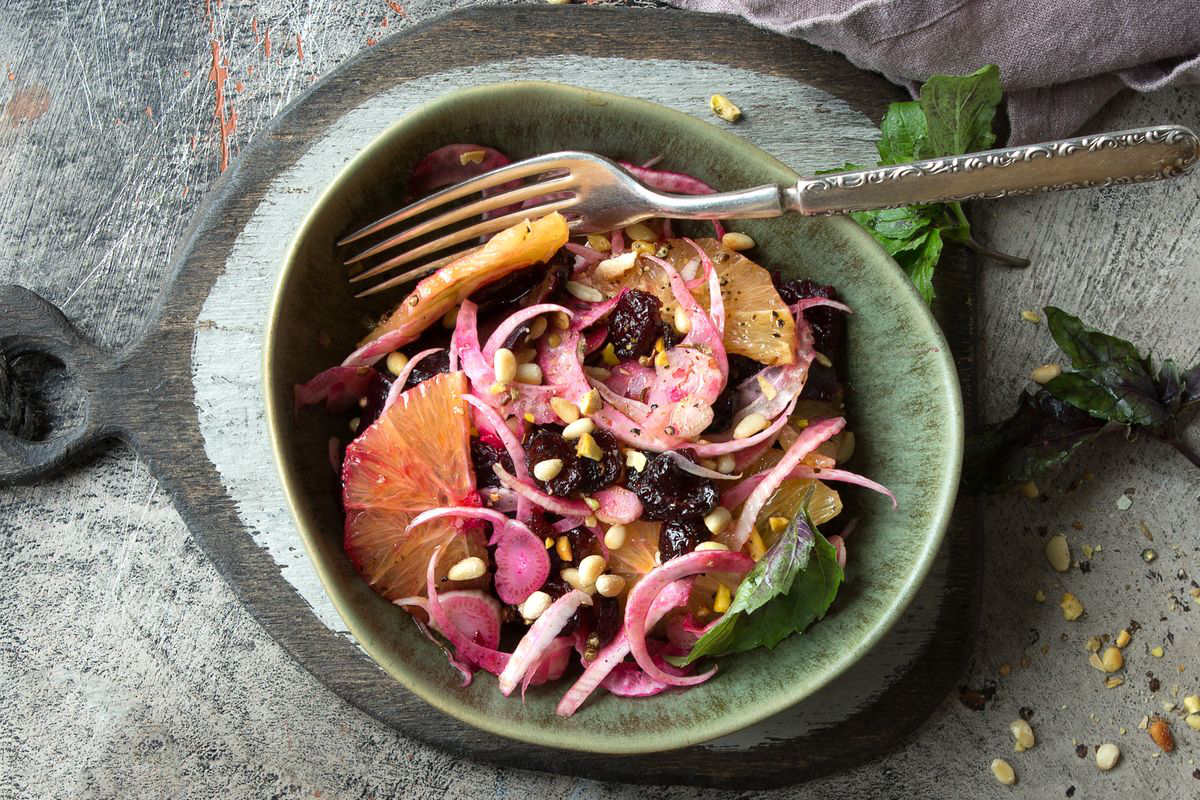 Difficult to find a more colorful side dish than the one we are about to present to you: here is the sweet and sour Carnival salad.
We could only associate this delicious sweet and sour salad with the joyous Carnival party, which is prepared with a mix of raw and cooked vegetables and then sautéed in a pan with sugar and balsamic vinegar … A sweet and sour flavor that will allow you to combine this rich side dish with different types of dishes; but this vegetable salad can also be used as an interlude between the various courses of the rich Shrove Tuesday menu, which must be honored as it should be before the "lean" days of Lent (at least, for believers).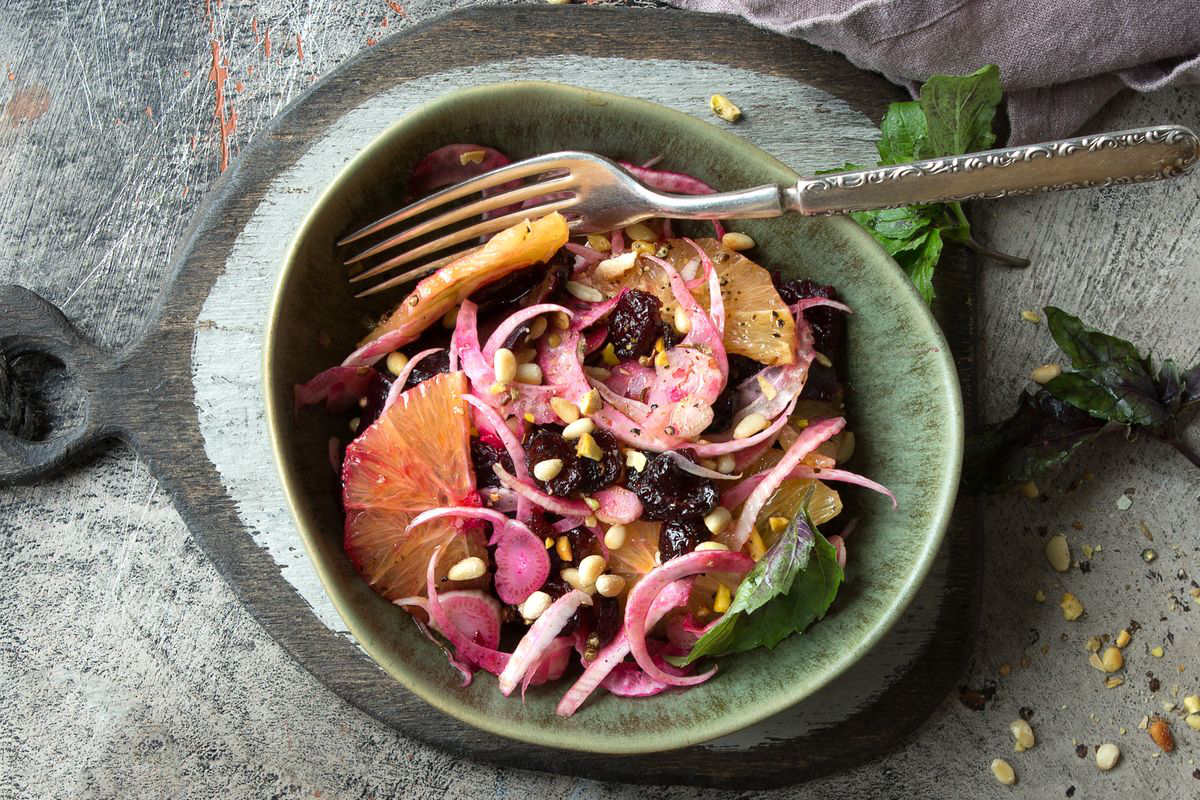 Preparation of Carnival sweet and sour salad
First , boil the fine peas in salted water. Drain them and set them aside, pouring them into a bowl.
In the same bowl, reduce the pre-cooked carrots and beets (which you can find at the supermarket, in the refrigerated counter) into julienne strips using a grater with large holes.
Finely reduce the raw fennels by cutting them with a knife, then also thinly cut an orange, which will give a particular taste to everything.
Once all the ingredients have been mixed together, season them with a little salt and a few drizzles of extra virgin olive oil and add pine nuts and raisins to taste.
In a pan with a non-stick base, melt the brown sugar in a few tablespoons of balsamic vinegar, then pour the vegetables into the bowl and stir for a few minutes until they are flavoured.
Serve your Carnival sweet and sour salad as a side dish to various dishes, for example we recommend a good baked salmon !
storage
We recommend consuming the dressed salad at the moment .
Riproduzione riservata © - WT