Carrots: 10 recipes you should try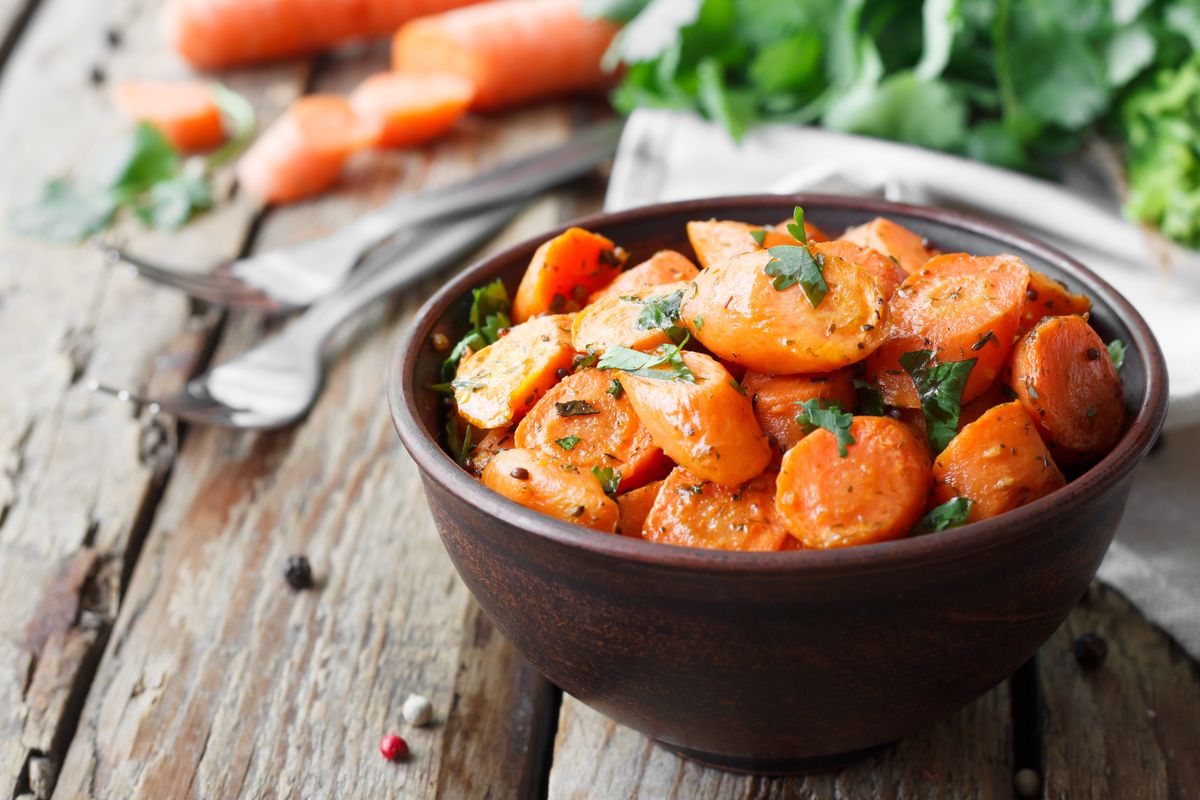 Recipes with carrots: here are some easy and tasty ideas for wonderful side dishes and more!
Carrots are not just a secondary ingredient to be used in the preparation of the sauté. Their slightly sweet taste and crunchy texture make them one of the most versatile vegetables ever, perfect for sweet and savory preparations. So let's find out all the best recipes with carrots to cook them in a simple way and bring them to the table as a side dish, but also to make some more delicious dishes.
How to cook carrots
We've said that carrots are among the most versatile ingredients in the kitchen, but that's not all. In fact, in the face of a very low caloric intake, carrots are rich in mineral salts such as calcium, iron and magnesium, vitamins A, B, C and beta-carotene , a powerful anti-oxidant.
Taste them raw , as a hunger-busting snack, or used to prepare delicious recipes with carrots: a whole new world will open up to you! We have divided our recipes with carrots in two:
5 quick carrot recipes
Let's start from the basics with those quick and easy recipes that all carrot lovers must make at least once !
Pan-fried carrots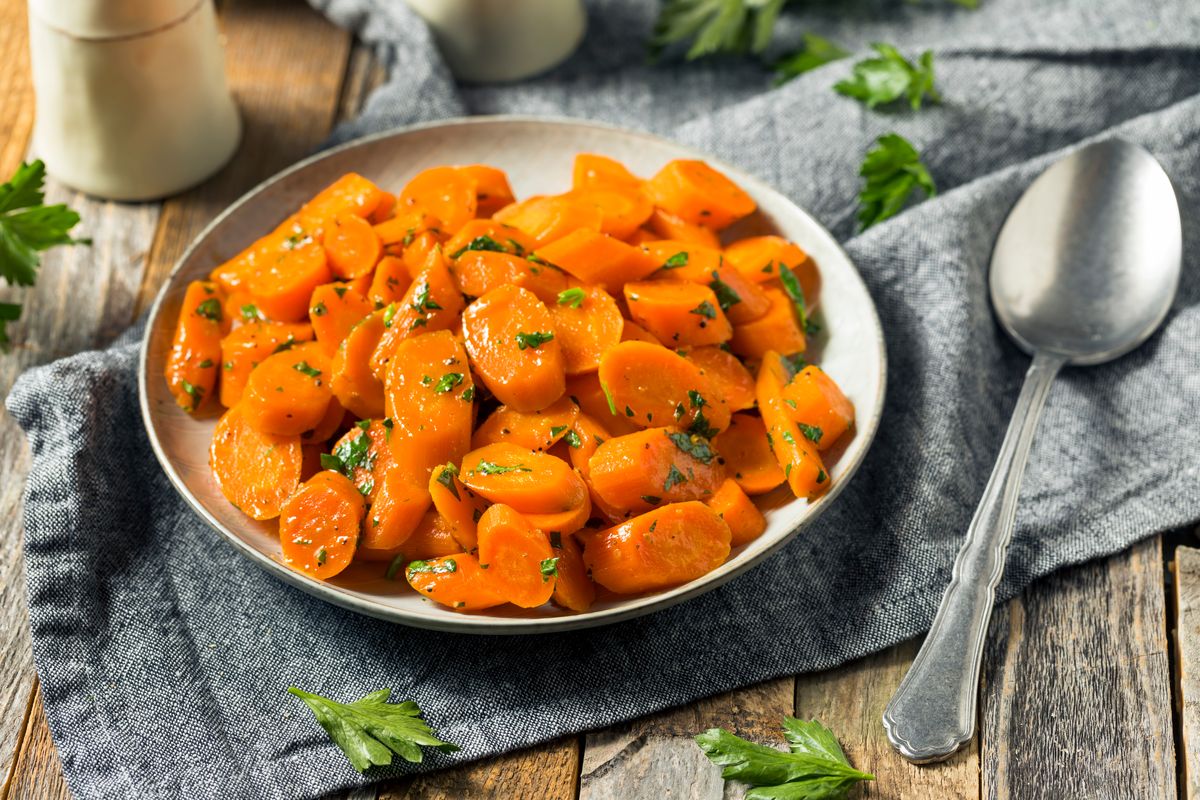 When you're desperate for a quick and easy side dish, the best way out is to keep things simple . For this reason, among the quick recipes with carrots, the simplest one cannot be missing, which involves cooking them in a pan with just a little butter and some aromatic herbs.
Ingredients for 4 people:
8 carrots
1 clove of garlic
herbs to taste to taste
butter to taste
Salt to taste
pepper as needed
This recipe is really very simple because once you have peeled the carrots and removed the ends, you just have to cut them and sauté them in a pan with a knob of butter and aromatic herbs to taste (parsley is perfect). Lastly, remember to season with salt and pepper.
A tip: use a clove of garlic to get really tastypan-fried carrots !
Baked Carrots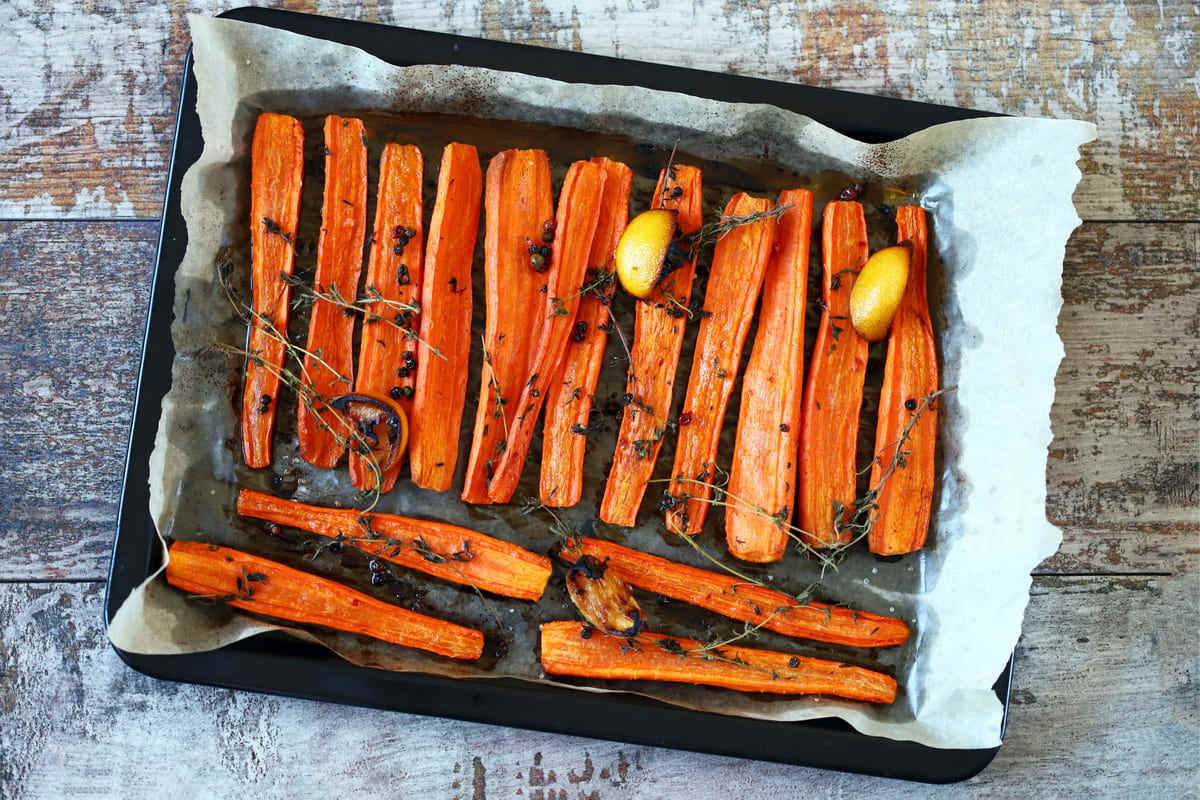 Those of you who are always on the run will be able to rely on a carrot side dish that requires very little attention . In fact, the idea of ​​cooking them in the oven allows you to dedicate yourself to something else while they slowly soften and absorb all the aromas.
Ingredients for 4 people:
1 kg of carrots
2 cloves of garlic
paprika
black pepper
extra virgin olive oil
parsley
Salt to taste
Also in this case the preparation is really simple. Peel the carrots, cut them into pieces about 4 cm long and season them with oil, spices and aromatic herbs . Mix well with your hands then spread them out on a baking sheet lined with parchment paper and cook them at 180°C for 25 minutes .
Your baked carrots are ready to serve.
Butter carrots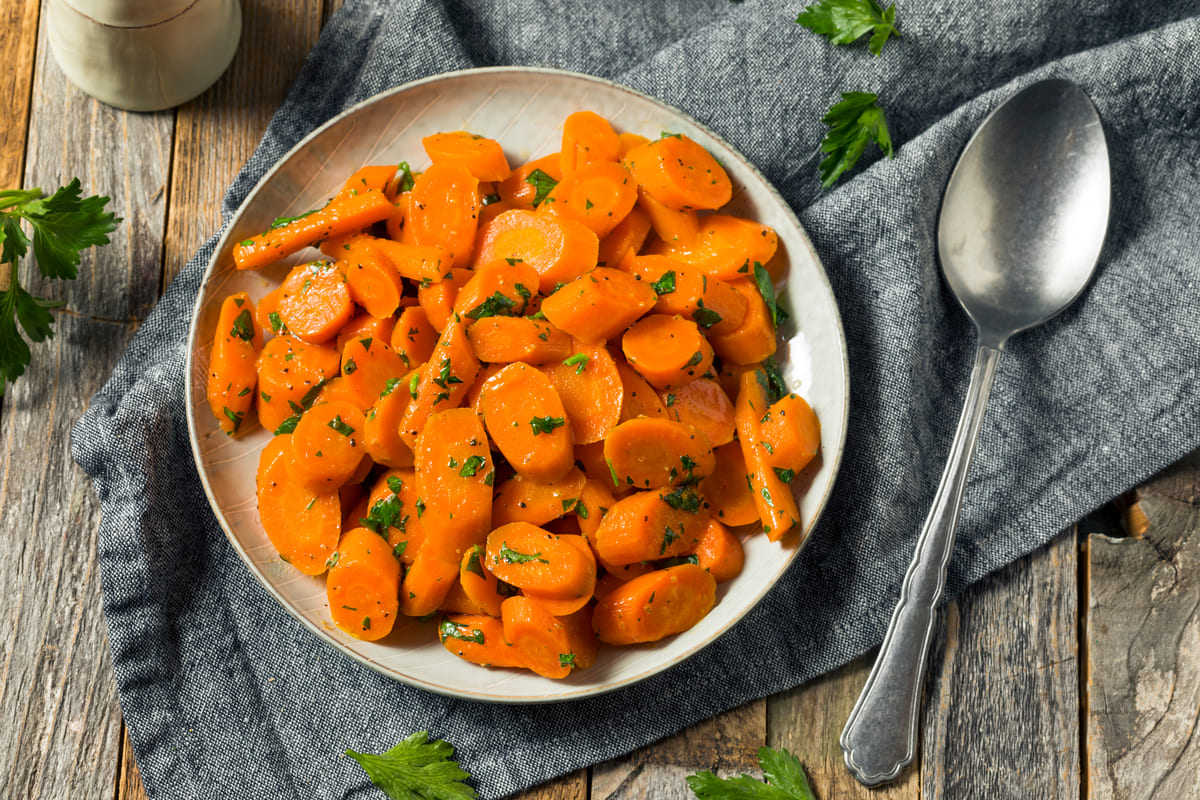 What's simpler than buttered carrots ? It is undoubtedly the simplest and tastiest way to cook them, perfect if you are looking for a simple side dish that everyone likes .
Ingredients for 4 people:
500 g of carrots
50 g of butter
1 bunch of parsley
Salt to taste
After having peeled the carrots and cut them into slices of half a centimeter thick, sauté them in a pan with the butter and then cook them by adding a little water. Before serving, season with salt and season with chopped parsley.
Carrots Milk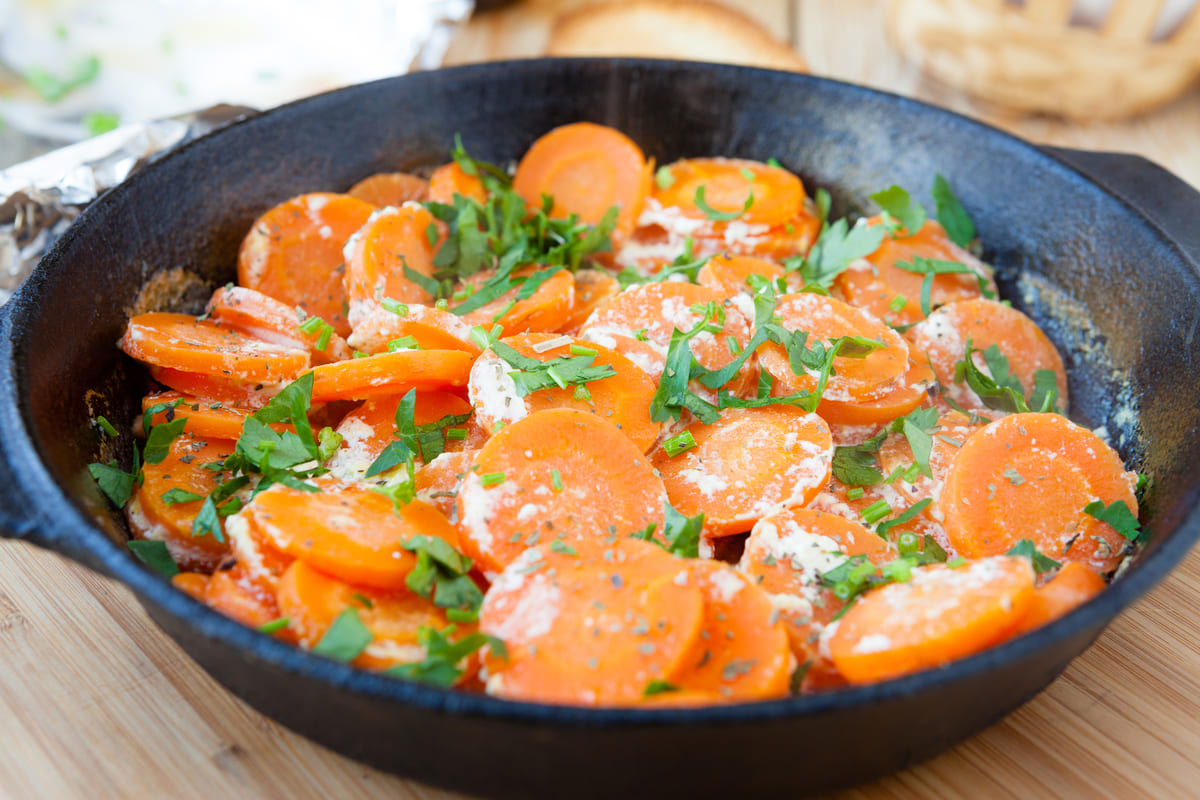 Children will go crazy for this sweet and delicate side dish , perfect to accompany all main courses. The preparation of milk carrots is really simple and the result is guaranteed .
Ingredients for 4 people:
800 g of carrots
300ml of milk
1 glass of water
2 tablespoons of butter
2 tablespoons of flour
Salt to taste
Pepper as needed
Melt the butter in a pan, add the flour , milk and water and mix well. Then add the peeled and cut carrots into 3 mm thick slices and cook them, seasoning with salt and pepper. They are truly amazing!
Grated carrots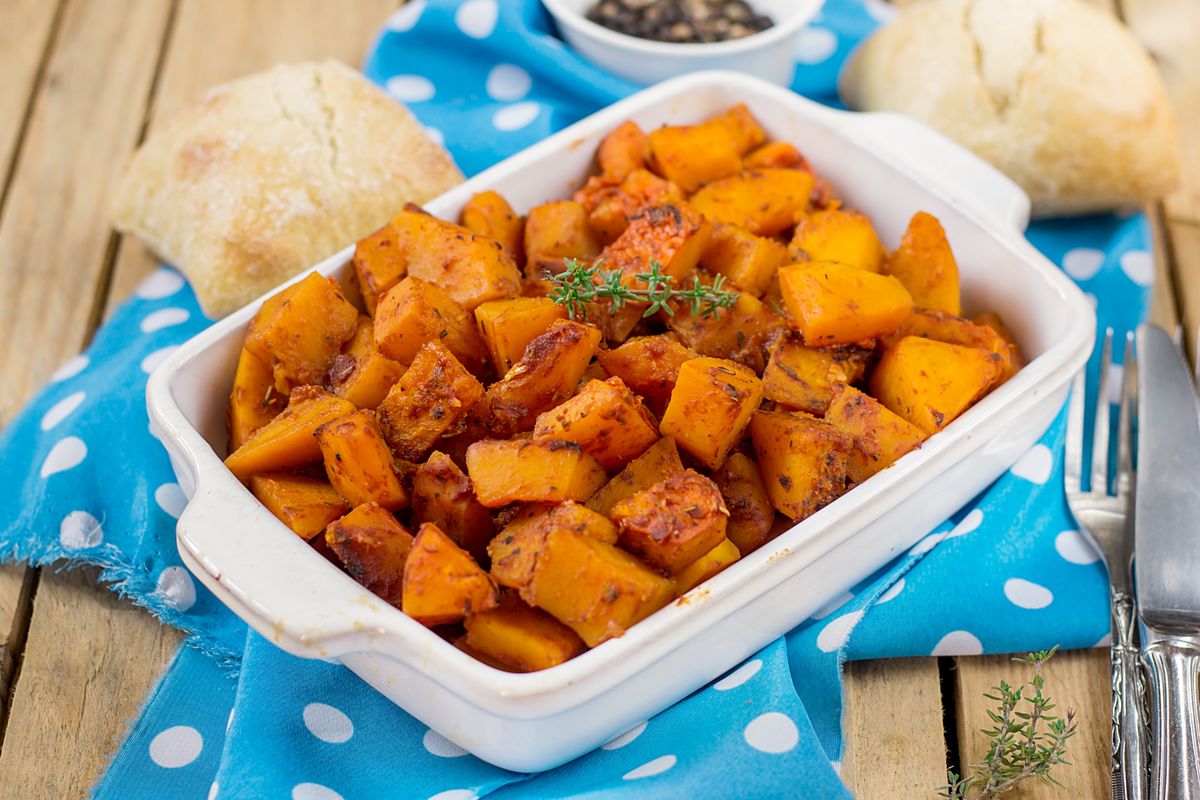 Among the various ways of cooking them, one of the tastiest is certainly that of preparing carrots au gratin . Imagine your tender and sweet vegetables, covered in a crust of bread and aromatic herbs : how can you resist?
Ingredients for 4 people:
6-8 medium sized carrots
About 4 tablespoons of breadcrumbs
1 sprig of rosemary
extra virgin olive oil to taste
Salt to taste
pepper as needed
Blanch the sliced ​​carrots for about ten minutes, just long enough for them to soften, then transfer them to a baking dish. Distribute the breadcrumbs mixed with salt, pepper and oil on the surface and finally perfume with rosemary . 15 minutes in the oven will be enough to get really amazing carrots!
5 delicious recipes with carrots tried for you
If you are tired of the usual recipes with carrots, here are our tastiest versions ranging from appetizers to desserts . I'm better than the other and… you won't know where to start!
Carrot savory pie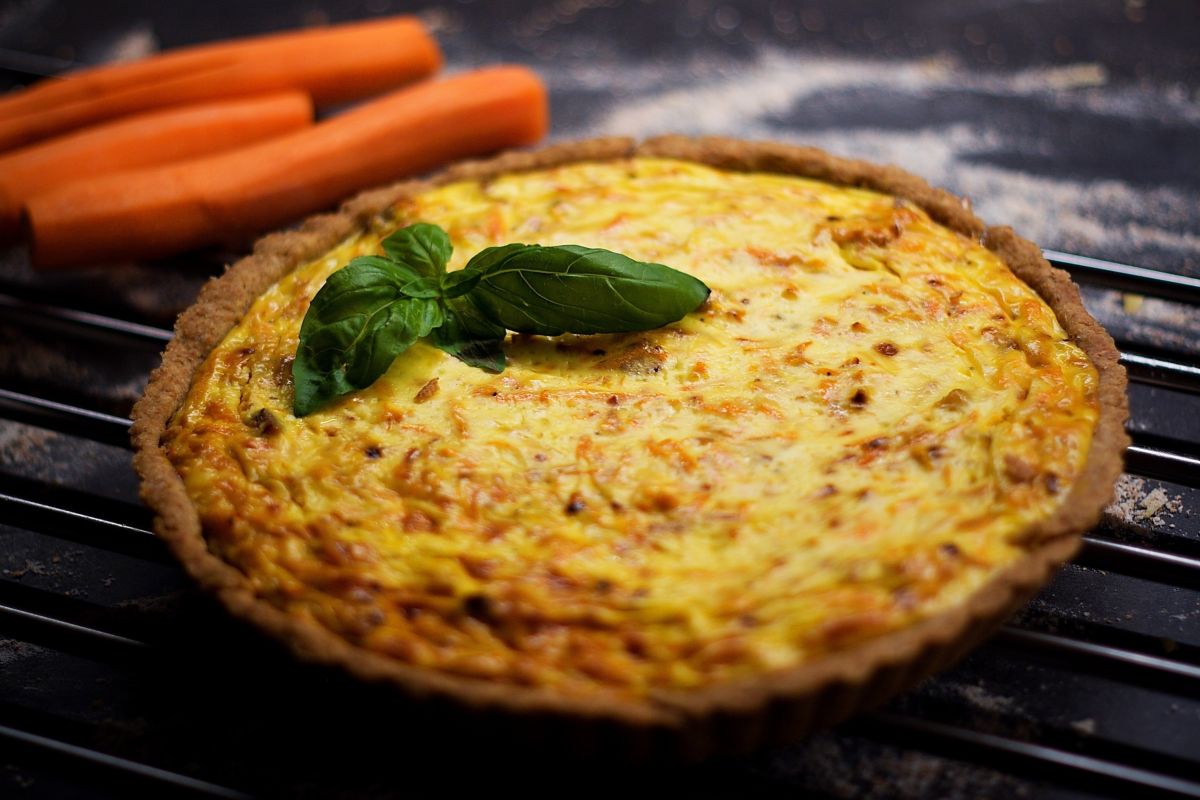 There's nothing better than a savory carrot cake to make everyone agree. Perfect to prepare when you have little time available, it can be personalized as you like , for example by adding tasty cheese cut into cubes.
Ingredients for 4 people:
1 roll of puff pastry
250 g of carrots
100 g of speck
250 g of cottage cheese
2 eggs
100 g of grated cheese
Salt to taste
pepper as needed
extra virgin olive oil to taste
First peel the carrots , cut them into thin slices and sauté them in a pan with a drizzle of oil and a pinch of salt. Cook them for about ten minutes, just long enough for them to soften. Separately, mix the ricotta with the eggs and grated cheese , season with salt and pepper and, once the carrots are ready, add them. Season with the speck cut into strips and pour the filling onto a puff pastry base. 30-35 minutes at 180°C will suffice.
Flan Of Carrots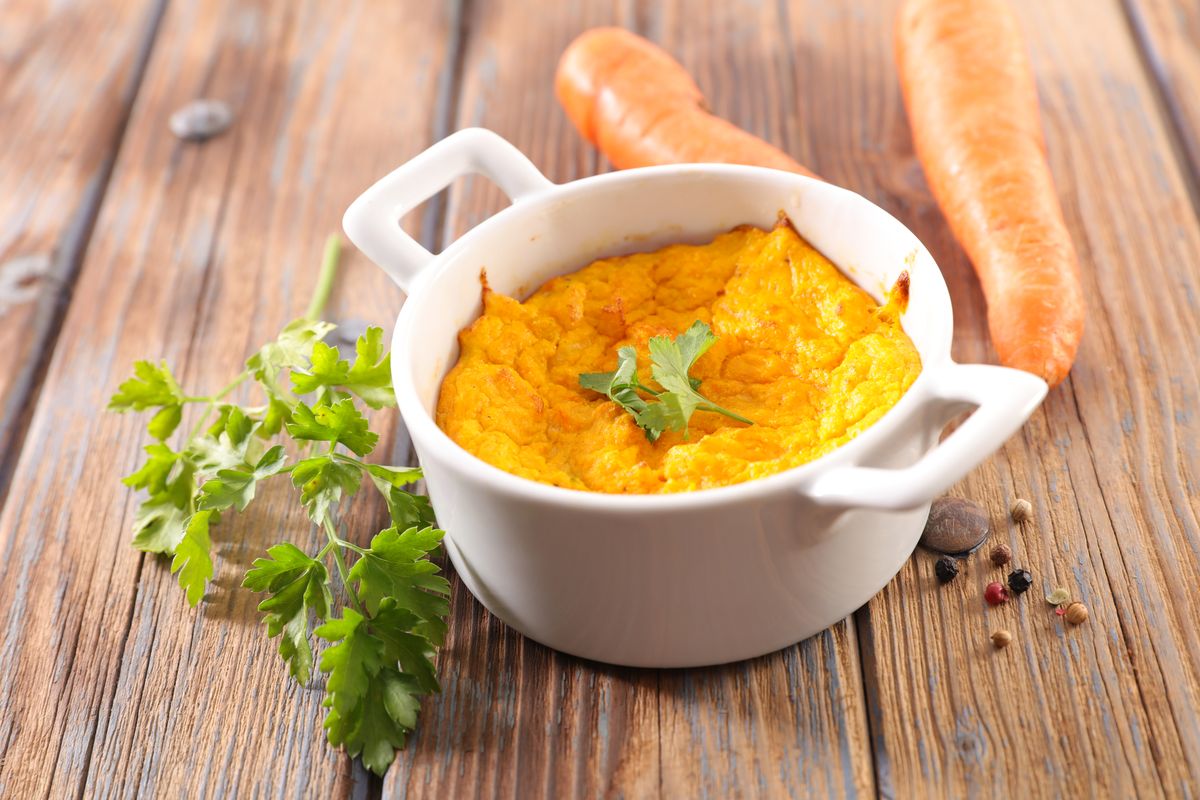 Excellent to serve as an appetizer, this delicious creamy tart is also ideal for the most important occasions. Here's how to make carrot flan :
Ingredients for 6 people:
250 g of carrots
50 g of grated Parmesan cheese
100 g of potatoes
30 g of butter
2 eggs
Salt to taste
pepper as needed
Once the potatoes and carrots have been boiled, blend them with the Parmesan, butter and egg yolks and season with salt and pepper. Then add the whipped egg whites, stirring gently, and finally transfer the mixture into 6 well-oiled single-portion moulds . Bake at 180°C for 20 minutes and serve as soon as they are done.
Carrot soup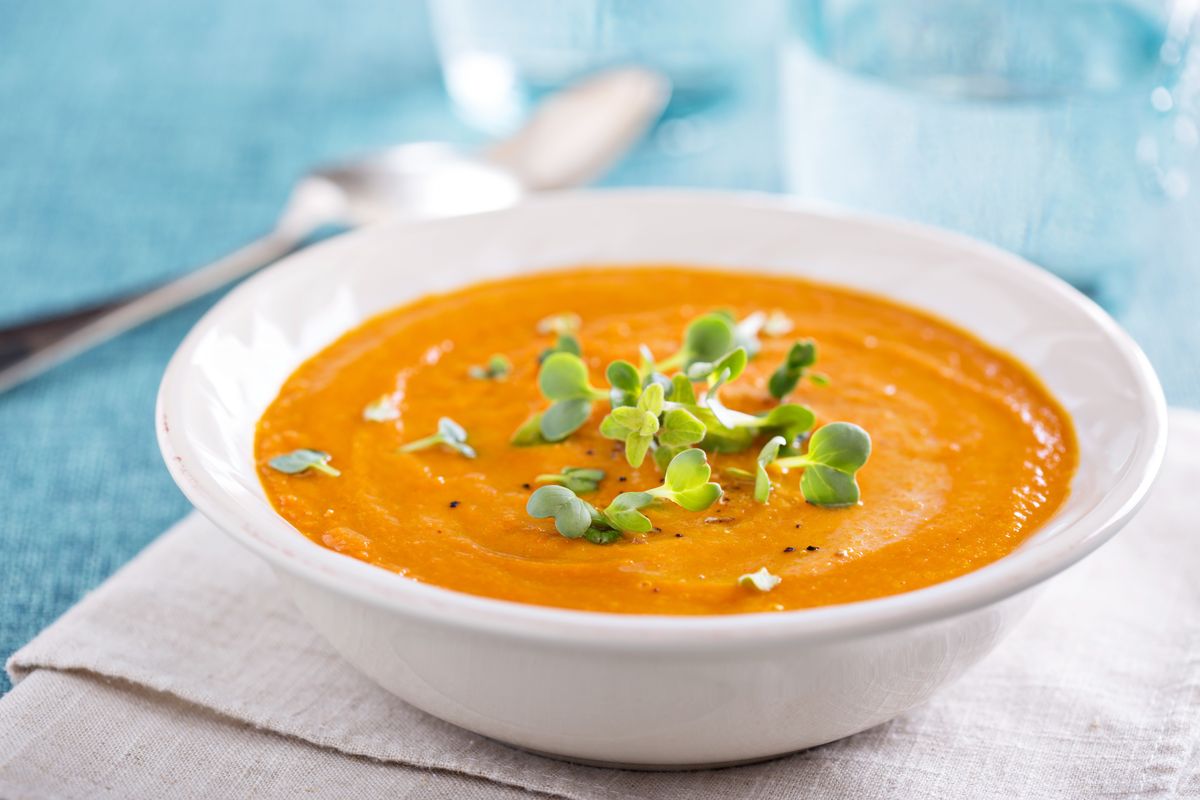 Moving on to the recipes for first courses with carrots, it is impossible not to mention the soup. Light, warm and invigorating, it is perfect to be enjoyed on colder evenings, perhaps complementing it with some croutons .
Ingredients for 4 people:
4 carrots
2 potatoes
30 g of fresh turmeric
1 teaspoon curry powder
2 spring onions
2 tablespoons of seed oil
Brown the chopped onions with a knife in the oil, then add the potatoes and carrots cut into chunks. Flavor with turmeric and curry and cover flush with water, cooking the vegetables. After about 15-20 minutes they should be tender and you just have to blend them with an immersion blender .
Your carrot soup is ready to be enjoyed!
Carrot burger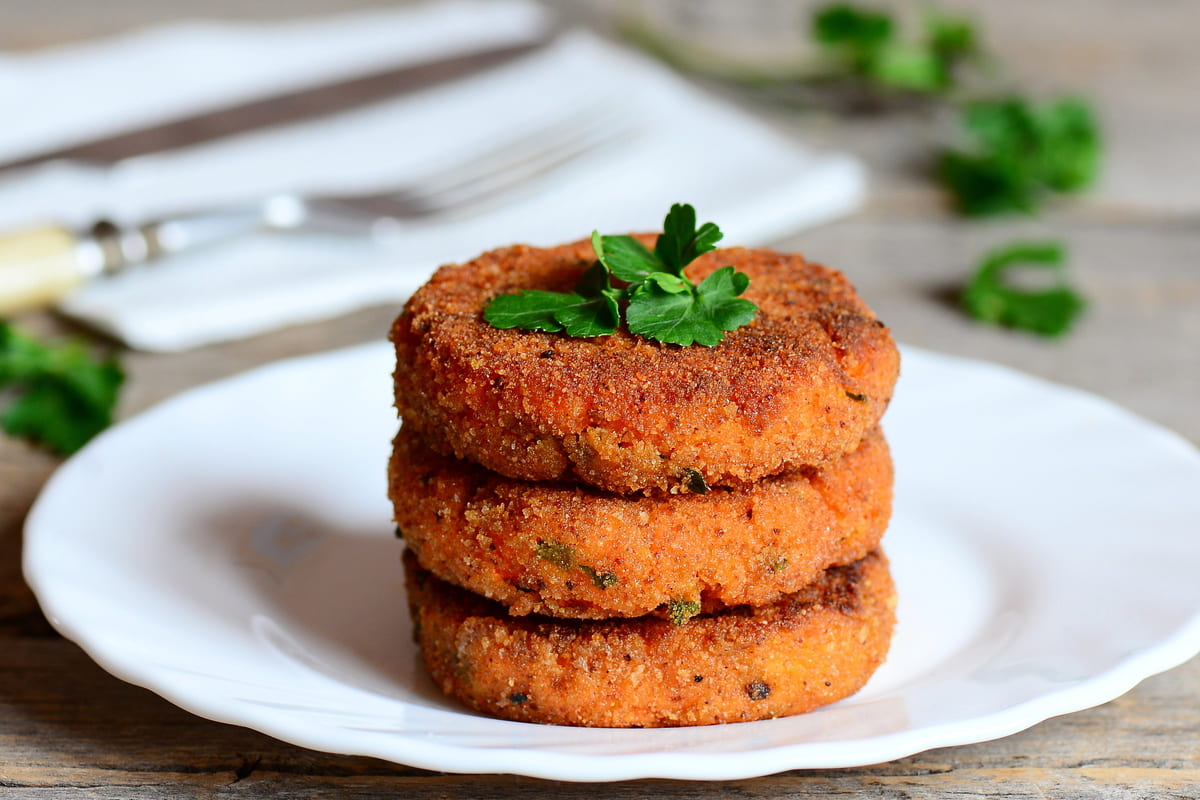 Light and perfect even for the little ones, these carrot burgers are simple to prepare and really tasty. Serve them inside a classic sandwich , perhaps with some sauce, a lettuce leaf and a slice of tomato or on the plate, with a side dish of your choice.
Ingredients for 4 people:
3 carrots
1 medium potato
360 g of sandwich bread
700ml of water
200 g of rolled oats
2 spring onions
1 clove of garlic
chopped parsley to taste
grated bread to taste
Salt to taste
flour to taste
extra virgin olive oil to taste
Despite the long list of ingredients, the preparation is pretty simple . Boil potatoes and carrots cut into chunks and blend them in a food processor together with the bread soaked in water with the oat flakes. Add the parsley, garlic and spring onion and once a homogeneous mixture is obtained, add as much breadcrumbs as necessary to dry the mixture.
Form our burgers with your hands, roll them in flour and after spraying them with a drizzle of oil, cook them at 200°C for 20 minutes . They are ready to be enjoyed!
Carrots pie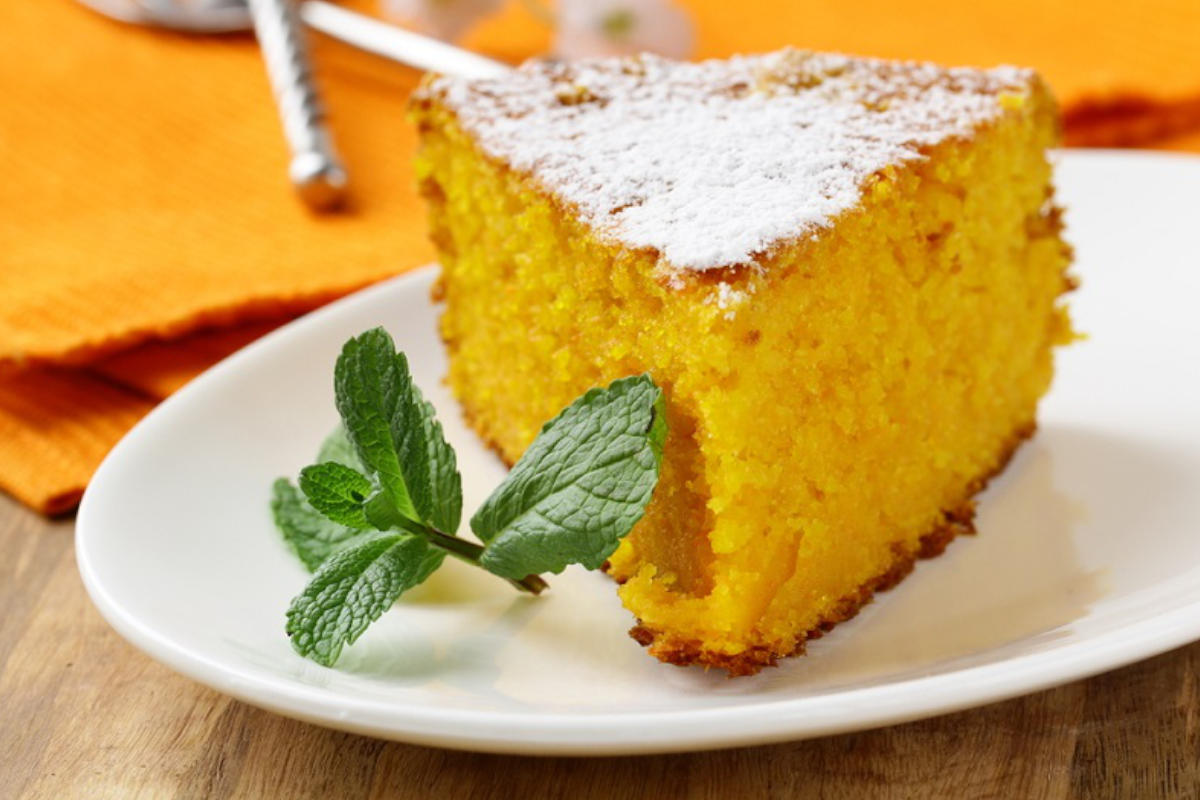 Finally, a slice of soft cake with a bright orange color and an intense aroma cannot be missing. Here's our carrot cake !
Ingredients for a 24 cm diameter mold:
250 g of carrots
120 g of 00 flour
120 g of wholemeal flour
180 g of brown sugar
3 eggs
80 g of seed oil
1 sachet of baking powder
powdered sugar to taste
As with all these simple cakes, break the eggs into a bowl, add the sugar and beat them with an electric mixer until the mixture is frothy and clear. Add the oil, the peeled and grated carrots and the two types of flour sifted with the baking powder. Pour the dough into a mold lined with parchment paper and cook at 180°C for 40-50 minutes .
Enjoy it once it has cooled down or try your hand at the vegan version .
Riproduzione riservata © - WT