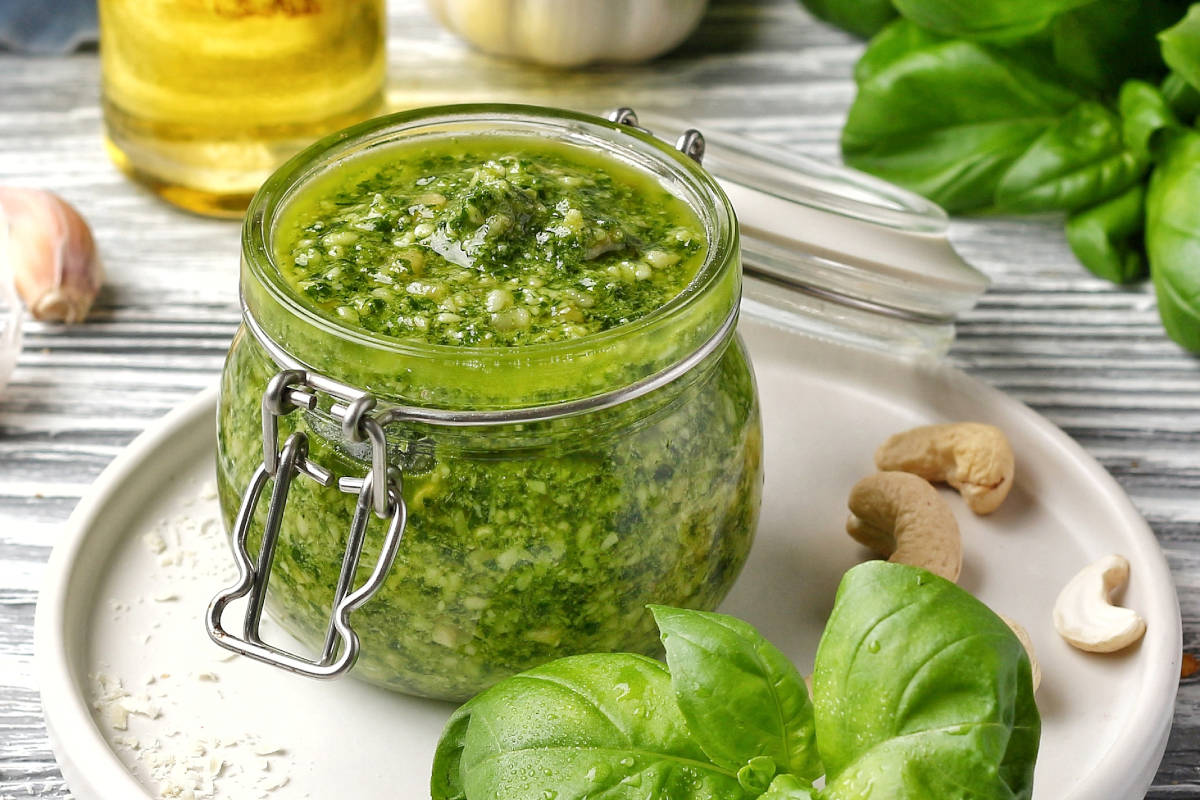 How to prepare cashew and basil pesto, the vegan alternative to the classic Genoese pesto prepared with basil and grated cheese!
Cashew pesto with oil, garlic and basil leaves is a perfect vegan sauce to spread on bread , to serve with dipped vegetables like the traditional oriental hummus and it's also excellent for seasoning pasta. This sauce is prepared in no time and given the presence of cashews it is also perfect for those who are latex intolerant.
Excellent both raw and toasted , cashews, with their delicate taste, are perfect for use in many sweet and savory preparations. Like walnuts and pine nuts, they belong to the large family of dried fruit, but unlike the latter, they are little known. Cashews are rich in beneficial properties for the body: for example, they contain oleic acid , which is very useful for good heart health. These small fruits are also very rich in magnesium and other mineral salts such as phosphorus, zinc, copper, sodium, selenium, potassium and iron.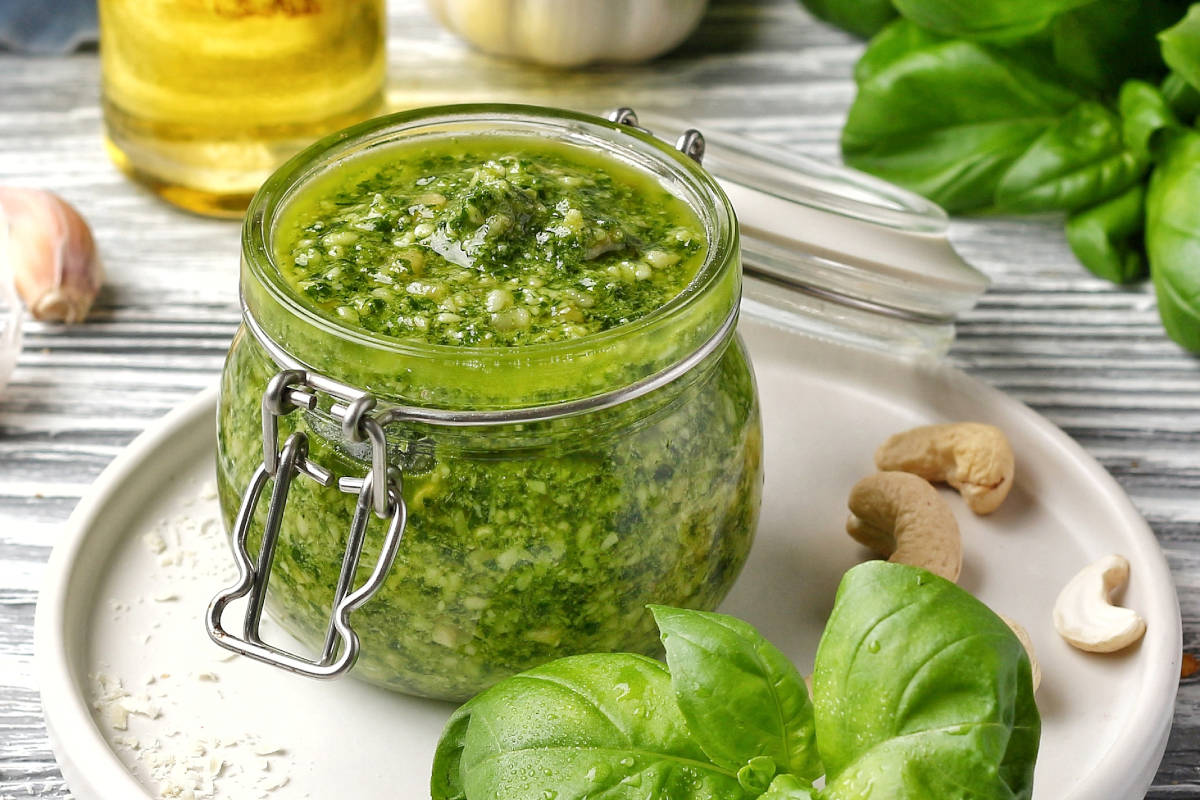 Preparation of cashew pesto with basil
Gently wash the basil leaves then dry them with the help of a clean cloth or salad spinner.
Put the leaves inside the mixer glass, add the oil and start blending.
Then add the cashews, season with salt and continue to blend until you get a creamy consistency .
Use the pesto prepared following this recipe as desired.
Conservation advice: the pesto prepared following this recipe can be stored in the refrigerator in a glass jar and well covered with seed or olive oil for up to 4-5 days.
For always new variations, if you prefer you can simply replace the basil with rocket . Alternatively, we leave you many other recipes for making pesto !
Riproduzione riservata © - WT