Cavatelli with courgette flowers and olives, the easy and very tasty first course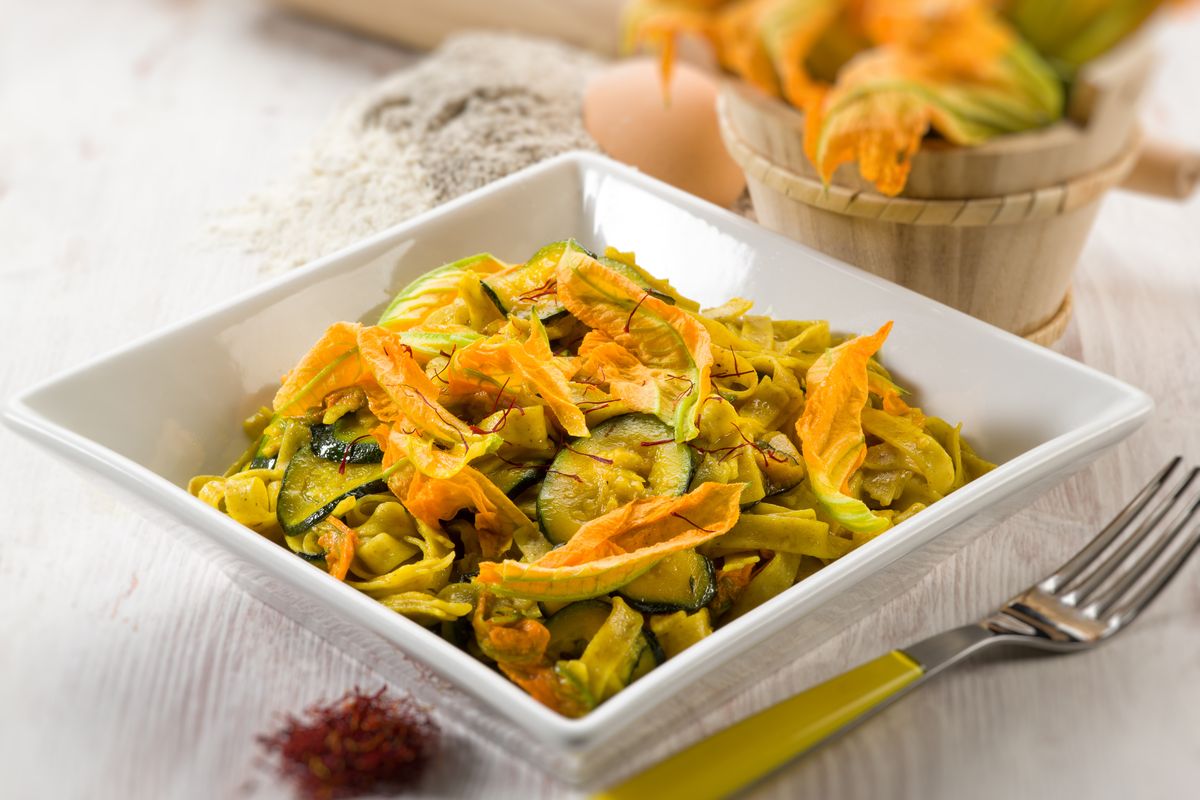 Cavatelli with courgette flowers and olives are a delicious and complete dish. Let's find out the recipe to prepare the dish in just 10 minutes.
Cavatelli, or cavatielli, are a traditional pasta from Molise that has also received the PAT ( Traditional Agri-food Product ) recognition. It is a very simple pasta of durum wheat semolina and water, which goes well with meat sauce and vegetable sauces. Today we have decided to try it with the very seasonal courgette flowers, a concentrate of taste that everyone likes and will surely conquer the palates of your guests.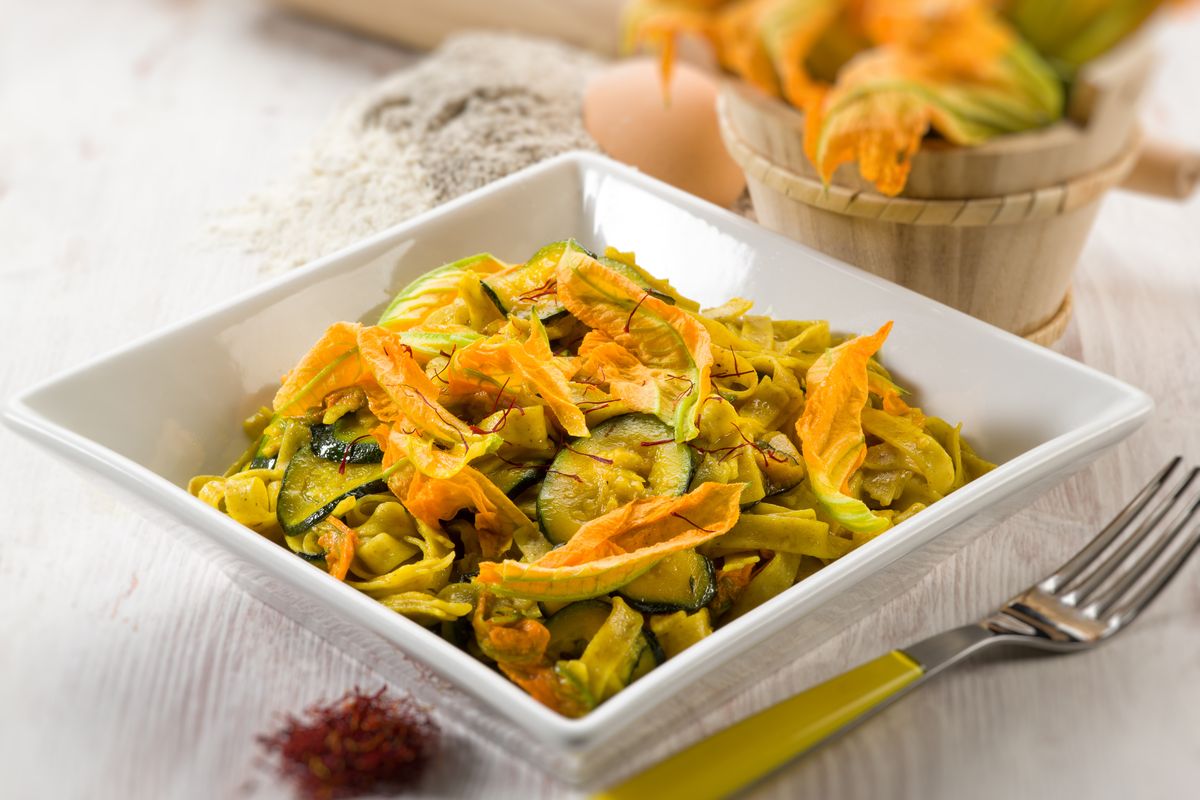 Preparation of cavatelli with courgette flowers and olives
Boil a pot with water for the pasta.
Meanwhile, in a bowl, mix the breadcrumbs, oil, a pinch of garlic powder, thyme, oregano, salt and toast it in a pan until golden and crunchy.
When the water boils, add the cavatelli and let them boil for a few minutes .
Meanwhile, peel the garlic cloves, divide them in half, mash them with a fork and brown them over a moderate heat with 4-5 tablespoons of oil and the chilli.
Then drain the pasta taking care to keep aside a ladle of their cooking water , pour it into the pan together with the ladle of water kept aside and the flavored oil that you have deprived of garlic and chilli.
Skip the pasta over high heat, taking care to turn all the ingredients well.
Peel and divide the courgette flowers in half and incorporate them together with the olives in the pan with the pasta while continuing to mix.
Remove from the heat, place on plates and sprinkle with a mixture that you have previously prepared with grated lemon zest, chopped basil and toast . We don't always think about it but breadcrumbs can give an extra touch of crunchiness and aromas to different dishes.
If you liked the recipe and you also love pumpkin outlets, you should definitely try them fried in batter .
storage
We recommend savoring the freshly made dish when it is still warm and creamy.
Riproduzione riservata © - WT