Cheap but tasty recipe? Try the one for eggs and peas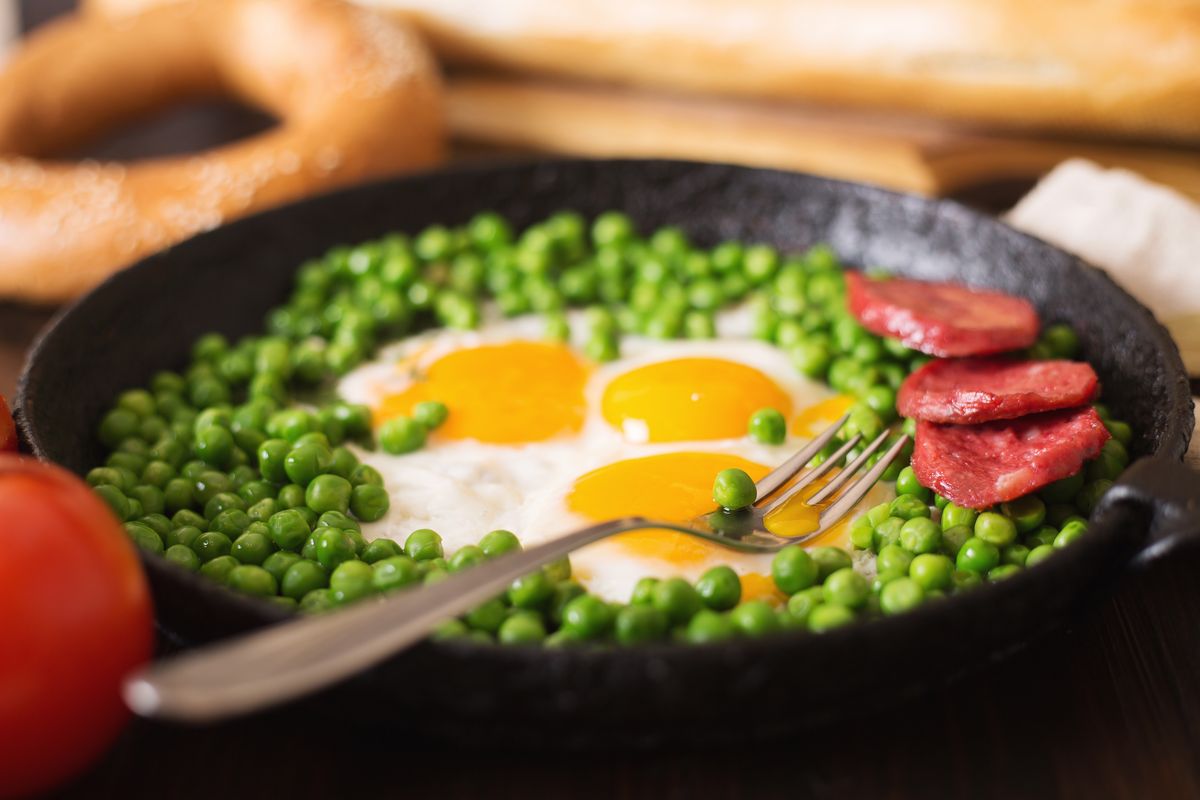 A few ingredients and the second course is served, because the egg and peas recipe is simple but also very tasty.
Its preparation is simple just like its name. The recipe for eggs and peas requires very few ingredients, including those that give it its name. It is a typical dish of the Italian tradition, whose origins would be linked to the Sicilian gastronomic tradition . Known throughout the nation, this recipe has always been an economical solution to serve a simple but tasty second course at the table. You just need to cook everything together and the dish is served!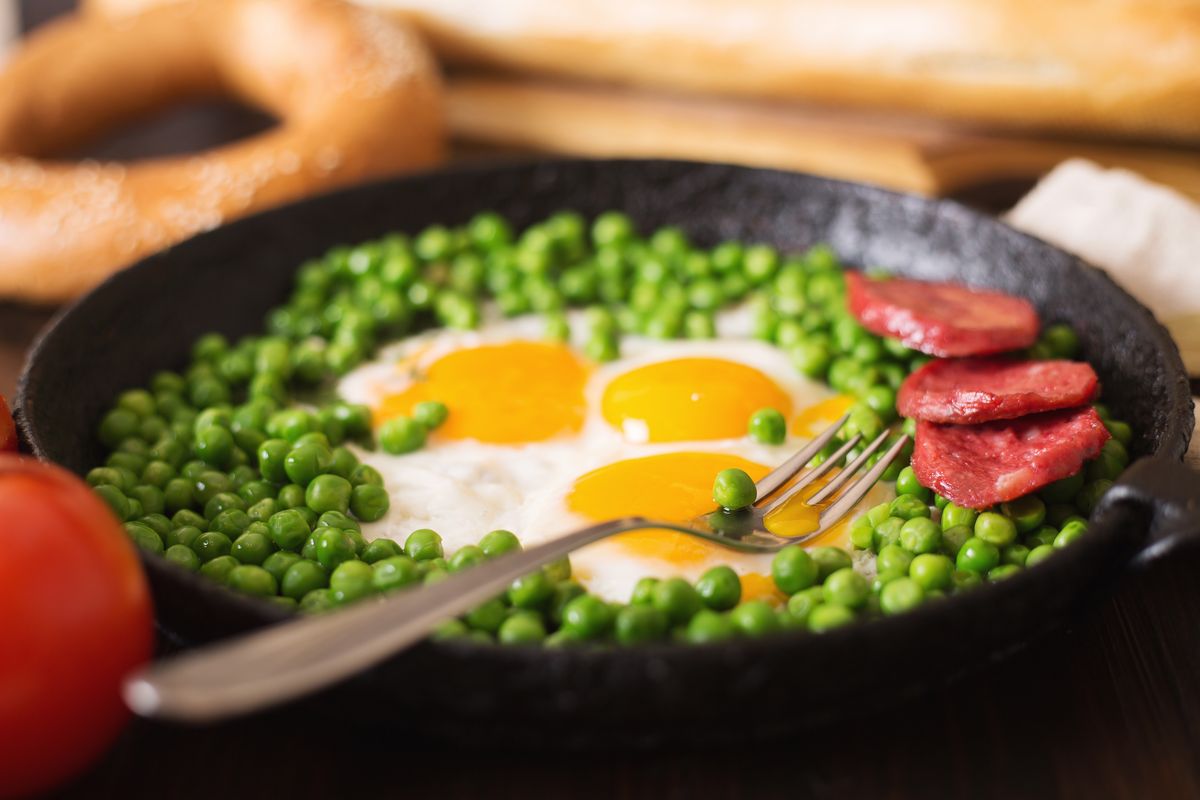 Preparing the recipe for eggs and peas
First, peel the onion and chop it finely using a knife.
In the bottom of a fairly large saucepan, pour the olive oil slowly and then add the chopped onion.
Soften the onion, keeping it on low heat and stirring occasionally.
At this point, you can also add the peas.
Cook for about 10 minutes and season with salt and pepper, then turn from time to time.
After this time, shell the eggs in the pan, trying to get them to fall intact on the peas (place them at a distance from each other).
From now on, cook until the egg white turns white .
You can choose between two cooking options: if you prefer the yolk to be firm, cook for 10 minutes with the lid on, otherwise reduce the cooking time and do not use the lid.
When the egg is cooked to the right point, you can turn it off and serve.
storage
The second course with eggs and peas is suitable for both lunch and dinner, being a simple and light proposal. The best advice is to taste it immediately, avoiding storing it.
Another simple idea, but for a delicious appetizer, are scrambled eggs .
Riproduzione riservata © - WT