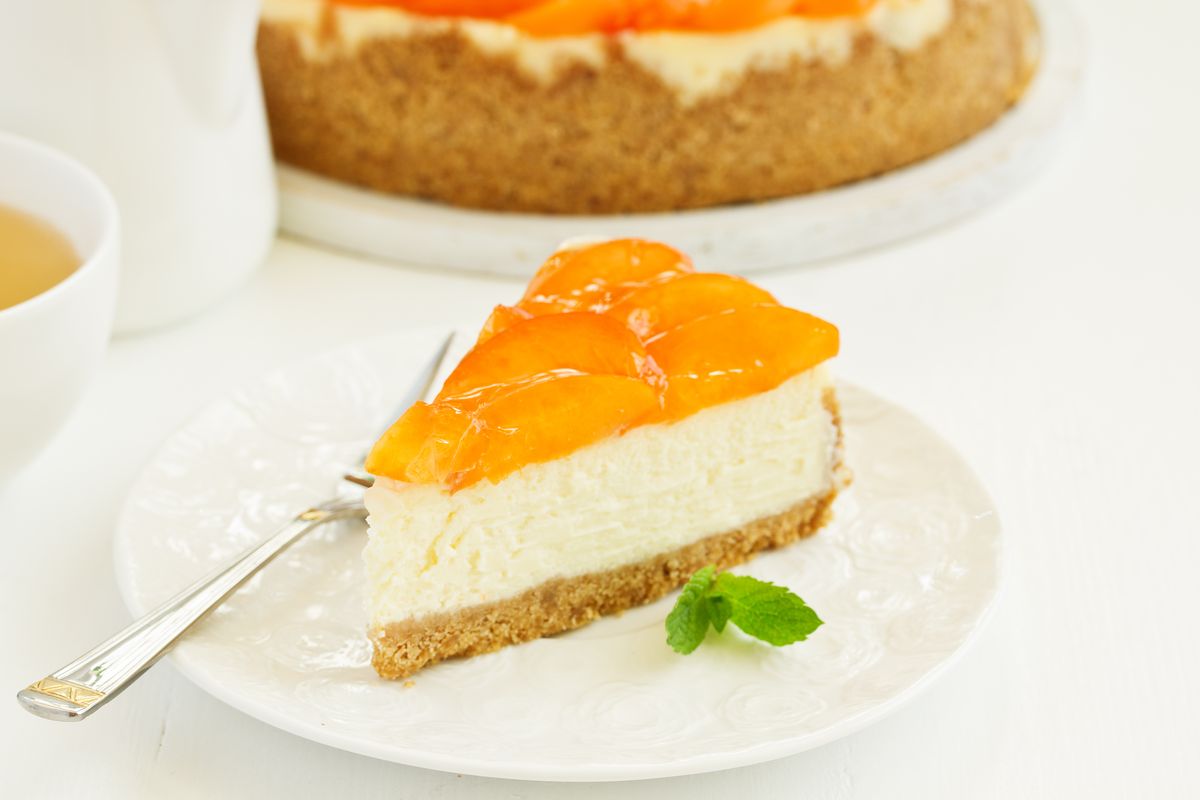 Here is today a tasty but slightly demanding dessert in the preparation phase: the delicious apricot cheesecake.
Today we are preparing a delicious no-bake dessert: apricot cheesecake. It is a summer dessert dedicated to those who love this delicious fruit. For the preparation you will have to proceed as follows: a classic biscuit and butter base, a Philadelphia-based cream and finally a sort of apricot compote.
If they are in season you can use fresh fruit while if you feel like it at another time of the year you can use apricots in syrup or jam ( preferably homemade , of course).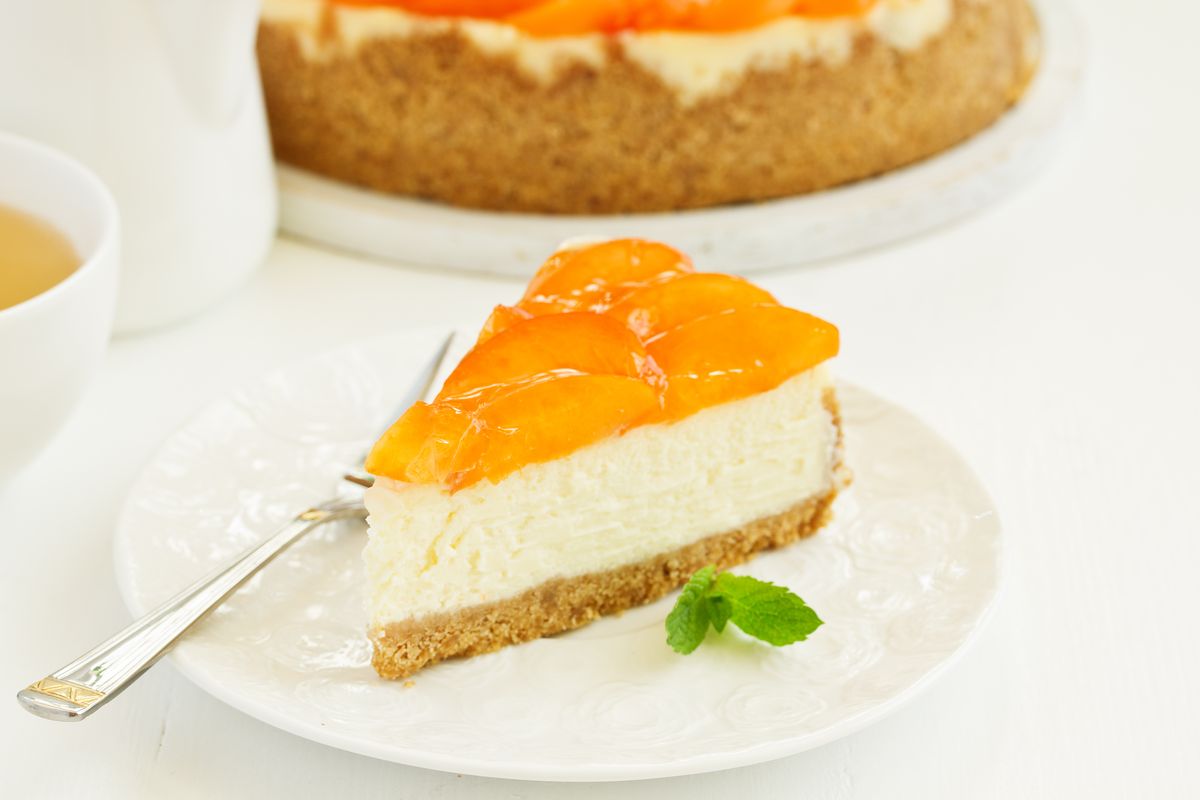 Preparation of apricot cheesecake
As with all cheesecakes, let's start from the base: blend the biscuits in a mixer until you get a flour. The finer it is, the more solid your foundation will be.
In a saucepan over low heat, melt the melted butter.
Now add the two ingredients and mix well. Pour them on the bottom of a pan lined with parchment paper ( 24 cm in diameter ) and level well and then place it in the fridge to solidify for at least 30 minutes or 1 hour .
Soak the gelatin sheets in water for about 10 minutes.
Take 50 ml of cream and heat it in a saucepan, then squeeze the gelatin and melt it in the saucepan with the cream, stirring often.
Once the gelatin has melted, remove from the heat and let it cool.
In a bowl, mix well the spreadable cheese and half of the icing sugar , then add the liquid cream with the warmed gelatine and mix again.
Whip the remaining cream and the other half of the icing sugar with an electric whisk.
Gradually add the two compounds and pour it all over the biscuit base that you have taken from the fridge.
Put the cake back in the fridge for 1-2 hours .
In the meantime, wash the apricots, cut them in half to remove the stone and cut them into slices.
Put the fruit in a pan with the lemon zest and the granulated sugar and cook over low heat for about 10 minutes.
Blend some of the fruit, then put all the apricots back in the pan and add the cornstarch dissolved in the water.
Keep stirring until the mixture thickens, then let it cool.
Once cold, pour the apricot topping on the cheesecake, level it and place the cake back in the fridge for about 3-4 hours before serving .
We advise you to serve it with a sweet white wine with a scent of flowers such as Torcolato di Soave.
If you love making cold no-bake cakes, we recommend all of our cheesecakes and many other desserts with apricots !
storage
Keep the apricot cheesecake in the fridge for 3/4 days . We advise you to place it in a container to prevent it from absorbing the odors of other foods.
Riproduzione riservata © - WT