Cherry tomatoes and ricotta in an air fryer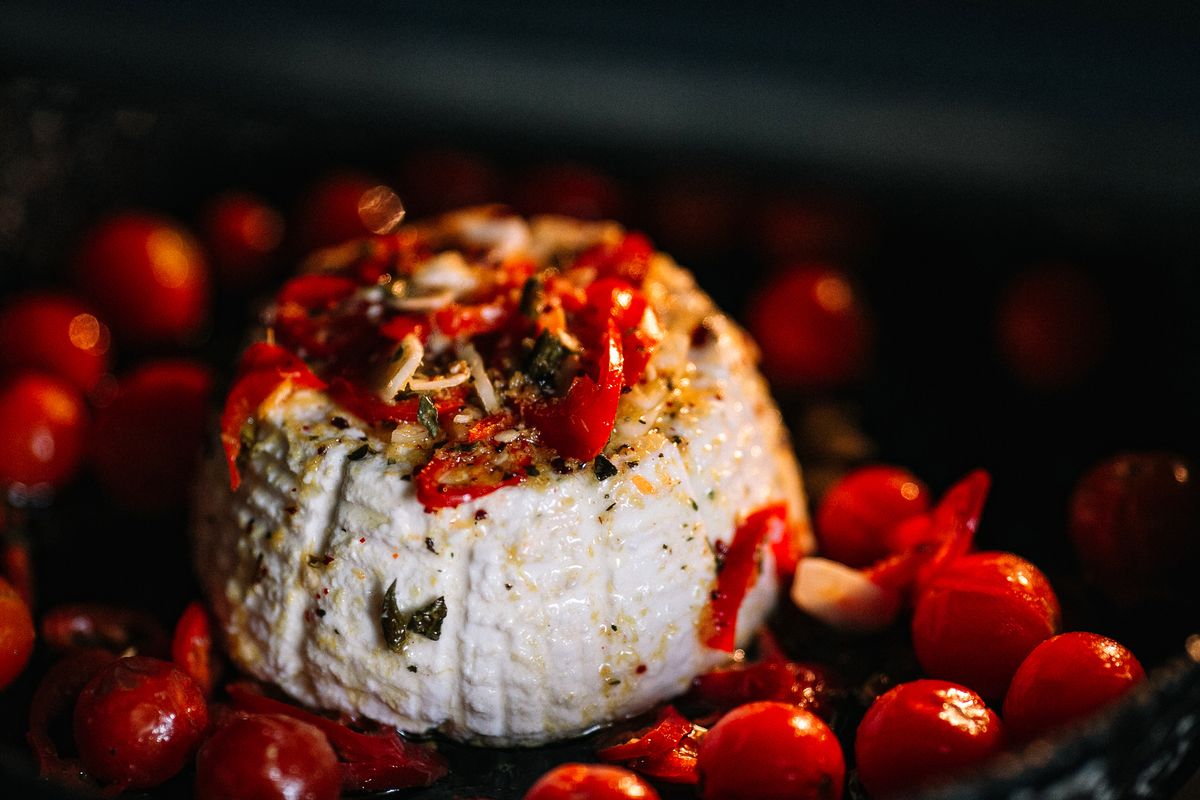 Here's how to prepare ricotta in an air fryer seasoned with cherry tomatoes and genuine ingredients, for a tasty second course.
If you are looking for an idea that is as easy as it is tasty to serve for a second course, the recipe for ricotta in the air fryer is for you. This preparation requires few ingredients, which are all genuine and linked to the territory. The main element, as the name of the recipe suggests, is the ricotta. Choose a fresh and tasty product, because it must be combined with a sauce enriched with red cherry tomatoes and little else. You can flavor the ricotta with capers, black olives and other flavourings. Thanks to this simple cooking process, the ricotta will become tender on the inside and tasty on the outside.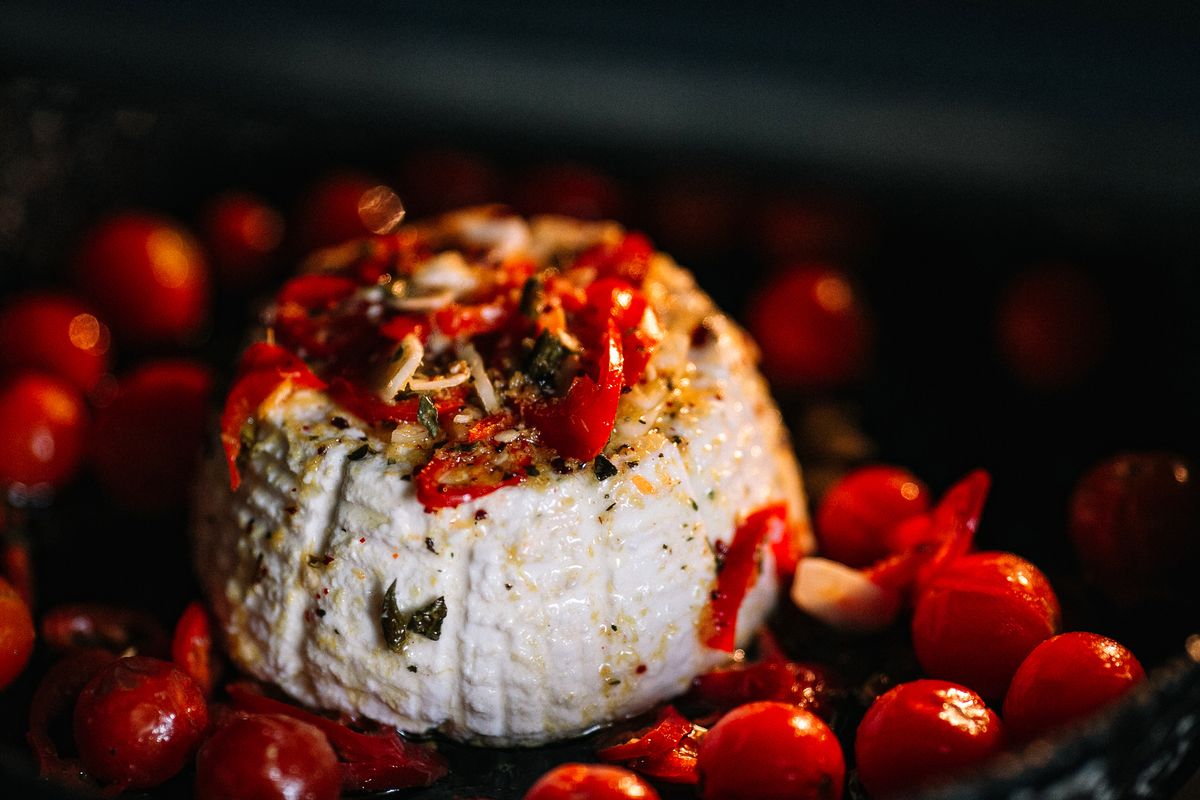 Preparation for the ricotta recipe in the air fryer
Before starting, put the ricotta to drain a little, in order to eliminate the excess whey.
The first thing to do is wash the cherry tomatoes under running water; then, cut them in half and temporarily set them aside.
Also wash the basil and chop it coarsely, using a knife.
Drizzle a little oil all over the inside of the air fryer basket.
Take the ricotta and carefully remove it from its packaging.
Just as carefully, place it in the center of the basket.
Place the cherry tomatoes around the ricotta; subsequently, do the same with the black olives.
Season everything with the basil, a little salt and a little oregano.
If you prefer, add a clove of minced garlic.
Cook in the air fryer at 200°C for about 20 minutes . Once done, it's ready to be served!
storage
This dish is suitable to be served as a light second course, or it is excellent as a side dish for meat-based second courses. In any case, we advise you to consume it at the moment, avoiding conservation.
Try the incredible goodness of air fryer au gratin onions .
Riproduzione riservata © - WT